The robots are coming!
Actually, they're already here. A couple of decades ago, robotic servers in restaurants and AI-powered hotel concierges were something out of a science-fiction movie. Today, advances in robotics and automation have made them a reality. And while they aren't a component of every hotel experience, these emerging technologies are becoming more commonplace, alongside smart rooms and keyless entry.
It's not just new technology that is shaping the hotel of the future, mind you. Changing demographics, new competitive threats and evolving customer preferences also play a part. More and more travelers are prioritizing sustainability when selecting accommodations, for example. Some are seeking a seamless and convenient experience, while others are looking to immerse themselves in the local culture.
To respond to these new customer expectations, hotels (and the hospitality industry more broadly) have been compelled to evolve. As always, the top priority is delighting guests and creating a memorable hotel experience — but what that will look like in 2024 and beyond remains to be seen.
See also:
Creating the hotel of the future
The hotel of the future is likely to offer a range of advanced amenities to enhance the travel experience and cater to changing customer demands. Here are some features of the future hotel experience that guests can expect to see:
More contactless technology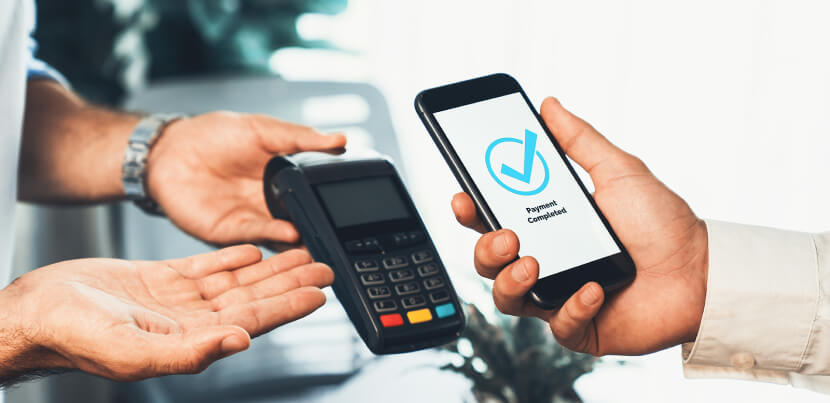 Building on recent trends accelerated by the COVID-19 pandemic, the hotel of the future will continue to implement touchless check-in, keyless entry and mobile payment systems to minimize physical contact.
According to a survey conducted by Oracle and Skift, about 26% of travelers said they "strongly agree" that they'd be more likely to stay at a hotel offering self-service technology to minimize contact with other people. Oracle and Skift conclude that this trend "underscores the need for contactless technologies and easy-to-use digital amenities that guests recognize from their home lives".
Maintaining the human touch
Proving that the human touch remains a crucial aspect of a memorable hotel experience for many, almost half (47.1%) of survey respondents indicated that they "somewhat agreed" with this question.
These travelers said that even though they would be more likely to stay at a hotel that offered self-service, they also like a personal greeting from time to time.
Robotic assistance
As we learned when a team from PressReader attended the Hospitality Industry Technology Exposition and Conference in Toronto this past June, many hotels have already begun to incorporate robots for tasks like room service deliveries and housekeeping services, enhancing efficiency and reducing human contact where desired.
And it turns out that hotel guests enjoy the experience. Boutique Hotelier reported on a new study that found that when interacting with service robots, hotel customers experience overwhelmingly positive feelings including joy, love, awe/surprise, interest, and excitement.
Analyzing online reviews, researchers led by Raffaele Filieri from Audencia Business School in France found that 61% of customers express a feeling of fun interacting with robots, with only 28.5% of reviewers reported experiencing a sense of fear when being approached by a robot server instead of a human.
Robots are "cool" and "quirky"
Filieri and company looked at 9,707 reviews posted on two leading social media platforms (Ctrip and TripAdvisor) by customers who had encountered service robots across 412 hotels in eight western and Asian countries.
Filieri commented:
Service robots trigger overwhelmingly positive emotions in most customers who describe robots as cool, intelligent, cute, lovely, friendly, quirky, weird, popular and playful. Their service is evaluated as convenient, amazing, unique, fast, and distinctive. Customers also very often comment on the robot's service attributes or appearance. Other positive feelings highlighted by our study were amazement and surprise.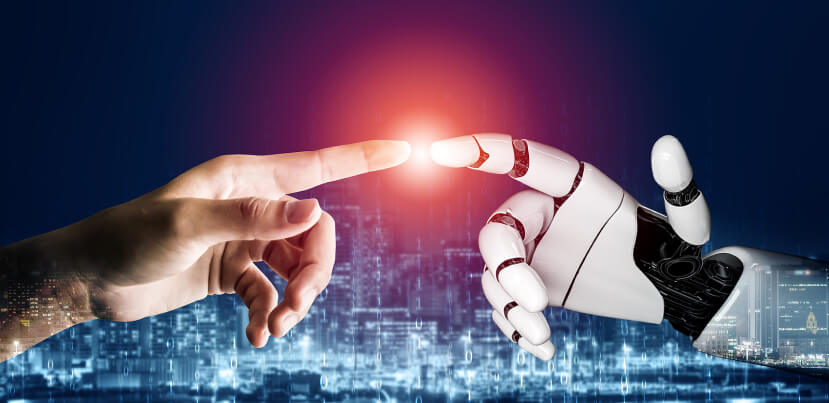 Digital news amenities
To deliver the tech integration guests expect, hospitality operators can use digital amenities like PressReader to make the customer journey a more personalized and streamlined experience.
The largest all-you-can-read platform of newspapers and magazines, PressReader enables hotel guests to discover relevant and trusted content from more than 120 countries in dozens of different languages.  
Readers can browse content online or download entire issues using the PressReader app, right on their own phone, tablet or computer. This puts the power of choice in guests' hands and gives them more value for their hard-earned travel dollar.
Smart rooms and advanced room customization
As we have noted previously, smart room technology is a game-changer for the hotel industry, offering guests a more comfortable, convenient and personalized experience while helping hotel owners streamline their operations and boost revenue.
Many hotel rooms are already equipped with advanced smart technology, allowing guests to control lighting, temperature, entertainment systems and more through voice commands or mobile apps.
Future hotels will be customizable
In the near future, guests might even be able to choose the layout, furniture and decor of their rooms before arrival, allowing them to create a more personalized and comfortable space.
According that same Oracle/Skift report we cited above, many guests showed strong interest in being able to take more control over the conditions in their rooms:
43.6% said they'd like voice-activated controls for all amenities in their rooms, including lights, curtains, door locks, sinks, showers and TVs.

34.4% want to use their own devices for access throughout the hotel.

25.4% said they were interested in room controls that auto-adjust temperature, lighting and even digital art, based on their preferences.
Design and environmental integration
Francis Davidson, the CEO of Sonder, recently told McKinsey & Company that design is "incredibly important" for the travel and hospitality industry:
There's been a generational shift, maybe because of the rise of Instagram, and we see that design is now one of the major drivers of decision making for next-generation travelers. There's a sense of pride that they get when they stay at a really well-designed place. They're going to take a photo. Maybe they're going to post it online.
Davidson cited one of his favorite books, Alain de Botton's The Architecture of Happiness, in which the author expounds on the idea that well-designed buildings could lead to a more fulfilled life. (And, as many a hotel brand has learned, great design can also attract travel influencers to a property.)

Biophilic design
Future hotels might incorporate natural elements indoors, like vertical gardens, hydroponic setups or air-purifying systems to improve indoor air quality.
In our recent blog post on wellness tourism, we discussed the importance of providing guests with access to spaces that connect them with nature, such as walking trails, outdoor seating areas or rooftop terraces.
The hotel of the future will likely incorporate elements of biophilic design, as described in a Metropolis article by the late social ecology researcher Stephen Kellert:
Biophilic design seeks to connect our inherent need to affiliate with nature in the modern built environment. An extension of the theory of biophilia, biophilic design recognizes that our species has evolved for more than 99% of its history in adaptive response to the natural world and not to human created or artificial forces. We became biologically encoded to associate with natural features and processes. Rather than being vestigial — or relevant to a world that no longer exists — this need is thought to remain instrumental to people's physical and mental health, fitness, and well-being.
Catering to digital nomads and bleisure travelers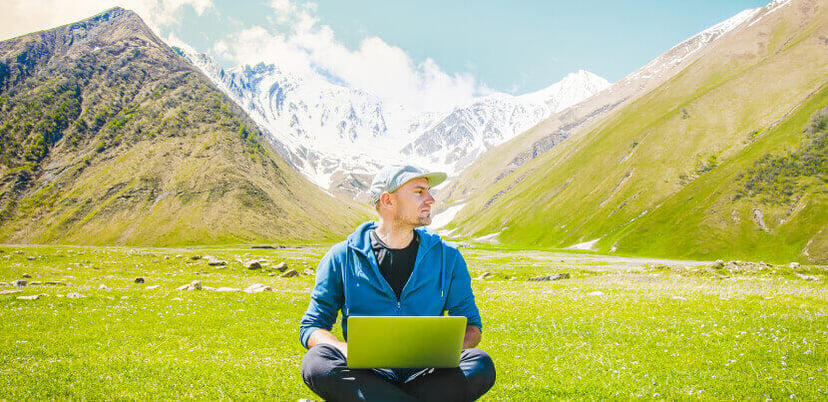 One of the lingering impacts of the pandemic is that the "work-from-anywhere" mentality has been adopted across a number of industries. (In other words, the rest of the world has finally caught onto the ideas that digital nomads have embraced for years.)
Frequent business travelers sometimes take a hybrid approach to work trips by setting aside some time for sightseeing or relaxation; this is commonly known as "bleisure" (a portmanteau of "business" and "leisure").
Hotels can make bleisure travelers — whether they're frequent business travelers checking in for a weekend or digital nomads staying for a month — feel welcome by providing them with work-friendly desks in their rooms, free WiFi, co-working spaces, and of course, coffee.
Work and play will intertwine
As Alex Schellenberger, chief marketing officer of Accor's premium, midscale and economy brands division, told McKinsey:
Looking ahead to the 2030s, it's likely that all these different elements of life — business, private life, play, going to restaurants, meeting friends — are going to intertwine. That means hotels will need to provide multipurpose rooms and spaces where people can work, eat, and socially connect throughout the day. Now that many people can work from anywhere, hotel rooms need to be able to transform in a couple of minutes, so that you can potentially have a small in-person meeting with some of your colleagues or, at the very least, you can have a proper, professional video call.
Other services and amenities