Sir Richard Branson has a lot to say about the customer experience.
When it comes to matters of business, it pays to listen when Branson speaks (or read what he writes). After all, the founder of the Virgin Group is one of the world's most high-profile and influential entrepreneurs, who has dipped his toes into every conceivable stream, from the music business to space tourism.
He even has a hotel brand, Virgin Hotels, so his insights are certainly applicable to the hospitality industry.
Here's a short and simple, but profound, observation that Branson shared at the Adobe Summit in Las Vegas a few years ago:
As expectations change, experiences must evolve too.
(For more of Branson's insights, read our blog post titled "Why caring is fundamental in hospitality".)
See also:
Expectations are evolving
Customer expectations are constantly evolving, of course, but Branson spoke those words in 2018. Back then, no one could have anticipated the seismic shift that a global pandemic would bring to hospitality, altering the hotel experience and worsening an already-existing labor shortage.
A number of other factors have contributed to the ongoing evolution of guest expectations over the past half-decade, from the growing spending power of millennial and Gen Z travelers and greater demand for sustainable options to the increased adoption of automation and artificial intelligence in the hotel business.
The importance of a great guest experience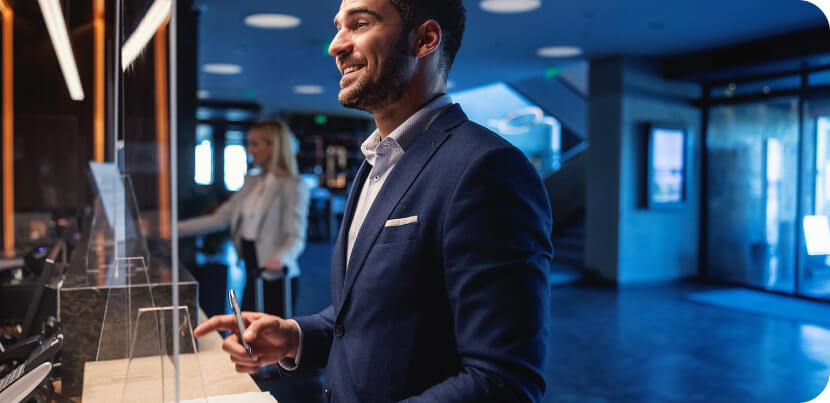 One thing that hasn't changed is that hotel businesses live or die by the quality of the guest experience that they are able to deliver. Creating a memorable guest experience is critical for hotels for several reasons:
Customer loyalty
Memorable experiences lead to increased customer loyalty. When guests have positive feelings about their stay, they are more likely to return to the same hotel in the future, recommend it to their family and friends and become brand advocates. This loyalty translates into repeat bookings and a good word-of-mouth reputation, which are crucial for a hotel's long-term success.
Competitive advantage and brand positioning
In a crowded hospitality market, where numerous properties offer similar amenities and services, creating experiences to remember can distinguish a hotel from its competitors. Visitors are more likely to choose a hotel where they have had a unique and memorable experience over others, even if they are priced similarly. This gives the hotel a competitive edge and helps attract new guests.
A hotel that consistently delivers a great guest experience also develops a unique brand identity. A brand that makes its relationship with the customer its main focus will become known for its exceptional service, attention to detail, and personalized care, setting itself apart from competitors. This strengthens the brand's positioning in the market and helps attract potential guests seeking those distinctive experiences.
Positive online reviews and ratings
Memorable experiences often result in positive online reviews and ratings, which play a significant role in influencing potential guests' decisions. People who have had an exceptional guest experience are more inclined to share their positive feedback via online review platforms, social media channels and travel websites.
(It's also worth noting that poor customer service or a lousy hotel guest experience can result in not-so-glowing online reviews.)
Positive reviews not only attract new guests and boost direct bookings, they also contribute to the hotel's online reputation and credibility.
Revenue growth
Memorable guest experiences have a direct impact on a hotel's revenue. Satisfied and loyal guests are more likely to spend on additional services, such as dining, spa treatments, or room upgrades, during their stay. They may also extend their stay or choose higher-priced room categories in the future, leading to increased revenue for the hotel.
Employee morale and satisfaction
As we have noted in the past, guest retention starts with employee retention. Creating indelible experiences not only benefits guests themselves but also has an uplifting effect on employees. When staff members witness the positive impact they have on guests' lives, it boosts their morale and job satisfaction.
Engaged and satisfied employees are more likely to provide exceptional service, contributing to a cycle of continuous improvement and guest satisfaction.
Ways to create a memorable guest experience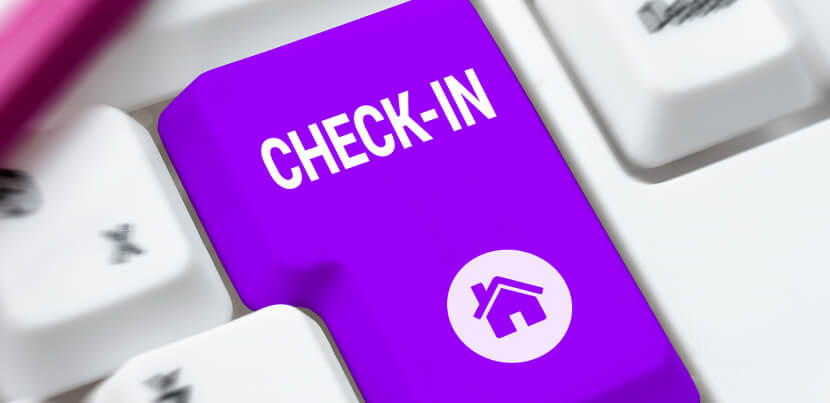 Here are a few factors that can make a guest's stay a truly memorable customer experience.
Personalized service
Go above and beyond to understand guests' preferences and provide personalized experiences. This can include remembering guests' names, anticipating their needs and offering tailored recommendations and services.
The future of hotel technology is about a service culture and a personalized approach at the end of the day, whether it's through technology or through that high touch experience. And knowing the customer and that data is really the key, the holy grail to it all.
Dan Kornick, chief information officer for Loews Hotels
For a report titled Hospitality in 2025, Skift and Oracle Hospitality surveyed more than 5,000 consumers and 600 hoteliers around the world to discover what guests really want in the coming years and how hoteliers can meet their expectations.
According to that report, technology has the power to enable more personalized service right across the entire guest journey. In the survey, travelers reported being very interested in "personalized advertising, offers, amenities, room controls, and, of course, special treatments that make their entire experience seamless".
While it sounds simple enough to offer all of those things to prospective customers, the type of truly effective personalization that can elevate the hotel guest experience requires hospitality operators to collect data from consumers. The specific data being collected can differ based on the guest service or business objective.
This approach can require hotel companies to make a significant investment in advanced technologies — artificial intelligence and machine learning, for example — to process and analyze vast volumes of data.

It's all about the data
As PressReader noted in a recent blog post about cybersecurity and privacy in hotels, safeguarding guests' data is an important component of this process.
About half (51.5%) of the executives surveyed by Oracle and Skift said that they plan to use artificial intelligence and analytics to learn more about guests' behaviors in order to offer them more personalized marketing and advertisements; 48.3% reported that they plan to use this data to inform more personalized customer service before and during the guest's trip.
According to Alex Alt, senior vice president and general manager of Oracle Hospitality:
Thus far, personalization has been relatively superficial, limited to recognizing by name, making generic offers, and perhaps capturing a few basic preferences. The next frontier will be deeper understanding of guest preferences, and then operationalizing those preferences with bespoke offers and tailored experiences. This is made possible by deep integration between loyalty systems, property systems, and brand mobile apps.
Create a warm and welcoming atmosphere
To make the hotel guest experience a more memorable one, create a comfortable and inviting ambiance, from the lobby to the guest rooms. This includes details such as thoughtful decor, cozy seating areas and pleasant lighting.
Carefully consider the design of common areas that encourage social interaction among guests, such as rooftop bars, outdoor lounges, or communal areas with games, books or local artwork.
This is also another opportunity to make guests feel valued by adding a personal touch. Surprise and delight guests with thoughtful gestures, such as welcome notes, personalized gifts, complimentary upgrades or special turndown services. These are the small touches that guests remember long after their stay.
This also highlights the importance of training and empowering staff members to provide outstanding service, ensuring they are attentive, responsive and genuinely caring towards guests.
Offer local experiences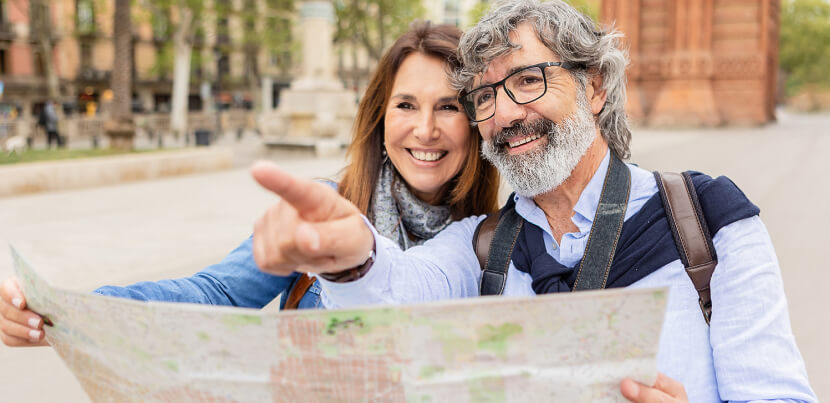 As with real estate, location is everything in the hotel business. We are drawn to visit new places because of their unique blends of cultural and natural features. Today's traveler doesn't want to stay at a generic property, so savvy hoteliers create a memorable experience by drawing inspiration from their surroundings.
Surveying travelers for its 2023 Sustainable Travel Report, Booking.com found that 75% of respondents "seek authentic experiences that are representative of the local culture" when they travel. This can begin with the hotel design, which can create a distinct identity and impart a sense of place by incorporating elements reflecting the local community.
Millennial customers in particular place a high value on authentic and unique experiences. They are looking to dine on locally sourced food and drink locally made beer and wine. Many are also eager to interact with local people and participate in activities that make them feel like locals themselves.
Set-jetting: location as inspiration
When we wrote about 2023 travel trends to watch for back in January, we told you about "set-jetting", the practice of traveling to a place that has been used as the setting for a popular movie or TV show. While it's not a new idea, or even a new term — journalist Gretchen Kelly used it in a 2008 New York Post article — set-jetting was projected by Expedia to be one of this year's hottest travel and tourism trends.
In a press release, Expedia announced that its research "confirms that streamed movies and TV shows are now the top sources of travel inspiration (40%), outpacing the influence of social media (31%)".
This is particularly true in the US, where more than two-thirds (68%) of travelers "considered visiting a destination after seeing it in a show or movie on a streaming platform, and a whopping 61% booked a trip".
Hotels can get in on this trend by identifying locations in their region that have been featured in popular films or series and partnering with local tour operators who can take customers on day trips to those places.
Hotels that include PressReader among their room amenities can let guests know about these trips by uploading the information to the front page of the platform using our Self-Pub feature.
Seamless technology integration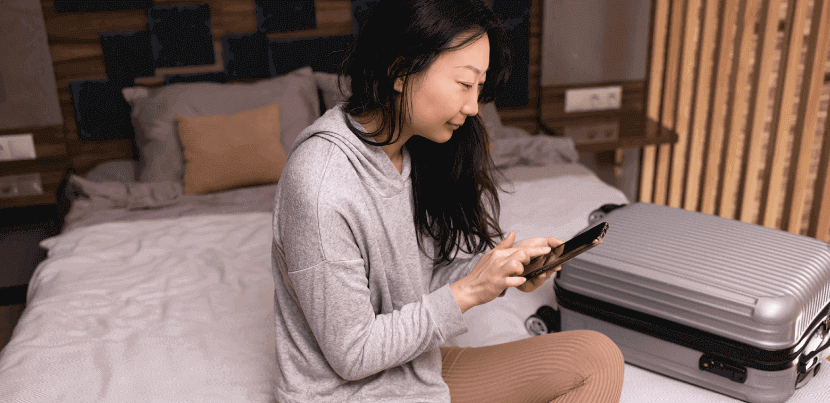 It's no secret that the COVID-19 pandemic accelerated tech adoption in the hospitality industry, with contactless technologies in particular becoming more widespread. These were implemented with the intention of making not a more memorable guest experience, but a safer one.
Nonetheless, these technologies proved popular with many travelers, thanks in large part to the convenience they offered.
According to that same Skift/Oracle report we cited above, more than half (53.6%) of travelers surveyed said that, of all the pandemic-era technologies, they'd most like to see contactless check-in and check-out remain a constant feature at hotels. Almost as many respondents (49.1%) said they would most like to see hotels retain contactless payment options.
Scott Strickland, executive vice president and chief information officer at Wyndham Hotels and Resorts, had the following observation:
Guests know they can watch Netflix or pay for Starbucks using their mobile phone, and they want that same experience at the hotel.
As the Hospitality in 2025 report points out, however, technology is not a replacement for personal service and human-level hospitality: "Hotels have to approach every investment and enhancement by examining what excites their guests, what inspires their employees, and ultimately, what will drive revenue for their business."
What really creates lasting memories are they way a hotel stay makes guests feel, and not necessarily all the cool new technology that went along with it.
PressReader is working with hotel leaders around the world to improve the guest experience. Learn more about how we're partnering with members of the hospitality industry to help their properties stand out.