In recent years, a growing number of businesses have begun to recognize customer satisfaction as the most important metric of success. In a recent poll, 1,920 business professionals were asked to name their top priority for the next five years; 45.9% said it was customer experience (or CX), beating product (33.6%) and pricing (20.5%) for the third time in a row.
See also:
Many guests will pay more for better CX
Companies that don't prioritize CX could be leaving money on the table. PwC surveyed 15,000 consumers in 12 countries and learned that 86% were willing to pay a premium for a better experience, with 43% saying they would spend more for greater convenience and 42% reporting that they would pay more for a friendly, welcoming experience.
Delivering an excellent guest experience is especially important in the hospitality industry. That's because, in many ways, the experience itself is the product. You can run a stunning hotel in an incredible location, but if guests feel that their experience with your hotel brand was inadequate, they won't be back.
Here are a few guest-satisfaction strategies that hospitality operators should consider:
1. Find (and retain) the right staff
As Nikolay Malyarov, our CEO, International & Chief Content Officer, noted in PressReader's Retention in Hospitality study in 2020, creating an outstanding hotel guest experience begins with hiring the people who will facilitate that journey.
According to Forbes Travel Guide's CEO, Filip Boyen, out of the 900 standard checklist items used to evaluate luxury properties, 75% of them are based on service.
And who is responsible for delivering exemplary service? Every single hotel employee from the dishwasher to the CEO has an important role to play in cultivating customer loyalty even if they never actually meet a guest.
This is why it's so critical that hotels invest in the right talent for every position in their organizations — people who have the "hospitality gene" and an innate desire to provide guests with incredible service.
Sir Richard Branson summed up the importance of investing in the right talent (and treating that talent right) when he said, "If you take care of your employees, your employees will take care of your customers, and your customers will take care of your shareholders."
Taking a progressive approach
Employee retention has been a growing concern in the hospitality sector for several years, but COVID-19 exacerbated the problem. Lockdowns and travel restrictions led to layoffs and contributed to the so-called Great Resignation (or Big Quit, if you prefer).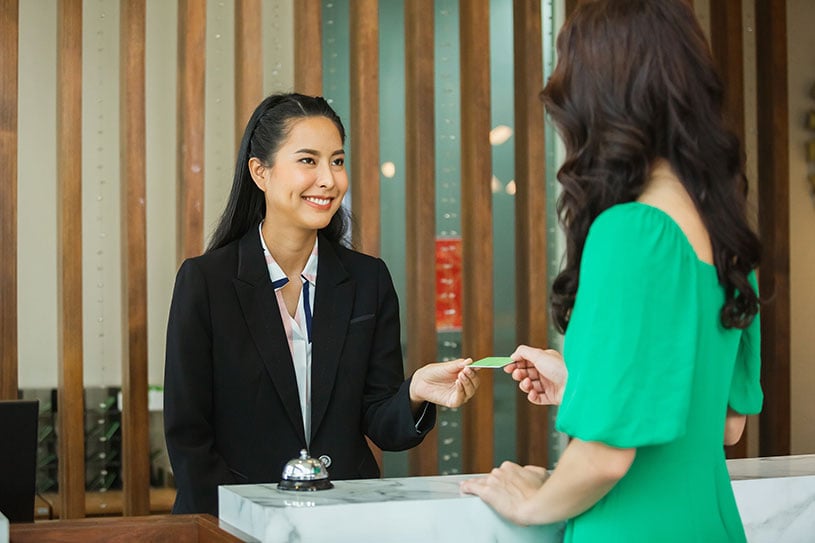 Many former hospitality workers expressed no interest in returning to their old jobs, leading to a labor shortage that continues to this day.
For hotel managers, the challenge became how to run a streamlined operation while still meeting guest expectations of top-notch service and amenities. There is no single solution, but a progressive approach to hiring and retention is an important piece of the puzzle.
One way to attract people who are likely to stick around long-term is to offer professional development opportunities and training. Your best bet at making your employees feel invested in your company, after all, is to invest in them first.
Get creative with perks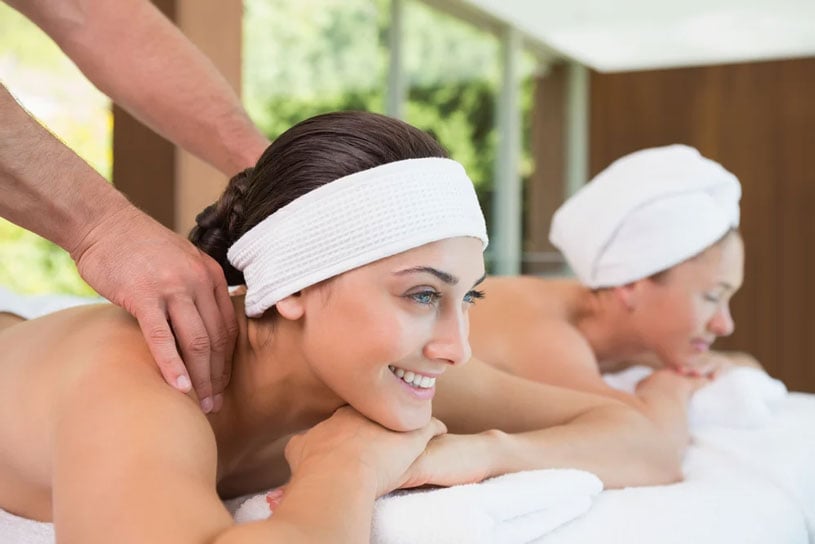 A lack of benefits was one of the biggest reasons listed by hotel staff who won't be returning to their jobs. It may be time to reassess and revisit your benefits package to include traditional benefits like health and dental coverage for part-time and hourly staff as well.
In addition to the typical benefits, there are some creative perks you can include, like giving employees access to hotel amenities on their day off. It could be day at the on-site spa, a friends-and-family rate at your properties, unlimited gym use, or access to tech platforms, like PressReader, where they can read their favorite newspapers and magazines.
2. Deliver a personalized guest experience
In 2023, a one-size-fits-all approach to the guest journey is no longer a viable option for hotel management. Potential guests expect expect offers and experiences that are tailored to their own wants and needs.
As Google asks, "Ever had a hotel know whether you prefer a room closer to the elevator before you check in? Or had an airline or cruise line employee proactively greet you with your drink of choice? Every day, these opportunities to wow travelers exist."
These are the types of moments can leave a lasting impression in the guest's mind. Google and Phocuswright report that 76% of U.S. travelers would be likely or extremely likely to sign up for the loyalty program of a travel brand that tailored its information and overall trip experience based on their personal preferences or past behavior.
What's more, 36% (over 1 in 3) say they would pay extra for more tailored information and experiences.
In a recent article, Hospitality Net predicted that hotels "will be ramping up personalization in 2023, by combining CRM and online behavior data to tailor offers and communication around guests' preferences." Of course, it's important for hospitality operators to use such data responsibility — and only with permission.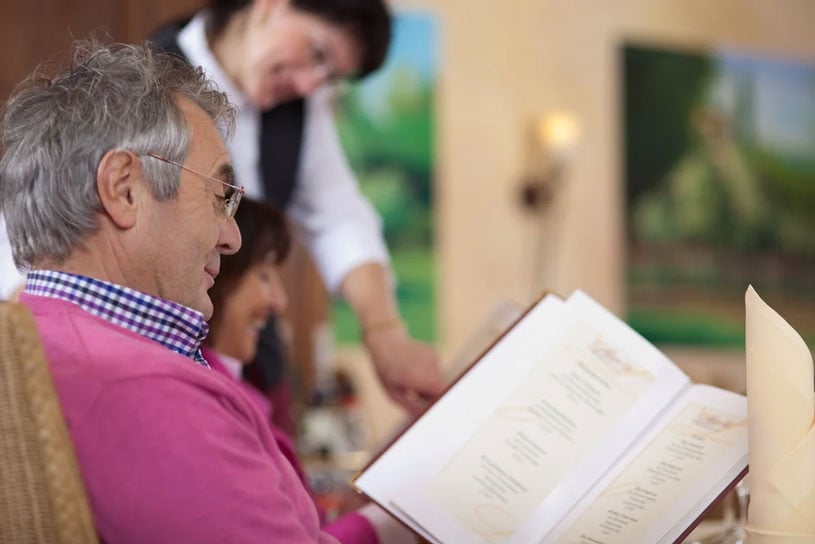 3. Be Proactive
Taking a proactive — as opposed to reactive — approach to hotel guest satisfaction means anticipating your guests' needs rather than waiting for them to raise issues.
The best way to do this is through regular communication with guests. This can take the form of timely SMS alerts providing guests with notification about changes to the swimming-pool schedule or letting them know that the hotel WiFi is down and when it will be working again.
Get ahead of guest queries
You can also get ahead of guests' queries by can creating an online help center with relevant info about the property, FAQs, travel guides, and more. For hotels that offer PressReader as a guest amenity, this is where the Self-Pub feature can come in handy.
PressReader features more than 7,000 newspapers and magazines from around the world, but it's more than just a way to give guests access to third-party content. Hotels can also use Self-Pub to share their own content. Digitize and upload your hotel collateral to the front page of PressReader to further engage your guests with newsletters, offers, and more.
Boost engagement and enhance the guest experience by sharing hotel directories, restaurant and bar menus, and even a list of local attractions.
4. Invest in hotel technology
As we noted in a previous blog post, today's tech-savvy travelers tend to seek out the latest amenities as a part of their hotel experience. To meet this demand, hotel operations are adopting more and more technology to live up to guest expectations, whether it's a virtual concierge or a digital room key.
This where the all-important principle of personalization comes into play again. Through smart-hotel automation that harnesses the power of the Internet of Things (or IoT), hotel guests can customize any number of factors in their rooms — from the light level to heating and air conditioning — to suit their personal comfort level. They can access these controls through an in-room tablet or on a smartphone app.
Because this puts the power in the guest's hands, it eliminates the necessity of having room service summoned each time a guest has a request.

Easing pressure on employees
This is just one example of how technology can ease some of the pressure on employees, freeing them up to focus on creating better guest experiences — which is especially important during the ongoing labor crunch.
At hotels with PressReader, hotel workers don't have to spend time selecting, ordering and distributing publications to rooms. That's because guests will have unlimited access to content from their favorite newspapers and magazines using their own devices.
"Technology does make a difference," says Brian Evola, General Manager of Canopy by Hilton Austin Downtown. "To have an amenity like PressReader is something that entices someone who's looking at multiple front-desk jobs; it makes their jobs a little bit easier. With this tool they can create unique experiences for our guests without the extra work."
5. Ask for feedback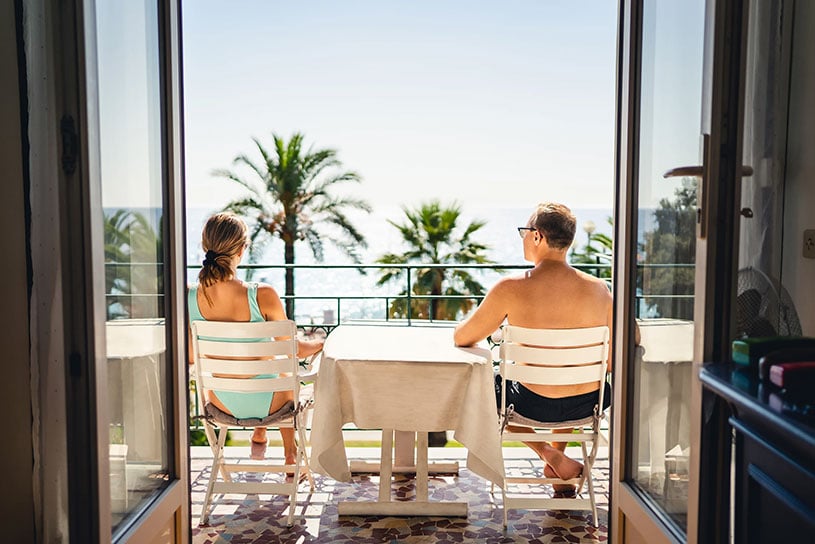 The most direct way to find out if a guest has had an enjoyable stay at your property is to ask.
You can solicit guest feedback in a few ways. One way is to send an email thanking the guest for choosing your hotel and inviting them to return. Include a link to an online survey so the recipient can let you know what worked for them—and what didn't—during their stay. You can even incentivize it by extending an offer for the guest's next visit.
As customer-engagement specialist Benbria points out, "Offering a discounted room rate for their next visit, a special on a meal at the hotel restaurant, a complimentary massage at the spa, or other relevant offers are persuasive ways to get your guests to return to your property. Sending post-stay messaging as soon as they leave ensures that your hotel will be fresh in their memory next time they're looking for a place to stay."
What does your hotel do to improve the guest experience? Let us know, and learn more about how we're partnering with hotel operations to help their properties stand out.