Nearly three years ago, in an earlier issue of The Insider, we designated 2016 as the Year of the Person because we believed then, as we do now, that "the person" must be at the center of every business decision we make. Today, it's even more important, especially in travel.
Hotels and airlines must focus on individuals, not demographics, in their design of products, services, and communications. Emphasis on the individual must permeate the entire organization and become an integral part of its corporate culture. Today's digitally-empowered consumers won't accept anything less.
A fundamental shift in power
Prior to the internet, power was controlled from the top-down, whether that be in businesses, governments, institutions, or media. But as a result of massive and accelerating changes in technology and social behavior, that traditional pyramid of power has been completely inverted in almost every facet of our lives. Hotels and airlines are all being rewritten from the ground up.
The Edelman Barometer Trust Study concurs, stating that there has been a fundamental shift in the authority relationship between businesses and consumers.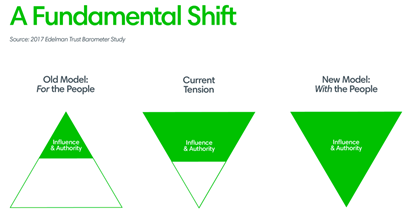 This inverted power phenomena and the frenzied pace of technology transformation (particularly in mobile, ad blocking, citizen journalism, and social media) is revolutionizing many industries – none more so than travel.
Today's traveler is a force to be reckoned with. They hold unprecedented power and are using it to cherry pick flights, lodging, and experiences with little regard for the brands that sell them. They are also using it to block hotel and airline marketing campaigns, shielding themselves from the bombardment of invasive video ads and popup banners that disrupt their digital experience.
And when things don't go their way, these connected consumers' complaints spread like the plague throughout the web, swaying the minds of others who rarely question the validity of criticisms on social media and review sites like TripAdvisor.
Consumers expect a mobile travel experience
Irrespective of age, income, or other demographical data, almost everyone owns at least one mobile device – smartphones that are windows into our lives and extensions of who we are – who I am.
They contain all of our contacts, apps, emails, photos, podcasts, and videos. The incredibly intimate relationship between us and our mobile devices has changed how we behave. One might go so far as to say smartphones are now controlling us instead of us controlling them.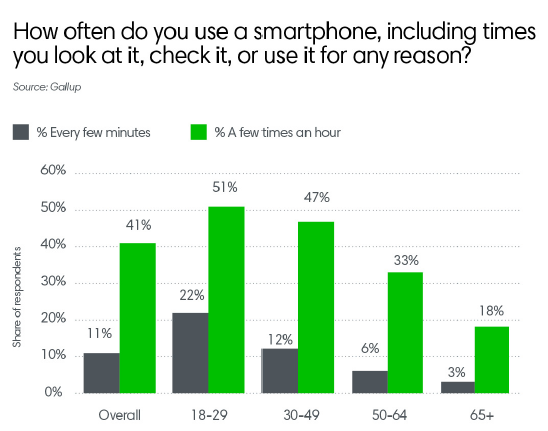 By 2021, digital travel sales in the US are forecasted to reach more than US$219B – close to half of which will be transacted on mobile devices. This has caused, and will continue to escalate, an economic shift of more than US$100B in value away from traditional travel brands to upstarts such as the Online Travel Agencies (OTA) like Priceline, and private accommodation services like Airbnb.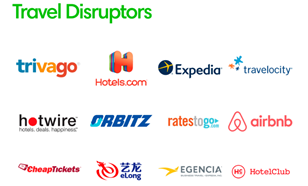 According to recent studies, 88% of people prefer shopping with brands that offer personalized cross-channel experiences. And 93% of brands who prioritize personalization see an uplift in conversion rates.
OTA's adoption of mobile and behavioral analytics allowed them to provide a more personalized booking experience than hotels and airlines could a few years ago. And they continue to try and hijack travelers using a goldmine of user data to create targeted marketing campaigns that offer discounted fares. And these tactics are paying off. In 2017 OTAs had a combined revenue of US$31.8B, with Priceline and Expedia owning 75% of the market.
So it's no wonder that many hotels are now making guest personalization a strategic priority.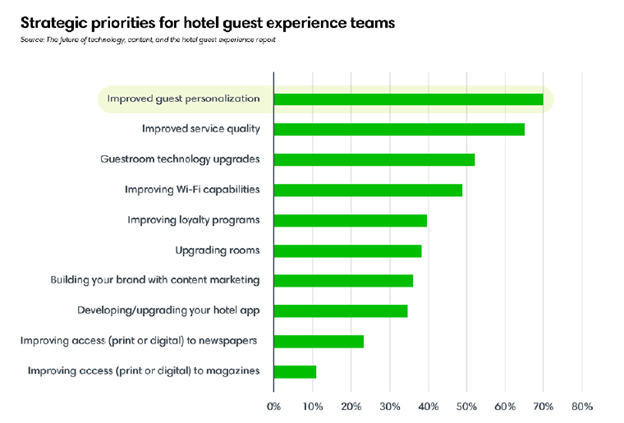 But personalization isn't as easy as one might think and, on its own, it's not enough to secure the trust and loyalty of travelers in the long term.
Consumers want more than just targeted pitches and discounts; they expect their cradle-to-grave experience to bring them tangible value throughout the journey. OTAs and private accommodation providers have not lived up to expectations in terms value and, more importantly, in terms of trust.
This is a huge opportunity for hotels and airlines to differentiate themselves, but there is still a lot of work to do in terms of personalization and experience.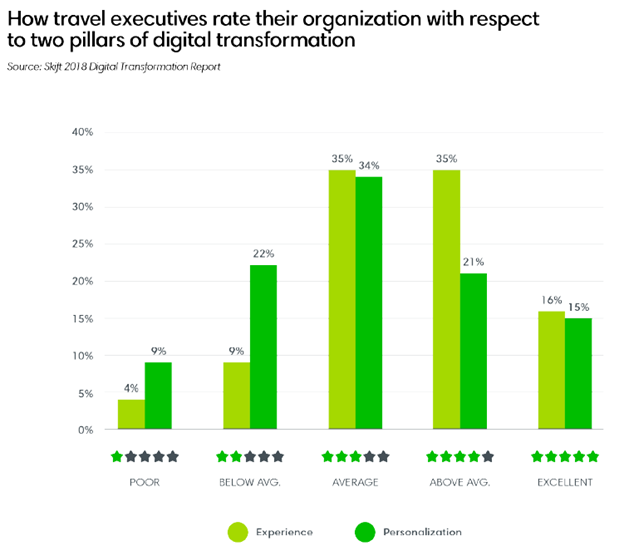 Which is why personalization in travel and tourism, without consideration of customers' experience pre-, during-, and post-stay, is destined to fail in the long run – something Jerry Inzerillo, outgoing CEO of Forbes Travel Guide, understands intimately.
"An OTA's value to the consumer is transactional and convenient. The value to the hotel is the temporary increase in market share.

"Where the disruptors got it wrong was on the hotel side. They made a gigantic mistake because they put a narrative out into the global marketplace without verifying the quality levels. They left the verification of the quality level up to the guests to find out by themselves.

"People today will use TripAdvisor to do basic research, but the reason why TripAdvisor is not doing well as an OTA is because no one trusts them. In the case of Priceline, Expedia, and Hotels.com, people don't feel vulnerable on a one- or two-star transaction, even on a three because their exposure's not great.

"But nobody's booking them for four- or five-star because it's too expensive and they don't trust them. So when they say this is five-star, six-star, seven-star, or eight-star, what's the criteria for giving that rating to a property? When the guest got there, it didn't turn out to be that way.

"The one mistake the travel industry made is that the disruptors never put into their formula what the music people, the TV people, and the film people did. They didn't put the quality element in, and that's where they're going to get burned going forward."
Listen, learn, and then leverage personalization for a better customer experience
Travel brands and mainstream media are all feeling the effects of continual changes in technology and social behavior and they're all talking about how to best serve today's fickle and fastidious consumer.
PressReader is in the unique position of being in the middle of those conversations, working to help hotels, airlines, and publishers stay ahead of the latest trends and navigate them for a better future for themselves and their customers.
It is why PressReader partnered with both the Association of Passenger Experience (APEX) and Forbes Travel Guide to help their members improve the guest/passenger experience. We started by surveying hundreds of travel executives to get insights into their plans for the future.
We discovered that access to quality mainstream media (e.g. newspapers and magazines, particularly in digital form) is an integral part of the customer travel experience for both airlines and hotels. It's why Forbes Travel Guide's 5-star hotel criteria specifically includes the provision of complementary access to newspapers and magazines (including digital) as part of the metrics that they use to rate a property.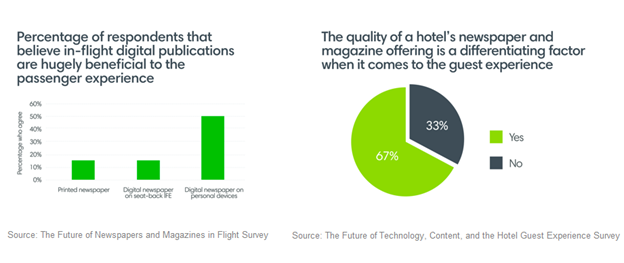 So why do travel executives think mainstream media is important? It's because trust in quality journalism found in newspapers and magazines is on the rise across all demographics, as people's faith in Facebook and other social media platforms continues to decline.
Combine that with the fact that…
Long-form journalism (typically found in magazines and newspapers) receives more views and shares, and engages readers more than other content forms
…and you have a powerful motivator for travel brands to switch from offering limited printed media to a comprehensive digital offering that includes thousands of travelers' most trusted publications, including The Washington Post, Newsweek, Wired, Los Angeles Times, The Guardian, The Globe and Mail, El País, The Australian, Vogue, Vanity Fair, and T3, to name just a few.
So it's no wonder that print is checking out early from so many hotels and airplanes. Most have either already stopped distributing printed editions to customers or plan to reduce print over the next three years.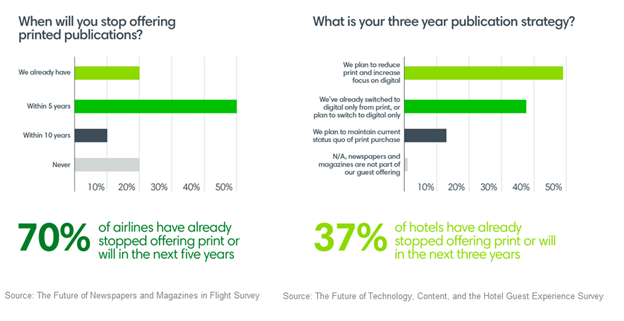 "I think the traditional way of providing newspapers and magazines five years from now, will be 1% of what it is right now. It won't even be 10% of what it is right now. The trend towards adopting digital publications in hotels is growing, not rapidly; it's growing super-rapidly.

"Look at how liberating and smart PressReader is because now you can have any information you want and you're not stepping over publications that are littering the hallways and looking terrible."
Jerry Inzerillo
Outgoing CEO
Forbes Travel Guide
In addition to that, many airlines are now bypassing back-of-seat entertainment and driving onboard services to passengers' smartphones and tablets, seeing digital access to publications on a traveler's personal device as hugely beneficial. Only 15% said the same of printed publications.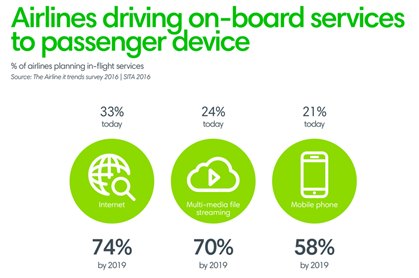 The move to offering quality media brands in digital form is well underway by tens of thousands of these consumer-focused businesses in their on-going efforts to give people what they want. But it's not easy trying to serve multiple demographics with a single product, let alone "all about me" readers who are as unique as their fingerprints.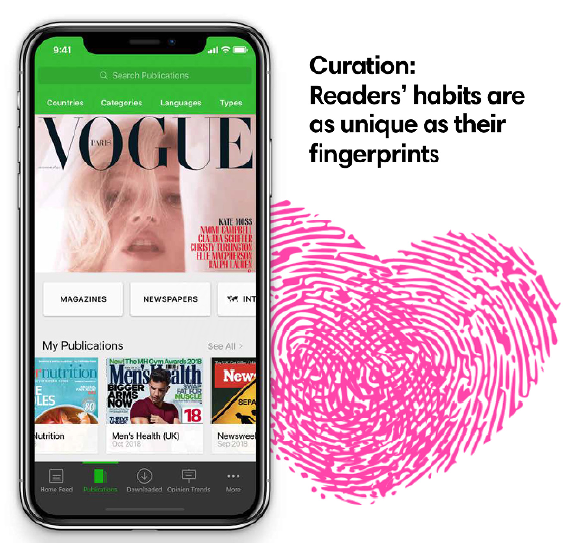 When it comes to content consumption, one size does not fit all. To facilitate "frictionless discovery" of personalized, high-quality content you need a pretty powerful curation engine seamlessly embedded in the content – an engine needs to analyze much more than clicks, likes, and shares. It needs to analyze…
What's trending – i.e. content that retained other readers' attention the longest
Content that is relevant based on what the user is reading now and has consumed before
Articles that others, who have also read the same article, enjoyed
Stories that people with similar tastes have engaged with
Then, to ensure that the content presentation is optimized for any device and any browser, a predictive algorithm must build, on the fly, all possible layouts of the content for whatever device a reader uses, test each of them against a device's capabilities and then choose the best one for that reader. That can only be achieved through machine learning similar to that found in premium streaming services like Netflix and Spotify.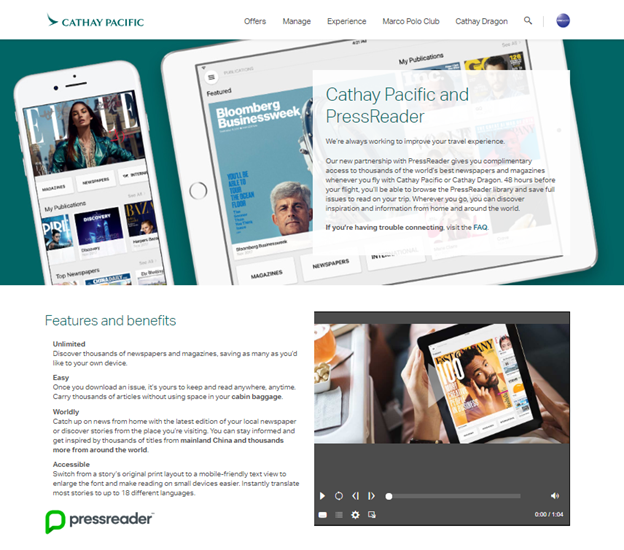 Today thousands of hotels (e.g. Scandic, Fairmont), airlines and lounges (e.g. Cathay Pacific, Air Canada, Virgin Australia), cruise ships (E.g. Seabourn, Uniworld), and libraries (e.g. New York Public Library) sponsor access to PressReader on behalf of their customers because they see it as a win-win-win situation.
Brands are able to offer unique value to their customers in an eco-friendly way, saving money while growing brand equity and loyalty across all demographics.
Readers get the desired frictionless access to quality, trusted content and an engaging, educational, or entertaining experience at no charge to them.
Publishers can instantly serve a massive audience of millions of people they couldn't possibly access on their own, growing reach, audited circulation, and revenues.
Innovating for the "me first" travelers is challenging, but it is being done successfully today across the hotel and airlines industries. It all comes down to the simple formula of getting the right content to the right person at the right time through the right channels at the right price.
If you'd like learn more about how PressReader can help differentiate your travel brand through a more cost-effective, personalized, and engaging, digital newspaper and magazine experience, let's talk!