For many workers, the COVID-19 pandemic offered a chance to work from home for the first time. In Canada alone, roughly 30% of the workforce now reports working from home, compared with 4% before 2016. While this has presented many challenges — and some hilarious Zoom pranks— being untethered from a physical office allowed many to rethink how, when and from where they want to work.
Remote work may not have been as common pre-pandemic, but communities committed to geographic independence have been forming since mobile technology and the internet first enabled the possibility. According to the Oxford English Dictionary, which added the term back in 1993, a Digital Nomad is "a person who earns a living working online in various locations of their choosing (rather than a fixed business location)." Still, the pandemic made this lifestyle popular for more workers than ever as stay-at-home orders gave many the strong desire to travel. The number of digital nomads in the US has more than doubled since 2018, jumping from 4.8 million to 10.9 million in 2020. It's estimated that by 2035, there will be roughly a billion digital nomads worldwide.
See also:
This presents a growing opportunity for the hospitality industry, but appealing to digital nomads is not the same as other segments of travelers. Here are a few ways hotels can attract digital nomads, both during and after the pandemic.
Offer work-friendly perks
Anyone who's spent time working from home in the last two years has probably experienced the soreness that results from not having a proper desk chair, or the isolation that can arise without regular interaction with friends and coworkers, or the desire to skip lunch to send those few extra emails. Hotels looking to attract digital nomads can tap into this demographic's unique needs by offering amenities that help.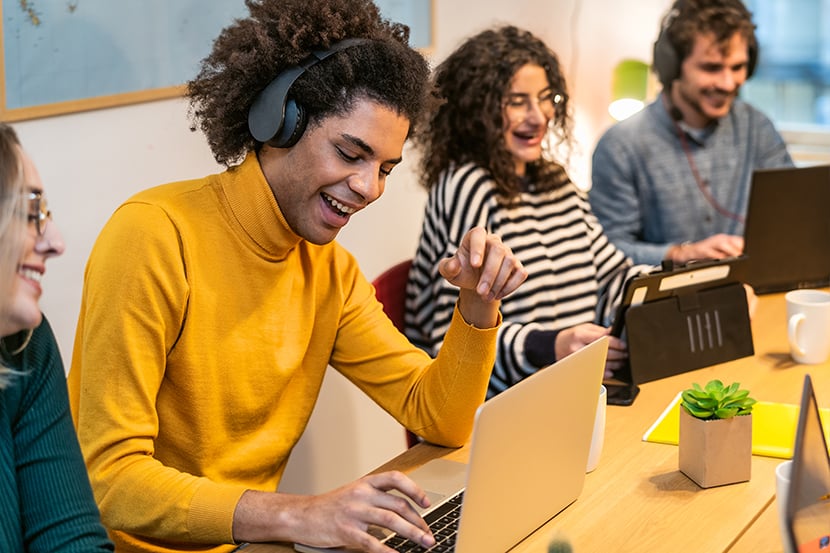 Hobo Hotel in Sweden does this well, offering coworking spaces, high-tech gadgets for guests to borrow, peg-walls for posting to-do lists and headboards that transform into desks. Plus, guests wanting to connect with fellow nomads can head to the cafe or check out a live DJ set in the evening. By offering these productivity-friendly options, Hobo Hotel can give longer-term guests the resources they need to get their work done — sometimes even better than they could at home.
Large chains, like Accor, are also opening coworking spaces in order to give guests consistent, productive work settings no matter where in the world they go. To date Accor has opened over 300 of these spaces, called Wojo Spots, with plans to open hundreds more this year.
Go all-in on digital
It may sound obvious, but WiFi speed matters to digital nomads. Over half (52%) rated finding reliable internet as one of the top challenges of the nomadic lifestyle, and WiFi needs vary based on profession. Streaming a YouTube video is not the same as uploading one, not to mention the hours spent over video chat, where lag can feel prohibitive and frustrating. A strong connection is something remote workers will look for wherever they stay. Hotels can stand out by going beyond the usual needs of hotel guests to offer something even the most file-heavy travelers can rely on.
In addition to WiFi, other digital perks can attract nomadic workers, too, like adapter plugs, high-end hair dryers, USB charging ports, in-room iPads and mobile-enabled room keys.

Cultivate a community
When catering to digital nomads, hotels often focus on how they help travelers spend their nine-to-five, but what happens after hours can be just as important. While there are a variety of Facebook groups for like-minded travelers to connect, hotels can help facilitate in-person connections when travelers are landing in an unfamiliar new locale.
To help guests get to know each other, YHA London Central offers a cafe and bar where travelers can work together in a social setting, as well as organized tours, pub crawls and themed parties — COVID-19 permitting. Guests can still escape to the privacy of their rooms, but building communities around digital nomads will help draw more socially-minded travelers to your hotel.
Here for a good time and a long time
Once digital nomads reach their destination, they tend to stay put. Only 17% of them visit more than 5 countries per year, and often they will stay in one location for weeks or months at a time. That means providing perks for long-term stays is a great way for hotels to attract remote workers.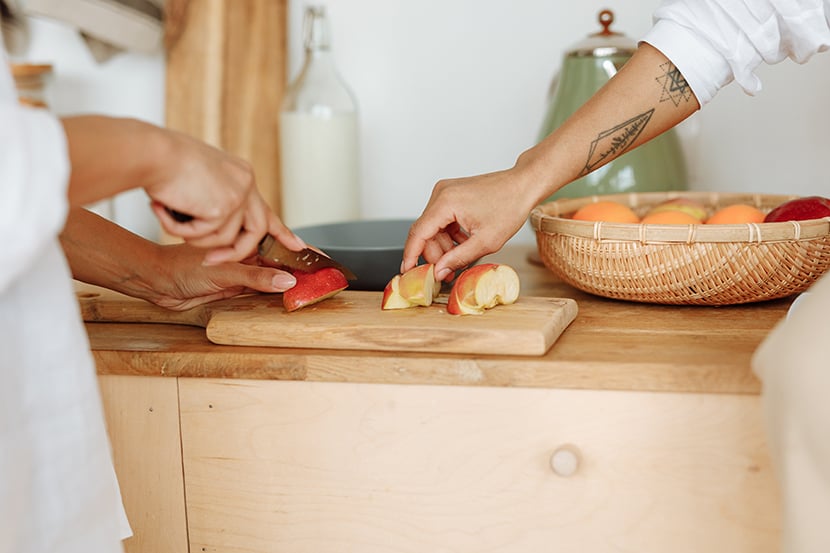 Montrose at Beverly Hills not only offers in-room Keurig coffee makers and on-site coworking spaces, it also caters to digital workers with kitchenettes in some suites. Having a place to cook can help digital nomads save money they would have spent on dining out, while feeling more at home in their hotel room. And in Croatia, The Marvie Hotel attracts remote workers by offering a 50% discount for guests who stay longer than 28 days, as well as unlimited use of their gym, rooftop pool and wellness spaces.
Promoting long-term stays can be particularly useful during off-seasons. The average traveler may opt to spend their only holidays abroad, but the digital nomad is free to travel any time of year, and may even try to avoid the crowds of the high-season.
Understand millennial travel habits
The average digital nomad in 2021 is 32 years old and 42% of all nomads are millennials. That means catering to digital nomads can also mean getting to know how millennials tend to travel. In addition to prioritizing affordable options, millennials also like to book their own travel, meaning they tend to opt for flexibility and convenience in online booking.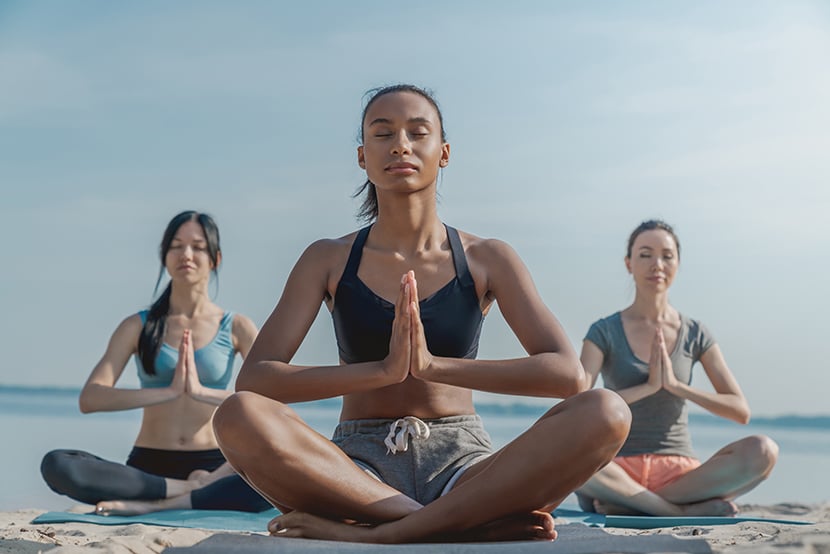 Plus, studies also show that millennials rate health and wellness as a higher priority than any other generation. This has ramifications in travel, with millennials reporting a significantly higher likelihood to book wellness travel than Boomers or Gen Z. For hotels looking to attract digitally nomadic millennials, health and wellness perks can be a great differentiator, particularly for the long-term guest who may be giving up a gym membership in their hometown. Hotel Zetta in San Francisco meets this need by offering Peloton exercise bikes and complementary healthy snacks in guests' rooms. In Chiang Mai, the Four Seasons offers meditation and stretching in their on-site yoga room.
Even without Pelotons or yoga rooms, hotels can refresh their existing amenities with healthier choices, like by offering lighter breakfast options, guides to local plant-forward restaurants or free bike rentals as a way to attract the wellness-minded millennial.
Not business as usual
Although digital nomads bring their business with them, they are not the same as business travelers. Unlike corporate guests, digital nomads tend to want to immerse themselves in the local community over a longer period of time, get to know their fellow guests and spend more of their day using the hotel's available amenities.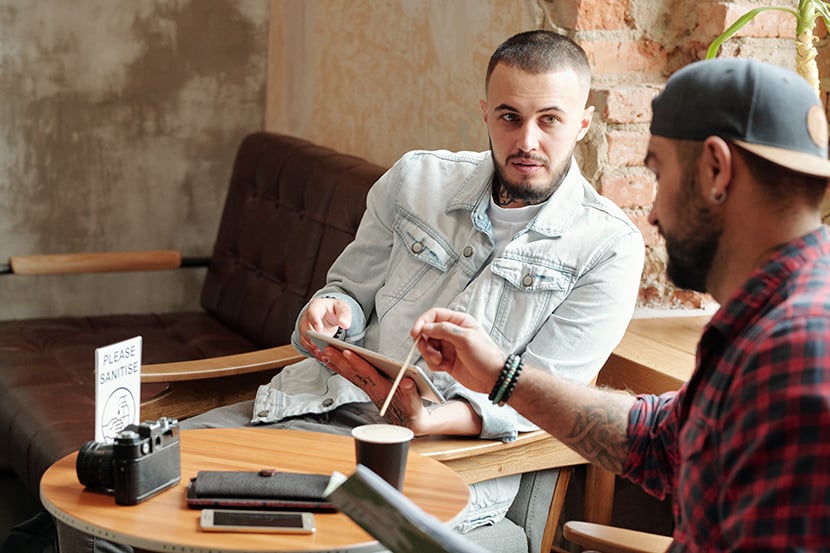 By appealing to the needs of this specific group, hotels will tap into a market that many predict will only continue to grow after the pandemic. Some research shows that as much as 10% of the global workforce already engages in some kind of gig work and 62% of workers say they work remotely at least some of the time.
With more and more gig and online work available, it seems the trend of the digital nomad is just getting started.
Learn more about how hotels partner with PressReader to provide digital-friendly amenities or read The Insider for more actionable tips to navigate a changing travel landscape.