After over two years of the COVID-19 pandemic and in the face of constantly evolving consumer expectations, hotels have a lot to think about. Together, these two factors are pushing hotels to work smarter while putting their guests at the heart of everything they do.
But what
is
a smart hotel? In short, it means equipping your business with interconnected tools and technologies that make your processes more efficient, drive sustainability and improve the guest experience.
If you're not sure where to start, that's okay. This is brand new territory for many leaders in the hospitality industry. To help, we're going over six tools you can use to build innovation into your hotel.
See also:
Contactless technology
Even as travel opens up more, health and safety is still top of mind for many, and travelers are happy to do as much as possible from the comfort of their own devices. Hotel technologies that help you reduce face-to-face interactions are a must when it comes to streamlining the guest experience and boosting travelers' confidence again. At the same time, guests are constantly exposed to seamless digital services that deliver what they want, when they want it. Now, they expect the same level of convenience from their hotels. That means they want to be able to check into their room while they're in the taxi from the airport and get a digital key on their device.
One platform that's helping hotels in this capacity is INTELITY. The guest management platform lets hotels enable contactless check-in for their travelers. When guests arrive at a hotel, they can skip the front desk by checking in on the app and using a digital key on their mobile phone — or they can even check in remotely.
Guest access from anywhere

Even with contactless technology, there are a number of touchpoints that a guest might have with their hotel. Whether they want to book a massage, make a reservation at the restaurant, book a late check-out or ask for a wake up call, guests need a central place to make these requests. With a centralized platform that's accessible across various devices, hotels can meet this need and free up their front desk staff to focus on in-person interactions as needed.
The BOWO and HOTEZA platforms, for instance, allow guests to access their booking details and any amenities from multiple devices including the room's television or tablet, the hotel's mobile app, or a web app on their phone. This unified experience makes it much easier for guests to make the most of their stay and also reduces the burden on hotel staff — making it a smarter approach that benefits both parties.
Communication channels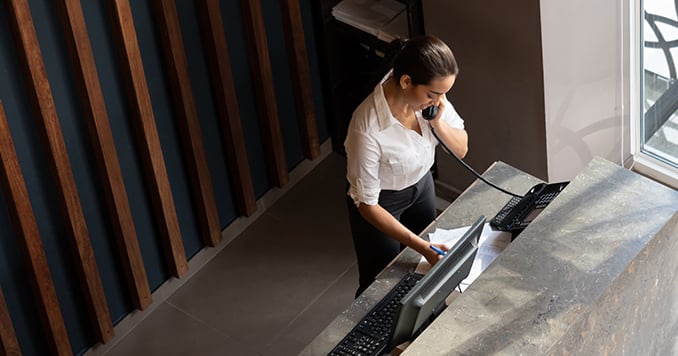 Another element of providing convenience is making sure that your guests can communicate with your staff when they need to — and on the channel of their choice. Whether it's email, phone or a chat box that's available on the hotel's app before and during the booking, these avenues should all be open and monitored by dedicated employees. A technology like Whistle, which automatically prioritizes and sorts these messages, and sends alerts to the right people at the right time, can be key here.
Accessibility support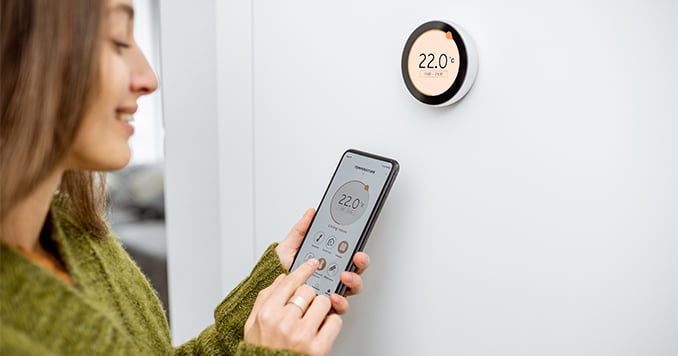 Part of operating a smart hotel is making sure that it's smart for everyone — including your guests with accessibility requirements, who account for 15% of the global population. Too often, travelers with disabilities feel they have limited options when it comes to choosing a hotel. The invisible barrier here is a lack of accurate information: hotels don't typically have a robust inventory of accessible features or they don't know how to communicate them effectively on their site. Adopting a tool that makes it easier for guests with disabilities to choose a room that makes the most sense for them can go a long way to addressing this significant segment of travelers.
Mobility Mojo is one company that's doing important work in this area. Their platform helps hotels conduct a self-audit of their accessibility features with guiding questions. Then, they can add a "Hotel Accessibility" feature to their website that guests can explore and book from directly.
Sustainable practices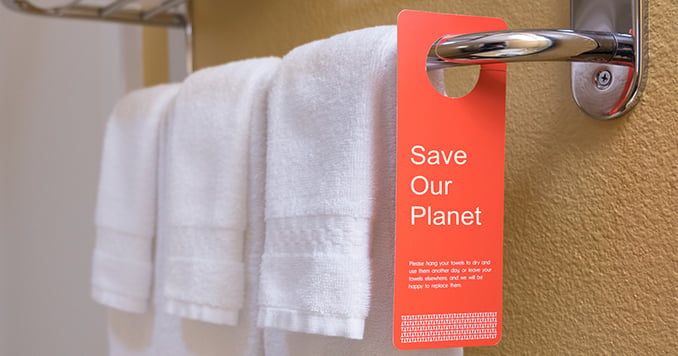 Another important role for technology in the hospitality industry is in driving sustainability. This is particularly important as we see a global shift towards net zero policies and a growing consumer trend towards choosing environmentally friendly products and services. Adopting smart thermostats and sensors is a great first step here. In practice, this could look like heaters that automatically start when the temperature in a room drops below a certain level, or lightbulbs that adjust their output based on the light coming in from outdoors.
Hotels that pair those sensors with a platform that shows them when and where their hotel is spending the most energy are able to make automated decisions around how that energy is deployed.
Strong digital amenities
Modern hotels are doing much more than offer their standard services. Today, many are entering into digital partnerships so that they can deliver more to their guests and enhance their overall experience. In a partnership with PressReader, for instance, hotels give guests access to over 7,000 magazines and newspapers from around the world. Through the hotel's WiFi network, guests can use the PressReader app or our website to stay in touch with what's happening at home, in the language of their choice. These and other perks can help differentiate a hotel in a time where consumers are looking for the best possible stay.
It's time to get smarter
We're at a fascinating point in the hotel industry. There's a lot of change happening, but there's also a ton of opportunity. Making the most of that opportunity and building a smart hotel for today's guests means adopting the right tools and technologies. Together, we're building the hotels of tomorrow — and we're excited for what's next.
Want to meet your guests where they are? Learn more about PressReader and what we're doing with our partners in the hospitality sector.