Sometimes the publications you want to read are in a different language.
Our newest feature — Auto-Translate* — makes that a thing of the past. It can be used to read (almost) any publication in a chosen language, allowing you or your users to get more out of PressReader.
How can this help you?
More quality content, within reach:

Access the world's best publications, regardless of their language. Want to read Le Figaro in English or the Deutsche Welle in your native language? You can translate entire publications on PressReader to the language of your choice with just a click of a button.
Understand topics of interest better without any language barrier:

Traveling to a foreign country and want to access the local news in your native language? PressReader's auto translate feature can translate any publication of your choice to the language you desire so that you are always up to date with the current events wherever you are.
Obtain an in-depth diverse and global perspective on your areas of interest, right from the source:

It's always intriguing to know another country's perspective on current affairs, business and politics. Not only does it help broaden one's perspective but you also gain an in-depth knowledge on the subject.
Manage your settings only once:

Save your choice of language for a publication just once. Once your pairings have been saved, all future publications will automatically be translated for you.
What is Auto-Translate?
The Auto-Translate feature allows PressReader app users to automatically translate full publications in Text View from an origin language into their selected language.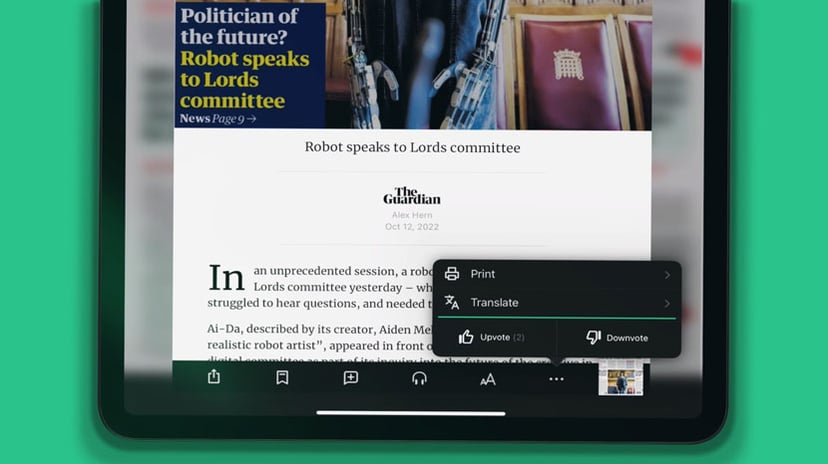 In the app, open your desired publication.

Click on the title you want to read in Text View. Tap on the three dots and select Translate.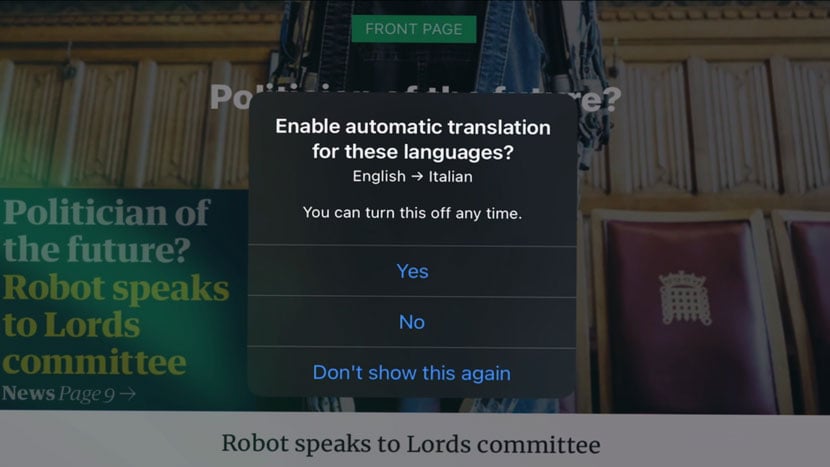 If the user selects "Yes", all other articles in the publication will be auto-translated from the original language to the selected language.

Other downloaded publications in the same origin (e.g. English) language will be translated to the destination language (e.g. German) automatically.

If the user selects "No", only the individual article is translated. The other articles in the publication will remain in the original language.

If the user selects "Don't show this again", it will turn off the "Prompt to save languages" and will not prompt the user to turn on auto-translation when individual articles are translated in the future.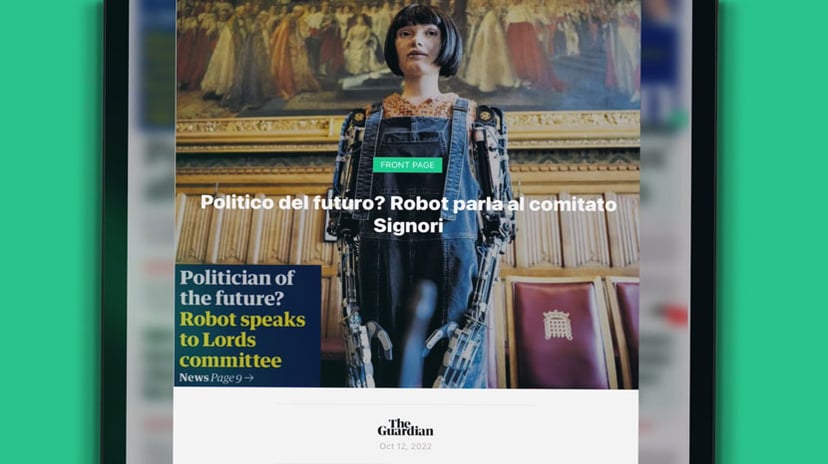 How to Manage Language Preferences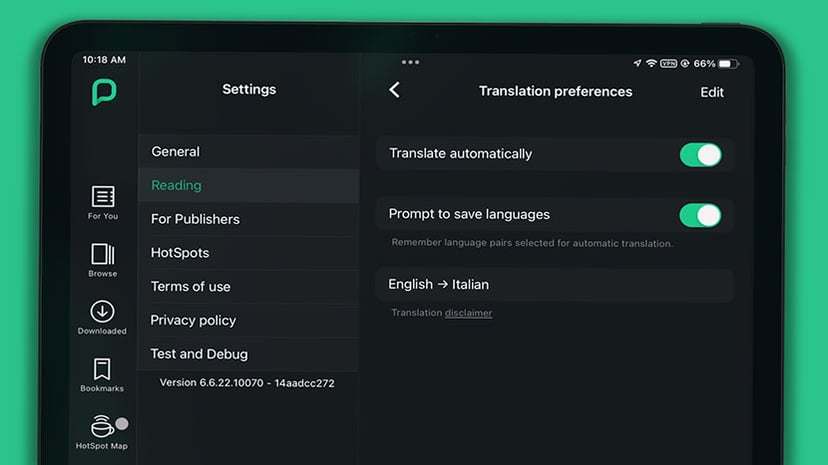 Tap the More button on the bottom right corner of the app and select Settings.
From the menu, select Reading and then go to Translation Preferences. Your saved language pairings will be stored, and can also be deleted here.
You can turn automatic translations on or off for full publications as well as the prompt to save a language pair.
Up to three language pairings can be set.
If more than three language pairings are requested, the user will be prompted to delete a saved language pair. Tap on Edit in Translation Preferences to do so.
* This feature is currently available on paid plans in select countries on iOS and Android.