More and more, consumers are getting used to seamless experiences from the brands they choose. Whether it's purchasing a garment in a store, streaming a movie on their laptop or booking a table at a restaurant, they want their interactions to be quick, efficient and intuitive.
The hospitality industry isn't exempt here. If they want to meet and exceed customer expectations, hotels need to be well-equipped to deliver excellent experiences. In practice, this means adopting the right hotel software to empower internal teams to perform more efficiently, and to create delightful digital experiences for guests that match the in-person experiences hotels already offer.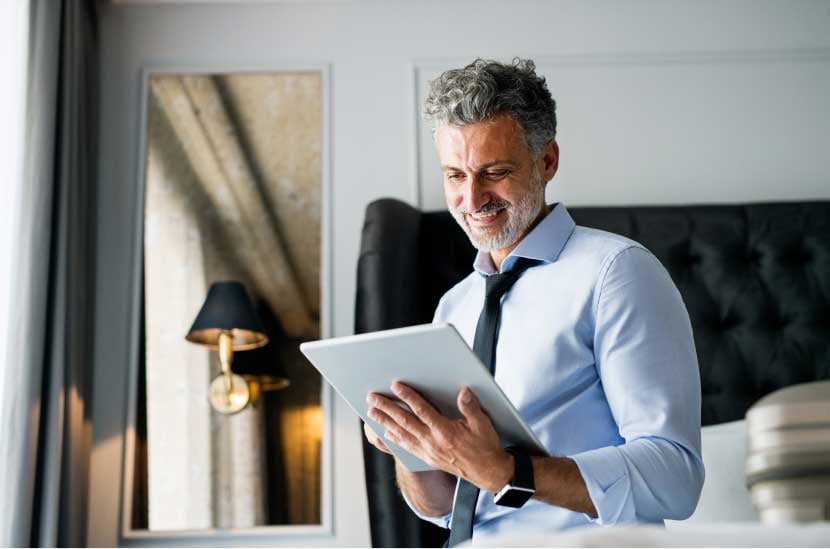 Recently, we talked about what it means to create a smart hotel and build innovation into the way you do things. Today, we're giving you the tools to pick the right software for your hotel's tech stack, so you can set your business up for success.
See also:
The hotel software that should be a part of your tech stack
The list of technology solutions available to hotels may seem long — hotel accounting software, hotel booking software, hotel reservation software and more — but that doesn't mean you can't narrow it down. To help, here are five tech categories that hotels really shouldn't go without if they want to stay ahead of customer and employee expectations.
Property management system (PMS)
A PMS is a solution that facilitates the booking management and admin tasks of a hotel. From housekeeping to reservation management and electronic payments, everything flows through the PMS. Beyond automating previously manual tasks, a PMS solution also holds a lot of data that can help you make informed decisions down the line.
Things to look out for when shopping for a PMS include what automation capabilities it has and what its user dashboard looks like.
Staff collaboration technology
Regardless of the size of your hotel, keeping your employees organized and on track is a challenge. Today, staff collaboration software automates a lot of the manual, time-consuming tasks associated with managing your employees, like setting schedules and communicating across the team. It drives consistency, ensures transparency and helps your team get on the same page. This, in turn, improves the overall guest experience as well.
As you're choosing a staff collaboration platform, look for features such as intelligent routing of guest requests, automated scheduling capabilities and comprehensive reports that show performance and productivity levels.
Concierge software
Even as you build more of a digital presence, in-person experiences can make or break how your guests feel about your hotel. The right technology can make having a concierge a more cost-efficient line item on your budget by providing cross-channel communication capabilities, integration with your PMS and an extensive knowledge base of things to do in the area and more. Keep your eyes open for these features as you choose the right tool for your hotel.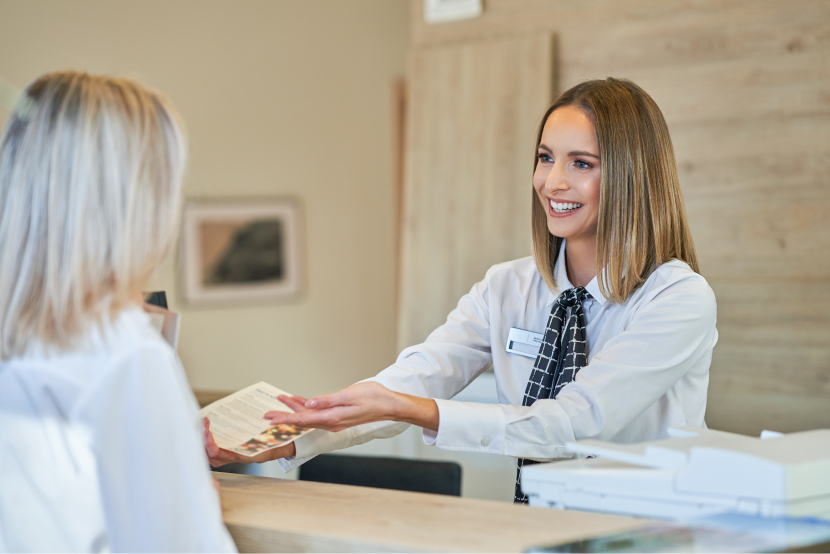 Guest feedback software
Hearing from your guests is a great way to learn about what they really enjoy about your hotel — and what you could be doing differently. The thing is, they're unlikely to share that feedback if it's not easy for them to do so. With guest feedback software integrated into your mobile app or website, you can access real-time insights and get ahead of a bad review. Features to look out for include the ability to see how often a guest has given feedback, a pleasant user interface for guests and the ability to customize your questions as needed.
Marketing automation platforms
While facilitating great guest experiences is a massive part of your role, you also need to do the work of getting guests into your hotel in the first place. Automating parts of your marketing efforts can reduce the time investment that goes into attracting your guests and allow you to spend more time ensuring they have a great stay.
Look out for marketing automation platforms that streamline your processes, integrate with your customer relationship management (CRM) software and make life easier for both your sales and marketing teams.
5 traits you need in your hotel software
While each type of hotel software will have its own set of considerations as you evaluate one against another, here are five things you should look out for regardless of the category.
1. Cost
You'll want a tool or platform that fits into your budget, but this has to be a long-term consideration. Talk to the provider about the return on investment other customers have received from their tool, and map that out to figure out what savings you might see in the future.
2. Customization
Just like your guests are looking for tailored solutions, you also need platforms that are adjustable enough to meet your specific needs. Whether you need a booking system that lets people choose their meal preferences as they check in, or custom newsletter settings, the technology you choose should be able to meet those needs without an added burden.
3. User experience
The digital tools and platforms you adopt should be easy for your employees to learn and use. The bonus here is if the provider has a strong customer support or customer success function that can help your team optimize how they use the platform and become even more efficient.

4. Integration capabilities
You want tools that can easily share information with the systems you already have. If you have to enter data in multiple places or add steps into your processes to work around a tool, then it's not doing its job.
5. Scalability
Are you planning on growing your operations as a hotel owner? Then you'll need hotel software that can easily scale with you. Here, you can consider software-as-a-service (SaaS) models that expand and contract as you need them and allow you to pay for what you need — no more, no less.
Some other things to consider
In addition to those capabilities, you'll also want to think about whether it makes more sense for you to have one tool that does multiple things versus multiple best-in-class solutions that integrate. There are two ways to look at this. On the one hand, a centralized platform with multiple functionalities will mean that you only have to train your staff on one platform and you won't risk losing information as it's transferred from one place to another.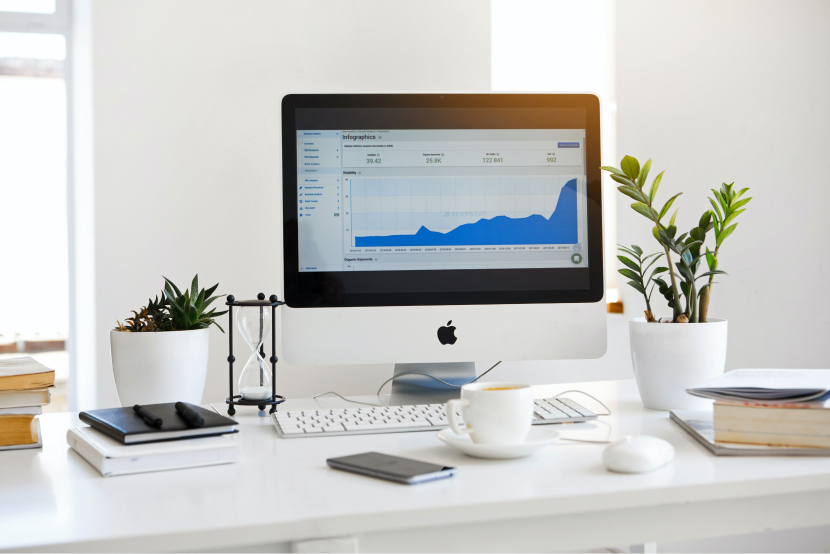 On the other hand, best-of-breed solutions have been developed with specific functionalities in mind, meaning that they're likely more refined than what's offered in a one-stop shop. That said, subscribing to multiple platforms will be a more expensive approach. The decision should ultimately come down to the maturity of your team, the money you have available to spend and what your vision is for evolving as a digitally enabled hotel.
Choosing the right combination of digital solutions can feel like a challenge, we know. But like with any investment in your business, once you get it right, it'll pay off in spades.
PressReader has become a key component of hotel tech stacks around the world. Learn more about how we're partnering with members of the hospitality industry.