Finding accessible travel options isn't always easy. In fact, it's not easy at all. Many hospitality companies are still lagging when it comes to offering fully accessible services that cover a variety of needs — and if they are accessible, they don't share that information in a way that's easy to find. Fortunately, things are changing.
The need for accessible travel experiences is more critical than ever. We have an aging Baby Boomer population, and older individuals are known to be the largest group of people that live with a disability. To help hotels reach these travelers and provide them with the tools and assistance they need to have a fantastic trip, there are a number of organizations that are coming on the scene to do just that.
In this post, we're looking at five companies that are partnering with the hospitality sector to provide better experiences to their disabled guests. By capitalizing on these offerings and restructuring their guest experiences, hotels can do their part to provide universal access to tourism and travel. Take a look.
See also:
Mobility Mojo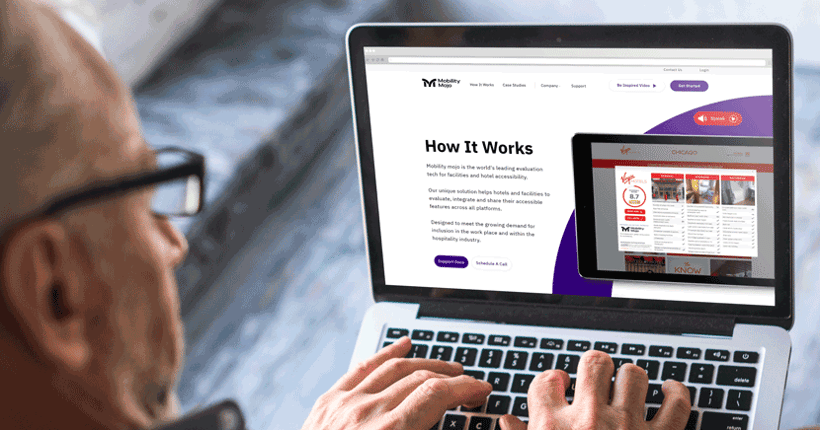 The Mobility Mojo platform was designed to make accessibility simple for hotels, empowering them to welcome everyone to their facilities. The evaluation technology helps hotel leaders identify and assess their accessible features, and share that information across internal and guest-facing systems.
With the vetting tool, you can capture all of your in-room accessibility details such as door width, step-free access into a room or guardrails in a bathroom. The technology then integrates with your website system, and makes that information available to potential guests. The Mobility Mojo team also offers supplementary features such as a personalized hotel report and independent expert accreditation.
Used by global names like Virgin Hotels and Radisson Blu, the platform is a smart choice for any hotel that wants to make their spaces more appealing to the 15% of the population that has some form of disability.
eSSENTIAL Accessibility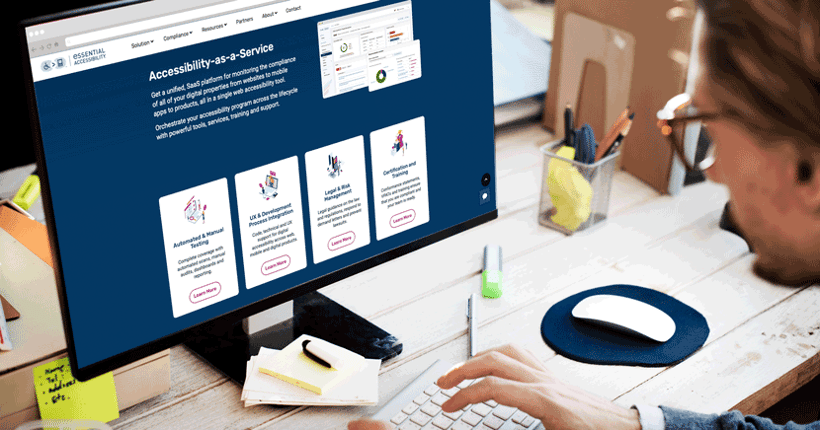 Your website is one of the first ways that a guest interacts with your brand. If it's not accessible, then you're going to lose the potential customers that can't interact with your site. eSSENTIAL Accessibility has created an accessibility-as-a-service platform that monitors the compliance of your digital properties — from website to mobile apps and other digital products. It checks your brand assets against major standards including the Web Content Accessibility Guidelines and the Americans with Disabilities Act.
In addition to the platform, the company offers a blend of automated and manual testing, user experience support, legal management, and certification capabilities. With this support, you can minimize the barriers people experience when trying to learn about your brand and book their stay.
Motionspot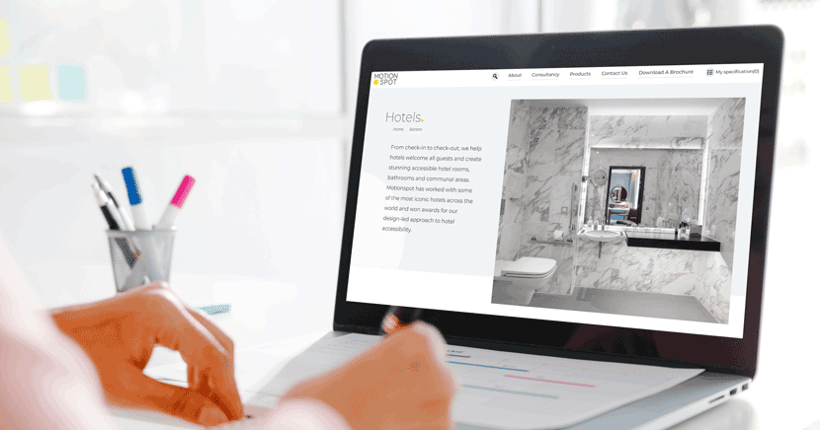 For hotels that are creating new spaces or revisiting old ones, Motionspot is an accessible design firm that works with its clients developing inclusive experiences. Offering both consultancy services and innovative products, the group is dedicated to making hotel rooms, bathrooms, and communal areas that are fully accessible for guests. Their product collection includes luxurious takes on grab rails, shower seats, baseless sinks, and so much more. Who says an accessible room can't be chic?
Scandic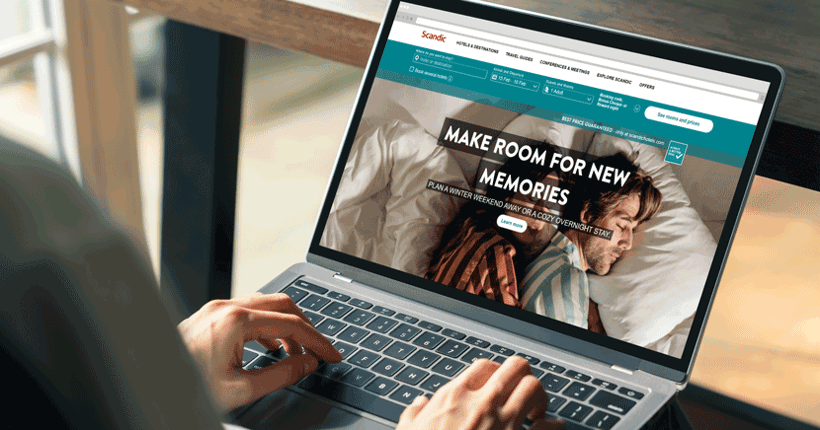 The Scandic Hotels Group offers a great example to follow for other properties. In 2003, the Nordic hotel group appointed an Accessibility Director that has led the charge in implementing a comprehensive training program for its staff. To date, over 15,000 employees have been trained on providing accessible guest experiences at every touchpoint — whether they work in reception, housekeeping or a restaurant.
The hotel chain hosts useful learning resources on their website that are a great starting point for hospitality leaders looking to incorporate accessible practices. This includes tips on how to serve food to guests that are blind, how to make buffets accessible to wheelchair users, and how to prepare an accessible or allergy-friendly room. It also offers recommendations on accessibility-oriented products like a vibrating alarm clock for guests that have hearing impairments.
PressReader Accessibility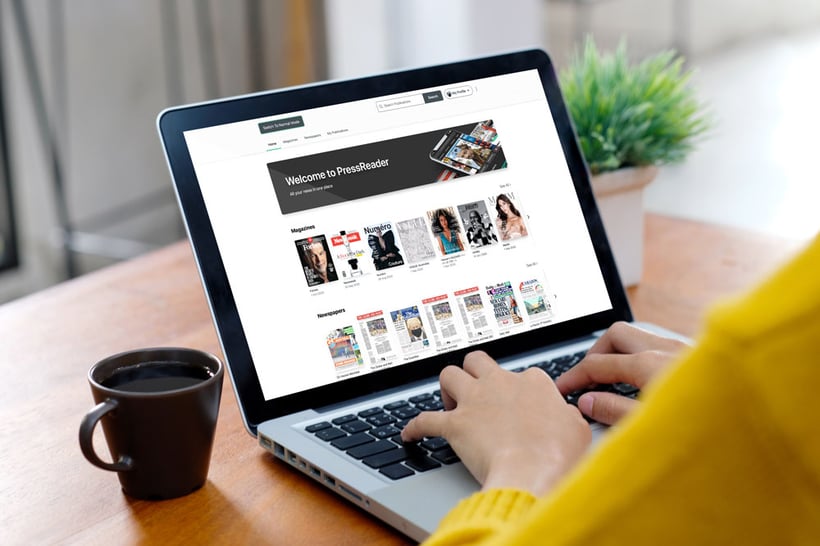 To offer a truly accessible experience, hotels need to also look critically at their digital partners. Are your current partners committed to meeting your disabled guests where they are? This should be a defining criteria as you design your guest and employee experiences.
With PressReader Accessibility, we're helping our hospitality partners offer our vast collection of publications in a way that's truly accessible. Our WCAG 2.1-compliant technology is equipped with keyboard navigation, enhanced fonts, audio and color contrast. It also integrates seamlessly with popular screen readers, making it easier for visually impaired readers to access the magazines and newspapers of their choice while they're connected to your network. This way, your guests can keep up to date — without any barriers.
To a more accessible future
There's always more we can do to be more accessible. For hotels that are doing the work of making their guest and employee experiences more accessible, these are just some of the partners you can consider working with. In the meantime, we'll be keeping an eye out for more tools and innovations that are helping hotels become accessible tourism destinations.
Looking to improve your hotel's accessibility? Learn more about PressReader Accessibility and the story behind our application.