Around the world, libraries do the vital work of making sure everyone has access to knowledge and information — and this work takes many forms. From hosting massive databases of print and digital resources to offering spaces for classes, seminars and workshops, libraries are community hubs with learning at the center.
Many libraries take this a step further and focus on removing barriers for anyone that might have difficulty reading in order to make content truly accessible for everyone. Whether it's improving access to physical spaces or choosing the right tools for digital accessibility, these initiatives are vital — but so often overlooked. The South African Library for the Blind (SALB) is one institution that's leading the charge.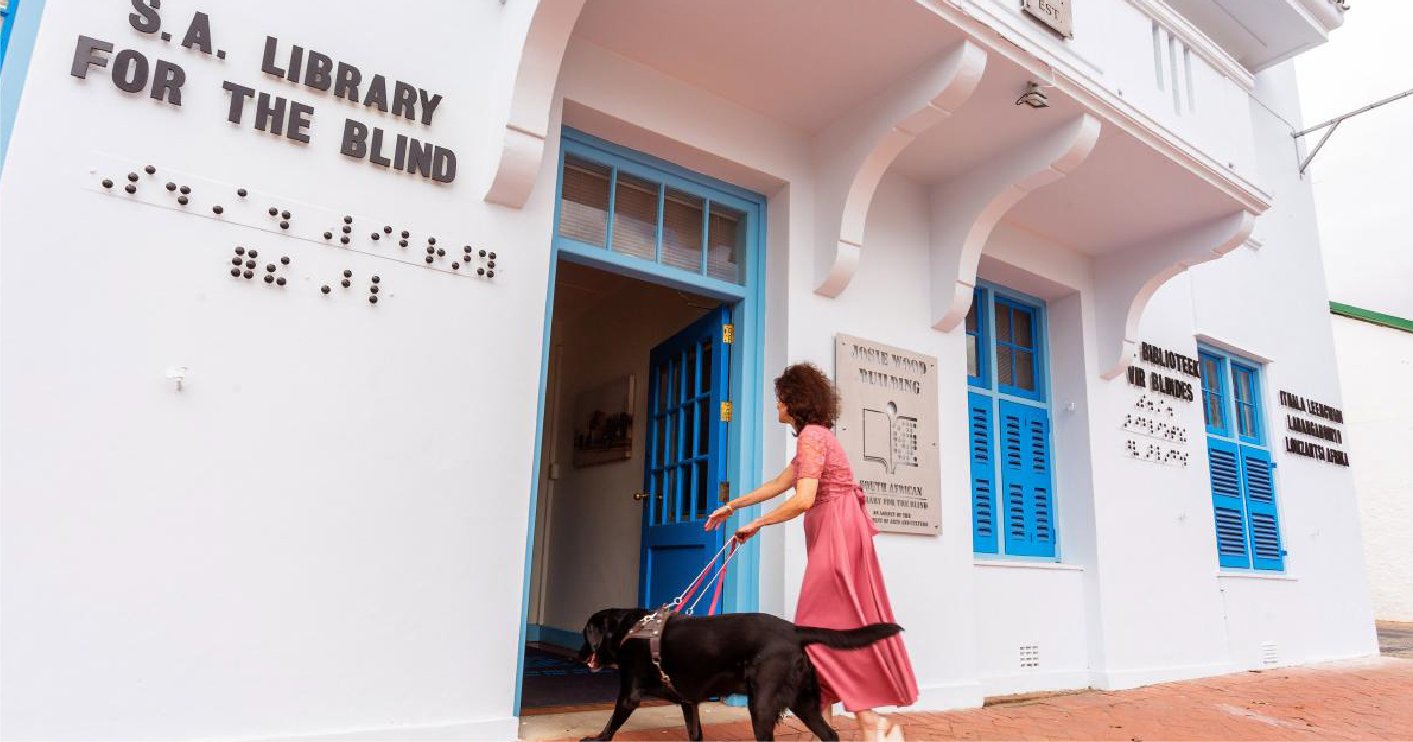 South African Library for the Blind/Vuk'uzenzele
See also:
For over 100 years, SALB has supported blind and partially sighted readers by creating and sharing a collection of accessible content. Today, it produces and distributes materials in braille, audio or digital formats directly to its patrons, at no cost. The library has a collection of over 24,000 titles that patrons can access through different online catalogs, from anywhere in the country.
SALB understands that each patron has different needs and equips each registered member with their own reader so that they can access resources in the format that makes the most sense to them. As the only library of its kind on the African continent, SALB sets the standard for best practices when it comes to delivering accessible reading material.
Expanding the catalog of accessible digital content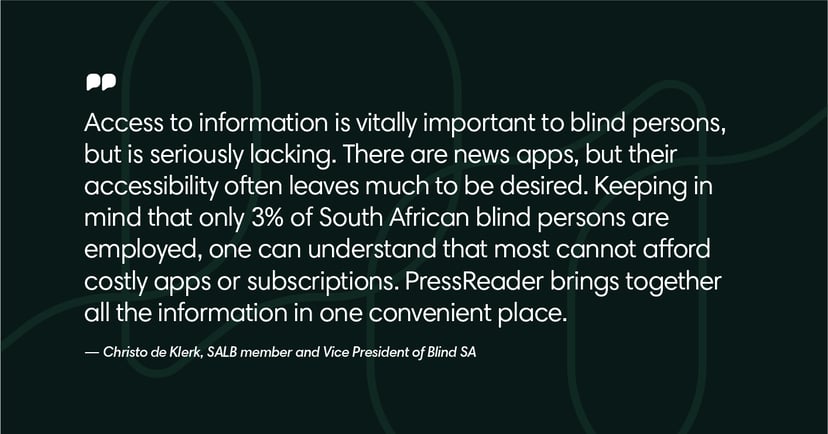 Despite being a century-old institution, SALB is always evolving to better meet the needs of its patrons. Beyond adopting modern digital solutions, the library is also opening mini-library locations in public libraries across South Africa in partnership with the Department of Sport, Arts and Culture and provincial library services in all nine provinces, making sure that no reader is left behind.
As part of their most recent growth initiatives, SALB was looking for a digital newsstand that could give readers access to the latest newspaper and magazine content in real time. While they already had a process for producing audio versions of local magazines, the turnaround time was slow and it kept patrons from having access to new content as it was published. They needed a technology that could help get digital newspaper and magazine content to their patrons faster. That's where PressReader came in.
To start, we onboarded SALB with the PressReader Audio feature, which automatically narrates written content — but that only solved part of the issue. The library wanted a product that could integrate with various reading devices, so that all accessibility needs were met. We took this feedback to heart as we built PressReader Accessibility; and when the time came to test our new version of the platform, we knew SALB was a perfect candidate to help us.
A necessary focus on accessibility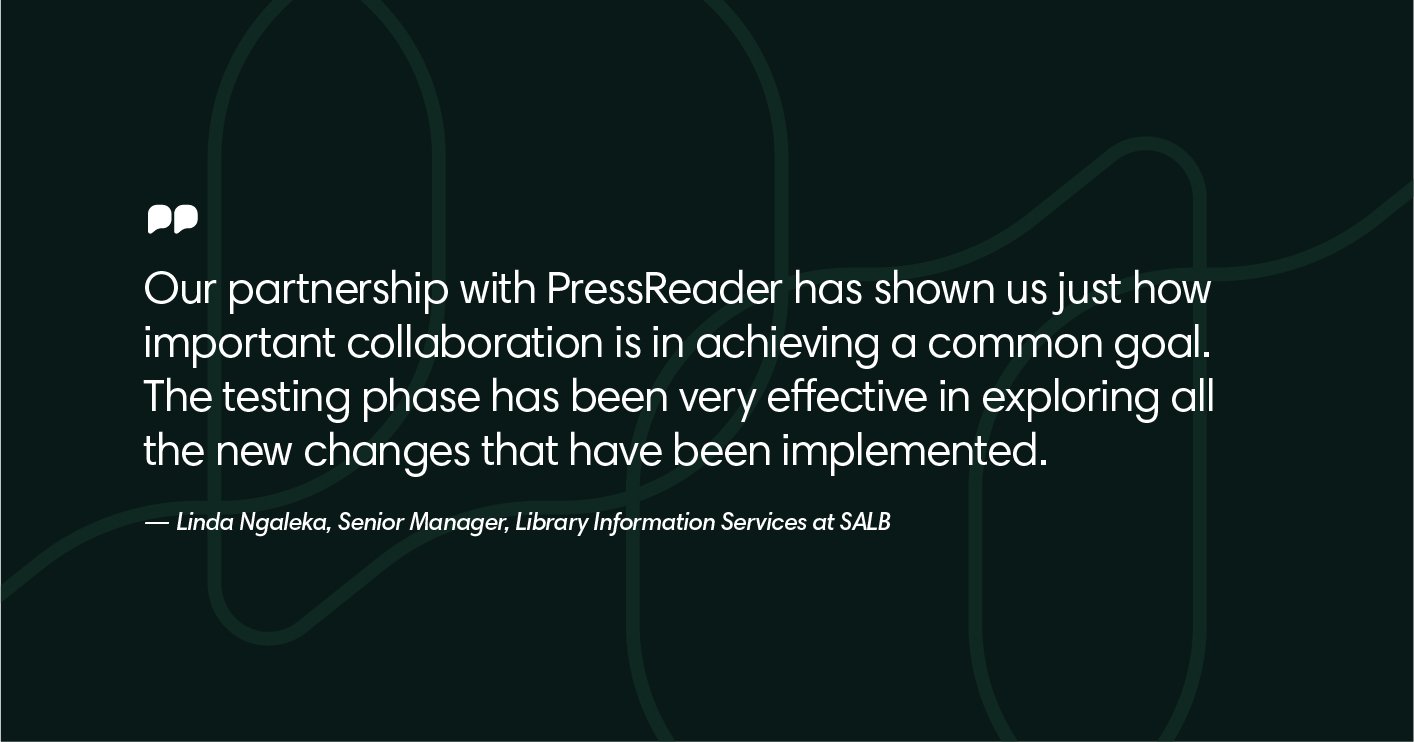 At PressReader, we knew that in order to deliver fully accessible features, we needed specific feedback from the people who would be using them. To help us do just that, SALB became a true partner in the development of PressReader Accessibility, asking members such as Christo de Klerk, an SALB member, to participate in beta testing for both the application and website features. With our customers' help, we've created an accessibility solution that meets various standards, including level AA of the W3C Web Content Accessibility Guidelines (WCAG 2.1) and the Voluntary Product Accessibility Template (VPAT).
Now, as we continue to refine our mobile and web-based accessibility platforms, SALB patrons have real-time access to current content, something that they didn't have before. This momentum has made it easier for the library to look to the future and plan what else it can do for its members.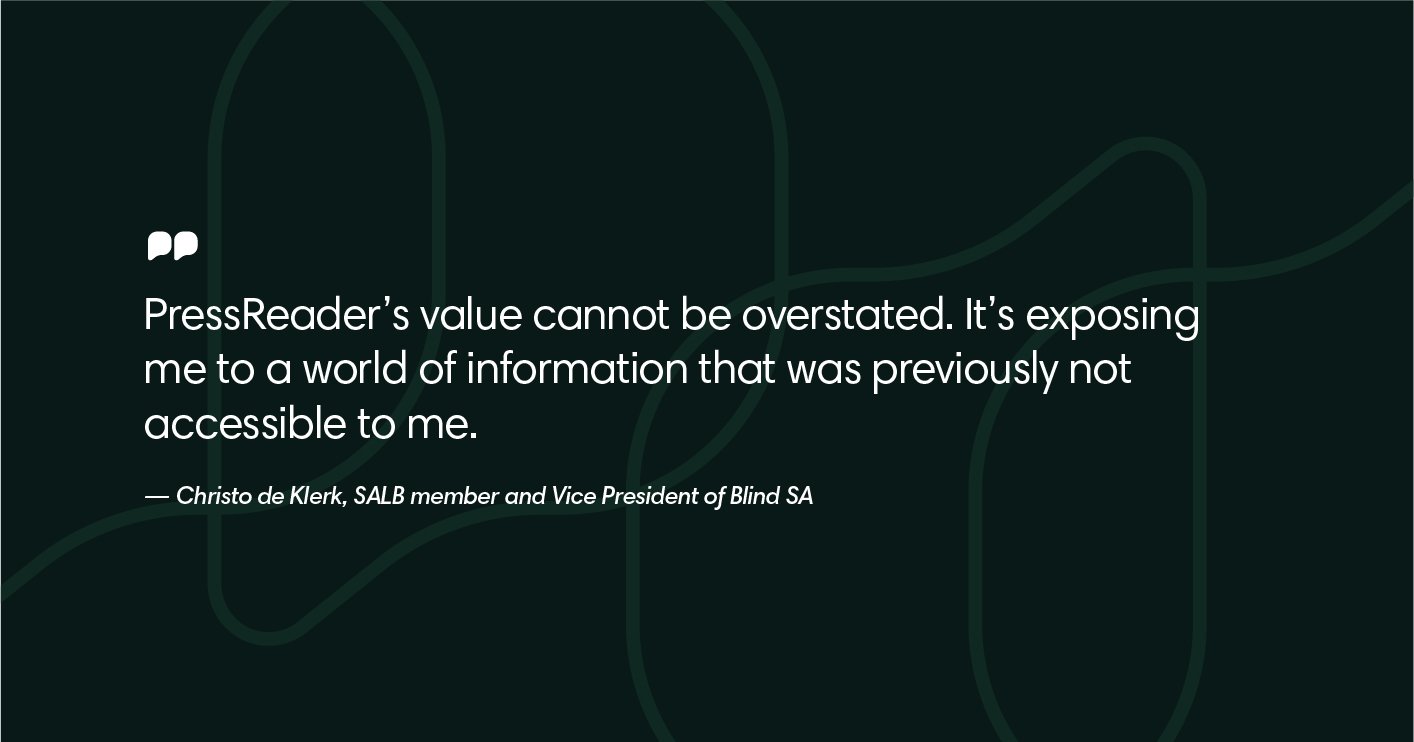 Our partnership with SALB is immensely valuable to PressReader — and it goes beyond the work we're doing for its members. Together, we're thinking through how else PressReader can support associations that are focused on providing resources to blind and partially sighted readers across Africa and around the world. We're excited for the road ahead.
At PressReader, we're always thinking about what libraries will look like in the future as they work to meet a vastly diverse set of needs. Download The Future of Libraries and see what we've uncovered. And if you'd like to chat about how PressReader can help with your accessibility initiatives, get in touch.