"The mind is never satisfied with the objects immediately before it but is always breaking away from the present moment, and losing itself in schemes of future felicity... The natural flights of the human mind are not from pleasure to pleasure, but from hope to hope."
Samuel Johnson
Renowned 18th-century English author
I find this quote both uplifting and unsettling at the same time. Not being satisfied with the status quo motivates us to continually improve, and that's a good thing. But if that dissatisfaction manifests itself in manic moves towards the next new shiny thing, then we risk finding ourselves in a perpetual state of wishful thinking.
This reminds me of businesses' relationship to social media — big shiny stages where billions of people congregate to discover, consume, share and discuss "stuff".
See also:
Social media should not be a megaphone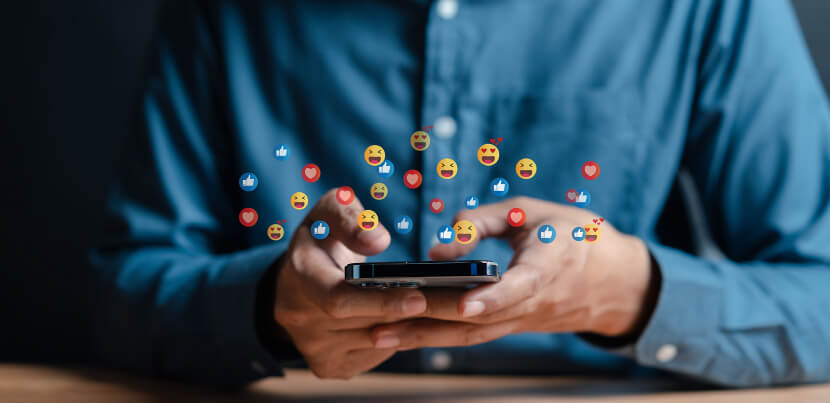 Facebook, YouTube, Twitter, Snapchat, Instagram, and TikTok have become addictive, not only to consumers but also to every brand on the planet that is chasing the proverbial long tail to grow scale. Many hotels and other hospitality industry businesses are citizens of that madding crowd.
With three billion people online, it's tempting to try and reach them all with content, especially when the cost of distribution is next to nothing. But spewing out tweets and posts like water through a fire hose isn't engagement; it's spam.
Is it a lack of empathy that keeps so many behind a digital drape that smacks of "I post — you read. I don't care what you think"?
I don't know the answer to that, but what I do know is that attempting to grow guest loyalty and revenues in the hospitality industry using social media as a megaphone is just a pipe dream.
So what does it mean to care?
Let me share with you a few lessons from someone who epitomizes a people-first mentality — self-made billionaire, international entrepreneur and founder of the Virgin Group, Sir Richard Branson — a man who truly cares.
Lesson 1: Be empathetic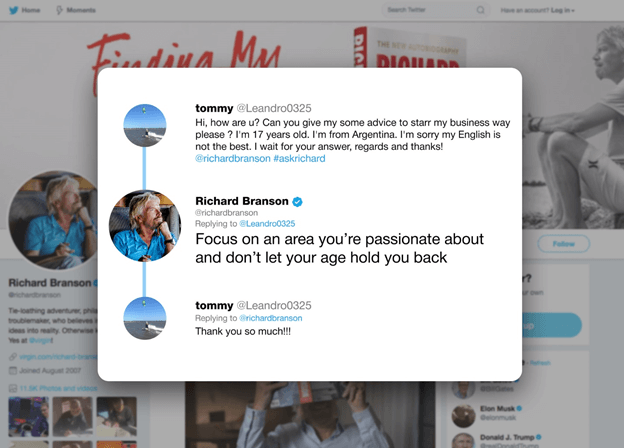 On March 29, 2018, a 17-year-old boy from Argentina reached out on Twitter to Branson, asking for advice. The kid didn't even have a profile picture (he does now) and only 23 followers.
The majority of people would have probably ignored him (or worse, blocked him), but not Branson. He replied (Yes, he writes his own social media posts) with some very succinct, but thoughtful advice for the young man. It's not the first time Sir Richard has replied to strangers. Why does he do that? In this case, it could be that the young Argentinian reminded him what it was like to be 17. He felt empathy.
At that age, Branson, who had dyslexia and was struggling with academics, had already dropped out of school. But his age and failure to graduate didn't hold him back.
To appease his father, who wanted him to complete his education, Branson made his first big deal. He promised his dad that he would sell US$8,000 worth of advertising, just the right amount needed to launch a magazine he felt young people needed — The Student. If he missed his goal, he would return to school; if he made it, he would be free to launch his first real business. And the rest, as they say, is history.
Lesson 2: Put your employees first, customers second and shareholders third
Most hospitality business executives would probably think this is counter-intuitive. Doesn't serving the needs of customers and shareholders always come first? Virgin Inc. and Southwest Airlines would beg to differ.
Virgin
In this video interview with Inc., it becomes pretty clear why Branson's priorities across the Virgin brand of companies make dollars and sense.
"My philosophy has always been, if you can put staff first, your customer second and shareholders third, effectively, in the end, the shareholders do well, the customers do better, and you yourself are happy."
And to those who feel they must put investors first, all in the name of increasing shareholder value, you might want to rethink your strategy.
Southwest Airlines
Every year since 1994, Forbes releases the Top 500 Companies to Work For based on employee feedback. Year after year, Southwest Airlines ranks among the very best across all industries. It has never laid off an employee or cut their salary, and it empowers its employees to break the rules in order to deliver remarkable service and keep its passengers happy.
The airline is also consistently in the Top 3 on the American Customer Satisfaction Index. When it comes to a customer experience that exceeds expectations, Southwest has a bit of a cult following, despite the fact that there are no preassigned seats, no meals and no TVs on board.
Customers enjoy flight attendants rapping or singing out safety features, dancing in the aisles, and welcoming passengers in their irreverent Southwest way. The viewership of some of these antics is huge. Flight attendant Marty Cobb not only received 25 million views on YouTube for just one of her onboard announcements, she was also invited to be on the Ellen DeGeneres Show to talk about it.
Lesson 3: Embrace a people-first mission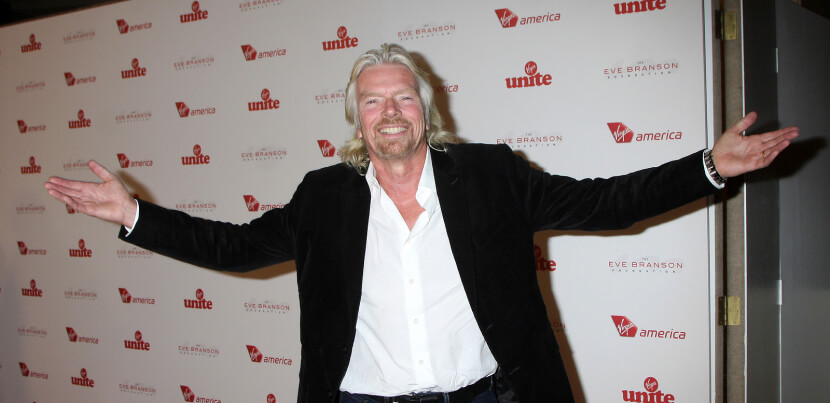 Even as a teenager, Branson didn't focus on making money with his first business venture. He focused on creating something better than the "stale publications and school magazines of the day". He wanted to give youth a voice in the face of outdated education models and the wars during the 1960s and 1970s.
Since then, his primary motivation when starting a new business hasn't been to make more money; it has been constantly seeking ways to improve the lives of people.
From my very first day as an entrepreneur, I've felt the only mission worth pursuing in business is to make people's lives better. There's no point in starting a business unless you're going to make a dramatic difference to other people's lives.
Back in 2005, I experienced this people-first mission firsthand.
At that time, almost every hospitality business charged hotel guests for internet access. The Radisson was allegedly an exception. According to the hotel chain website, internet access was free to all guests at all properties. I wanted it!
I started checking out Radisson and discovered a hotel in London that fit my budget. I called to verify that internet access was indeed free, and was told that it was. I immediately booked a room.
Upon arrival, I asked the person at the front desk how I could connect to it. He apologized and told me that it was still being installed and had been for about three weeks. I explained that I had just called the week before to request information and was assured the internet was available to hotel guests. I then explained that I specifically booked this hotel because I would be in London for a week on business, and the internet was essential for my work.
Remarkable service results in return business
Now, management at lot of hotels would have shrugged and apologized, and that would be the end of it, but not the Radisson. They told me they would make it right and offered me a coffee in the restaurant while I waited for them to resolve my problem.
A half-hour later, I was being taxied over to a much more expensive "sister" property and ushered into my new upgraded room.
There I found a bottle of wine and a letter of apology from the management. The cab and upgrade (with free internet) were also taken care of by the hotel. In the hospitality industry, remarkable service instills trust; this is how you earn repeat business.
As a result of that experience, I've been staying at Radisson hotels ever since and have become an ambassador of the brand within my circle of friends and colleagues.
In the hospitality industry, guest loyalty doesn't require perfect service; it requires a basic level of empathy and the willingness by hotel staff to be creative in solving a guest's problem.
Lesson 4: Give trust and get trust in return
In 1995, at the young age of 24, a man by the name of Alexis Dormandy joined Virgin and worked directly with Branson. Within four years, Dormandy was running a good part of the business, launching Virgin Mobile and overseeing all of Virgin's new businesses.
When asked what it was like working with the head of Virgin, Dormandy replied:
I absolutely loved it, without reservation. The whole business is run on trust…I don't think there was a single decision I made that Richard ever second-guessed me on…The customer is focused on with a level of detail you wouldn't believe. [Richard] cared about the customer experience.

Lesson 5: Differentiate; create something unique
Branson has launched hundreds of companies, but not all have been successful. Perhaps the highest-profile failure was Virgin Cola. Despite what consumer studies told him (that his soft drink tasted better than Coke and Pepsi), the brand was not differentiated enough, and the big brands could, and did, force it off the shelves of supermarkets.
Branson was disappointed but understood his mistake:
The problem was that, you know, we didn't have something completely unique. We had a great brand. But Coke had a great brand. The taste of the Cola was maybe marginally better. But it was neither here nor there. So since then, what I learned from that was only to go into businesses where we were palpably better than all the competition.
But that failure didn't dissuade the serial entrepreneur from trying again and again. With the 400 companies he's built, he's won far more battles than he's lost because he learns from his mistakes, stays true to his convictions to build better experiences for people, and moves on.
Lesson 6: Take risks, but be pragmatic if they don't work out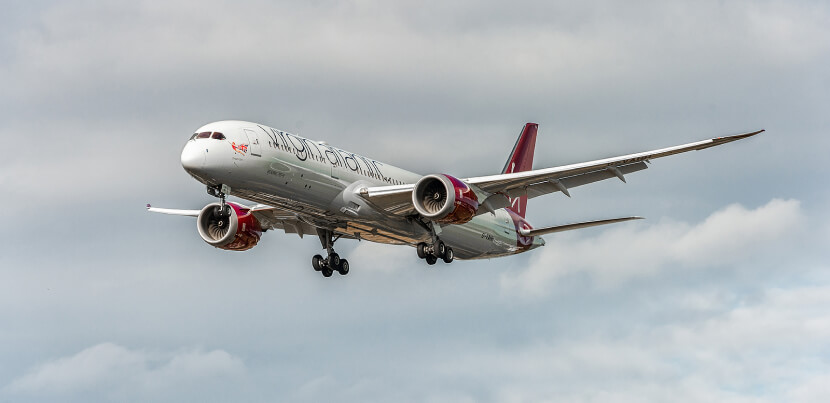 In 1984, when Branson was fed up with the poor airline experiences he'd encountered in his travels, he decided to build his own airline, Virgin Atlantic. People, especially his directors, thought he was nuts. His success shows the naysayers were wrong. By focusing on providing a much better customer-service experience, Branson created a thriving airline business that is still winning awards today, while many original rivals have fallen away.
In 2007 he decided to try the same thing in the US. When Virgin America was launched, it was met with great fanfare, and for seven years, it continued to win Best US Airline from Condé Nast Traveler Readers' Choice year after year.
Entering the US market was a huge risk. Because Branson was not a citizen, the US Department of Transportation forced him to take some of his shares as non-voting shares, basically tying his hands when Alaska Airlines proposed a merger.
Branson was disappointed, but remained pragmatic:
Consolidation is a trend that sadly cannot be stopped…I would be lying if I didn't admit sadness that our wonderful airline is merging with another.
The best service assures guests you care
Now, Alaska has a very loyal passenger base of regular customers with simple, fairly low expectations. Virgin, on the other hand, entered the US aviation market and disrupted it by creating an entirely new value proposition. The carrier chose San Francisco as its hub to build on the millennial, techy trends of the city.
They were one of the first to bring WiFi onboard, and when you walked onto the aircraft, the cabin was pitch black with purple mood lighting. The seats were white leather, and the cabin dividers were a very cool and classy see-through plastic. Menu items such as food and drinks could be ordered on the entertainment system.
And even though Alaska had issues marrying the hard product with the culture of two companies, the people-first culture of Virgin did not fade with its new owners.
To better integrate with its diverse passengers, Alaska spent a lot of time re-evaluating its product offerings by engaging with Virgin flyers. And while it didn't completely overhaul the Alaska brand and experience, the airline became much edgier with a spruced-up livery, refurbished lounges with craft beer, and a Bring Your Own Bottle On Board program.
Its investment in a new product showed its Virgin customers that it cared about them and their expectations of what combined carrier should be.
As of 2023, Alaska has retained its No. 1 ACSI ranking.
Every new journey starts with one small step
Sir Richard Branson is one of the most admired entrepreneurs of this century. His zest for life, "Screw it, let's do it" attitude, and openness to admitting mistakes (and learning from them) has won him the hearts of people all over the world.
But to me, the most important factor in his success is his belief that businesses should improve their customers' lives; he actually cares about the everyman.
Branson is an inspiration to a lot of us, but what inspires him? One quote he posted from author Maria Robinson on his blog, spoke to me about where the travel and hospitality industry is today and where it can be tomorrow.
Nobody can go back and start a new beginning, but anyone can start today and make a new ending.
For obvious reasons, the hospitality industry can't (and shouldn't) go back to the 1990s with fixed rack rates, market-controlling agents, and dubious travel brochures — an era when hotel guests only had limited power and choices, and no easy to way find out what other people thought of a resort or hotel.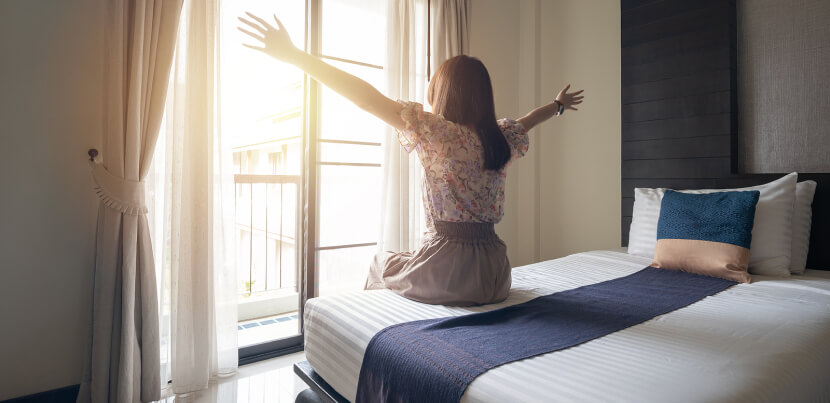 But what they can do is to turn over a new leaf and really start to care about the people who work for them, connect with them or stay with them. Here are six basic principles for quality-oriented service businesses, inspired by Branson:
Be more empathetic — walk in other peoples' shoes

Put your employees first, customers second and shareholders third

Embrace a people-first mission — focus on making guests' lives better; this is a value that remarkable service communicates effectively

Give trust to staff, customers and partners

Differentiate your products, services and customers' experiences

Take risks and be pragmatic with the outcomes
One small step for the hospitality industry
Go online and reach out to one of your followers on social media. Make their day by showing them that you care about what they wrote and let them know that you're interested in hearing more from them. Ask, listen, act and learn. It might surprise you how good it feels to give a gift to people with no strings attached.
What does your hotel do to ensure that guest satisfaction is a top priority? Let us know, and  learn more about how we're partnering with operators in the hospitality industry to help their properties stand out.