The United Nations recognizes May 17 as World Telecommunication and Information Society Day, the purpose of which is to "help raise awareness of the possibilities that the use of the Internet and other information and communication technologies (ICTs) can bring to societies and economies, as well as of ways to bridge the digital divide".
The UN argues that bringing everyone online is no longer enough: "Meaningful connectivity — the possibility to enjoy a safe, satisfying, enriching, productive and affordable online experience — is the new imperative."
In this blog post we will be focusing on the first part of that equation — internet safety — and how librarians can help children stay safe online.
See also:
What are the risks kids face online?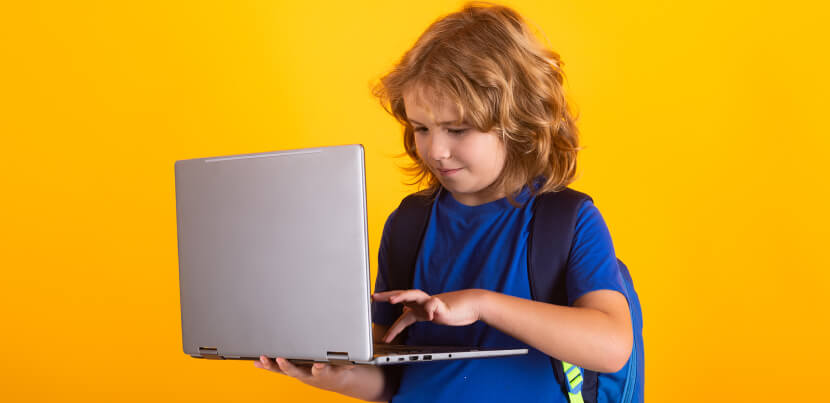 Online safety risks vary depending on the age of the internet user, among other factors, but the World Economic Forum has identified exposure to inappropriate materials — particularly sexual content, violent content, hate speech, self-harm content and suicide content — as one of the main areas of concern.
ProtectKidsOnline.ca, an internet-safety-focused website operated by the Canadian Centre for Child Protection (C3P), offers further guidance, flagging the following online dangers:
Cyberbullying: The website defines cyberbullying as "an extreme form of bullying among youth through technology", noting that it is abusive, targeted, deliberate and repeated online behavior intended to harm another person.

Online luring: Sometimes called "grooming", C3P refers to online luring as "the process through which someone with a sexual interest in children prepares a child for future sexual contact". In Canada, the Criminal Code defines a luring offence as someone using chat, messaging, texting or other means to communicate with a person they believe to be under the age of 18 in order to commit a designated offence against that person.

Self/peer exploitation: Also known more generally as "sexting", this refers to youth creating, sending or sharing sexual images and/or videos with other individuals online or through electronic devices.

Non-consensual distribution of intimate images: This refers to the sharing of "intimate" images or videos of another person without their consent. If such an image or video involves someone under the age of 18, it may be illegal to distribute regardless of whether consent was provided.

Sextortion: According to the US-based National Center for Missing & Exploited Children, "Sextortion is a form of child sexual exploitation where children are threatened or blackmailed, most often with the possibility of sharing with the public nude or sexual images of them, by a person who demands additional sexual content, sexual activity or money from the child."
The dangers of "fake news"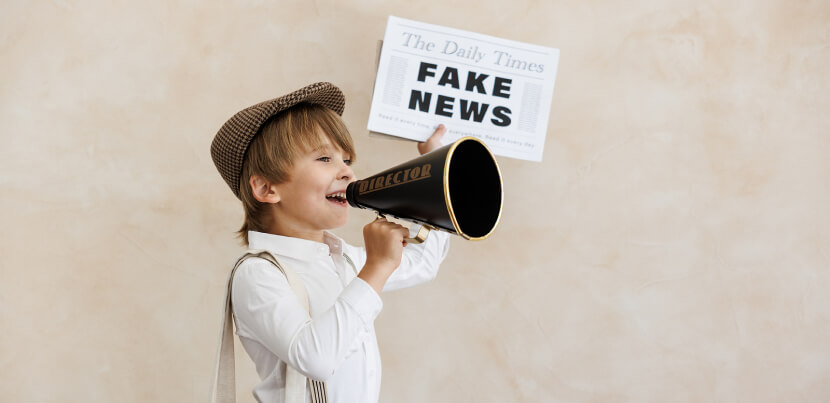 To the above, we can add the risk of exposure to intentionally misleading content, or "fake news". At PressReader, we believe that media literacy and responsible digital citizenship are important aspects of internet safety.
In previous generations, most media-literacy education focused on the messages delivered via such traditional means as newspapers, magazines, radio and television.
While it is still important to teach students the skills they need to exercise good judgment when assessing the information they receive from these sources, we can't overlook the importance of the online world in shaping the beliefs, attitudes and perceptions of children and teens.
The European Commission (which put together a set of guidelines for educators on tackling disinformation and teaching digital literacy) says, "The information that comes into your classrooms and into the homes of your students stems from a large variety of authors and outlets, each with their respective points of view and in some cases, agendas."
Acknowledging that most young people get the vast majority of their information about the world through social networking websites and other online sources, the European Commission's guidelines note that "The changing media and information landscape has created the need for students to better access, manage, understand, integrate, communicate, evaluate, create and disseminate information safely and responsibly using digital technologies."
Creating a safer online world
What can libraries do to help kids protect themselves from cyberbullying, online predators, misinformation and other potential dangers they might find online in chat rooms or on social-media platforms?
To address that question, the International Federation of Library Associations and Institutions (IFLA) launched a survey of public and school librarians on Safer Internet Day in 2021.
(Launched in 2004 by Insafe, a European network of Safer Internet Centres, Safer Internet Day and aims to raise awareness of emerging online safety and security issues and is now observed in approximately 180 countries and territories worldwide.)
Earlier this year, IFLA released its survey results in a report titled "Creating and Maintaining a Safer Online World for Children and Young Adults in Libraries".
Teaching kids to keep themselves safe
Just over half (53%) of respondents reported that their libraries "restrict access to certain content for young people by employing filters" on library computers; most school librarians reported filtering in their schools and some public librarians reported filtering for all users.
Simply filtering out objectionable content is not enough to ensure children's safety, however. Having an internet safety policy in place is important, and education is key.
The IFLA report recommends that schools and libraries provide internet safety lessons that cover a range of relevant topics, including rules for appropriate online behavior, cyberbullying awareness, and how to avoid falling victim to identity theft and fraud.
We cannot rely solely on filtering as a means of protection, but rather must also teach kids how to protect themselves. This can be supported with a greater focus on educating and training young people (and their families) to be savvy about safe internet practices, to develop information literacy skills to differentiate between "authentic" and "fake" information and protect themselves from online predators.
Media literacy at the library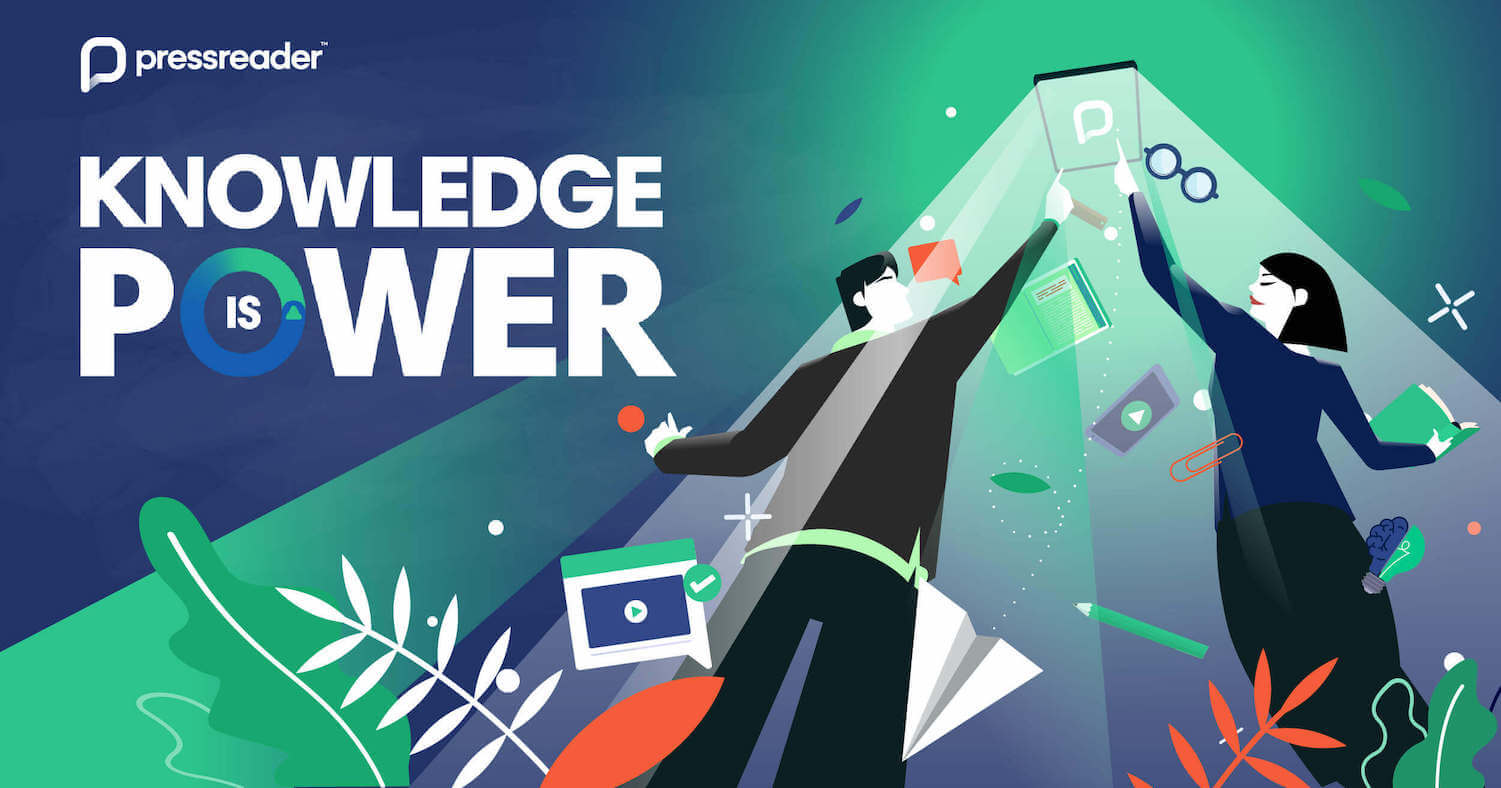 To help the public or school librarian (and parents and teachers, for that matter) get started on teaching kids and young adults how to be more internet-savvy, PressReader has developed a Media Literacy Toolkit. This free resource encourages students to take a critical look at the messages they read, see and hear on a daily basis.
The Toolkit includes a number of interactive activities focused on evaluating news, exploring author bias and spotting fake news.  Overall, it helps to showcase the impact of media literacy in today's online climate.
Information literacy is only one piece of a complex puzzle, but it can be a good first step on the path to safe and responsible digital citizenship.
Further resources
Looking for more free resources or information about internet safety and what libraries and schools can do to teach children and teens how to safeguard themselves? The following organizations are a great place to start.
How is your library helping kids stay safe online? Send us an email and let us know what you're doing to promote internet safety. Plus, learn more about how we support libraries in their various initiatives.