We tend to focus a lot on the hotel guest experience, and for good reason. Making each guest's stay a positive and memorable experience is a priority in the hotel business. Happy guests often become repeat guests.
They also tend to write glowing online reviews — and every positive review bolsters a hospitality operation's brand reputation.
In generations past, a free breakfast or in-room TV might have made for a top-tier hotel guest experience, and might have been enough to ensure customer loyalty and satisfaction. In 2023, however, guest expectations are higher.
See also:
Simple tools can boost customer satisfaction
Today's traveler is looking for a personalized guest experience with all the convenience that the latest technology can offer.
This doesn't mean that hotel operations need to completely rethink their tech stacks or invest in room-service robots in their quest to cultivate loyal customers. Adding just a few simple tools can enhance the guest journey.
Here are a few ways to do just that, starting well before the guest arrives.
1. WhatsApp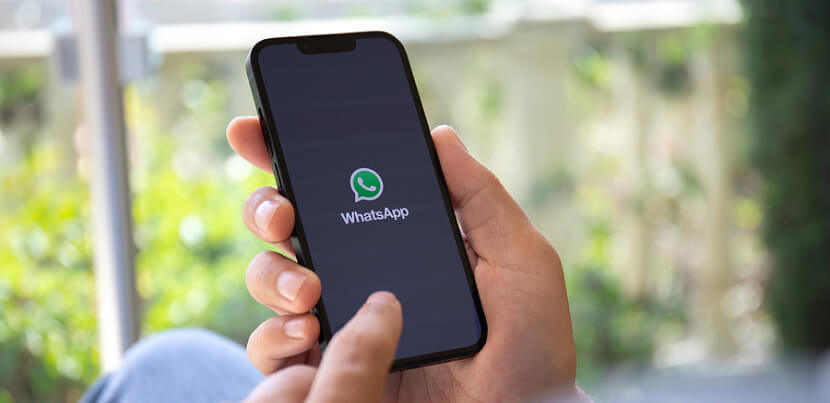 With more than 2.2 billion users, WhatsApp is by far the world's most popular messaging application. Hotels can leverage the WhatsApp Business app or WhatsApp API's chatbot functions to engage with customers in their own language and respond to guest inquiries 24 hours a day, seven days a week.
The chatbot can also assist customers at every stage of the booking process by sharing important info (including room availability, cost per night and discount offers) and enabling potential guests to search for and book rooms directly from the app.
2. Keyless entry/mobile room key
When it surveyed hotel professionals representing more than 18,000 properties worldwide, Hotel Technology found that the rate of adoption for mobile room key systems was very high. In fact, 100% of respondents reported that they had already adopted such technology or planned to do so in 2023.
In other words, if you're a hotel manager or other decision-maker, I probably don't need to sell you on the benefits of keyless entry or mobile room keys.
The evolution of keyless entry
In the 1980s, magstripe cards had largely replaced old-fashioned metal keys, and the early 2000s saw the introduction of Radio Frequency Identification (RFID) keycards that contain a small chip and open a lock by contact.
These card-based entry systems are still in wide use, but the latest tech enables hotel guests to check-in remotely using their own smartphones before they arrive. They then receive a secure encrypted key directly on their smartphone, allowing them to skip the front desk check-in process and go directly to their hotel room upon arrival.
3. ChatGPT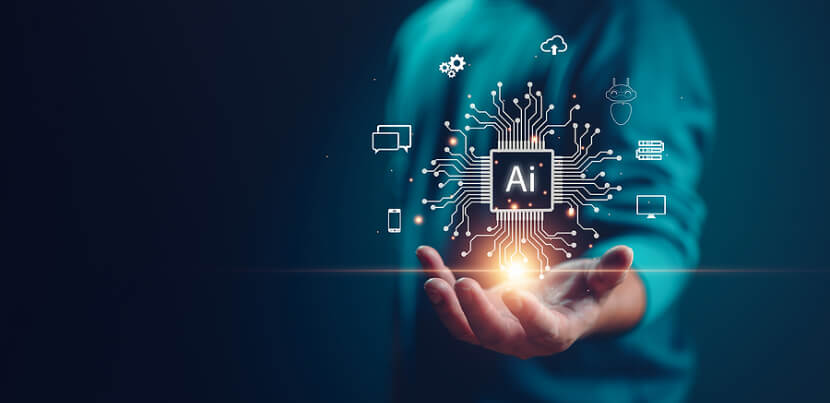 We've already written about the potential of artificial intelligence to be a game-changer in the hospitality industry — and keep your eye on this blog for a more in-depth look at suggestions for using ChatGPT to improve hotel guest satisfaction.
The Israel-based maker of the guest-experience platform Duve recently announced that it will be introducing an AI-powered guest-experience management solution that will leverage OpenAI's ChatGPT-4 capabilities to elevate the hotel experience.
A new level of personalization
DuveAI will use guest profiles from within the platform to, the company promises, "deliver a completely new level of personalization and automation that will transform the industry".
Among other functions, it will allow hoteliers and hosts to rely solely on AI to respond to guest inquiries, and will be able to auto-generate content that is personalized to individual guests' needs and interests based on their profiles.
4. In-room digital assistants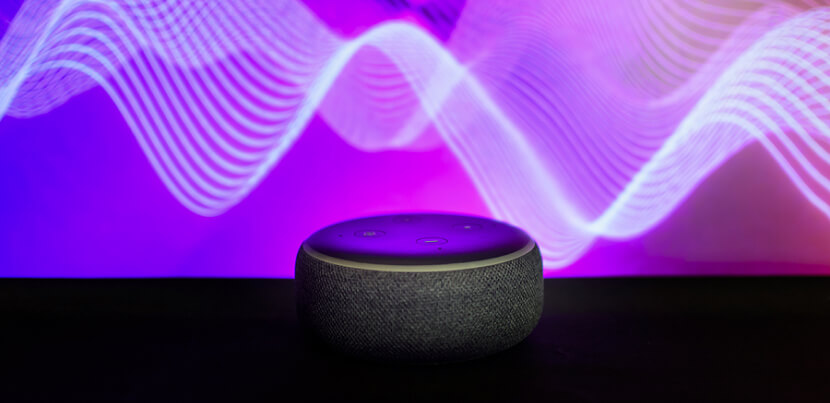 Chances are, you interact with a digital assistant every day. You probably have one in your home, or even in your pocket. You likely don't think twice about saying "Alexa, play music by Taylor Swift" or "Hey, Google, what's the weather forecast for this afternoon?"
Installing a voice-activated assistant like the Amazon Echo or Google Home in your hotel rooms is an easy way to make your guests feel more at home during their hotel stay.
You can program these devices to respond to guest's queries and enable them to contact the front desk, order room service or book spa treatments, for example.
5. PressReader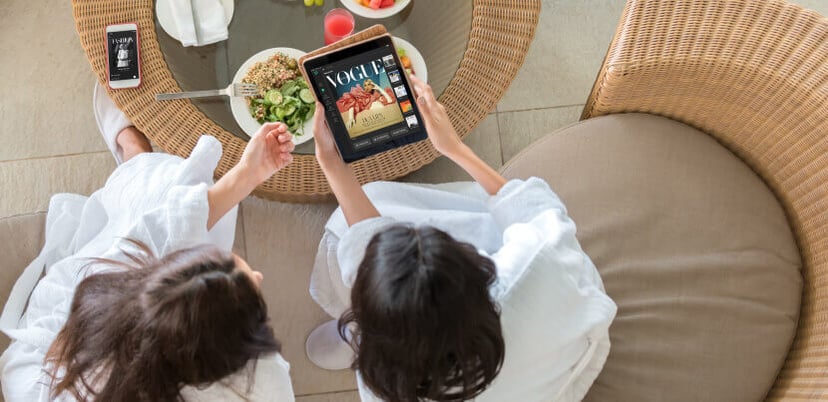 More and more hoteliers are discovering the ways that PressReader can elevate the guest experience. Readers can browse content from more than 7,000 of the world's best newspapers and magazines online or download entire issues using the PressReader app, right on their own mobile devices.
Going digital also means hospitality brands are able to offer more selection for their guests while streamlining their hotel operations.
By providing guests with up-to-date content they love in a paperless format, PressReader can take the work of selecting, purchasing and distributing hard copies of publications off of the plates of employees who already have their hands full with other duties.
Share hotel content with Self-Pub
Using the Self-Pub feature, hotels can digitize and upload their own content to the front page of PressReader to further engage hotel guests with newsletters, offers and more. Boost guest engagement by sharing hotel directories, restaurant and bar menus, and even a list of local attractions.
When guests open PressReader, they'll be greeted by the hotel's latest Self-Pub content, ensuring they see important updates and news before they begin browsing the app's catalog of publications.
They'll value having digitized menus, directories and, of course, newspapers and magazines delivered every day and will appreciate your commitment to reducing your carbon footprint.
(Learn more about how you can build internal efficiencies all while strengthening your customer experience with PressReader Self-Pub.)
Finding the right balance
When it comes to making guests happy, installing the latest tech tools is just one piece of the customer-experience puzzle. The real trick is to find the right balance between digital convenience and retaining the human touch in guest interaction — and to respect guests' individual preferences.
All of your guests expect you to go the extra mile, but for some of them that might mean a hotel stay where they never have to contact the front desk at all.
As Jane Pendlebury, CEO of the UK-based Hospitality Professionals Association (HOSPA) wrote in Geberit's 2023 Hotel Guest Experience Report: "It's important to recognize that not everyone wants to chat and not everybody wants to interact digitally. The same guest might want different things on different days which is why choice is paramount. We see this a lot with the check-in process, whereby hotels offer the opportunity to check in digitally and also via the reception desk.
"It's this level of choice that illustrates the value of technology as it is able to cater for differing needs and preferences, rather than a one size fits all approach."
PressReader has become a key component of tech stacks in smart hotels around the world. Learn more about how we're partnering with members of the hospitality industry.