At the start of this year, we predicted that wellness tourism — also often called wellness travel — would be one of the top trends that would shape the hospitality industry in 2023. As it turns out, we were right, but not because we gazed into a crystal ball; we were citing forecasts from those in the know.
Specifically, we looked at info from the Global Wellness Institute (GWI), which defines wellness tourism as "travel associated with the pursuit of maintaining or enhancing one's personal well-being." For some, this might entail booking a weekend at a luxury hotel with a high-end spa, while for others it could mean week-long yoga retreats with like-minded practitioners.
(This is not to be mistaken for medical tourism, in which someone might, for example, travel to a different country to receive surgery or other treatment because it is more affordable, higher quality or unavailable at home.)
As the GWI notes, the concept of wellness encompasses "the proactive things we do to maintain a healthy lifestyle, reduce stress, prevent disease, and enhance our well-being."
See also:
Wellness tourism: a deeper dive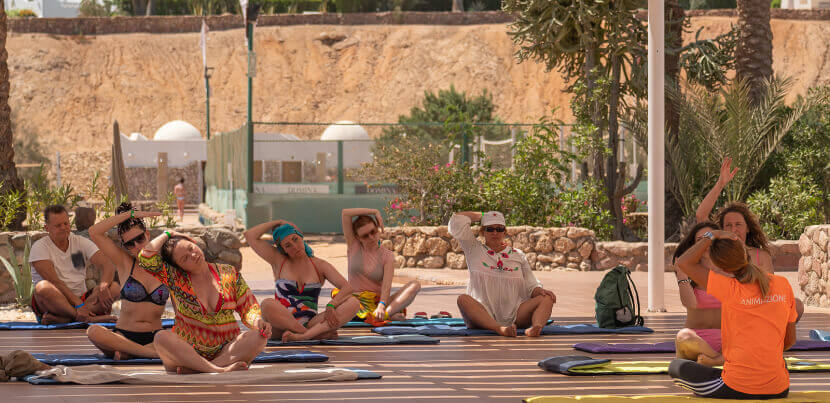 Broadly speaking, wellness tourism is a type of travel that focuses on promoting the physical and mental health of its participants. Wellness tourists seek out opportunities to rejuvenate, recharge and achieve a sense of balance in their lives through activities and experiences that focus on such aspects of well-being as physical fitness, relaxation, mindfulness, stress reduction, nutrition and personal growth.
Wellness travelers are drawn to destinations that offer natural beauty, serenity and access to facilities and activities that support well-being. Many health retreats and destinations offer specialized programs and services that cater to specific wellness goals, such as weight loss, stress management, spiritual growth or simply relaxation.
A growing number of hotels and resorts also cater to wellness travelers by incorporating wellness services and amenities into their offerings, providing guests with state-of-the-art fitness centers, spa facilities and healthy dining options that focus on local cuisine.
Other wellness tourism offerings may include:
yoga and meditation sessions

fitness classes

detox programs

healthy cooking classes

hiking or nature walks

workshops on wellness-related topics
The global wellness tourism market is growing
In 2019, the global wellness tourism market reached a record $720 billion before it took a dip the following year thanks to the COVID-19 pandemic. However, the Global Wellness Institute projects that the global wellness tourism industry will reach US$1.3 trillion by 2025.
Wellness tourism trips have become a priority for many consumers. According to the American Express 2023 Global Travel Trends Report, 73% of survey respondents reported that they are planning vacations around improving their physical and emotional health, 68% say they are choosing travel destinations close to nature to improve their mental clarity and 43% report having selected a hotel based on its spa and wellness amenities.
The GWI reports that wellness tourists have deep pockets, spending 177% more than an average guest when traveling domestically, and 35% more when traveling internationally.
One of the most rapidly growing parts of this expanding market is the spa sector. According to a new report from Fortune Business Insights, the global spa services market size was valued at US$77.85 billion in 2022 and is anticipated to expand from US$87.63 billion this year to US$259.26 billion by 2030.
How can hotels tap into the wellness travel market?
Clearly, the expansion of the wellness tourism market is a development that hoteliers should be watching very closely. It may not be feasible or desirable for most properties to reinvent themselves as health resorts or meditation retreats, but there are things hotels can do to attract international tourists and domestic travelers who are pursuing healthy lifestyles and personal growth.
To increase their appeal to wellness tourists, hotels can incorporate amenities that promote relaxation, rejuvenation and overall well-being. Some of these may require a significant investment, but building these expenses into the overall hotel budget is essential for any hospitality operator looking to tap into the wellness tourism economy.
Here are some strategies and features that hotels can adopt to cater to the needs of wellness travelers:
Spa and wellness facilities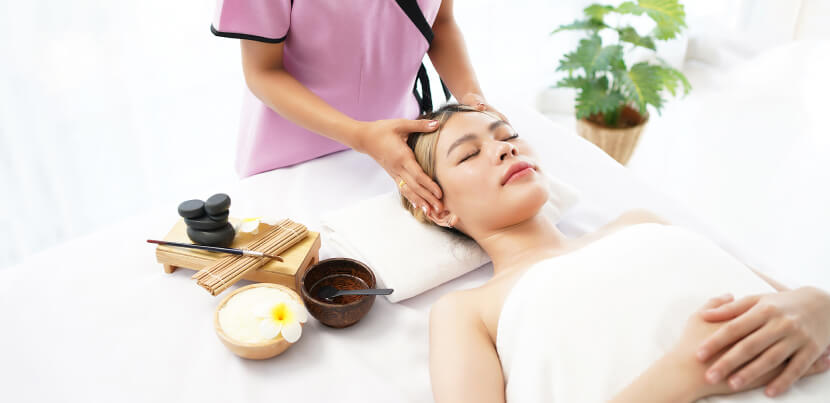 Offer an on-site spa with a range of treatments such as massages, facials, body wraps and hydrotherapy. Include features like steam rooms, saunas, hot tubs and plunge pools to provide a comprehensive wellness experience.
Hotels that offer PressReader as a guest amenity can use the Self-Pub feature to upload their menus of spa treatments as well as other pertinent info.
Fitness and exercise options
Provide well-equipped fitness centers with state-of-the-art equipment so guests to maintain their fitness routines while on vacation. Consider offering fitness classes such as yoga, Pilates or group workouts led by certified instructors.
Healthy dining options
Incorporate healthy, organic and locally sourced food options into hotel restaurant and room-service menus. Collaborate with nutritionists or other wellness experts to design menus that cater to specific dietary needs by offering vegetarian, vegan and gluten-free choices, as well as fresh juices, smoothies and nutritious snacks.
Outdoor spaces and natural design elements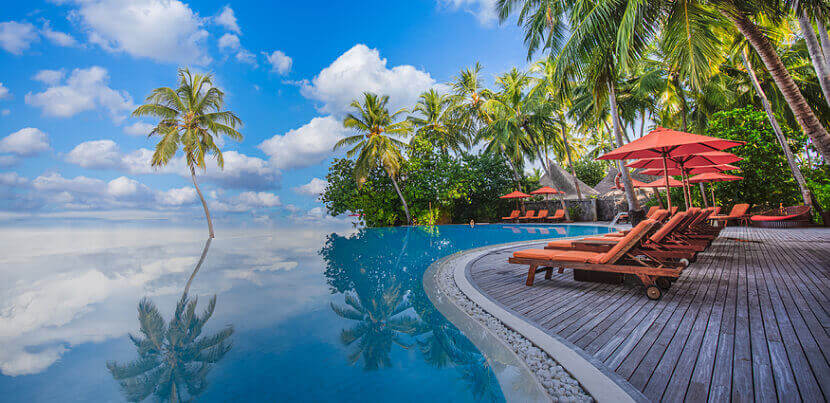 Provide access to spaces that connect guests with nature, such as gardens, walking trails, outdoor seating areas or rooftop terraces. Incorporate natural elements into the hotel's interior design, such as natural light, indoor plants and calming color schemes.
Consider incorporating elements of biophilic design, as described in a Metropolis article by the late social ecology researcher Stephen Kellert:
Biophilic design seeks to connect our inherent need to affiliate with nature in the modern built environment. An extension of the theory of biophilia, biophilic design recognizes that our species has evolved for more than 99% of its history in adaptive response to the natural world and not to human created or artificial forces. We became biologically encoded to associate with natural features and processes. Rather than being vestigial — or relevant to a world that no longer exists — this need is thought to remain instrumental to people's physical and mental health, fitness, and well-being.
For further guidance and inspiration, download the International Living Future Institute's Biophilic Design Toolkit.
Sleep-focused amenities
One particular segment of the wellness travel sector, "Sleep tourism", is a rapidly growing industry of its own, with publications including Condé Nast Traveler reporting on high-end Manhattan hotels that offer dedicated "sleep suites".
Hospitality operators of all sizes can meet this growing demand by providing wellness travelers with an environment that promotes quality sleep. Offer comfortable mattresses, high-quality bedding, blackout curtains and soundproofing. Provide sleep-focused amenities like lavender-scented pillows, white noise machines, or sleep aid kits.
Mindfulness and relaxation activities
Organize mindfulness activities like guided relaxation sessions, stress-reduction workshops or meditative walks. Provide spaces that encourage relaxation with comfortable seating, soothing music and essential oil diffusers.
Personalized wellness programs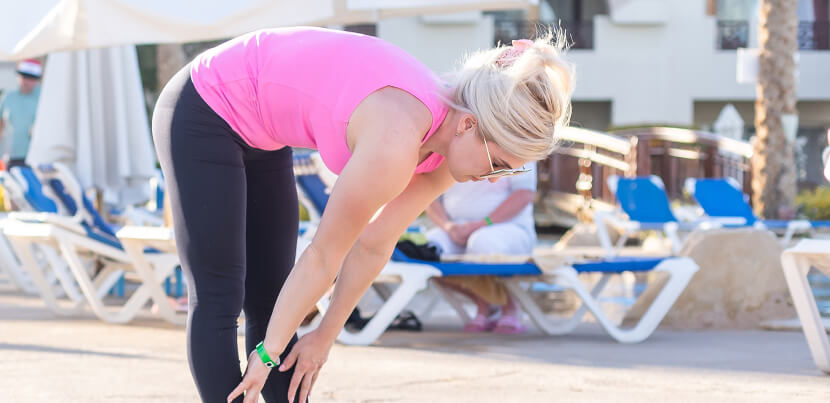 Savvy hoteliers are already well aware of the value of personalization in enhancing the guest experience. This is especially true of guests who check in as part of their wellness trips.
Collaborate with local wellness professionals to create tailored programs for guests, such as personalized fitness routines, customized meal plans or individual wellness consultations. Offer wellness packages that include a combination of spa treatments, fitness activities and healthy meals designed to meet the needs of individual guests.
Environmental sustainability
Emphasize the eco-friendly practices and initiatives within the hotel. Use energy-efficient lighting, encourage recycling, minimize waste of resources such as food and water and source sustainable materials.
Consider providing opportunities for guests to participate in environmental activities, like tree planting or beach clean-ups.
Hotels that offer PressReader can minimize their reliance on paper by providing their guests with thousands of international newspapers and magazines on one easy-to-use digital platform.
(Read more about why sustainability in hospitality is good business, and find out how six of Spain's top hospitality companies keep their operations more sustainable.)
Wellness partnerships and collaborations
Team up with local wellness practitioners or brands to offer special discounts or exclusive experiences to hotel guests. This could include partnerships with yoga studios, wellness retreats, fitness clubs or holistic health centers.
By implementing these strategies and amenities, hotels can create an inviting and wellness-focused environment, appealing to tourists seeking a holistic and rejuvenating travel experience.
Learn more about PressReader, including how it can further efforts to create individual experiences for hotels and their guests.