At PressReader, we believe reading should be inclusive, and that anyone with a library card should be able to access newspapers and magazines. That's why we created Accessibility Mode, for readers who rely on tools like assistive technology to access content at learning centers, institutions and businesses.
PressReader Accessibility Mode is fully compliant to meet Level AA of the W3C Web Content Accessibility Guidelines (WCAG 2.1).
With keyboard navigation, compatibility with screen readers, color contrast, large named buttons, and user font-size control — it's a custom experience that's fully immersive for users who need it most.
See also:
Keyboard navigation
Access your favorite
publications with just a keyboard.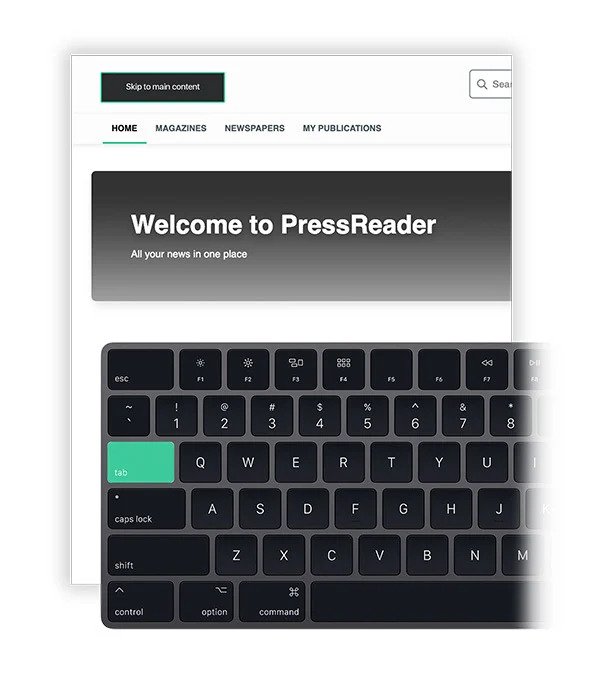 Integrated keyboard navigation allows readers to browse publications with just a few taps — making it simple for those with motor disabilities or require easier navigation. They can switch from one article to the next using the TAB and ENTER keys.
Font enhancement
Text adjusted for your visual requirements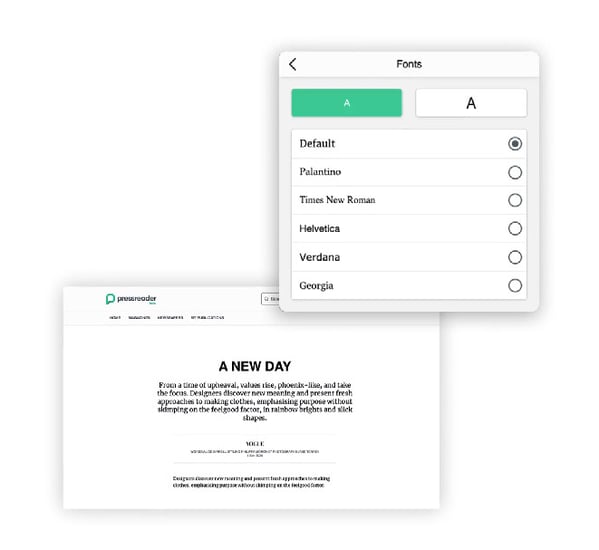 Flexible font size is key to making a publication accessible to everyone. We've made it possible for readers to enlarge or shrink the font size on our publications to fit their unique needs.
Article view
Seamless reading experience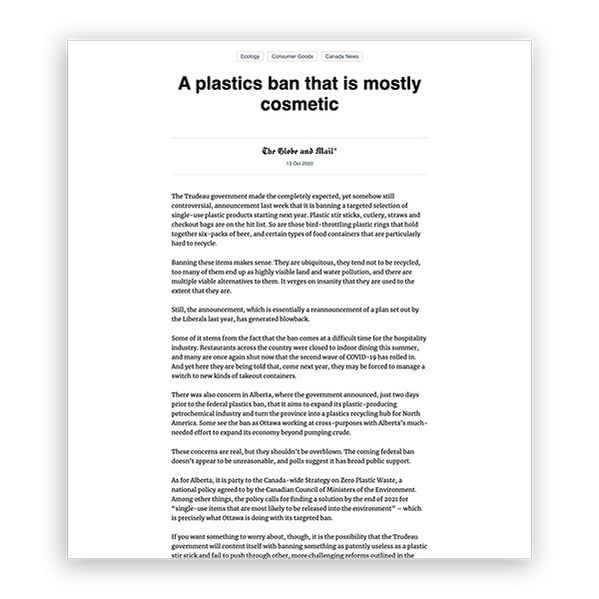 PressReader Accessibility Mode extracts text from the original newspaper or magazine replica and presents it in a way that's simple to navigate. Publications break down into sections for easy reading, so readers don't need to search through an entire page to find the articles they're looking for. They can focus on one article at a time to reduce distractions.
Compatibility
Reading or listening fit for everyone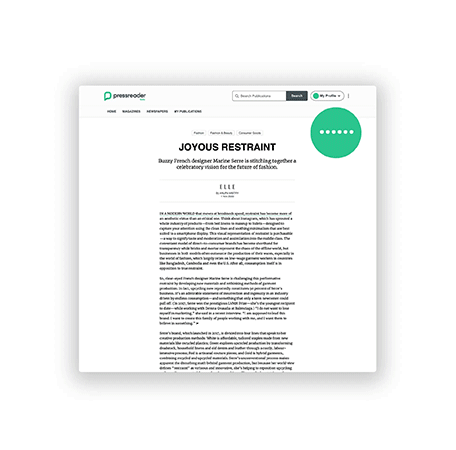 Many with visual impairment, or low vision, rely on a screen reader to convert digital text into speech — allowing them to listen to the content on the screen. PressReader Accessibility Mode is compatible with popular screen readers on the market. It's also available through the internet browser on desktop and mobile devices.
Go ahead, experience it for yourself
On pressreader.com, hit Tab on your keyboard to switch to Accessibility Mode.

Or click the 3-dot menu button in the top right corner and select Accessibility Mode.

Voila! You're in. Choose your favorite titles and try out all the features.
Learn more about our accessibility features on the PressReader website.