In the business of hospitality, the subject of resort fees can often spark a lively debate. These fees, however, serve a vital role in providing top-notch services, maintaining high-standard facilities, and supporting sustainable practices. Resort fees can elevate guest experiences and add value to hospitality services.
In fact, it can become a strategic investment into enhancing customer satisfaction and loyalty.
When managed and communicated transparently, resort fees serve as a tool to enhance the quality of services provided, contributing significantly to a guest's satisfaction. We'll talk more about this point later in this article.
First, though, let's take a look at what resort fees are — and how they can play a crucial role in shaping the holistic guest experience.
See also:
What are resort fees?
It isn't usually the first place we turn to for accurate information, but Wikipedia's entry for "Resort fee" starts off with a pretty good summation:
A resort fee, also called a facility fee, a destination fee, an amenity fee, an urban fee, or a resort charge, or a hidden hotel booking fee is an additional fee that a guest is charged by an accommodation provider, usually calculated on a per day basis, in addition to a base room rate.
What do resort fees cover?
Hotel resort fees typically cover a range of amenities and services (specifics vary from one hotel to another) that guests can access during their stay.
Here are some common hotel amenities that resort fees might cover:
WiFi: High-speed internet access throughout the property

Swimming pool access: Use of the pool facilities, including towels and loungers

Fitness center access: Access to the hotel's gym and fitness facilities

Beach access: If the hotel is located on or near a beach, access to beach chairs, umbrellas or other beach amenities might be included

Business center services: Use of computers, printers and other office equipment

Bottled water: Daily supply of bottled water in the room

In-room coffee/tea: Coffee and tea-making facilities in the room

Local calls: Free local phone calls

Concierge services: Assistance with booking activities, restaurants and transportation (A number of luxury hotels and resorts now offer digital concierge services, as we discussed in this recent blog post.)

Resort activities: Participation in scheduled resort activities, such as yoga classes, movie nights or guided tours

Shuttle service: Complimentary transportation to nearby attractions or airports

Poolside snacks and drinks: Access to refreshments and snacks by the pool

Spa and wellness services: Some resorts may offer access to spa facilities or discounts on spa treatments (For more information on integrating health and well-being into a hotel stay, read our recent blog post on wellness tourism.)

Kids' club: Access to a supervised children's play area or kids' club

Digital Services: Access to third-party services like PressReader, which provides a wide array of global newspapers and magazines, enriching the in-room experience and keeping guests connected to their preferred news and entertainment sources.
Which hotels charge resort fees and why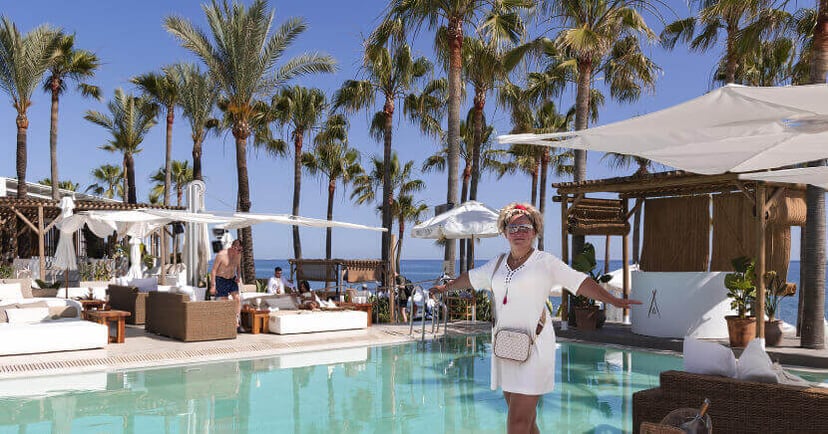 According to the American Hotel and Lodging Association (AHLA), the practice of charging these mandatory fees has declined in the hotel industry over the past decade. The AHLA website notes that "approximately only 7% of hotels currently charge resort fees — and these are the properties that have far more available amenities than other lodging facilities."
In other words, larger resorts luxury hotels charge resort fees. As we navigate through the increasingly high-tech landscape of the hospitality industry, let's explore how resort fees can enhance both operational efficiency and the guest experience, among other things.
Comprehensive offerings
Resort fees enable hotels to offer a host of amenities and services that otherwise may not be feasible. Rather than charging for each service individually, resort fees bundle together a collection of valuable offerings such as high-speed WiFi, shuttle services, pool access, fitness centers and even unique experiences like cultural classes or local tours.
This will ensure that guests have access to a wider range of amenities, enhancing their overall experience. The bundled fee system also simplifies billing processes, sparing guests the hassle of multiple separate charges, and making their stay more comfortable and stress-free.
Infrastructure and service upkeep
The contribution from resort fees also supports the maintenance and improvement of hotel infrastructure and services. They help maintain the quality of facilities such as swimming pools, fitness centers and business centers, and ensure they remain state-of-the-art and relevant to guests' needs.
Ensuring sustainability
In an era increasingly defined by environmental consciousness, resort fees can help fund green initiatives and sustainability efforts. From supporting waste management programs to investing in energy-efficient technologies, resort fees can contribute to the larger environmental responsibility of the hospitality sector.

Value-driven pricing
Resort fees allow hotels to implement a value-driven pricing strategy. They offer the flexibility to adjust prices according to the range and quality of services provided rather than a flat room rate. This way, guests who desire more extensive amenities and services can choose to pay a higher resort fee, while budget-conscious guests can opt for basic offerings.
Leveraging technology
In today's digital age, resort fees play a key role in facilitating the use of advanced technology that enhances guest experiences. These fees help cover the costs of high-speed internet, digital check-ins, mobile key entry, smart room features and other technological services that guests have come to expect.
Moreover, resort fees can fund ongoing software updates and hardware upgrades to ensure the technology provided remains cutting-edge. This investment not only improves operational efficiency but also meets the evolving digital demands of guests, thereby significantly elevating their overall experience at the resort.
Harnessing third-party services
In addition to the in-house offerings, resort fees also facilitate the integration of valuable third-party services, like PressReader, to further enhance the guest experience. By investing in such third-party services, hotels can tap into the expertise of specialized providers, diversify their amenity offerings, and meet the evolving digital expectations of guests. This way, resort fees not only support internal operations but also contribute to a wider ecosystem of services that elevate the guest experience.
A positive approach to resort fees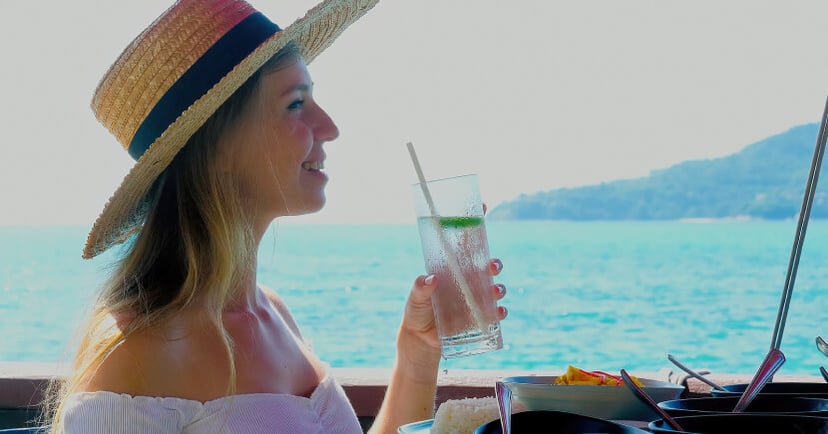 In an article she wrote for USA Today, personal finance and travel writer Erica Lamberg suggested that travelers adopt a more positive and proactive approach when it comes to resort fees:
Instead of bemoaning the fee, a shift in mindset could help you better enjoy your trip. If you find out all the perks you're entitled to for the fee, and utilize the amenities — you can garner value from your hotel experience. 
Lamberg cited TripSavvy spokesperson Molly Fergus, who noted that, although resort fees can be an unpleasant surprise at check out, "they are often supporting the services that you love about staying at hotels — pool service, fresh towels, connected concierges and even discounts at local attractions."
Fergus recommended that travelers do their research on their accommodation of choice and find out about any resort fees beforehand, then go in with a plan to maximize their use of the available amenities:
Included perks are usually tailored to the destination itself, so odds are you'll enjoy the trip even more if you take advantage of the hotel's recommendations. After all, the worst case scenario is paying the fee and missing out on all the benefits.
Resort-fee transparency is the key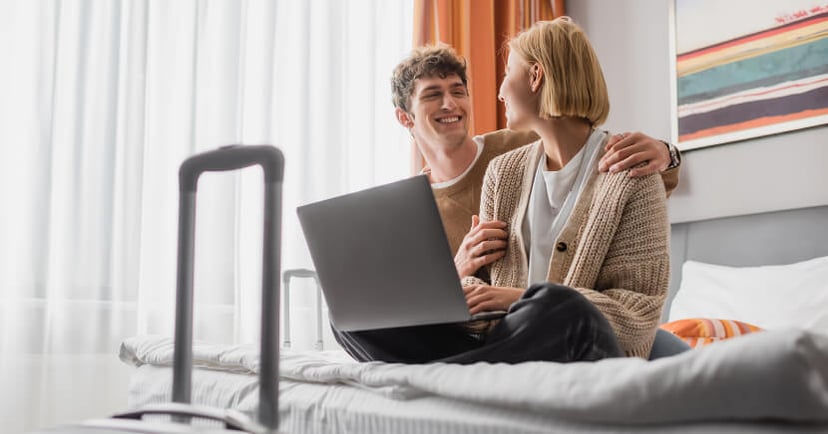 If consumers dislike what they consider to be "hidden" resort fees, it is in the best interests of a hotel brand to ensure that nothing is hidden.
Creating a positive and memorable guest experience is at the core of the hotel industry's business model. Unexpected charges on a hotel bill can certainly detract from that experience, which is why transparency is a crucial consideration.
Hotels should disclose any mandatory fees up front, during the booking process, and remain transparent to the consumer. Guests should be able to find the details of the resort fee through the hotel or via its website.
Elevating the guest experience
It's important that hotels let guests know exactly what amenities their hard-earned travel dollars are going toward when they pay resort fees, and how those amenities can add value to their stay.
For example, more and more hoteliers are discovering the ways that PressReader can elevate the guest experience. Using their own mobile device, users can browse content from more than 7,000 of the world's best newspapers and magazines from over 120 countries in dozens of languages.
Going digital also means hospitality brands are able to offer more bang for their guests' resort-fee buck while simultaneously streamlining their hotel operations.
By providing guests with up-to-date content they love in a paperless format, PressReader can take the work of selecting, purchasing and distributing hard copies of publications off of the plates of employees who already have their hands full with other duties.
It's a win-win.