At PressReader, we focus a lot on how the role libraries play in their communities has shifted, and how it will continue to evolve. As the needs of patrons and the wider community in general change, libraries have embraced new functions.
In recent months we have explored how libraries can teach critical thinking skills and media literacy to underserved communities, make space available for community engagement and recreation and inspire environmental stewardship in their patrons. In this article, we'll look at the public library's role as a means for patrons to access digital resources.
The classic library concept — the notion of a physical location that is a repository of books for users to borrow, read and return — is still an entirely relevant one. It's undeniable, however, that digital transformation has impacted the library experience for librarians and patrons alike, in a significant way.
See also:
The pandemic increased demand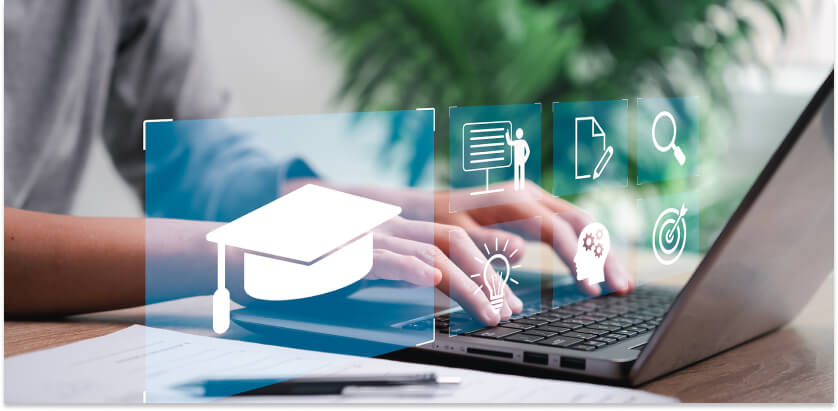 As is the case with most other aspects of our modern world, libraries had been adopting more and more technology prior to the onset of COVID-19, but the pandemic accelerated things in a way no one could have foreseen.
As we noted in a 2021 blog post on the ways that COVID-19 changed library programming, the pandemic ramped up demand for eBooks and other electronic resources, with patrons all over the world borrowing 430 million digital items in 2020.
Live gatherings in a digital environment
We also observed that, with many physical library branches temporarily closed, reading materials weren't the only things that went digital during COVID:
[E]vent providers everywhere scrambled to bring live gatherings into a virtual space. Libraries offered everything from drag queen story hour to Zoom tutorials online, bringing many of their important services and community-building events to people in the comfort and safety of their own homes.
Even more technology
In addition to offering more digital resources, library workers expect their roles to include even more technology in the near future. The global library organization OCLC surveyed 1,627 respondents across 77 countries or territories about how they expect the library experience to change over the next decade.
Of public-library respondents polled, 62% said they expect an increase in the use of technology for marketing and communications, 53% for collection analysis, 52% for data analytics, and 50% for event management.
Providing access to digital resources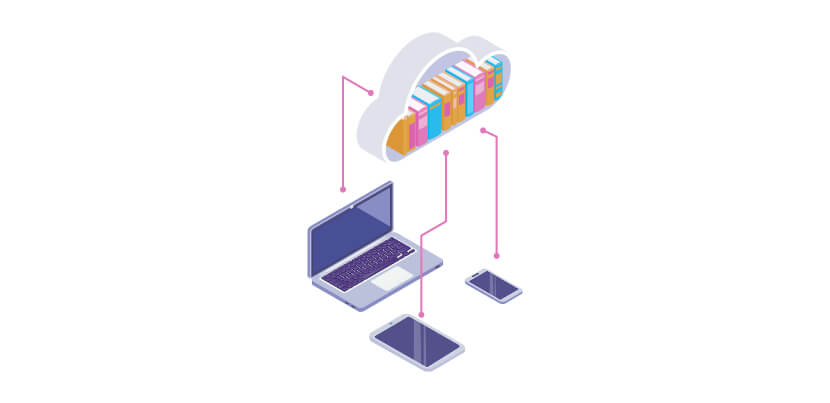 As for what they offer to their patrons, Modern libraries cater to the evolving needs of today's tech-savvy society with a vast array of digital resources, including eBooks, audiobooks, digital journals and databases. This allows users to access a wide range of materials from anywhere, at any time, with just a library card and an internet connection.
Users can borrow and return these materials online, eliminating the need to physically visit the library. This 24/7 accessibility caters to the diverse schedules of library users, making reading materials available whenever they are needed.
Magazines and newspapers
Many libraries offer digital platforms such as PressReader, which features thousands of publications from around the world. Remote access makes it possible for patrons to use PressReader from anywhere, at any time, all on their own devices.
Students use it for their research and learning. News buffs use it to stay on top of current events. Daily readers use it to catch up on their favorite publications, or to discover something entirely new.
A number of digital and online resources (including PressReader) are able to cater to individuals with diverse needs by providing accessibility features like adjustable font sizes, text-to-speech capabilities and support for screen readers. These features ensure that more users can enjoy the content.
Streaming services
Some libraries provide access to streaming services like Kanopy (for movies), Hoopla (for audiobooks, comics, movies and more) or Freegal (for music).
Online databases
Libraries subscribe to online resources such as databases that cover a wide range of topics, including academic research, genealogy, health and more. Examples include JSTOR, EBSCO and Semantic Scholar.
These one-stop online information services, along with access to citation-management software, are especially useful to students and other users of academic libraries.
Language learning apps
Many libraries offer language learning resources like Duolingo, Rosetta Stone or Mango Languages to help patrons learn new languages.
In a blog post earlier this year, we told you about a few ways patrons use PressReader that isn't just to read the news. We noted Babbel blogger Thomas Moore Devlin's suggestion that those learning a different language read news articles in that language to reinforce what they have learned.
"Once you've got the basics of grammar and vocabulary down," Devlin wrote, "you're ready to start tackling more advanced material in your new language."
Devlin specifically recommended that language students use PressReader — which features newspapers and magazines in more than 60 languages. "You can search through the publications by language and topic, so you can discover the news that fits your niche," he wrote.
Another idea is to make use of PressReader's translation features, which can translate articles into more than 20 languages. That way, the reader can compare the same content in multiple languages.

Digital archives
Some libraries digitize their special collections, historical documents and local archives, making them accessible online for research and exploration.
When libraries digitize rare and unique materials from their physical collections, it provides wider access to materials that might have been previously restricted to on-site viewing.
Virtual events
Some libraries conduct virtual tours or present author talks and other events through platforms like Zoom or on social media.
They may also offer access to online platforms that include features for users to join book clubs, participate in discussions and share annotations. This fosters a sense of community among readers and enhances the social aspects of reading.
Technology workshops and training
Libraries often offer workshops and training sessions on various technology topics, including coding, digital literacy and cybersecurity.
Internet safety for children and media-literacy education for adults are other popular topics for in-person classes and presentations that can be accessed online.
Digital art and creativity tools
As we highlighted in a recent article about the ways libraries make space available for community engagement and recreation, many libraries offer their patrons the use of media labs, tech centers and maker spaces.
Through these facilities, they may provide equitable access to graphic design software, video editing and media production equipment, and other creative tools for patrons.
They may also provide resources and workshops for patrons interested in creating digital stories, podcasts or multimedia content.
Virtual reality (VR) experiences
Some libraries have started offering VR experiences, allowing patrons to virtually interact with computer-generated simulations of three-dimensional images or 360-degree environments.
For example, a library can offer educational modules that take place in a virtual setting. Alternatively, VR resources can be used to offer interactive content experiences or remote assets that members can connect to from home if they have VR headsets.
Taking the library into the future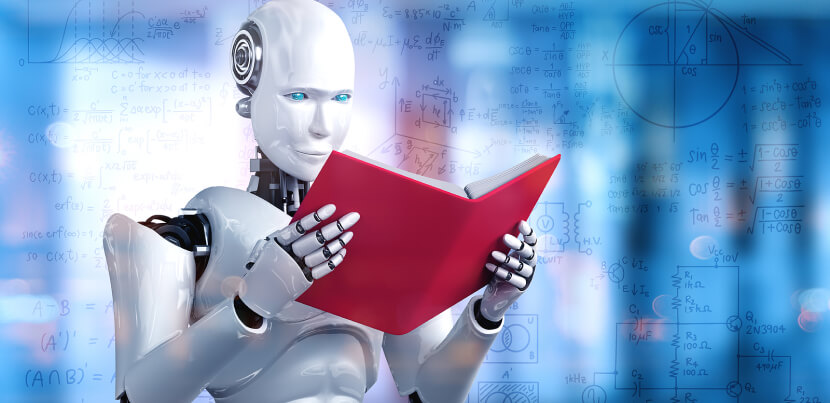 Libraries will continue to adapt and expand their digital offerings to meet the diverse needs and interests of their communities in the modern age. These electronic resources not only enhance access to knowledge but also promote lifelong learning and digital literacy as well as ensuring that the public library will be a relevant and vital institution well into the future.