Readers around the globe access PressReader through their local library, and it's easy to see why they love it. After all, PressReader is the world's largest digital newsstand, where library patrons can find complete issues of more than 7,000 newspapers and magazines from more than 120 countries.
While keeping up with current events all over the globe is a must for news-hungry users, many library patrons have discovered that unlimited access to PressReader can be a valued resource for numerous other reasons.
See also:
While keeping up with current events all over the globe is a must for news-hungry users, many library patrons have discovered that unlimited access to PressReader can be a valued resource for numerous other reasons.
Whether they explore PressReader's collection of international newspapers and magazines on a library computer or on their own mobile devices, patrons can discover a world of publications with their library card.
Exploring a different language
Over at Babbel, blogger Thomas Moore Devlin suggests that those learning a different language read news articles in that language to reinforce what they have learned.
"Once you've got the basics of grammar and vocabulary down," Devlin writes, "you're ready to start tackling more advanced material in your new language."
Devlin specifically recommends that language students use PressReader — which features newspapers and magazines from around the world in more than 70 languages. "You can search through the publications by language and topic, so you can discover the news that fits your niche," he writes.
Another idea is to make use of PressReader's translation feature, which can translate articles into more than 20 languages. That way, the reader can compare the same content in multiple languages.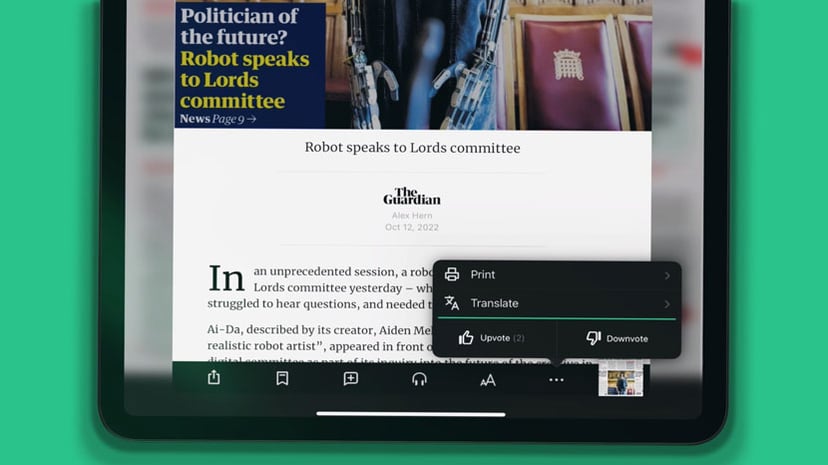 Supplementing academic research
One of the online resources that libraries at postsecondary institutions (and many public libraries) offer to students and researchers is access to scholarly papers and peer-reviewed journals. PressReader can be another powerful tool that can help students and other patrons access information that will support their research.
That's because libraries that offer PressReader are able to connect their users to thousands of high-quality publications from around the world, covering subject matter that ranges from business, science and technology to art and design, and beyond.
Whether they are researching a rapidly developing topic or just trying to keep abreast of the latest news, patrons need access to information that is current and updated daily.
Whenever they access PressReader, students will find the most recent edition of publications containing trustworthy journalism that can supplement what they find in academic journals. And if they're looking for an article from an earlier issue, they'll be able to search PressReader's catalog by date.
Drawing inspiration from the page
With PressReader, users can view the full print layout of each page of any given newspaper or magazine. Because we feature many of the best-designed publications in the world, and a very large collection of top art, design and photography titles, it can be a great resource for students and designers looking to create a mood board — or what creatives cheekily call a "swipe file".
A swipe file isn't as devious as the name implies. As content marketer Alyssa Gregory defines it, "A swipe file is simply a set of templates or examples that you keep on-hand and refer to when you begin a new project. If you're a designer, your swipe file may be comprised of great logo designs you've come across, creative navigation, unique layouts, fonts and other elements of typography, and stock photos."
Experienced and aspiring designers alike will find many excellent examples of those things when they access PressReader through their local library.
One final reminder from Gregory: "It also goes without saying that you should make sure you only use your swipe file to get inspired and not copy or duplicate any of the work you collect."
Here are a few other ways that library patrons (and librarians!) make use of PressReader content:
To learn a new hobby or hone a skill
Whether you're an experienced chef in search of new recipes or a fledgling guitarist looking for ways to improve your technique, PressReader has a magazine that you're sure to love.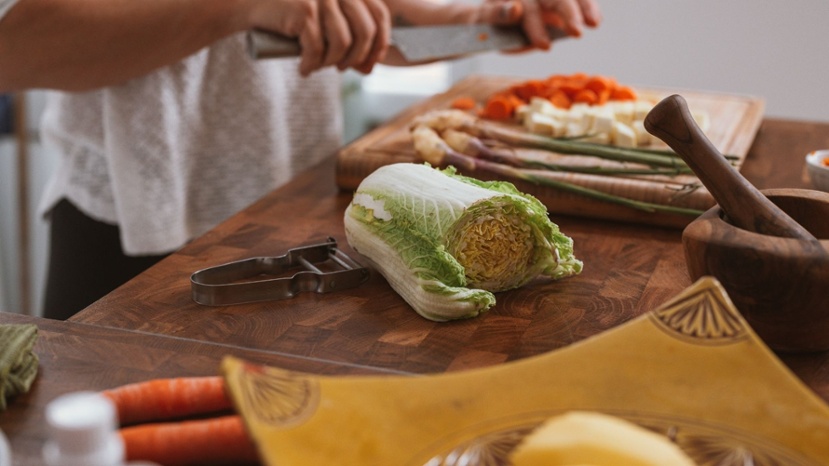 Consider the following:
Guitar World: In publication since 1980, GW is one of the world's longest-running guitar magazines. Monthly features include in-depth artist interviews, gear reviews and song transcriptions. A recent edition (the January 2023 issue, to be specific) included a tutorial on oblique bends, a profile of King Gizzard & the Lizard Wizard and tablature for songs by Slipknot and Norman Greenbaum.

Gardener's World: Want to attract more wildlife to your yard, read about the mental-health benefits of mindful gardening or learn how to cultivate the most piquant chili peppers? Gardener's World — an offshoot of the long-running BBC television show of the same title — has you covered.

Taste of Home: Want to create delicious meals and treats but don't have access to resources like restaurant-grade kitchen equipment or esoteric ingredients? This cooking magazine was created expressly with home chefs in mind, and its mouth-watering contents will have you whipping up a comfort-food brunch, red-velvet truffles or onion-potato pancakes in no time.
To cultivate a healthier lifestyle
This is the point in the year when those healthy-living New Year's resolutions start seeming like a distant memory. No worries; PressReader has plenty of titles to keep you motivated.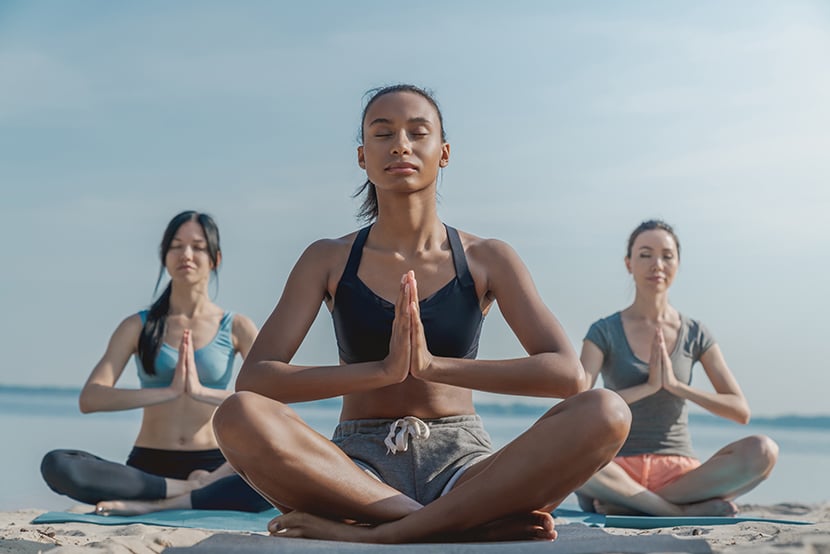 Men's Health: PressReader has multiple editions of MH to choose from, including those from the UK, Spain and Portugal. Whichever one you pick, you'll find plenty of relevant info on fitness, nutrition, weight loss, and even mental well-being.

Women's Fitness: You can tell right away that Women's Fitness means business. The cover stars of the UK-based mag aren't celebrities, but actual trainers, athletes and fitness gurus. (Okay, some of them are celebs in their right.) This publication looks at fitness in a holistic way by offering info on boosting energy and strengthening one's immune system alongside tips on how to develop a toned bod.

OM Yoga: Each month, OM offers readers a comprehensive look at the benefits of yoga for body, mind and spirit. It also includes coverage of yoga fashion and even delves into some controversial topics, as it did with a recent article about cultural appropriation.
To teach media literacy
Okay, this one does technically involve reading the news — but doing so with a critical eye on coverage of current events. We at PressReader are strong proponents of teaching media literacy as a means of creating an informed community of global citizens.
That's why we created our Media Literacy Toolkit, which is meant to be used in conjunction with the many trustworthy international newspapers and magazines that students and other library patrons can access on the PressReader app, including the following:
The Guardian: One of the most trusted and respected daily papers, The Guardian is considered one of the UK's newspapers of record, and it also has a very large global readership. On PressReader you will also find Guardian supplements including the art-and-entertainment section G2 and Saturday magazine.

The Wall Street Journal: An American institution, the Journal is not only a credible news source (having won 38 Pulitzer Prizes), it is the go-to for the latest in business and finance.

The Boston Globe: Founded in 1872, The Boston Globe is one of the Top 10 newspapers in the US by circulation. Renowned for its excellence in investigative journalism and its in-depth coverage of news, sports and politics, the Globe has received 26 Pulitzer Prizes.
To plan their next vacation
The inspiration for your next trip might just be waiting in the pages of one of the following publications:
Condé Nast Traveler: For those with ambitious (by which we mean expensive) vacation plans, PressReader features multiple editions of the luxury-travel journal, including Chinese, Spanish, Italian, and Middle East versions.

Taste & Travel: The editors of Taste & Travel get that one of the best things about travel is the ability to try the foods favored by the locals wherever you visit. The Canadian mag caters to the type of reader in search of what there is to see and do in Japan or Switzerland or the Dominican Republic — and more importantly, what's on the menu.

National Geographic Traveller: Want to discover the lesser-known restaurants of Gothenburg, the caves of Matera, or great Indian train journeys? Leave it to the folks at National Geographic to give you access beyond the beaten track.
Please note that some of the publications mentioned above might not be available at all Libraries in every region.