Just a few years ago, the thought of a self-driving car would be considered ludicrous to most. Brain-computer interfaces that allow paralyzed people to move their limbs just through thought — pure science fiction. And who could have predicted that in 2023, AI programs would be generating reams of text so convincing that universities would be scrambling to institute policies to respond to the issue?
But today, innovation is happening faster than many organizations can fathom, and for some brick-and-mortar service businesses like hotels and airlines, this can be terrifying. For others, it's just an opportunity to create a memorable customer experience.
See also:
Every 12-18 months, computers double their capabilities, as do the technologies that run on them.  It's hard to wrap our minds around the fact that in 10 years — when the majority of millennials will be in their prime earning and spending years — technology will be over 1,000 times more advanced than it is today. 
By 2033, the world won't look anything like it does today and life experiences will be far beyond most people's imagination. Will travel brands be ready to serve the next generation of travelers the way they want to be served?
To survive, let alone thrive, airlines and hotels will need leaders with visions that look far beyond analytics that only tell them what worked yesterday. In the 21st century, leaders need to be brave pioneers who — as one of the greatest American writers of the 20th century, Kurt Vonnegut said — "continually jump off cliffs and develop their wings on the way down." 
One of the first steps in that journey will be the reinvention of their organizations into Experience Is Everything (EIE) enterprises.
Experience trumps…everything!
In 1998, James H. Gilmore and Joseph Pine II co-authored The Experience Economy: Work Is Theatre and Every Business a Stage, a best-selling book that asserted that the future of economic growth lays in the value of experiences and transformations; goods and services were no longer enough. 
At that time, the Experience Economy was emerging and not well understood, but today it's mainstream and wreaking havoc in businesses that lump experiences into services and pay the price through lost loyalty.
Gilmore and Pine strongly cautioned against that bundling. They contend that experience is the "fourth economic offering" due to its unique and progressive value; whereas services are increasingly becoming more and more commoditized.
Today, 78% of millennials say they would choose to spend money on an experience over buying something. Ownership is far less attractive to Gen Ys than it was for their parents, which is great for travel brands, except for the fact that millennial expectations (and those of their Generation Z counterparts) are far higher than their parents and growing at an alarming rate.  
Millennials love the Sharing Economy for many reasons, not the least of which is that it has given them more disposable income, which they're spending on travel experiences. In fact, a large percentage of them report that they intend to spend even more in 2023.  
So it's probably no surprise that Gen Ys expect their experience with a hotel or airline be the best they've ever had and they won't tolerate anything less. They also want creative digital experiences —engaging technology delivered with a personal touch.
The human touch has been part of the luxury travel business for decades. I have enjoyed many "tokens of appreciation" from travel brands, like complimentary wine in my room and premium amenity kits on board an aircraft. 
But those gifts come with a hefty price tag.
Low-cost carriers and budget hotels rarely offer any perks to their clientele. In fact, many airlines are taking more and more away from economy-class passengers and upping the ante with their premium-class travelers — a bet that may bite them where it hurts the most if they don't recognize the need for more diversity in their cabin classes and start adding Premium Economy for those willing to pay for it.
Perhaps they are still living by the 80/20 rule, where 80% of their revenue comes from only 20% of their passengers — those in the premium cabins. Even if it's true that premium-class seats make airlines more money, that doesn't mean economy class travelers should be treated more like cargo than valued passengers. 
The International Air Transport Association (IATA) forecasts that commercial global airline revenues in 2023 will be US$779 billion. If 20% of that revenue comes from those in the economy class, that's still nearly US$156 billion — a sizable chunk of cash travel brands would seriously miss if it were gone. 
But is that 80/20 rule even true?  In 2012 IATA reported that 73.1% of airlines' revenue worldwide came from economy class passengers. 
If that global data is still applicable more than a decade later, economy travelers would bring in US$569 billion. Something to think about.
So, let's stop regarding those who favor frugality over frills as just fillers of empty seats and rooms. These travelers are your future and it's time to invest in them.
The GEN Y hotel experience
When it comes to accommodation, millennials today want affordable, functional, connected, and minimalistic luxury.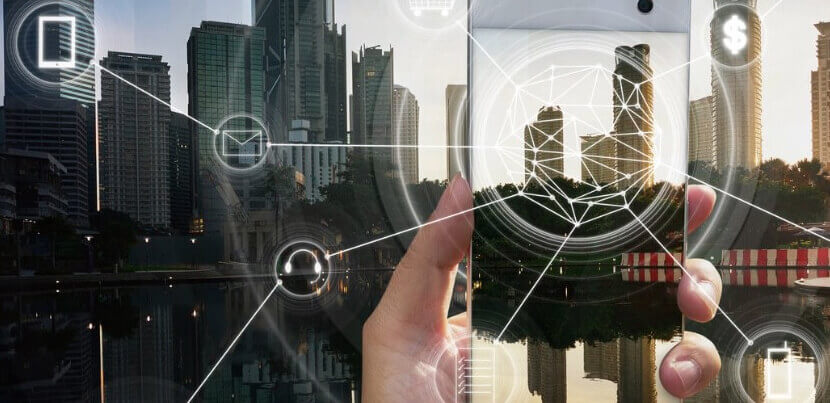 Will they suddenly, in middle age, change buying habits and start spending their forecasted US$22 trillion on high-priced goods and services? Sure, Gen Ys enjoy premium experiences like the rest of us, but what premium means to them is different from what it meant to previous generations. 
In an interview with Jerry Inzerillo, outgoing CEO of Forbes Travel Guide, he described it like this…
"In circa 1980-1990, when Mr. Jones was told by the hotel that they were giving him a butler, he would respond this way, 'I bought a suite at the St. Regis and now I have a butler. Wow, that's cool. My wife loves the fact that they'll unpack for her and pack for her because that's an amenity and a service that my parents could never afford and we could never afford. Wow, having a butler makes me feel good about myself.'
"Now, the millennial generation says, 'Hey, that's cool. I like having a butler, but I don't want them hovering over me. I know where they are when I want them.'
"Millennials are misrepresented by those who say they're twitchy or that, because of technology, they're non-communicators and don't like human interaction. That's actually not true.
"What is true is that they like less interaction, which means as a hotel, instead of having one in 20 chances to please them, you may only have one in 10 chances to please them. You've got to be able to read them in terms of their sonar that indicates, 'I'm ready to be served. Or not.'
"It's going to take the luxury global community two to three years to catch up with the mores and norms of that generation, but we're learning it very quickly."
Millennials in flight
So, we know that millennials are already spending more money than their parents and grandparents on travel even though they are less financially stable than those of previous generations.
And while traveling on vacation, 74% of millennials will continue to work.
So, it's no surprise that GEN Ys want a comfortable, connected, and entertaining flight that they can easily book online. They want WiFi everywhere, onboard experiences (both digital and non-digital), and power at their seats for their mobile devices so they use them instead of in-flight entertainment systems. 
Millennials will also choose airlines based on their onboard connectivity capabilities and even pay more to be on a child-free flight.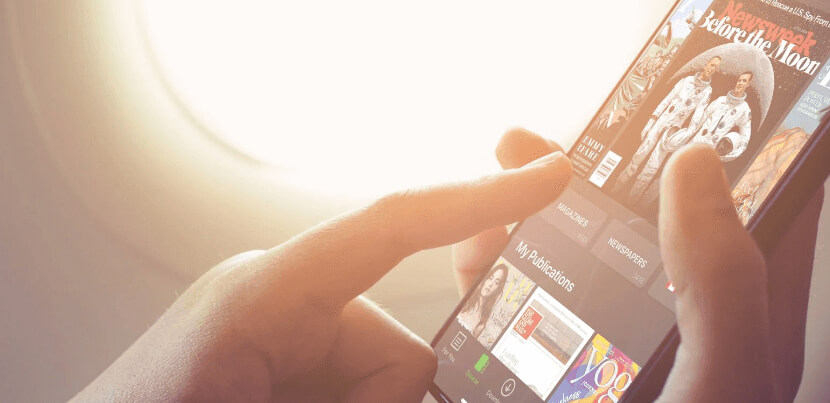 You don't get a lot of second chances with these fickle flyers. If they don't get what they want, you'll soon hear about it when they share their bad experience with the rest of the world — and they will share it (probably using the airport's WiFi while waiting for their bags to arrive).
A number of new airlines have popped up around the globe — e.g. Joon created by Air France, Mango by South African Airways, and Level by International Airlines Group — that cater specifically to this new generation of flyers. And while these experiments have yet to show bottom-line benefits for their respective legacy airlines (and in fact, of the three, only Level is still in operation in 2023), I give them an "A" for effort because they are at least breathing a breath of fresh air in the stodgy traditional approach to air travel.
It's all about the journey — the whole journey
For decades, organizations in the travel industry went to extraordinary lengths to cater to the needs of their clientele during their stay or while on board their flight or cruise; their loyalty programs set the bar for others to follow.
But with today's high-demand, "me first" travelers, loyalty program points aren't adding up to engagement or repeat business like they used to.
In the case of hotels, instead of making the most of opportunities to build long-term relationships throughout the entire customer experience journey — from the moment a person thinks about booking a trip right through to their return home and their next wanderlust wish — too many hotels only focus on the low-hanging fruit, between the booking and check-out phases.   
They lose out on a huge opportunity to build brand advocates and grow loyalty post-stay because they're not focused on the whole customer journey.
Perhaps it's because too many bookings are being done through third-party Online Travel Agencies (OTAs) these days — bookings that take revenue away from hoteliers and airlines and hinder access to those guests' contact information. 
Whatever it is, it became brutally obvious from the survey we conducted for a hospitality-trends report we published in 2019 that hotel executives aren't seeing opportunities during the post-stay loyalty loop — the advocacy and bonding phases that can help motivate travelers to skip intermediate phases with OTAs and jump directly to booking with the same travel brand when they next get the itch to take a trip.
Loyalty ain't what it used to be
According to research from Accenture Strategy, more than 90% of businesses have some form of loyalty or customer engagement program in place, but many of them are failing miserably.
Although 66% of U.S. consumers spend more with the brands they love…
78% are withdrawing their loyalty at rates faster than they had in the three years prior to the study
26% of them think brands should do everything possible to earn their loyalty (and keep it)
It's no wonder why 85% of business leaders at top-performing companies believe that customer expectations are influenced by relevant, real-time, and dynamic experiences. Unfortunately, few move fast enough to capitalize on those opportunities. 
Robert Wollan, senior managing director, and global lead of Advanced Customer Strategy explains why the good old days of loyalty are gone,
"New 'languages of loyalty' have emerged, driven by brands experimenting with creative digital experiences, which have changed the dynamics of customer loyalty today.
"The traditional 'low price' and 'reliable service' mechanics are no longer as effective at driving loyalty. Organizations that stick to traditional approaches and don't explore the new drivers influencing loyalty risk draining profitability and pushing customers away — even when they have the best intentions or are following their historical playbook. It's time for organizations to take a fresh look at loyalty."
What drives brand loyalty today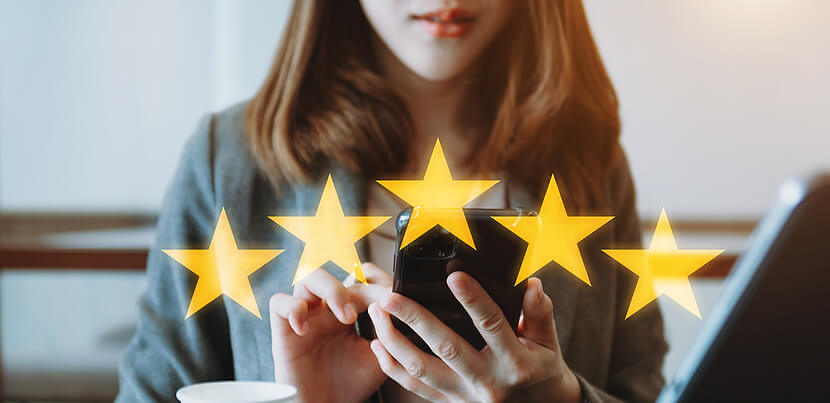 It probably goes without saying, but the foundation upon which to build loyalty is trust, particularly when it comes to respecting people's privacy and protecting their data. 
According to an IBM Cybersecurity and Privacy Research survey, 78% of Americans believe data privacy policies are "extremely important." However, only 20% of US citizens "completely trust" the businesses that store and control their personal data.
Data privacy is now a top public priority and brands have to step up their game and work even harder to protect their customer's data or suffer the abandonment of loyalty that will be next to impossible to recover.   
So what else is driving customer loyalty in the digital age assuming adequate privacy policies and protections are in place?
According to Kevin Quiring, managing director, Advanced Customer Strategy at Accenture, "An appetite for extraordinary, multi-sensory experiences, hyper-personalization, and co-creation, is changing consumer dynamics around loyalty and forcing brands and organizations to shift their approaches and programs."
Today if you were to ask what company or product delivers the best in customer experience by offering small tokens of affection — the biggest driver of brand loyalty — it would be hard to argue against Amazon Prime.  What started out as just a free shipping service has evolved into a buffet of premium digital delights — photo, movie, music, book, and TV streaming apps. 
Prime benefits that far exceed the US$139/year price tag have created a huge and growing loyal following — a phenomenon that has affiliate marketers worried as they watch more and more of their users now heading directly to Amazon.com to make their purchases. 
Since the early days — when Amazon's founder, executive chairman and former president and CEO, Jeff Bezos, began selling books online from his garage office in 1995 — the company has always put its customers at the center of its world.
"If there's one reason we have done better than our peers in the internet space, it is because we have focused like a laser on customer experience," Bezos once said. "We see our customers as invited guests to a party, and we are the hosts. It's our job every day to make every important aspect of the customer experience a little bit better."
When Amazon's customers aren't buying products online, they are still engaged with the company through all the "digital tokens of affection" they get through "their preferred channels" — creative digital experiences that remind them on a daily basis that Amazon knows them intimately and wants to give them what they want. 
And although Amazon's customer satisfaction score has actually slipped in recent years, the retailer has been making some tweaks to improve its product-search process, using algorithms to create a more curated experience. (Hospitality operators are also finding that consumers now demand a higher degree of personalization and customization.)
Join the whole customer experience journey
A creative digital experience that keeps on giving can help travel brands join the customer experience journey from the person's first desire to book a trip, to the next time they start itching to get away from it all.
Having a person fly with you or stay in your hotel is the warmest lead you'll ever get. Don't let it get cold. Fuel the fire by offering creative digital experiences as tokens of affection along all touchpoints in their journey and it won't be long before they become an advocate for your brand — recommending you to others and helping grow your fan base and revenues. 
Isn't it time you start capitalizing on the experiential revolution? If your answer is yes, then…
Stop looking at loyalty in the rearview mirror and start planning for a new future of fortune by creating welcome and personalized experiences across the entire customer journey.

Expunge the word

amenity

from your vocabulary; it's as outdated as the unread printed newspapers lining the halls of hotels and jet ways at airports.

Start building trust and loyalty with your guests/passengers by surprising them with no-strings-attached Experiential Tokens of Affection (ETA) that can help you gain and retain the loyalty of today's "me first" travelers.
Interested in learning more about how PressReader can help you capitalize on the Experience Economy through small tokens of affection in the form of creative digital experiences pre-, during-, and post-stay?  Let's talk!