People access PressReader for a wide variety of purposes. As we noted in a recent blog post, readers use the 7,000-plus publications on the platform to explore new languages, to hone their skills in the kitchen, and to plan their next vacation, among many other things.
One of the main reasons people use PressReader, though, is to keep up on the news that matters to them.
Travelers, for example, might peruse PressReader during breakfast service to stay informed about what's happening back home. Patrons who access the platform through their public library, on the other hand, might be looking for the latest information on a specific topic to support a school research project.
For hoteliers and librarians alike, providing relevant content to a diverse clientele can be a daunting task, but with newspapers and magazines from over 120 countries, PressReader delivers. No matter where your guests or patrons are from or what type of news they're interested in, they'll find something they like. 
Here are three PressReader features that can help them better keep up with news that matters to them.
See also:
Automatic downloads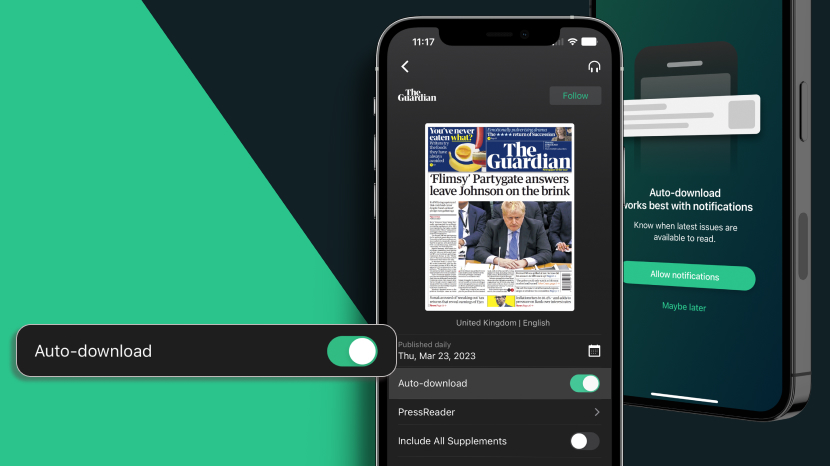 It can be a challenge to provide keen readers with the latest editions of the print newspapers and magazines they really want. Logistically, this means counting on the publications to be delivered on time, and ensuring that there are enough copies to meet the needs of everyone who might want to read them.
At a hotel, sourcing, purchasing and delivering physical copies of all of those publications can use up a lot of staff time and eat up a chunk of the budget.
With PressReader, customers can get the latest issues of their favorite titles, downloaded automatically, as they are released on newsstands.
Readers can choose up to five of their favorite titles; as soon as the latest issue of one of their chosen publications becomes available on PressReader, they'll get a notification that it's available to read.
Bring your own device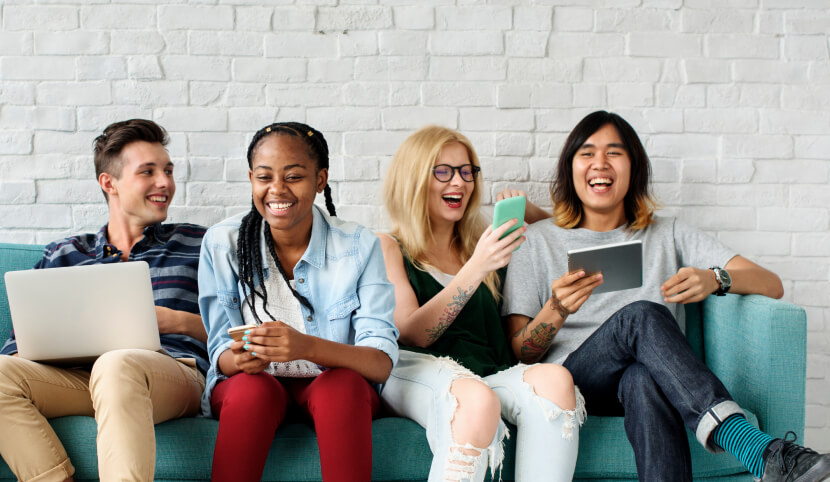 We all have different preferences when it comes to how we like to consume digital content. PressReader users are able to access an unmatched catalog of global publications on any device — including their own phone, tablet or laptop with one account.
Those who like to take their news on the go can even download their chosen publications and enjoy them even without an internet connection. For travelers, this means being able to keep reading their favorite titles even when they're not at their hotel.
My Topics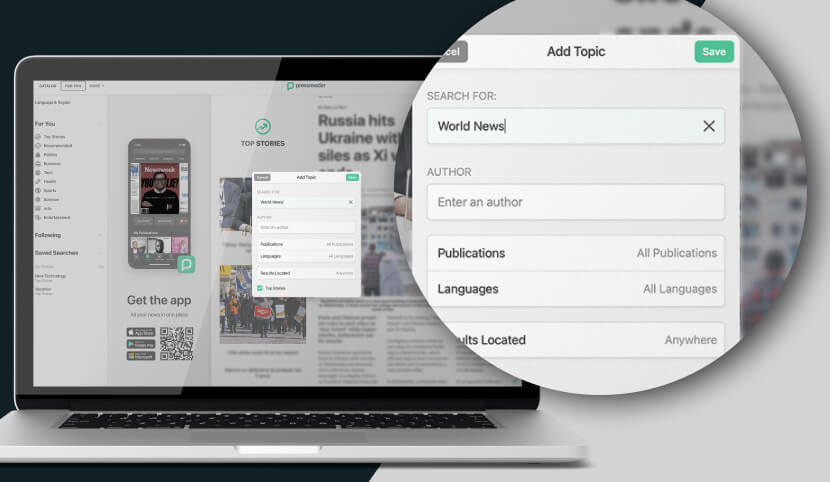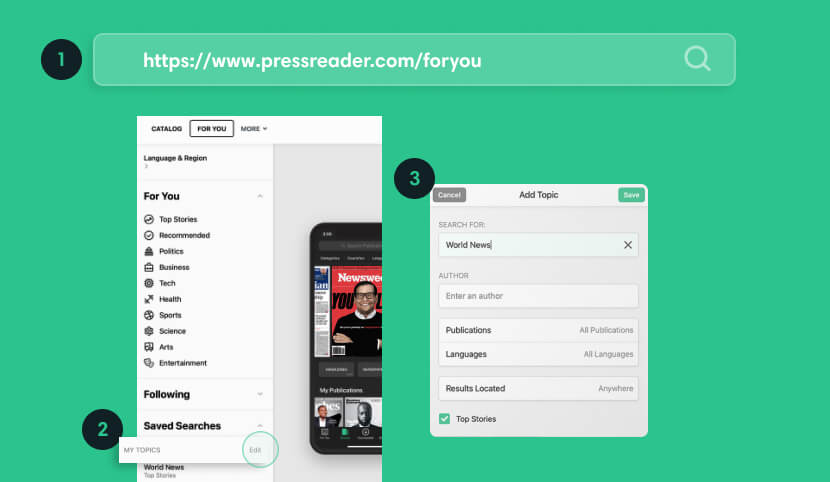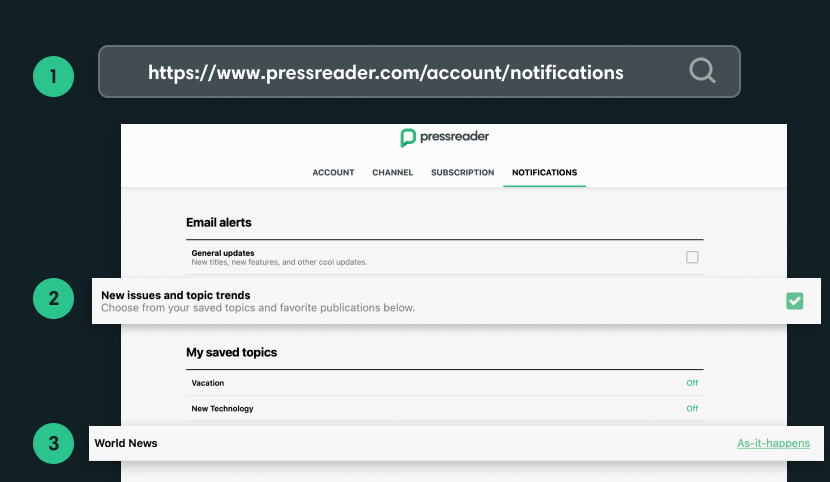 As a librarian, maybe one of your patrons is a student researching a specific topic, and perhaps another wants to keep abreast of political turmoil impacting their hometown overseas.
In the case of hotels, we know it's not just guests who make use of PressReader's many features. Hospitality operators need to keep updated on the latest events in their area; guests may also want to keep up with the news from back home, especially when traveling.
Whatever their particular interests, PressReader users can follow their favorite news topics with ease using the My Topics feature.
My Topics allows readers to customize and organize interesting topics, then displays each one in a unique feed. Each topic compiles related top stories so that users can stay up to date with the latest news on their favorite topics.
They will even be able to set up email alerts and receive notifications when new articles are published on a topic of interest.
Learn more about how our partners use PressReader to help their customers and clients stay up to date by providing them with access to an unmatched global selection of content.