Summer has finally arrived at the PressReader HQ in beautiful Vancouver, Canada, and it's the perfect time to enjoy your favorite newspaper or magazine in a park, on the beach, or on your balcony. There's something for everyone in the PressReader app, and we've gathered some of our favorite new additions and good-old gems to read this summer:

For the foodie..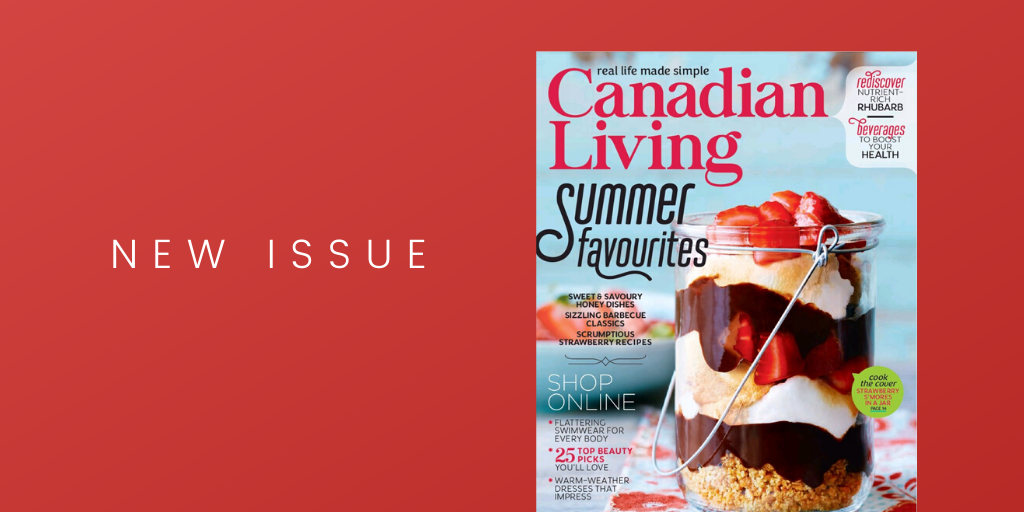 Canadian Living is known for its mouth-watering images and tasty dishes, and is perfect for anyone looking to try new recipes or perfect old ones. The monthly magazine is the #1 lifestyle magazine for Canadian women, and also covers topics like health, family, lifestyle, and relationships. You can read the latest issue on PressReader.


For the entertainment fan..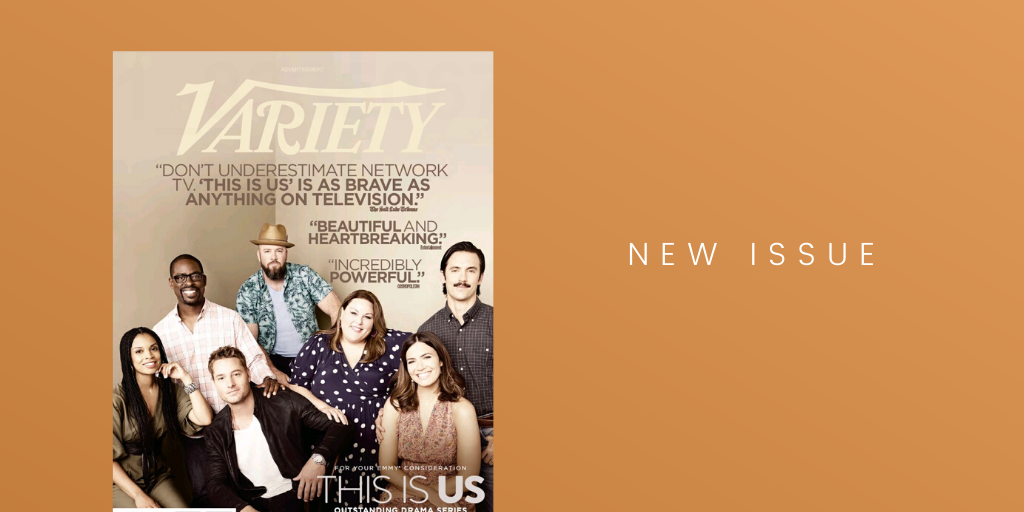 Variety magazine certainly lives up to its name, covering all aspects of the entertainment industry. It was created as the go-to magazine for anyone interested in the nitty-gritty details of the film, television, and music industries, and has been around for over a centennial, making it one of the most well-respected magazines in the world of show business. The weekly publication contains expert reviews, detailed analysis, breaking industry news, and in-depth coverage of new releases.
Whether you want to keep up with the biggest box office hits or learn about the latest projects, you'll love Variety. Read the latest issue on PressReader.


For the fashionista..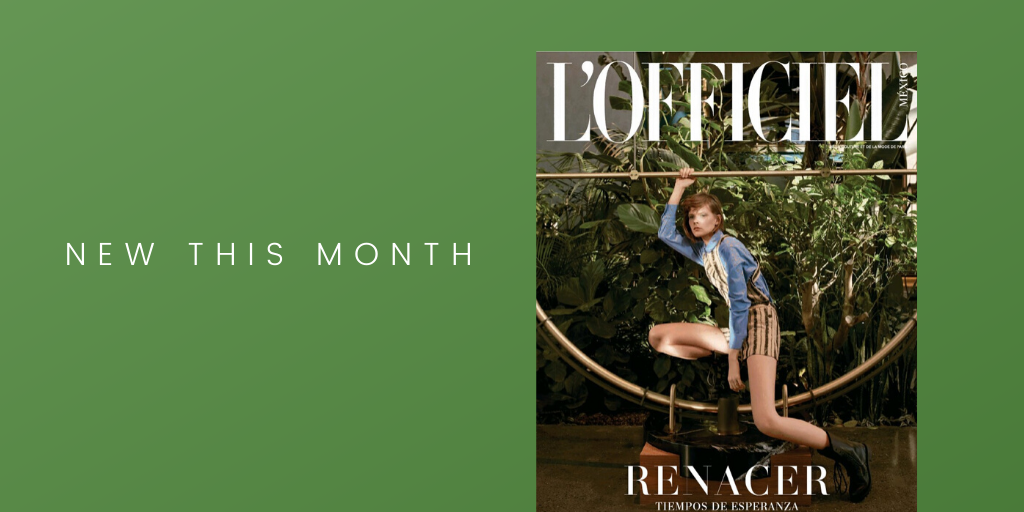 L'Officiel Mexico is the Mexican edition of the French fashion and luxury magazine known as "the Bible of fashion and high society" and is part of a leading global network of fashion, beauty, and lifestyle publications. Steeped in the history of French fashion and elements of local trends and culture, L'Officiel brings you thought-provoking stories, sharp images, and the latest fashion trends.

The magazine will be joining the platform with editions of L'Officiel and L'Officiel Homme from all around the world.


For the news junkie..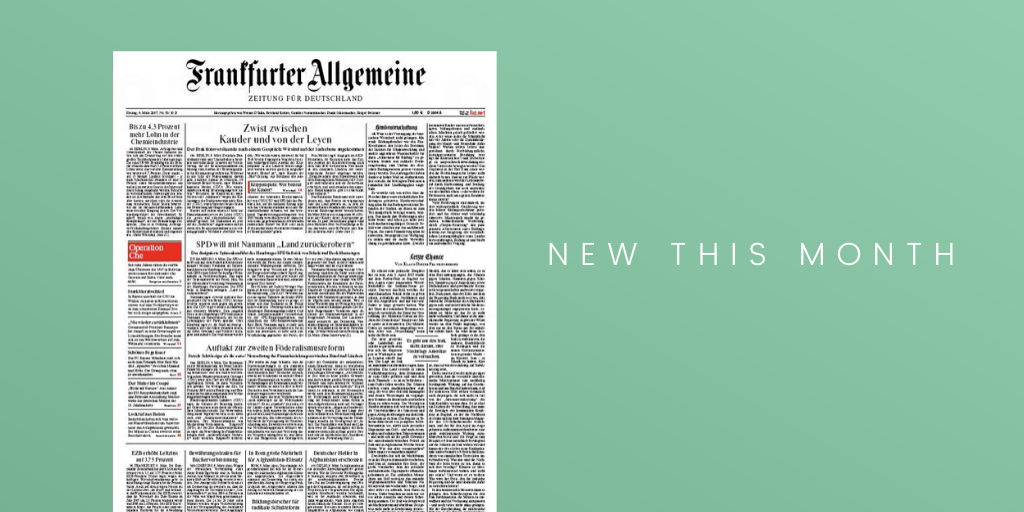 Get your daily, weekly, and quarterly news fix with Frankfurter Allgemeine Zeitung (FAZ) — one of the new additions to our catalog. Founded in 1949, FAZ is one of the most prestigious and influential newspapers in Germany, reaching more than 870,000 readers every single day. With award-winning imagery, thorough research, and commentaries on business, politics, and culture, FAZ offers a fantastic reading experience for anyone looking to stay up-to-date on the ongoings in the world.

FAZ is available to PressReader subscribers outside Germany through our worldwide B2B business partners, including at libraries, hotels, airlines, and cruise ships.


For the car enthusiast..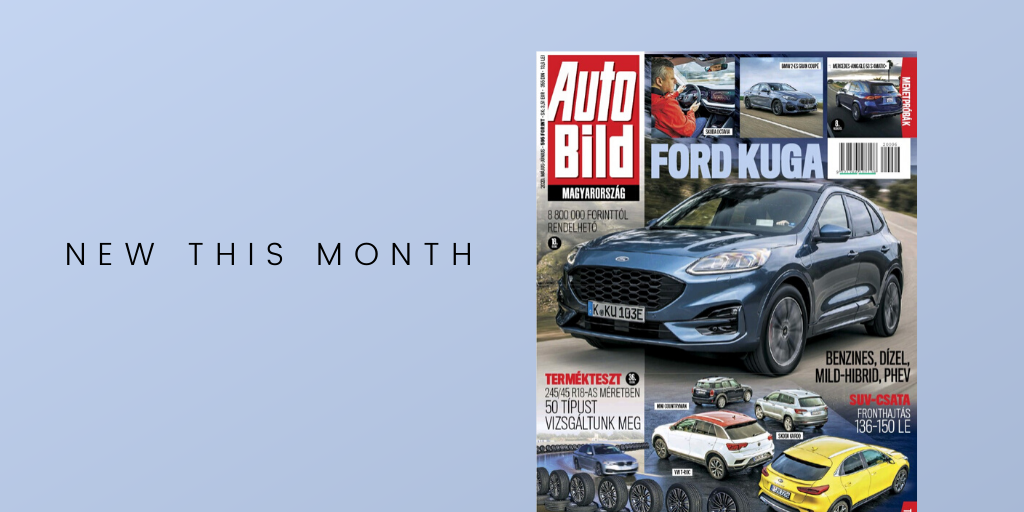 Another newbie on our platform— Auto Bild — is Europe's leading automobile magazine, and is published in over 30 countries worldwide. With comprehensive reviews and to-the-point statistics, it's the perfect magazine for any car lover. Through investigative stories, Auto Bild uncovers misleading and false information in the automotive industry, and comparative tests help you find the perfect new or used car. With a variety of topics to read through, Auto Bild allows readers to find exactly what they're looking for.


For the interior designer..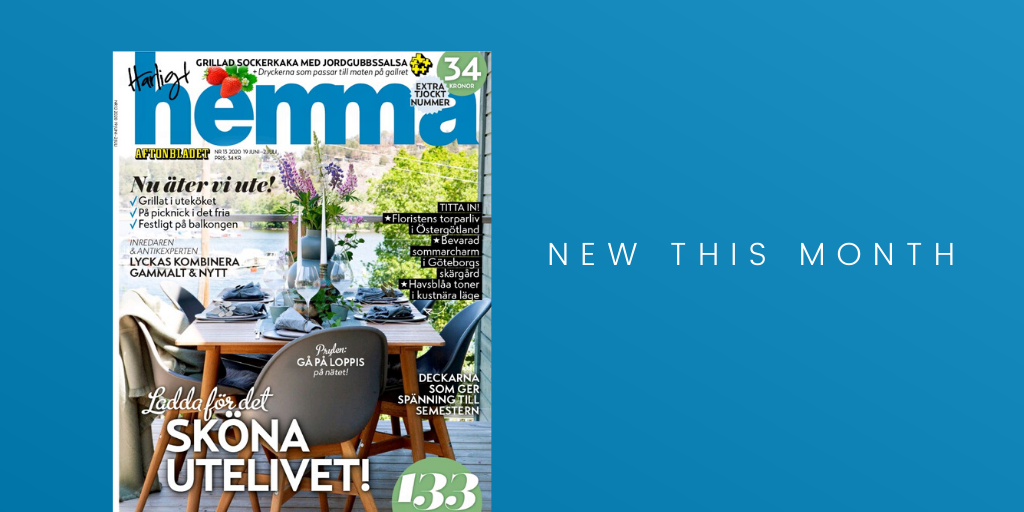 Harligt Hemma — which translates to "Lovely at Home" — is the perfect magazine for the interior designer, whether you're planning a complete home renovation or you're just looking for some simple DIYs. Filled with the best in decorating, architecture, shopping, and design, Harligt Hemma shows you how to make your interior dreams come true without breaking the bank.