Chances are excellent you're reading this from the safe comfort of your home office, kitchen table or living room; according to recent statistics, you're also very likely to be in a condominium or apartment. In Canada for example, a 2017 census reported that almost 2 million Canadian households live in condos or apartments. Of those, close to 70% were owners, while just over 615,000 rented. Here in British Columbia where PressReader has our headquarters, 1.5 million people live in a strata development. And, in the United States, 1 out of every 8 persons lives in an apartment, while 25-27% live in either a homeowners association, condominium community, or housing cooperative.
Whether tenant, owner, or guest, we're all spending more time indoors, and staying informed and connected to important information from trusted sources is essential. Indeed, even using our valuable free time to read up on our hobbies has moved from indulgence to necessity, whether it's reading a favorite magazine, catching up on favorite topics, or discovering new interests that bring joy to us and our families.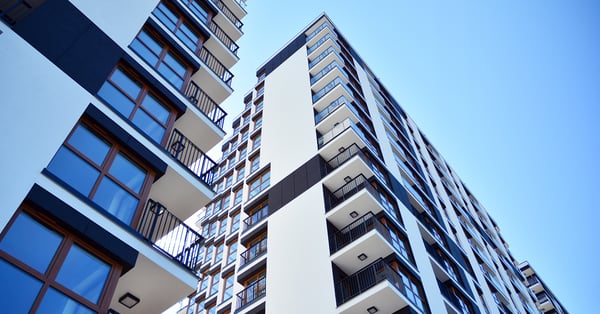 For residential and commercial building owners, property managers, strata corporations and condominium resort properties, this period of physical distancing and prolonged time at home offers an excellent opportunity to provide a leading-edge amenity like PressReader. This can create a deeper connection with tenants and residents within your property portfolio, and entices potential residents to seek out your properties. It also showcases your desire to keep families informed, entertained and, above all, safe, offering your residents a custom reading experience featuring over 7,000 of the world's top newspapers and magazines. You would be joining companies and organizations worldwide who are likewise redefining how they deliver content to their clients.
A property investment that provides priceless benefits to tenants, residents and guests
Property and strata management firms have already begun investing in their tenants' present and future well-being by adding PressReader to their existing amenities and services. PressReader has recently partnered with Essential Living, a progressive, London, UK-based residential developer who built and manage four ultra-modern residential buildings. With community and connection anchoring their company's core values, Essential Living ensures their tenants stay connected, and not only through shared amenities and social spaces. By offering PressReader to their valued tenants, Essential Living has not only differentiated their apartment developments from others within the industry, they are helping safeguard the well-being of tenants and neighbors. This is a key pillar in their community-focused approach. Initially a two-month pilot project, the success of our partnership has resulted in an extension of this exciting project.

As well, The Ritz-Carlton Residences Miami will be providing access to PressReader for both guests and resident-owners at the resort property.
Opportunities to explore interests that matter and bring joy to families
With publications from 120 countries in over 60 languages, PressReader provides something for everyone within your property community. Property managers can provide their residents and tenants with access to a variety of topics from publications around the world: from cooking and fitness to music and hobbies, to business news to medical updates, you're not only keeping your buildings' communities connected and updated, you're helping maintain everyone's physical and mental health.
Retailers and service providers have long appreciated how engagement is crucial to keeping customers happy and informed. Property management professionals can go one step further taking advantage of the same tools to engage residents and invest in technology to keep them and their families happy and safe.
Want to learn more? Let's talk!