Aspire and Club Aspire Lounges have been providing lounge services for tour operators, financial institutions and airlines across the globe for over 25 years. Trust us on this - they know their stuff. They've used their years of experience in the game to develop the way their lounges look and feel, and the services and facilities they provide - all based on their customers' feedback, insight, and experience.
For Aspire and Club Aspire Lounges, it's always been about providing travelers with what they want to heighten the experience of their journey. Since they're all about upping their game - they offered their loyal lounge members three days of complimentary access to PressReader as a trial, and, boy, did it go over well.
Why choose digital publications on PressReader?

More convenient




Environmentally-friendly




More hygienic




All publications - in one place




What words describe your PressReader experience?

Easy to use

Unlimited choice & selection

Trusted sources
The positive response to accessing digital publications on the PressReader platform of global newspapers and magazines prompted the lounges to go all-in and provide complimentary access in their UK lounges moving forward. And, as print publications have been removed from all in-terminal and in-flight places to encourage safety, Aspire and Club Aspire are set to offer their lounge visitors an experience tailored to them.
While in the lounge, travelers will have unlimited access to the world's best titles from over 120 countries in more than 60 different languages and over 7,000 newspapers and magazines to read on the PressReader app or on the web. The best part? You can download as many publications as you'd like to take with you, making that ten-hour flight a little more bearable. And downloaded publications are yours to keep, so you're free to hold onto them as a gift for as long as you'd like. Slow readers rejoice.
Elegance, open to all
If you're looking for an elegant lounge to enjoy rather than spending your time wandering the terminal - you're in luck. With their stunning interiors, Aspire and Club Aspire lounges welcome all travelers whether they are guests who book via third party websites, are card holders such as Dragon Pass and Priority Pass or book direct, or book through their website. Everyone is welcome to enjoy their upscale elegance, regardless of travel class, because Aspire believes everyone should have a perfect start to their journey. We can get behind that.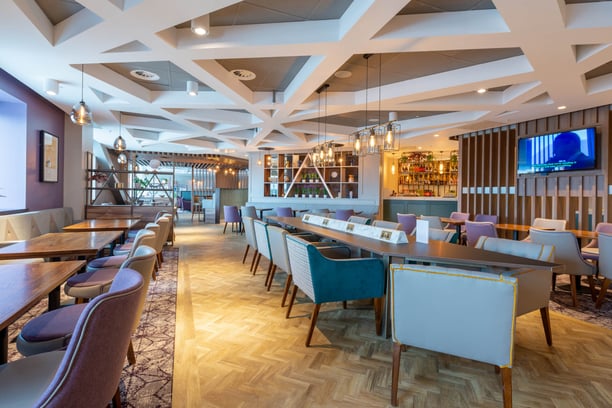 Dining, done right
Every lounge is fully stocked with cold bevies to please. Grab a champagne, a fancy cocktail, or a beer of your choice. If that's not your thing or it's just too early, there are plenty of non-alcoholic drinks available too. Soft drinks, tea, and as many cups of coffee as you'll need to power through that project you've been putting off, or that email you keep forgetting to send. Whatever you choose, Aspire and Aspire Club staff are on hand to serve you - complimentary everything. Most lounges also come with shower facilities, as well as a business center - all available to travelers for little to no additional cost. Whether you pop in for breakfast, lunch, brunch, or dinner, or just to kick-back and relax, you're sure to find something you'll love.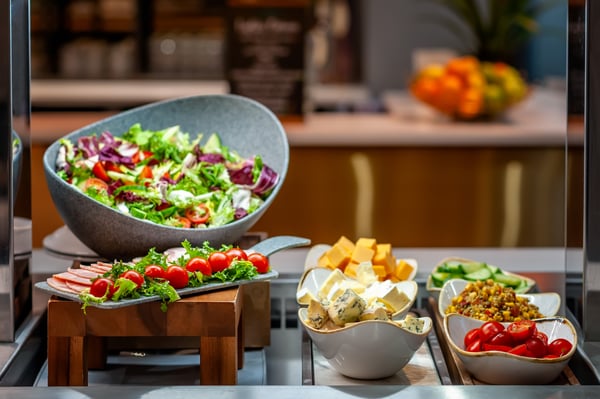 So go ahead, treat yourself
For frequent travelers or those simply looking to revamp their airport experience, Aspire and Club Aspire Lounges are the perfect stop while on your trip. Go ahead - trade the tough terminal seats for elegant decor and cozy chairs you'll sink into. Trade the overpriced coffee and stale bagel for a real, warm meal. Trade burning through your data for a superfast WiFi connection. And, trade scrolling through limited print publications for premium, cover-to-cover newspapers and magazines with PressReader. Going to the airport can be chaotic and stressful, especially in our new normal, but it doesn't have to be. So go ahead, book your Aspire or Club Aspire lounge visit, and treat yourself.
If you'd like to learn more about PressReader and how we're providing our aviation partners and their travelers an enhanced customer journey through digital publications - Visit us here.