Escape Lounges pride themselves on guest comfort. It's kind of their specialty. With 12 lounges and counting in 8 states, they've perfected the right environment for relaxation, productivity, entertainment, or whatever else brings guests in. So, how do they do it? Let's run through some of their awesome features.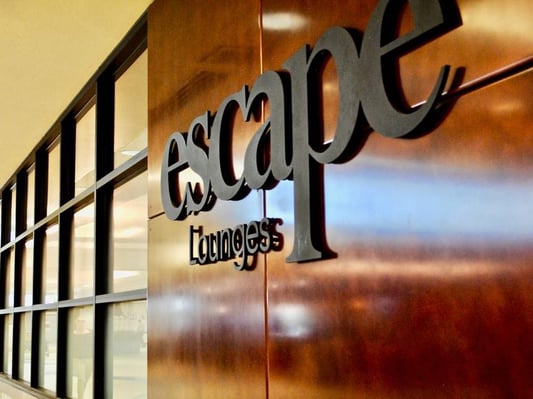 Connect with tech amenities
Too many of us have been through the experience of wandering around in an unfamiliar airport trying to find a wall plug to charge the device that's our only source of entertainment for the next few hours. Or connecting and re-connecting to the weak airport Wi-Fi that just refuses to work. Frustrating – to say the least.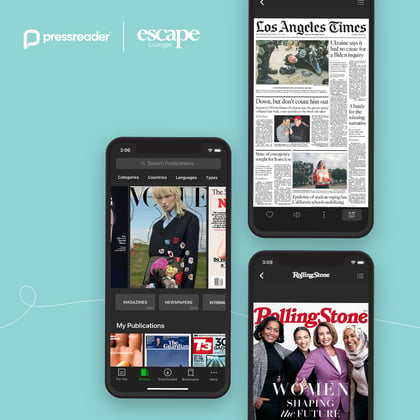 Whether you're a business traveler, or just need to get some bandwidth before you board, Escape Lounges has
you covered. You'll get access to enough wall plugs to charge every one of your devices, along with ultra-fast complimentary Wi-Fi.
Forgot to bring a device? No sweat. Guests can take advantage of tablets provided by Escape while in the lounge. Use it to connect to your world: browse your social channels, catch up with friends and family, or put in work.
If you're looking for even more, Escape Lounges and PressReader have teamed up to give lounge guests in Cincinnati and Phoenix airports unlimited access to the world's best titles from over 120 countries in more than 60 different languages. You can use the in-lounge iPads, or any one of your own devices to choose from over 7,000 newspapers and magazines to read on the PressReader app. The best part? You can downloaded as many publications as you'd like to take with you. That 10-hour flight just became a little more bearable. And downloaded publications never expire, so you're free to hold onto them for as long as you'd like. Slow readers rejoice.
Supercharged snacking
All that charging, browsing, and productivity can leave you hungry. Thankfully, each lounge menu was developed by an award-winning chef, using locally sourced ingredients for the most authentic experience. Whether you pop in for breakfast, lunch, brunch, or dinner, you're sure to find something you'll love. Grab a quick snack to munch on, or get settled in for an entire 3-course meal.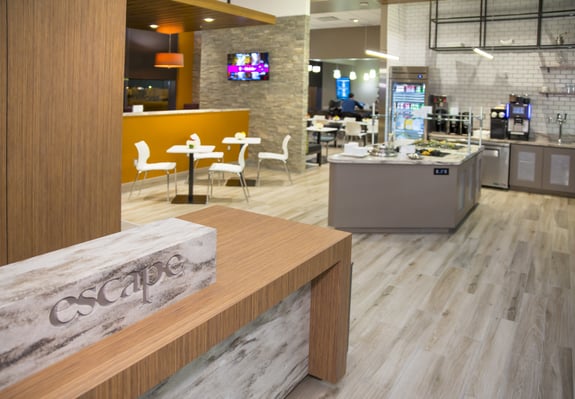 Bottomless drinks
Every lounge is fully stocked with cold bevvies. Grab a champagne, a fancy cocktail, or a beer of your choice. If that is not your thing or it's just too early, there's plenty of non-alcoholic drinks available too. Soda, tea, and as many cups of coffee as you'll need to power through that project you've been putting off, or that email you keep forgetting to send. Whatever you choose, Escape's staff is on hand to serve you.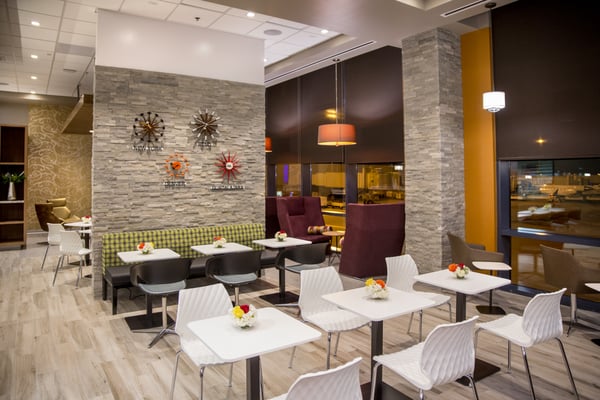 So go ahead, treat yourself
For frequent travelers or those looking to revamp their airport experience, Escape Lounges is a no-brainer. Trade the tough terminal seats for cozy chairs you'll sink into. Trade the overpriced coffee and stale bagel for a real, warm meal. Trade burning through your data for superfast Wi-Fi connection. Trade scrolling through the same newsfeeds for premium, cover-to-cover newspapers and magazines with PressReader. Going to the airport can be chaotic and stressful. But it doesn't have to be. Step into an Escape Lounges to find out for yourself.