Big news! We're proud to announce our partnership with JetBlue, the only major US airline to offer fast, free, high-speed Fly-Fi internet access at every seat, on every plane, gate-to-gate.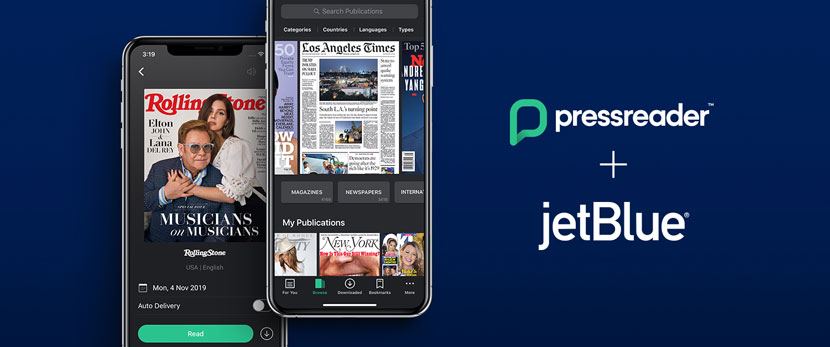 Starting today, JetBlue customers get 24 hours of free unlimited access to PressReader's entire catalog, including publications like Los Angeles Times, Newsweek, New York Magazine, Variety, and Rolling Stone when they connect to JetBlue's onboard Fly-Fi and sign up.
But wait, there's even more awesome. For the first time ever, JetBlue passengers get an exclusive discount on a monthly subscription after the free access expires – $9.99 for 15 publications.
Read the full press release here.