Last week on this blog, we told you about a new leadership brief from the Urban Libraries Council, which outlined ways public libraries can integrate artificial intelligence (AI) into their library services and functions. In that brief, the ULC noted that it "looks to position the library as a resource for the practical and responsible application of generative AI".
"Practical" and "responsible" are key words to note, especially the second one. Much of the current discourse about artificial intelligence revolves around the dangers of its irresponsible use. On this very blog we have looked at potential data-security risks posed by the use of ChatGPT in libraries, and explored at the ways that AI can contribute to the spread of misinformation online.
On the other hand, we have also outlined various ways that libraries can incorporate AI technologies to improve their services. These emerging technologies — artificial intelligence, machine learning and natural language processing — will only become more ubiquitous and woven into the fabric of our daily lives, and public library systems and university libraries alike must prepare for this new reality.
See also:
How do libraries use AI?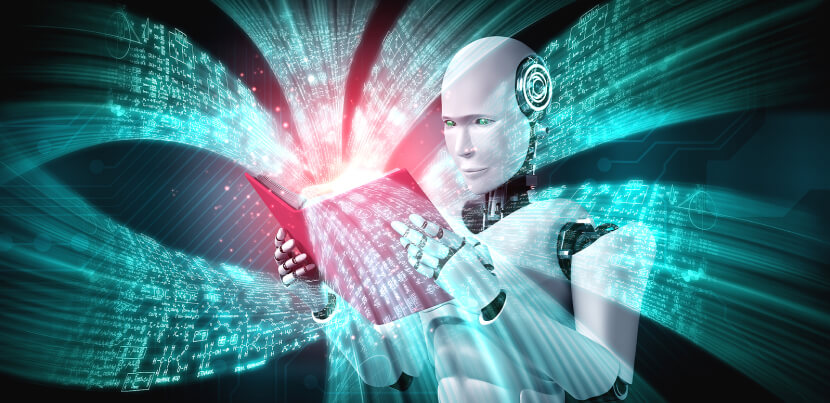 We have covered this topic at some length previously, including in our recent blog post about tech trends shaping the future of public libraries. In a library setting, AI can be useful in supporting academic research, in optimizing collection development and in facilitating data-driven decision-making, among other applications.
Here's a brief refresher on some other potential uses of artificial intelligence — particularly AI-powered automation — in the library environment:
Collection development
Libraries can automate the process of adding books, digital resources and other materials to the library catalog. This includes importing metadata, generating call numbers and updating records.
Hold and reservation management
The process of placing and managing holds on books and other materials can be automated. Patrons can reserve items online, and the system will notify them when the items are available.
Interlibrary loan requests
Libraries can use an automated system to request and receive materials from other libraries. This can streamline the process of borrowing items not available in the library's collection.
User account management
Patrons can manage their own library accounts online, including updating contact information, changing passwords and renewing materials.
Visitor data analysis and recommendations
Library automation can collect and analyze patron data to better understand usage patterns and preferences, which can inform collection development and program planning, optimizing resource management. Automated recommendation systems can also suggest relevant books and materials to patrons based on their preferences and borrowing history.
Librarians rise to the challenge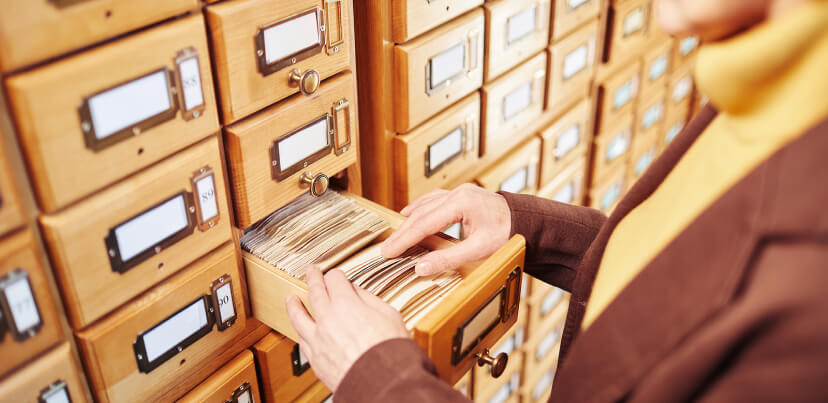 The fact is that most libraries have used AI applications for years. As the Association of College and Research Libraries (ACRL) observes in the introduction to its recent publication, The Rise of AI:
Librarians are uniquely positioned to rise to the challenge that AI presents to their field. Libraries and their like have existed for millennia; they progress with society, altering and adapting their services to meet the information needs of their communities. Academic libraries today have greatly expanded their digital offerings, not just to include electronic books or journal articles but also to support software application discovery and use. Some academic librarians might say they lack a foundational knowledge of AI or that they are ill-equipped to speak on the subject, and yet they have likely been interacting with AI through the different types of software applications they support. At the very least, they have encountered and mastered the art of the search algorithm.
AI enables libraries to lead
The ACRL is referring specifically to university libraries, but Urban Libraries Council President and CEO Brooks Rainwater says public libraries are also well-positioned to drive innovation.
"As generative AI tools become more accessible, effective and less expensive, there are new opportunities for libraries to lead," Rainwater says. "While there are persistent concerns that must be addressed on AI being used for misinformation, the opportunities in front of us are manifold. This includes responsible applications that improve efficiency, speed up communication and serve as a useful tool for showcasing and validating library services and resources."
Why is privacy a concern?
It's all about that big data.
Chris Chiancone, Chief Information for the City of Carrollton, Texas, noted in a recent LinkedIn blog post that in order to function effectively, AI systems often rely on huge quantities of data — data that can include sensitive information about users. This, Chiancone says, raises valid concerns about user privacy and data security, and libraries are not immune.
"Libraries have a responsibility to protect their users' information, and the use of AI technologies can complicate this task," he writes. "For example, if an AI system is used to recommend books to library users, it would require access to the users' reading habits and preferences, which could be considered sensitive information."
Regulating data and privacy protection
AI technologies are subject to existing data protection and privacy regulations, including the following:
General Data Protection Regulation (GDPR): A comprehensive regulation for organizations operating within the European Union (EU) handling the personal data of EU residents. It chiefly focuses on data protection, privacy and personal data rights.

California Consumer Privacy Act (CCPA): A data privacy regulation in California that grants specific rights to consumers regarding their personal information. It requires businesses to disclose their data collection and sharing practices, enabling consumers to opt out of sharing their personal information.

Other regional regulations: Other countries and regions have also implemented data protection and privacy laws for AI systems like ChatGPT. For instance, the Personal Data Protection Act (PDPA) in Singapore and the Lei Geral de Proteção de Dados (LGPD) in Brazil.
A comprehensive AI law
By the time you read these words EU member states, the European Parliament and the European Commission will likely have reached agreement on the final text for the AI Act, touted as the world's first comprehensive AI law.
As PressReader reported in a blog post on ChatGPT and data security this past June, the proposed legislation will classify AI tools based on their risk levels — from minimal to limited, high and unacceptable. It also addresses concerns such as biometric surveillance, misinformation and the use of discriminatory language. While high-risk tools will not be prohibited, their usage will require significant transparency.
Parliament's priority for the AI Act — which could become law early next year — is to make sure that AI systems used in the EU are "safe, transparent, traceable, non-discriminatory and environmentally friendly. AI systems should be overseen by people, rather than by automation, to prevent harmful outcomes."
A human-centered approach
Souvick Ghosh, an assistant professor at San Jose State University's School of Information, also advocates a people-led approach to the implementation of artificial intelligence at libraries and other institutions.
"The libraries need to evolve and embrace the AI revolution to make AI and conversational systems more accessible and human-centered," Ghosh wrote in 2021. "Chatbots are already being used in several websites that handle questions from patrons, offer directional advice, and point patrons to relevant resources. Deploying conversational systems in libraries and museums will help patrons with their queries and increase accessibility."
Ensuring a benefit to the community
What best practices can information professionals follow when deciding how to incorporate these emerging technologies into library operations? The Urban Libraries Council leadership brief we cited above includes the following five suggestions:
Move from informing to practicalizing such as leveraging AI tools for performance improvements at branches and in program design.

Leverage prompt engineering skills of library professionals who are already trained to find bodies of information using keywords or phrases.

Advance information literacy of staff and patrons through hands-on use of AI, such as workshops where participants learn how to generate short stories and poetry with AI.

Create an AI-focused digital inclusion network to ensure equitable access to the economic benefits of new AI powered technologies.

Advocate for the responsible use of AI to ensure these advancements benefit the community at large, and that foundational standards of education, innovation and access to information are preserved.
Library professionals will take the reins
Artificial intelligence and machine learning will only continue to get more advanced, but librarians are just as important as they have ever been — even if their role is evolving along with the high-tech tools.
On the American Journal Experts website, Charla Viera summed this continued evolution up nicely:
Just as library professionals took the reins in developing the search engines and strategies necessary to maneuver through intricate cataloging systems, they will also participate in the design of artificial intelligence-powered knowledge discovery tools. They will then take the initiative to educate the public on how to locate and interact with these AI tools.
Futurist Ray Kurzweil once described the librarian as "the natural leader for the age of information that is now unfolding." In March of 1993 (over 30 years ago!), Kurzweil wrote a column for Library Journal called "The Changing Library". In it he talked about what the library of the future might look like.
Why we will always need librarians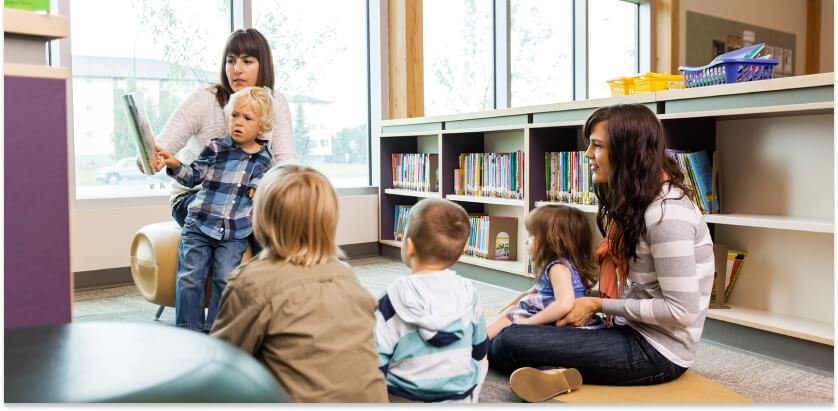 "With books in virtual form, transmitted readily through the communications ether, the emerging virtual library will not need to be housed in a building," Kurzweil wrote. "Computers will continue to facilitate the efficiency of administration, but this human-directed function will not go away.
"The last two categories of library service — knowledge finding and pedagogy — will become the primary focus of the librarian. Although computers will provide competition in these roles, until computers are capable of matching our intelligence, the role of humans in the process of managing and imparting knowledge will remain central."