As the world slowly opens up again, businesses are re-imagining what operating in the new normal will look like. Shared spaces like libraries aren't ready for patrons and students to gather just yet. In the meantime, libraries are getting creative with workaround ways to offer services, content, and information. Here's what libraries have been doing to support their communities during COVID-19 and beyond.
Curbside pickup and delivery
Many libraries have set up curbside pickup so their patrons and students can stay on top of their reading lists. This keeps people distancing, minimizes touch, and ensures community members can still access the books, content, and information they need. Some libraries are even doing drop-offs for community members who can't get to the library or who are continuing to self-isolate. They've also implemented courtesies like the removal of late fees, making borrowing more accessible to more people.
Digital, contactless solutions
It's clear patrons want access to digital resources. In British Columbia, the District of North Vancouver saw an immediate 60 percent increase in e-book use immediately after closing it's libraries in mid-March.
With the high demand of e-books and content during a pandemic, avoiding touching and sharing is key to reducing virus spread. So, many libraries all over the world are offering their patrons and students remote access to content on their own devices through PressReader.
With remote access, communities can get all the PressReader content they'd normally find at the library, even when they're not in its four walls. With just a few taps, patrons and students can get instant access to over 7,000 digital newspapers and magazines, all on their own smartphone, tablet, or laptop. Remote access makes it possible to browse, read, and download quality content anywhere, at any time, using the device they're most comfortable with.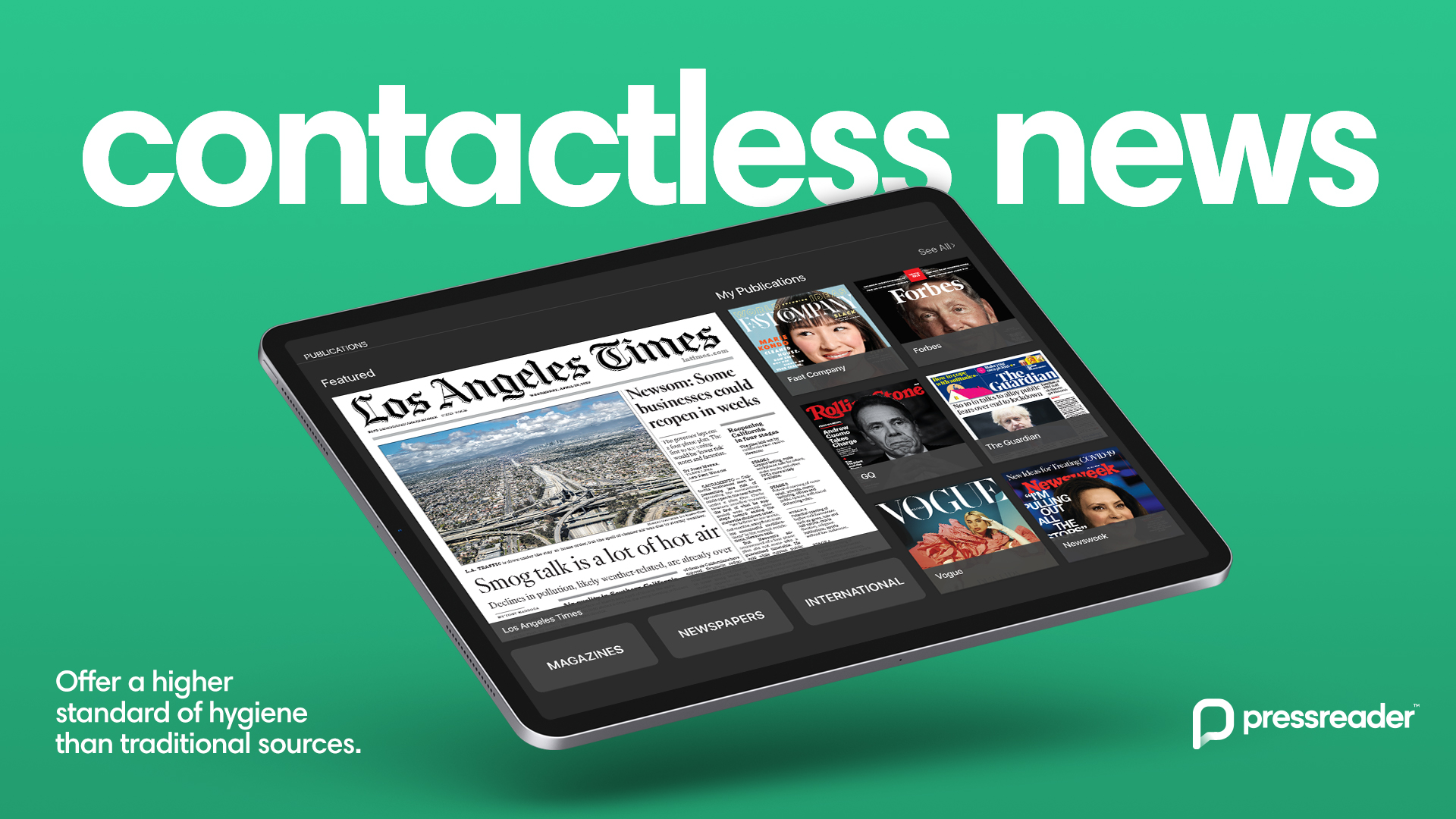 Warwickshire Libraries is one of many global libraries who's patrons have been able to enjoy PressReader from their own homes. In the past week, Warwickshire Libraries customers have read over 104,000 digital issues through PressReader. That's a lot of quality content!
In a letter of thanks, a Coleshill resident shared their experience with PressReader:
"The newspapers, not all about COVID-19, include other world news and fashion and gardening, and it's given me something to talk about with my daughter and two grandsons who live in a different part of the county."
A resource for students
With most students now learning through online classes full-time, they count on their local library to be a place they can get the information they need. Access to a digital source of trusted and vetted information is essential for students. That's why libraries are offering PressReader to students in every discipline. Students can use PressReader to search across more than 7,000 publications to find the right sources to support their learning and research. With access to over 25 different content categories like business, science, technology, art, design, and more, it's a source for every student.
Accessible services
Communities are realizing that libraries offer so much more than just books, and they're taking advantage of the awesome resources. Vancouver Public Library reported that more than a thousand new members signed up for cards in the weeks after they closed.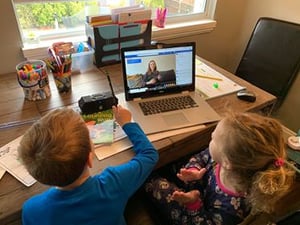 Content isn't the only thing going digital. With their physical doors closed, libraries are finding creative ways to
support community members who need help with something other than finding content. Libraries have moved their support services online — things like public putting assistance forms on their website, answering patrons' questions through online chat, and keeping kids busy with virtual storytime.
One of PressReader's partners, Arlington Public Library, launched Quaranzine — a weekly collection of creative works from the Arlington community. Initiatives like these are helping inform patrons about what's going on in their communities, making everyone feel closer. Librarians do so much more than help us find books. They bring, and keep us, together.
What will libraries look like in the new normal?
It's all about keeping the community safe, but serviced. It's true that libraries may not operate in exactly the same once we return to a new normal. But during this time, libraries have showcased that they know how to optimize their services and offer them in many different ways. After all, not everyone uses the library for the same things.
The president of the Libraries of Rome, Paolo Fallai, touched on what libraries have learnt from servicing their communities during COVID-19 closures:
"We don't want to go back to the past, but to take advantage of this emergency situation to try to imagine the future. Multiplying our efforts and tools to stay close to our users, from the smallest to the oldest. We will confirm all the 'remote' opportunities provided by technology and we will invent new and safe opportunities for meetings. Because libraries continue to be a community and an opportunity for access to free knowledge, free and without distinction"
If your library is looking for technology to better service your community, PressReader can help. Let's talk!