Libraries aren't just community spaces — they're portals to information, education and everyday resources, from study groups to childcare. But what does that mean in a time when the communities libraries serve have changed dramatically?
If libraries aren't ready to change just as much as the world around them, they risk losing relevance, or even fading into obscurity.
The future of libraries is uncertain, but it's not all doom and gloom. With bold imagination, there is so much we have to look forward to. Digital transformation, COVID-19, and patrons' changing needs have provided an opportunity to re-write the role of public libraries in our lives — here's how.
See also:
A time of transformation

Digital transformation has changed our society at a staggering pace, and it's not just libraries that are reeling as they try to keep up. As institutions everywhere were already struggling to get a handle on digital transformation, the coronavirus pandemic hit, and accelerated its pace exponentially.
The biggest way libraries will need to adjust if they want to stay relevant is by embracing the virtual realm. Digitally-delivered programs, and digital resources like ebooks and streaming services are no longer a nice addition to physical books — in many areas, they're already in much higher demand. In fact, when many academic libraries paused the circulation of print materials due to concerns about COVID-19, they were shocked to learn that few of their patrons even noticed.
The era in which libraries' primary function was to house dusty stacks of books is quickly receding. Today, patrons expect intuitive and user-friendly digital spaces like apps and websites, complemented by in-person branches designed around their needs and safety, not those of the library's collection. It means flipping a library's priorities altogether.
Media literacy is another critical factor that the libraries of tomorrow must address — and one that feels more important than ever. In today's information economy, content circulates virally, with little accountability to journalistic standards. Now, libraries have an opportunity to really make an impact, by helping their community members distinguish between credible information and harmful fake news.
New library spaces, online and off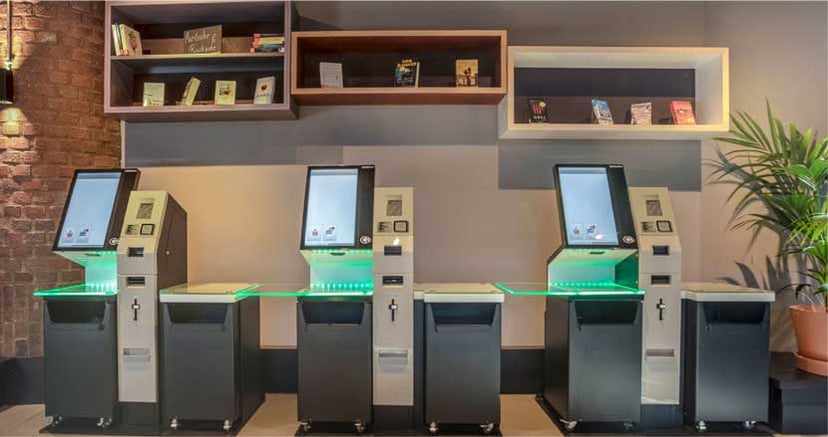 These are serious concerns, and for many librarians, they can feel like a heavy weight to carry.
But out of the confusion, exciting new library trends have emerged. Visionary institutions are rising to the challenge, dreaming up new kinds of community spaces designed around modern needs.
Digital touchpoints may be more important than ever, but physical spaces aren't going anywhere just yet. In the future, libraries might just look a little different. The trend in library design towards open, experiential spaces offering well more than rooms to read is nothing new. But in the context of COVID-19, these buildings might need to take enhanced safety protocols into account.
Touchless and self-service amenities are an obvious choice, as are kiosks, layouts that leave plenty of space for social distancing, and bookmobiles spread out around the community.
However, it's possible that libraries designed as communal spaces could not only come back, but become even more relevant as COVID-19 restrictions lift. For many, the shift to remote work will be permanent and libraries offer a safe, low cost venue for focused work, or even in-person meetings outside of the home.
Digital spaces for all
No matter how library branches evolve, digital services will only become more important. Websites and apps are now libraries' first point of contact with their patrons, and should be carefully designed to be just as welcoming and accessible as a physical branch.
Digital services designed to meet community needs, such as study or job-search assistance, can be offered both virtually and in-person. Online media services, like PressReader, also serve a very important need. They can address unequal access to quality media by bringing high-quality, reliable journalism within everyone's reach — no matter their socioeconomic status or unique accessibility requirements.
Forward-thinking institutions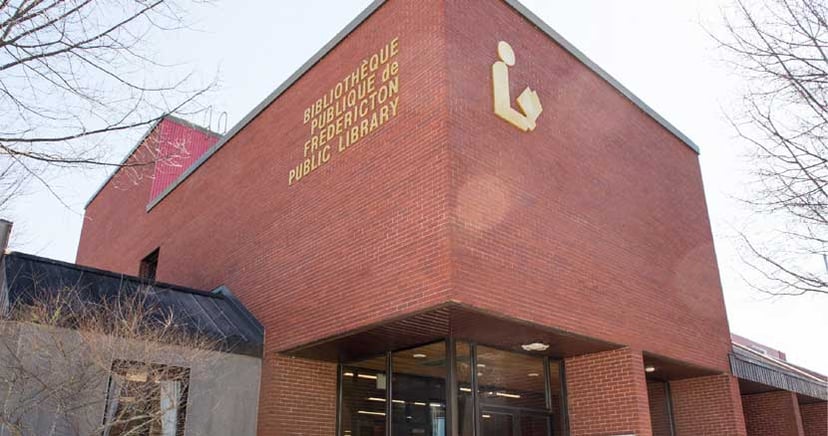 To picture the future of libraries, maybe we should look to the institutions that are already hard at work creating it. In Canada, New Brunswick Public Libraries are both listening to community needs and protecting their unique cultural heritage by offering materials in their local First Nations languages of Mi'kmaq and Peskotomuhkati- Wolastoqey​​, as well as making sure the library's website, branches, social media accounts, and other programming are welcoming to these populations.
In Helsinki, Finland, Oodi library features a theatre, restaurant, maker studios, family space and more, in a bold, hyper-contemporary building that was highly anticipated by locals. The library's facilities and robust programming schedule are currently operating at reduced capacity due to COVID-19, but it's still a lively, active hub for community connection.
By contrast, the Bodleian Libraries at Oxford University are steeped in history, but were expertly brought into the modern day. Now, scholars at Bodleian's historic Weston Library can work in peaceful silence in the library's Hogwarts-esque interior — but also enjoy a latte in its onsite cafe, or collaborate with colleagues in conversation-friendly breakout rooms. The libraries' extensive collection of rare books and manuscripts has largely been digitized, and is accessible to the public free of charge. They've also coped well with the constraints of the pandemic, offering special accommodations for self-isolating students and advance booking for sanitized, private reading rooms.
Challenge and opportunity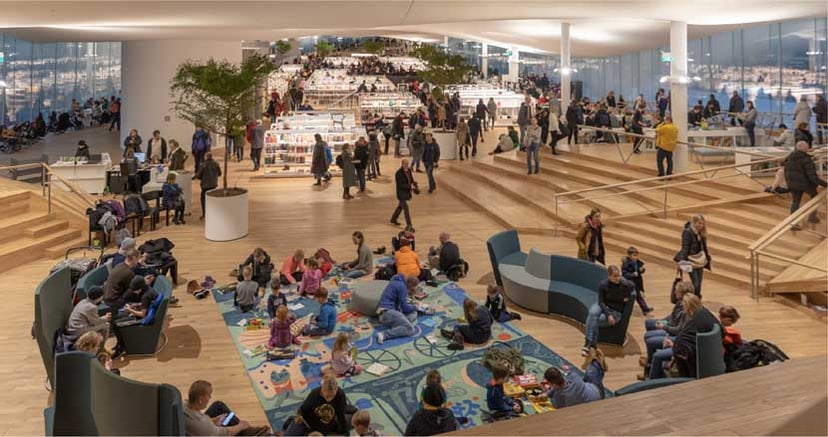 But for all this change and opportunity, it's fair for libraries to feel overwhelmed by their next steps. For many librarians and their teams, the effort to realize their visions for the future are daunting, especially when faced with ever-dwindling library budgets.
It might be challenging, but if libraries step back from their legacy models and think creatively, they can transform along with their patrons and communities. Maybe the answer is surprisingly simple: to stay relevant, libraries just need to listen to their patrons. If they're able to do so, libraries just might find themselves more valued than ever.
Interested in the future of libraries? We are too. Download our report on the Future of Libraries to keep learning about the impact of advanced technologies on libraries and education, the role of public libraries in supporting democracy, mass media and its impact on information literacy, and more.