To address one of the strategic priorities of the guest experience — access to quality content (e.g. newspapers and magazines) — PressReader partnered with Forbes Travel Guide to survey executives of hotels from around the world to gain insights into their plans for the future. Here are some of the highlights: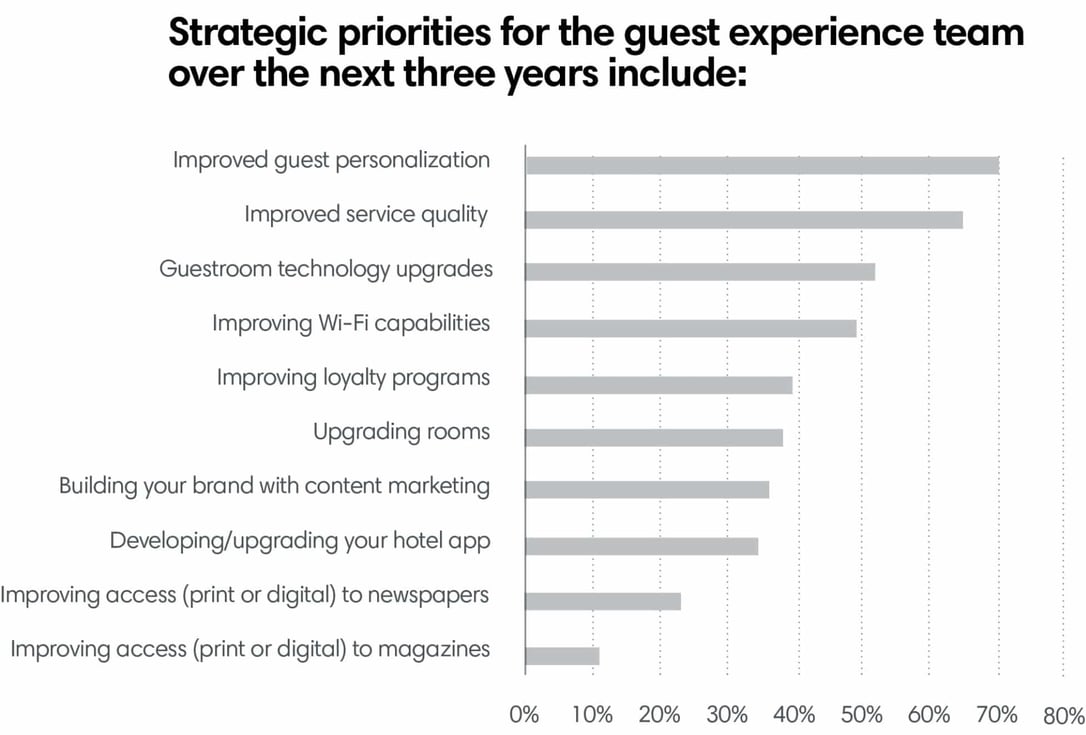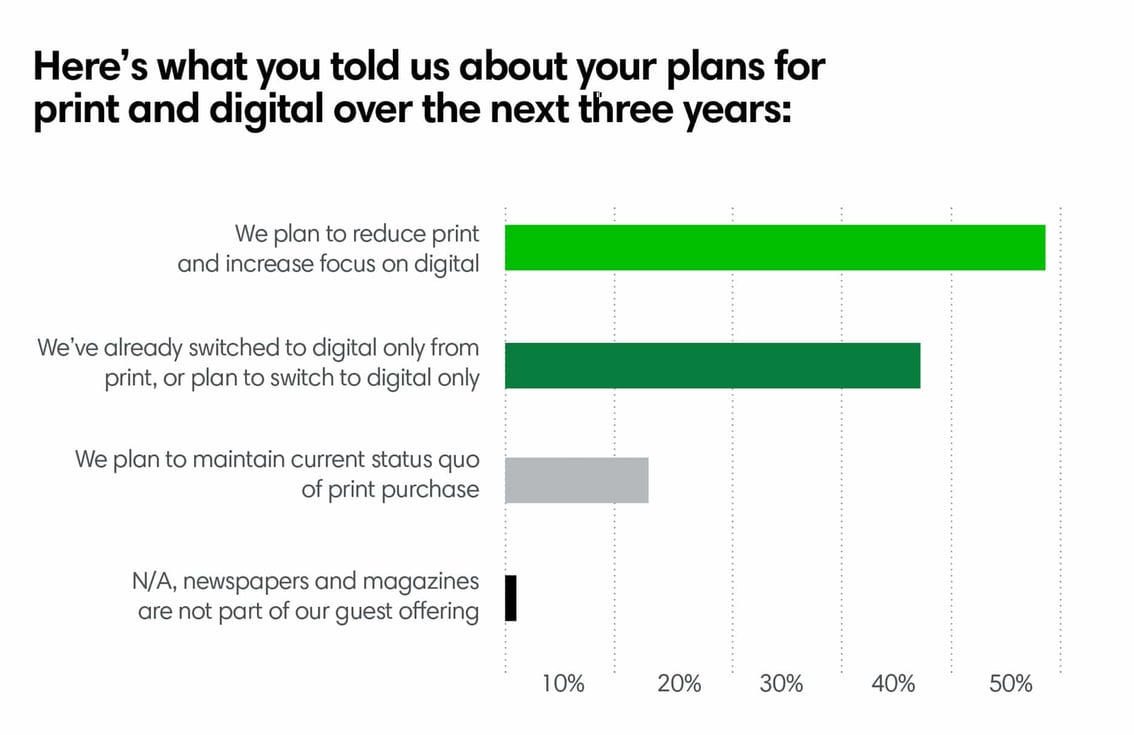 24% of hotels spend between 50K-200K USD on printed newspapers/year.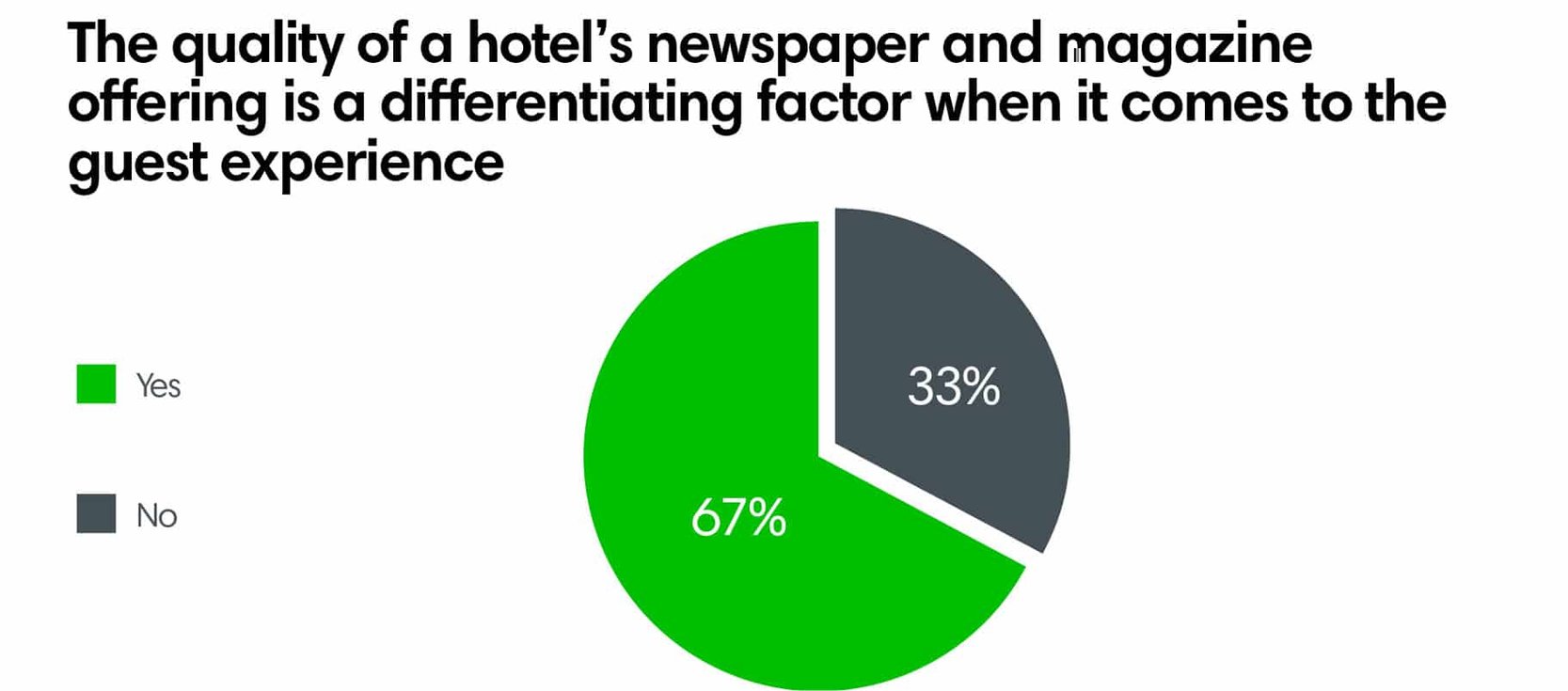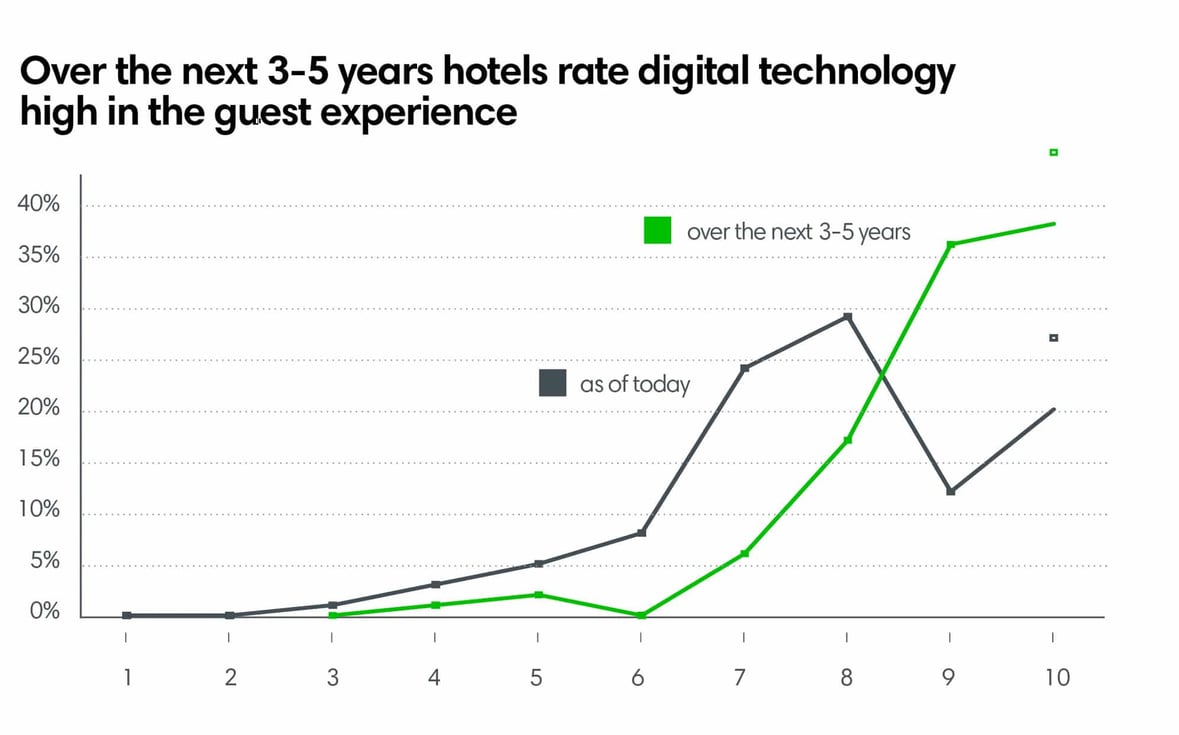 According to Ben Peacock, founder of the sustainability and innovation company Republic of Everyone, millennials prioritize purpose and sustainability over financial rewards, "If companies fail to prove that they are sincere about environmental and social sustainability, they risk alienating this group both as customers and employees." So the move by hotels to be more sustainable is no surprise.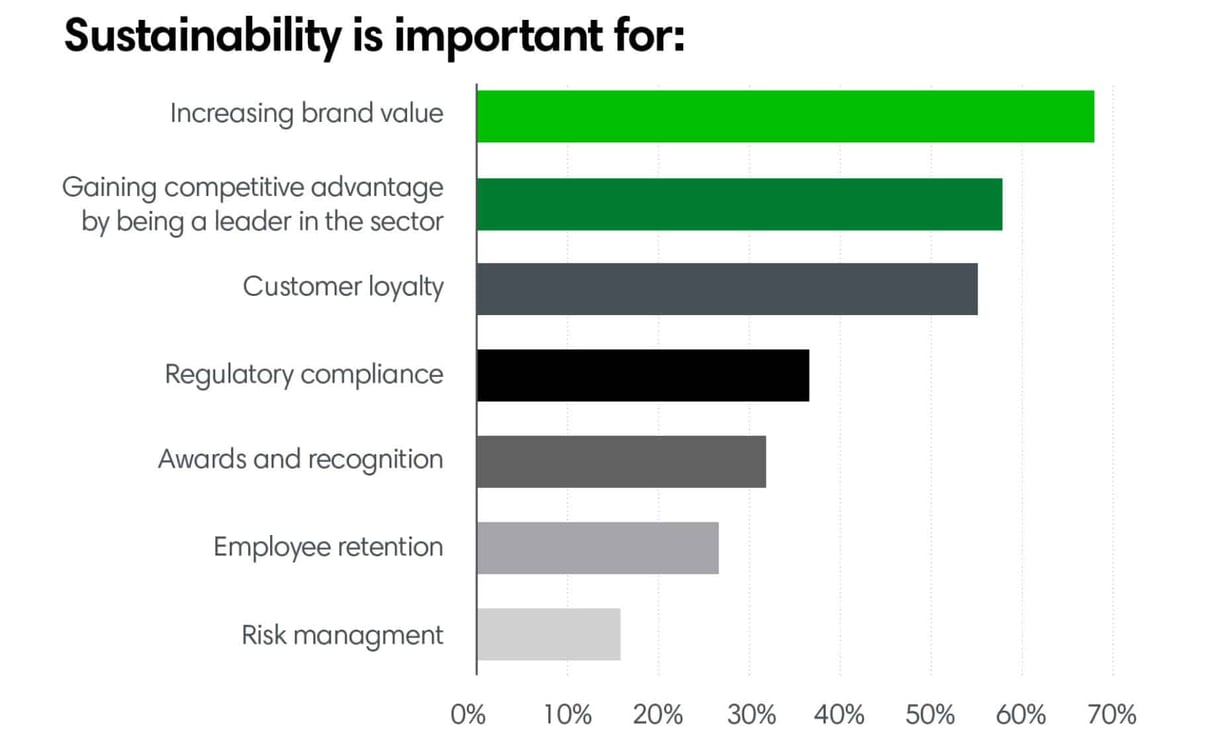 One of the most surprising results of the survey was the low priority given to post-stay engagement.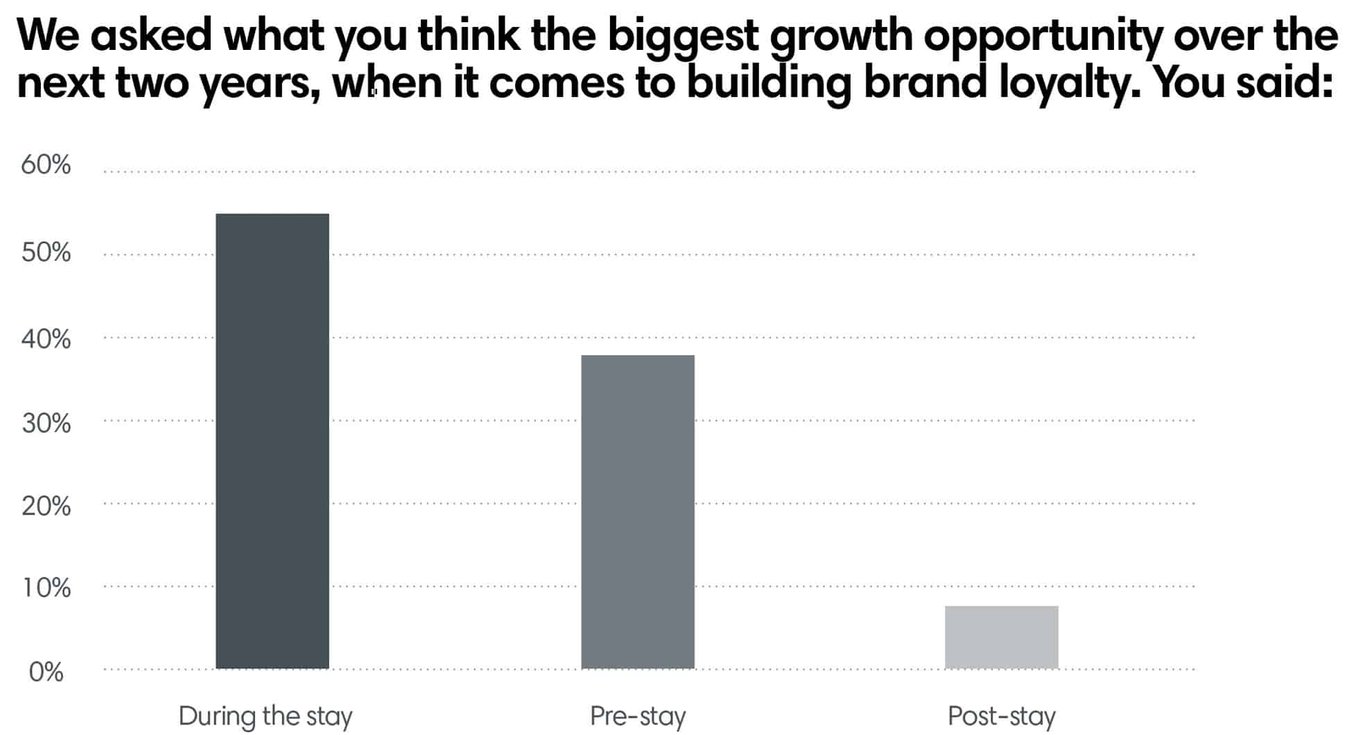 Perhaps it's because too many bookings are being done through third-party Online Travel Agencies (OTA) these days — bookings that take revenue away from hoteliers and block access to those guests' contact information. But that shouldn't stop hotel executives from embracing the opportunities that do exist.
Global media distribution and consumption in luxury hotels
According to Deloitte's 2018 Travel and Hospitality Industry Outlook, travel is outpacing consumer demand for goods (e.g. cars, furniture, household appliances, clothing and apparel). In fact, spending on what was once the mainstays of life has been dropping for a decade as experiential spending on vacations, recreation, and eating out is trending upward.
A 2017 survey by LearnVest supports that data, reporting that Americans, on average, spend 10% of their annual income on vacations.
But, although the future looks bright for the travel industry, there are forces at play that continue to impact the landscape, including a frenzied pace of change in technology, consumer behavior, and content consumption.
Changes in technology
Smart mobile technology hasn't been around all that long, but it's already become as common as a toothbrush in our everyday lives.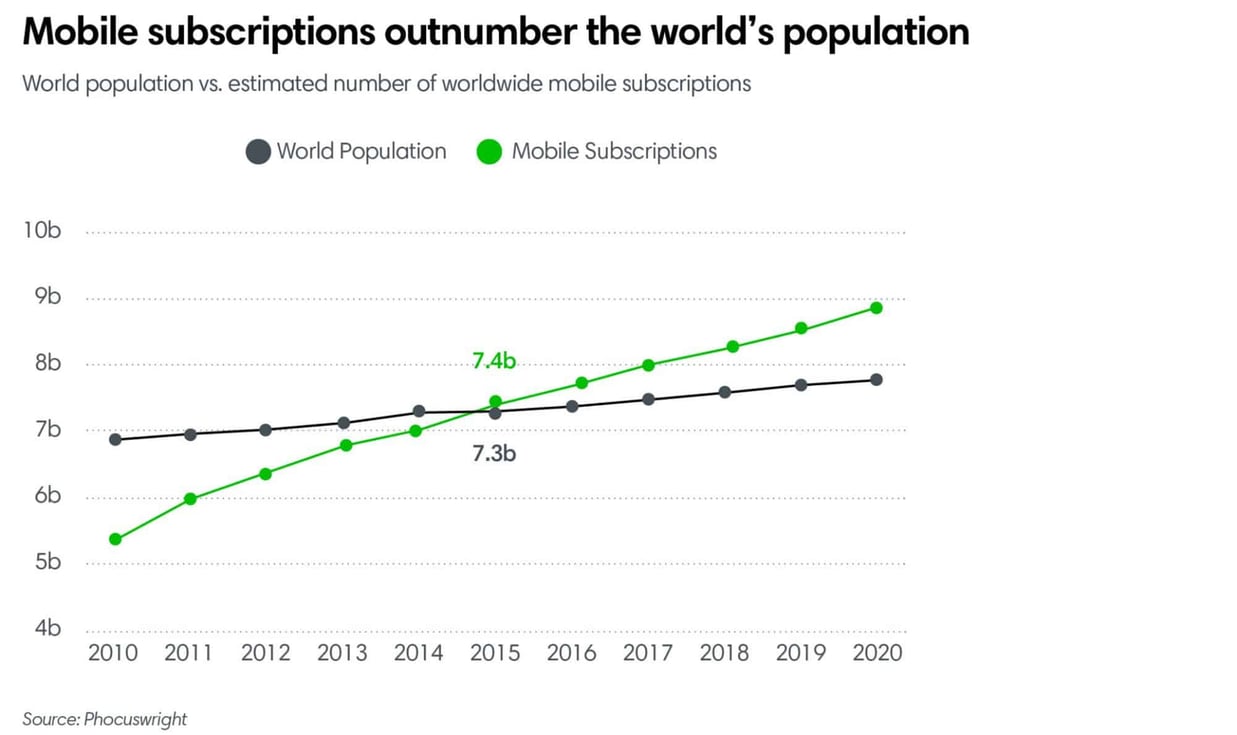 For the majority of the US population, a smartphone is no longer a convenient luxury item, it's an integral part of their daily lives — something they can't seem to keep their hands off.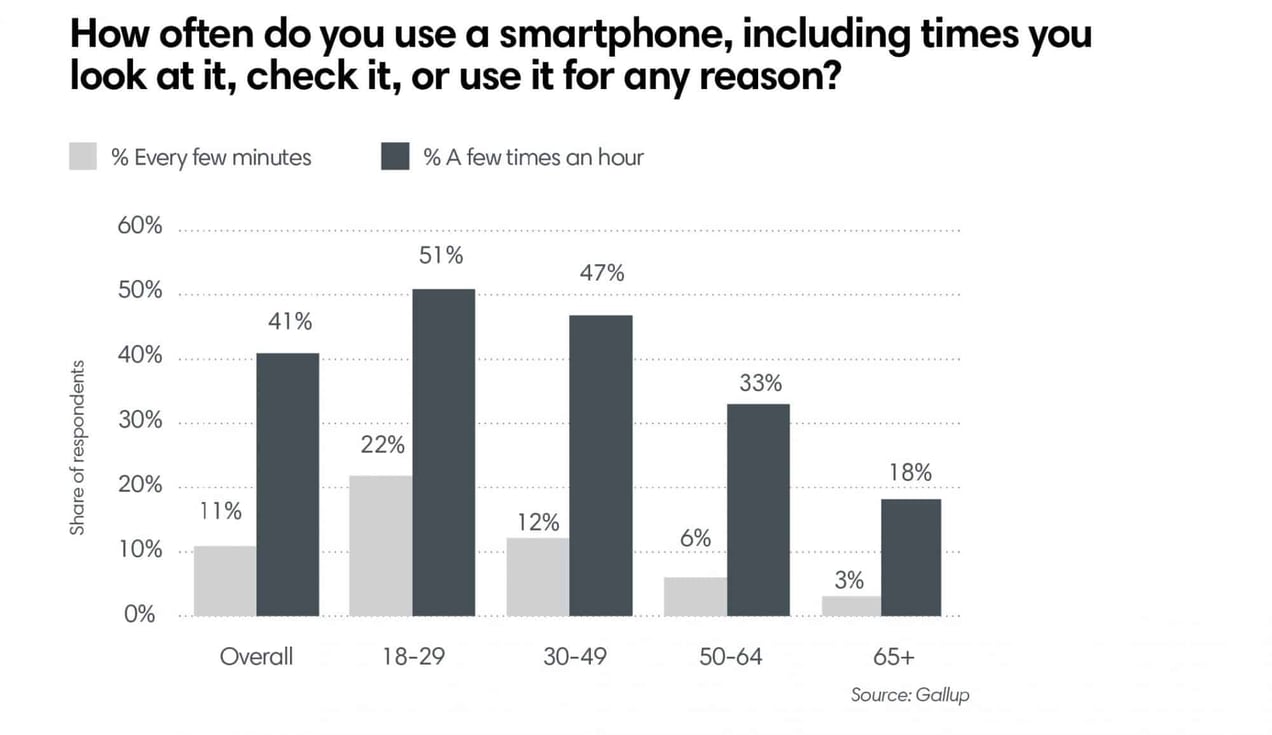 So it's no wonder that a quality mobile experience is imperative when guests communicate with hotels, and often a factor in their booking decisions. From mobile keys and room controls, to apps, location-based deals and content, mobile plays a critical role in the creation of a personalized guest experience.
Consumer-centric technology aggregators such as Airbnb, HomeAway and other OTAs learned this lesson quickly, becoming early adopters of mobile. Which is one reason they continue to take market share away from incumbent brands, redefining what consumers expect from lodging providers.
Private accommodations now account for close to one fifth of the entire Hotel, Lodging and Private Accommodation (HLPA) market, with bookings growing at a faster rate than hotels.
But private accommodation services don't stop there. Users of Airbnb can now book activities at the destination through Airbnb's Trips feature. Not only does this open up new revenue opportunities for the 3rd largest private accommodation company, it provides visibility into the guests' travel journey, preferences and behaviors — data that is the holy grail of delivering a personalized customer experience.
So it's no wonder that in a recent survey by Hospitality Technology, 52% of hotel operators said that improving their digital customer engagement is a strategic priority for them in 2017.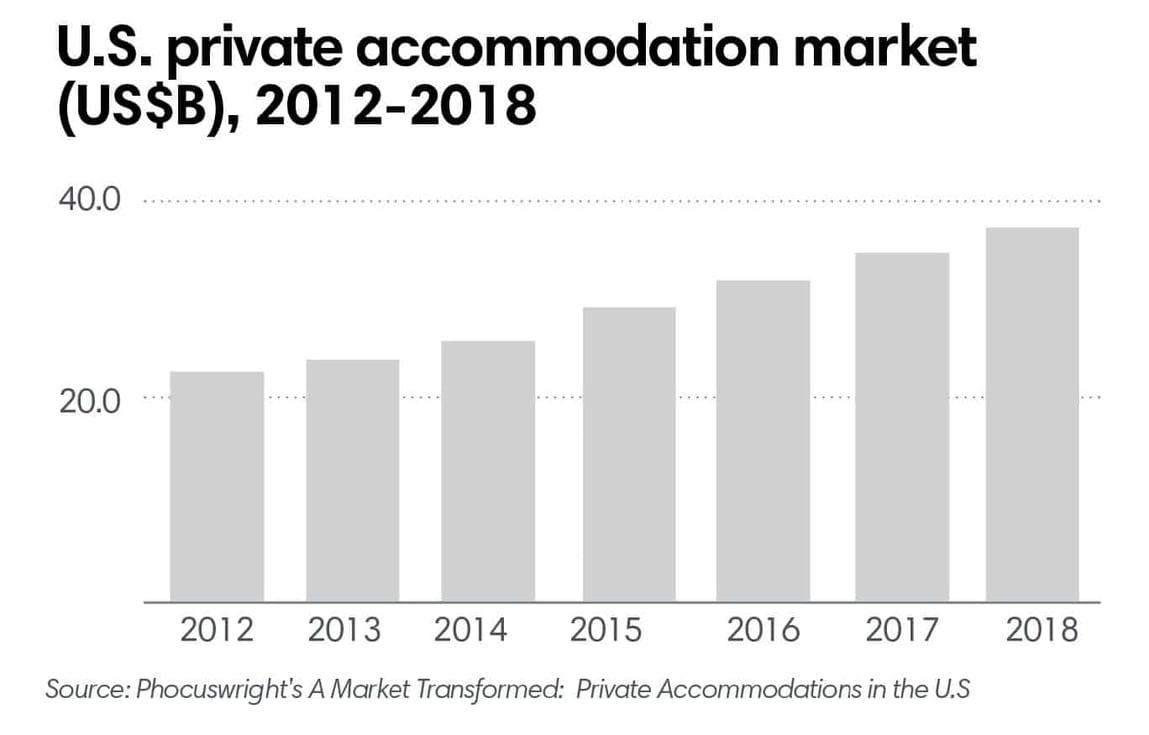 Changes in consumer behavior
For over a century, no change in society has been as impactful as the rise of the millennial generation. More diverse than any demographic that preceded them, GenYs exceeded the population of baby boomers in 2015 and are poised to reshape the economy as they enter their prime spending years.
These digital natives have been called many things (narcissistic, cheap, cynical, and lazy) and have frustrated businesses as they try to understand how the "Me Generation" ticks. It is a serious challenge, because no two millennials are created equal — a fact that exasperates businesses that still rely on demographic segmentation to attract millennials' trillions of dollars' worth of spending power.
But these tech-savvy consumers do have a number of characteristics in common. Wellness and on-demand access are very important to them and they prefer paying for experiences over buying things. Their unique predispositions fueled the growth in the Sharing and Experience Economies — economic trends that have had a direct impact on the hotel industry.
So it's no surprise that America's first digital generation makes up 66% of Airbnb app users and are playing a key role in transforming, driving growth in, and redefining customer service in the US$1.3 trillion travel industry.
Changes in content consumption
In 1927 the Hotel Statler in Boston became one of the first to offer complimentary newspapers to its guests. Since then, most other verticals in the luxury travel industry from hotels, to airlines, and cruise ships followed suit because they wanted to:
Differentiate and enhance their brand
Enrich the guest experience
Encourage travelers to stay onsite rather than go out to look for a newspaper
Allow visitors to keep in touch with what is happening "back home"
Keep business clients connected with important business news
But when the internet took off more than a decade ago and more and more people started getting news online, the single source of printed news outside rooms became irrelevant to many guests.
Marriott Chairman and CEO J.W. Marriott, Jr. who in 2009 gave guests the choice of receiving a newspaper or not said, "I visit more than 250 hotels a year, and more often than not, I'm stepping over unclaimed newspapers as I walk down the hallway."
Today, many hotel chains who are looking to upgrade to a more relevant news service for their guests are first asking themselves, "Is mainstream media still an integral part of the guest experience?" Well, if Forbes Travel Guide's 5-star hotel criteria that includes, "the choice of at least two complimentary newspapers is offered and distributed" (including digital), is any indication, then the answer appears to be, "Yes!"
We've all heard about the doom and gloom in today's media business with plummeting advertising revenues and declines in print circulation, but the truth is:
People across all demographics value high quality content and those who use news apps (which are on the rise) spend even more time consuming news
The majority are just not willing to pay for it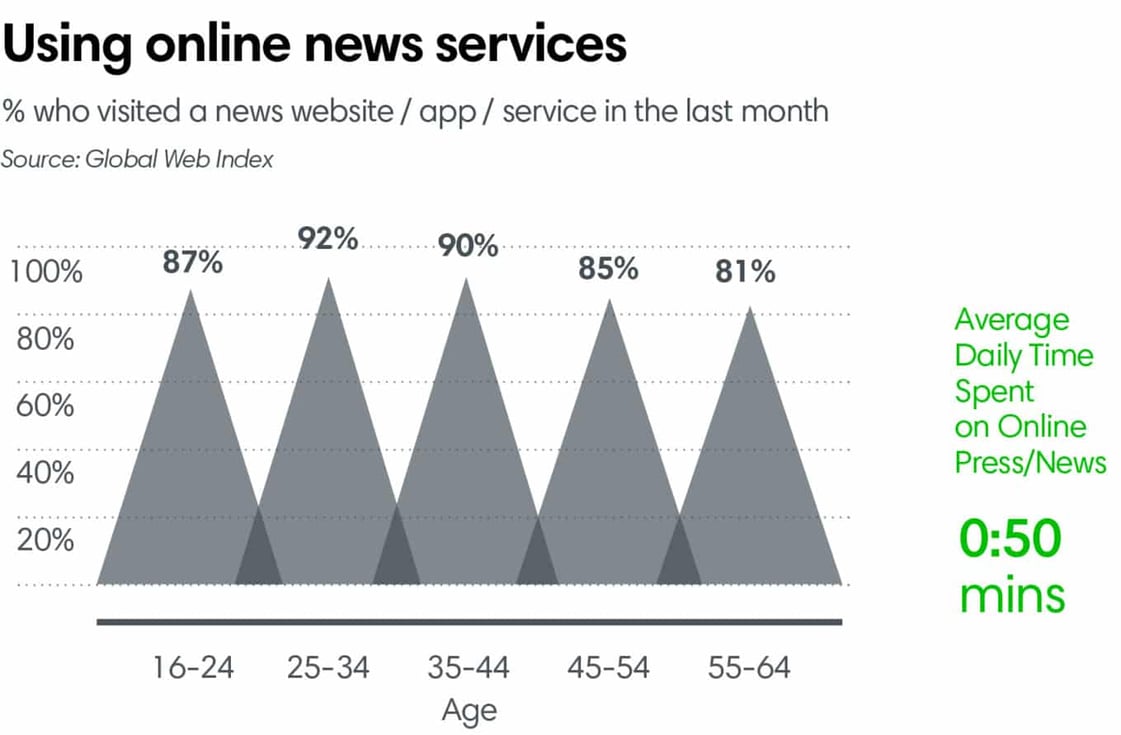 "With technology, anything that makes the guest experience easier and more enjoyable, we are all for passionately. Anything that interrupts human connectivity when the guest wants that human connectivity, we frown upon.

Look at PressReader, look how liberating and how smart PressReader is because now you can have any information you want and you're not stepping over publications that are littering the hallways and looking terrible.'

If you want to read a newspaper, a magazine or a blog, you have it all right there. It has become liberating where almost everybody, when asked what newspaper they would like to have, says, "No thanks, I can read it on PressReader." It's common sense now."
Jerry Inzerillo, CEO, Forbes Travel Guide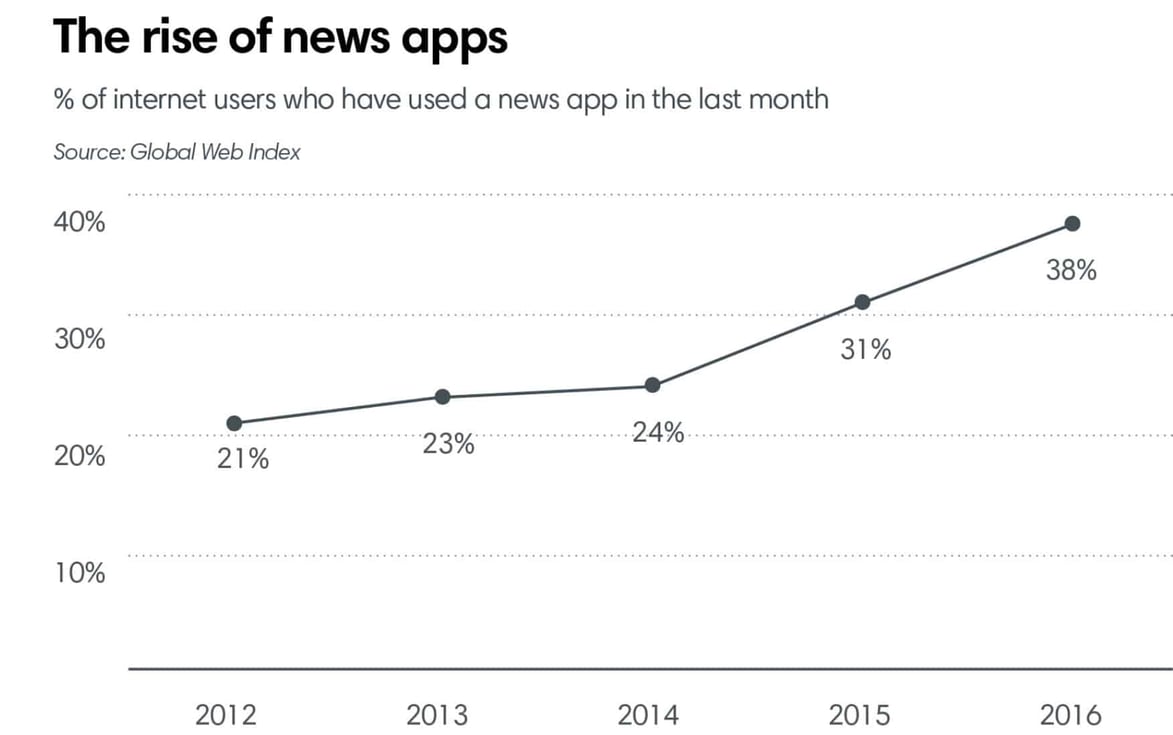 89% of the U.S. adult mobile population access news via their mobile device, preferring to spend that time on "hard" news about current events and global news, as opposed to weather reports and other forms of "soft" news.
Long-form journalism (typically found in newspapers and magazines) receives more views and shares, and engages readers more, than other article forms.
The average millennial also regularly follows over nine different news and information topics actively turning to search engines and news aggregators for multiple sources and community input makes sense for their topic of interest." Accepting access to only a single source of news is as abhorrent for this Netflix/Spotify generation as losing their smartphones
And despite what one hears about the growing mistrust in mass media, trust in newspapers is actually strong across all age groups.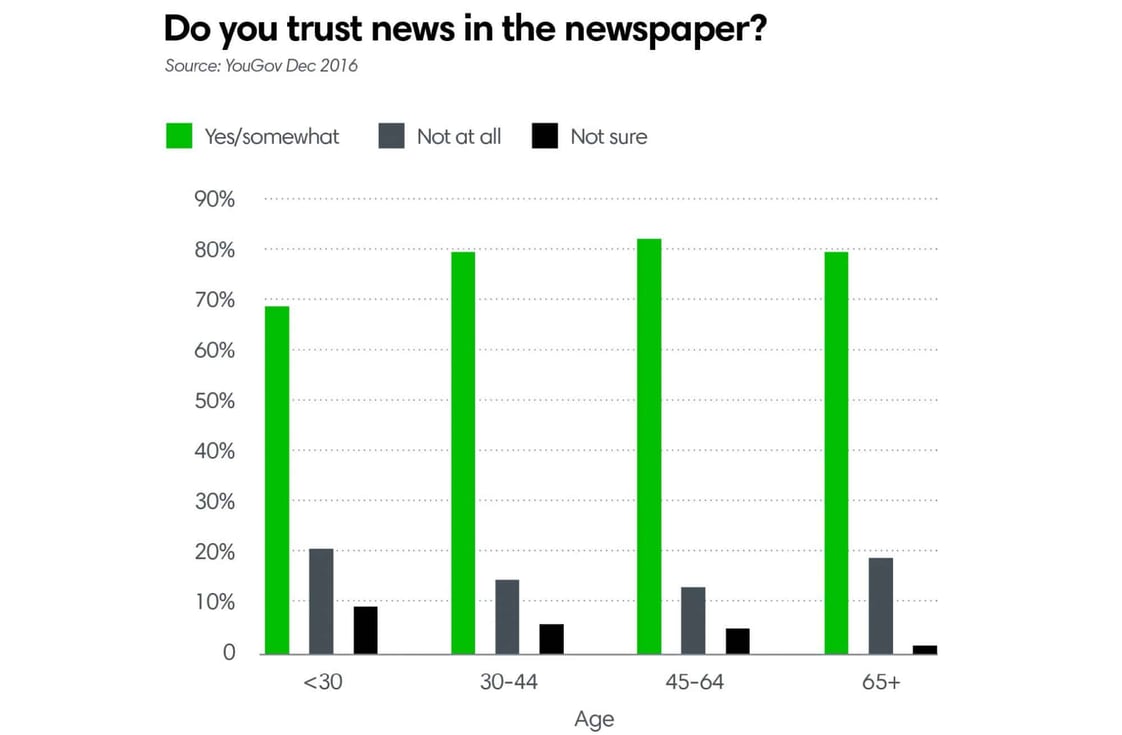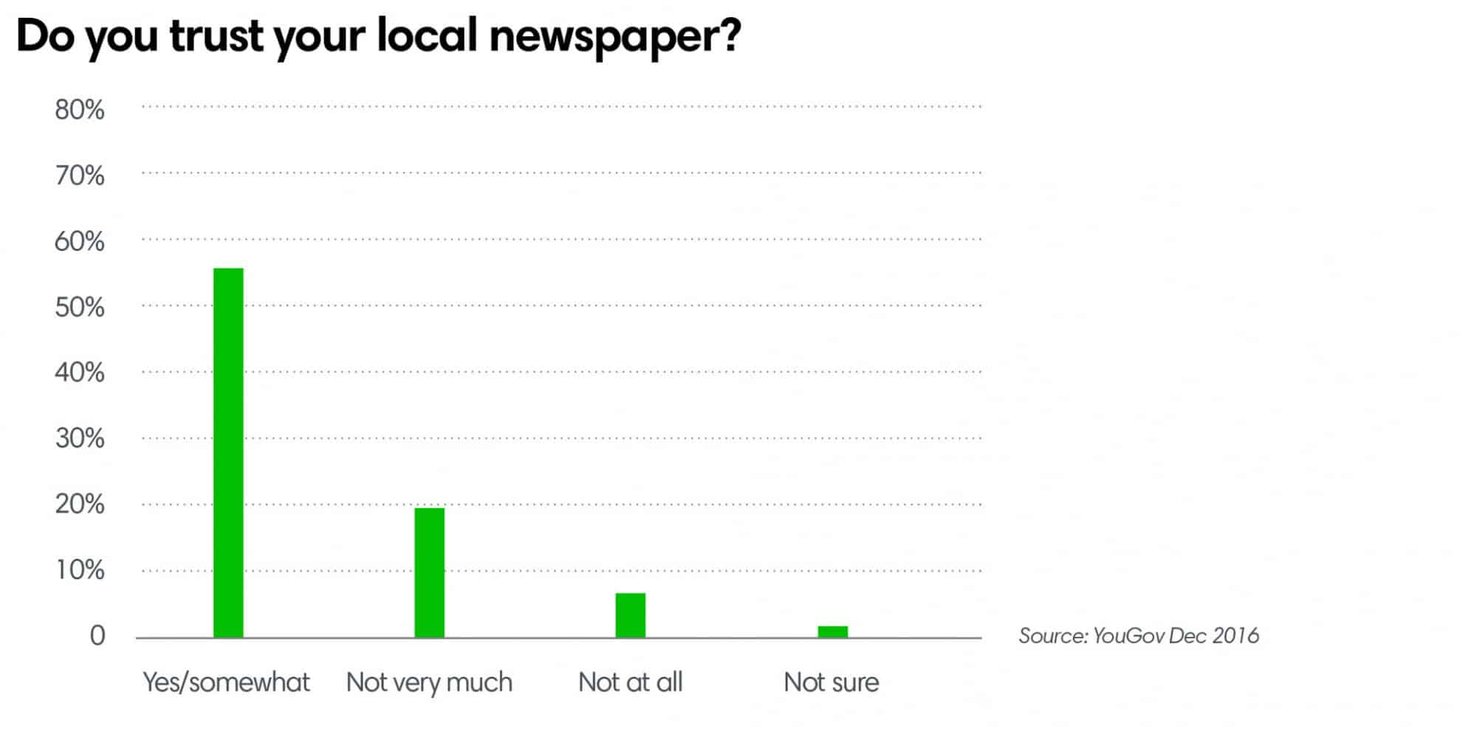 Meanwhile, loyalty in magazines remains high because of the quality of the editorial and even the advertising — often attributed to the "Vogue Effect."
Better to give and receive
If ever there was a time for the luxury travel industry to capitalize on the changes in technology, consumer behaviors and content consumption for a more profitable future, it is now. Every day, new opportunities are opening up to grow loyalty with connected consumers by offering a superior customer experience along every touchpoint in the guest journey.
Having a guest stay in your establishment is the warmest lead you'll ever get and there are many ways to connect and sustain a long-term relationship with them long after their reservation ended.
Thousands of hotels are already doing this by offering premium content that:
Drives positive brand experiences across numerous customer touchpoints, pre-, during and post-stays
Integrates quality content into their marketing pipelines, including loyalty programs, social media, email, advertising, and cross-promotional partnerships with publishers
Delivers higher levels of personalization based on who customers are, where they live, where they travel and their media interests
Studies have shown that when people receive a free gift, they respond in a number of different, often unconscious ways. Most feel a real sense of indebtedness towards the giver — a reaction coined as the reciprocity principle.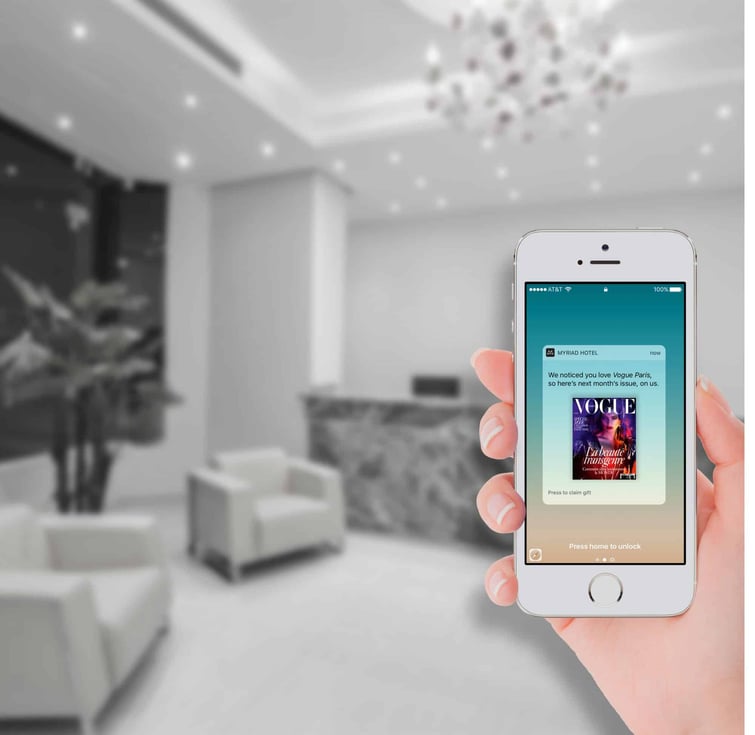 Hotels that have been giving complimentary newspapers and magazines to guests for decades understand the power of reciprocity. But those gifts were limited to customers already staying with them. Imagine giving a guest a digital copy of Vogue Paris after she stays at your hotel, with a message like "we noticed you love this magazine, so here's next month's issue, on us." This is a powerful way to engage guests post-stay and deepen their relationship with your brand in a way that:
Enhances awareness for your brand
Generates good will, turning past guests into brand champions
Strengthens your affinity with premium publishing brands
Enables you to follow, connect and engage with guests through your own branded content channel long after they've checked out
PressReader offers your guests unlimited access to more than 7,000 of the world's best newspapers and magazines. Want to know more? Let's talk.
About the author
Nikolay Malyarov is the Chief Content Officer and General Counsel at PressReader. His deep knowledge of both the global tech and publishing industries has made him invaluable in building PressReader into a truly global business. He writes extensively about the intersection of libraries with digital publishing, a unique position of expertise sparked by his past as a young Reference Library Assistant at BYU-Idaho before he joined the media world. He is frequently invited to speak at conferences, sit on panels, and present at award shows throughout the digital publishing industry. He is recognized around the world for his strategic vision, insightful commentary, and ability to predict future trends of the publishing industry.