CANNES - We're partnering up with Uber for a second time during the Cannes Film Festival, to offer Uber riders complimentary access to thousands of premium newspapers and magazines from all over the world directly to their smartphones or tablets whenever they ride.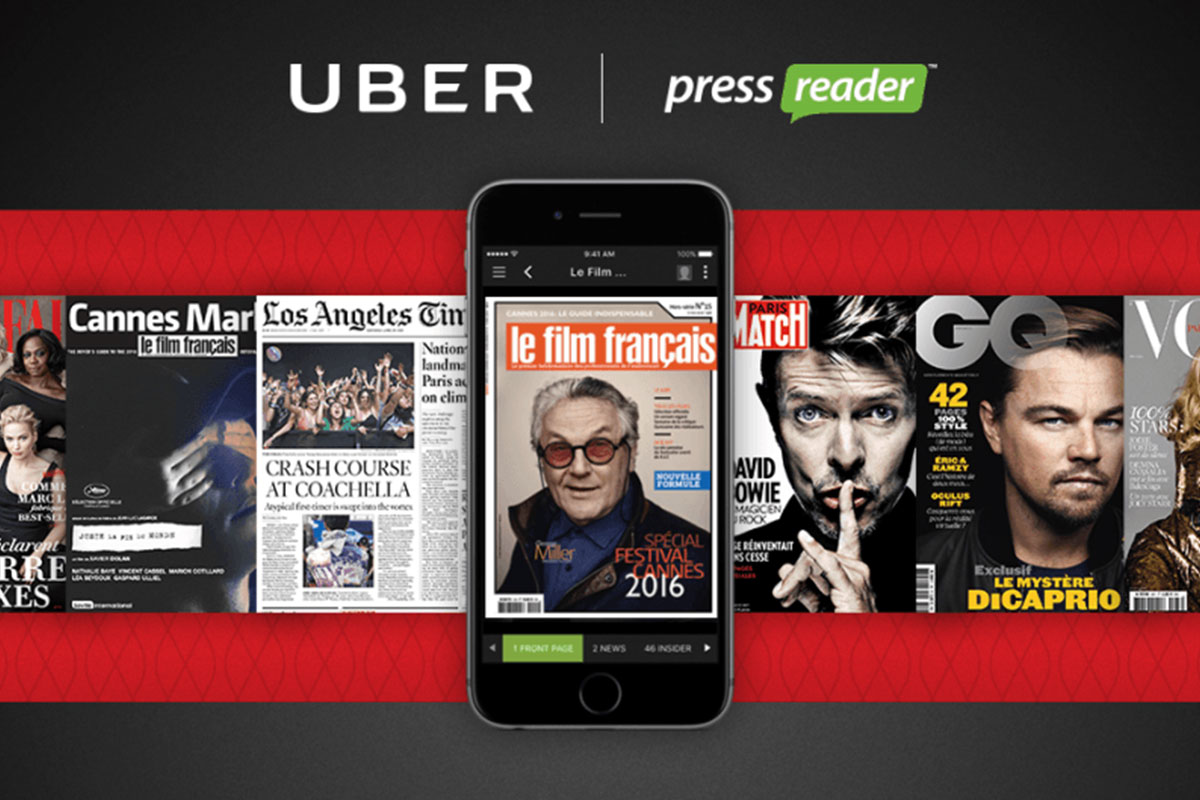 No matter where they're from or what language they speak, riders can read online or download their favorite local and international titles onto their own devices whenever they use Uber. Best of all, if a title is downloaded, riders are able to continue enjoying it even after they have stepped out of the car.
Popular titles for Cannes Film Festival Uber riders include the Cannes Market News (a special daily publication during the Festival), Le Film Français, Paris Match, Vanity Fair France, Vogue Paris, The Guardian, The Washington Post, the Los Angeles Times and thousands more.
Both Uber and PressReader are all about using tech to transform entire industries, thereby improving the consumer experience. By working together we're able to offer a high-value service personalized for every unique reader.
"We're happy to be working with Uber during the Cannes Film Festival once again," says our Chief Commercial Officer, Igor Smirnoff. "We see over and over again in the travel industry around the world that having access to personalized, premium content really adds to the experience of travelers, especially when they have downtime in an airplane, at a hotel or on a cruise ship. Extending this service to Uber riders in Cannes means that they'll enjoy an even more luxurious experience. And if you're accessing the latest from the Cannes Market News and your hometown news every day, it makes it worthwhile to use Uber daily during the Festival."
About PressReader
PressReader is a platform for people who want to read, share, and talk about the stories that matter to them. We've partnered with thousands of publishers in over 100 countries to give readers unlimited access to top-quality journalism around the world. With the PressReader app, 6,000 newspapers and magazines can be read online or downloaded to a smartphone, tablet, or laptop. Readers can subscribe to PressReader, or access our entire collection without a subscription simply by walking into one of thousands of PressReader HotSpots.
media.pressreader.com
Jordan Power
Manager, Public Relations & Communications
1 204 232 2479
JordanP@pressreader.com