Here at PressReader, we have an immense respect and appreciation for all that librarians do. This is a profession where the scope of work evolves constantly, requiring an ever-changing range of both hard and soft skills — from the core tenets of library science to leadership, empathy and innovation. When we look at the librarian job outlook, not only are the demands on libraries increasing, we're also seeing growth in the demand for librarians. According to the Bureau of Labor Statistics, the employment of librarians and library media specialists is projected to grow 9% from 2020 to 2030 in the United States. As more people look to enter this profession, particularly in such challenging times, they may be asking themselves, why work in a library? What is it like to work in a library today?
See also:
We looked to library teams to help us answer these questions as part of our research on the future of libraries in 2022 and beyond. We conducted a survey of over 400 library professionals around the world, including respondents from 69 countries across six continents. Of those, 39% work in public libraries, followed by academic libraries (34%), K–12 libraries (10%), corporate libraries (9%) and government libraries (7%). The majority of respondents (30%) identified as library managers or directors, though respondents also included digital collections managers, teacher librarians, acquisitions librarians, IT specialists and more.
We asked them to weigh in on the librarian job outlook today. They shared not only their biggest challenges and priorities, but also what they love about their jobs — even in the midst of one of the most challenging times we've collectively faced.
Here's what we learned:
The biggest challenges of the past year
The majority of respondents (over one third) agreed that closures or restrictions due to COVID-19 were the biggest challenge of 2021. This was followed by budget cuts (15%), rapid digital transformation (13%) and two other COVID-related needs: adopting new safety protocols (12%) and supporting their teams as frontline workers during COVID-19 (10%).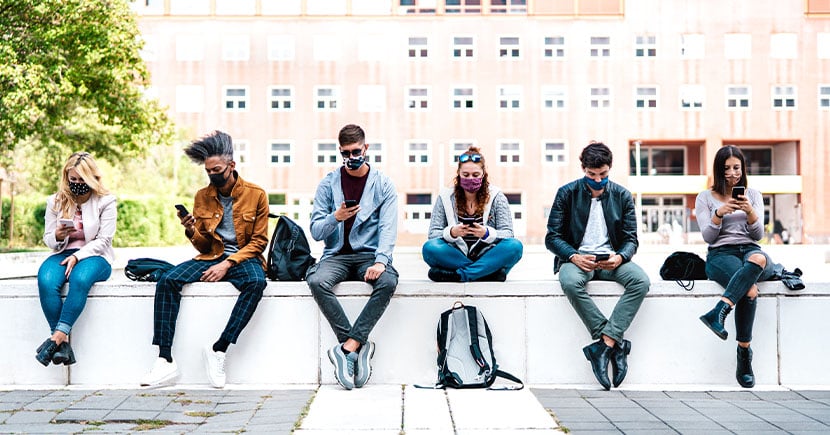 That said, libraries rose to these challenges time and time again. For example, Edinburgh City Libraries found a new way to serve their communities with delivery services. By partnering with the Edinburgh Childrens' Hospital Charity (ECHC) and Sick Kids Hospital, they were able to develop a program to distribute books to immunocompromised children and their families who were self-isolating from COVID-19. The program was a resounding success, distributing almost 600 books to 71 families that would not otherwise have had access to them.
The next five years: challenges that lie ahead
In terms of what's to come, the biggest challenge facing our respondents is securing funding amidst further budgetary restrictions (32%) — this has been a consistent theme for libraries. In our 2022 Future of Libraries report, Shamichael Hallman, Senior Library Manager at Memphis Public Library, recommends that libraries determine the data points they can track to show ROI and justify future funding. "I think it's imperative for libraries to capture their social impact and tell those stories," he says. "It's important to find the right sorts of measurements, the right sorts of qualitative and quantitative data points that can speak to the important work that's happening."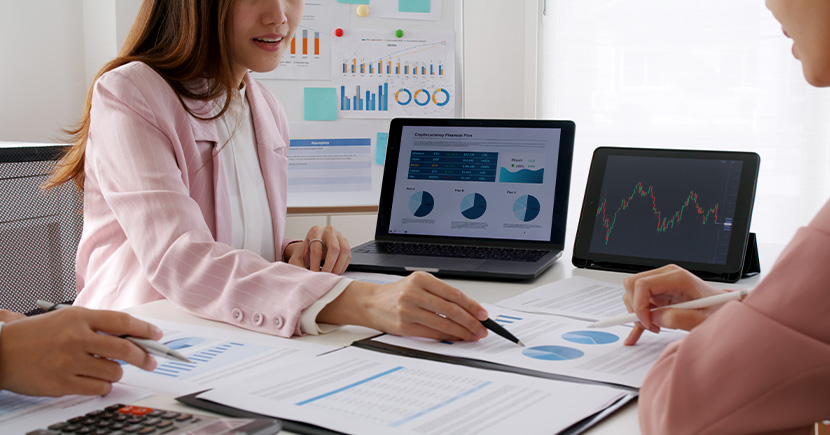 Other top concerns for library teams include the pace of technological evolution (22%), the declining trust in objective information (12%) and data privacy and protection (12%). Not only are librarians being tasked with developing patrons' media literacy in increasingly polarized communities, they must remain on the forefront of technological change and upskill their teams accordingly.
Read more about these trends in-depth in our 2022 Future of Libraries report here.
What most excites library teams right now
At the same time though, these challenges are leading to inspiring developments in the library space. We asked library teams what most excites them right now, and the top three results were:
The opportunities created by new technology – 29%

The role of libraries as critical hubs of democracy and civic engagement – 22%

The opportunity to partner with and empower local communities – 18%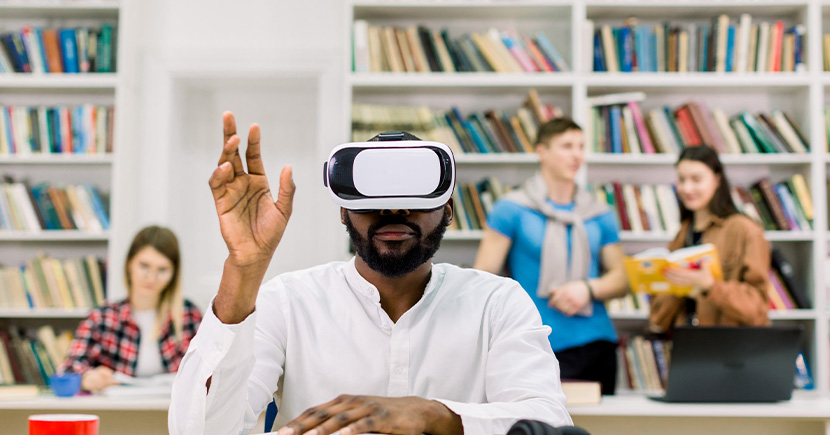 Another expert interviewed in our report, Juanita Thacker, Director of Marketing of WOC+Lib, predicted similar evolutions. "I foresee far fewer physical materials being circulated and library teams facilitating access to electronic resources more than anything. The library will be an even bigger community space and will host a wide variety of programming events for its users."
2022 priorities: budgets and programming
We also found that librarians' 2022 budgets and program plans reflected these priorities: investing in technology, expanding programming and facilitating outreach to engage communities. These were some of the top responses from The Future of Libraries report:
What is your primary budget priority right now?
Digital content licences – 24%

New or improved technology (hardware and software) – 20%

Physical library infrastructure – 20%

Digital outreach and marketing – 12%
What new services or community programming have you introduced, or are you planning to introduce in the next year?
Remote access to library content (i.e. digital news tools, remote reference and information search services) – 78%

Hybrid event experiences (both physical and digital) – 45%

Makers spaces (i.e. access to woodworking, sewing, 3D printing, etc.) – 24%

Curbside pickup – 18%
"Libraries should engage with their communities by taking the time to explore the five W's so that they can perform effective outreach through programming and services," says Thacker. "Answering questions like 'who are our patrons?' by using demographic data about their communities. What are users doing in the library? What are their likes and dislikes? Where are they going inside of the library? What times of day are they in the library? Why do they use the library at the frequency that they do?"
Programming can include book talks, professional development workshops, fundraising events and more. "Services should be designed based on demographics and data collection to ascertain what services are working and which are not," she continues. "Service and programming provision are iterative processes in my mind. It is very much like the research process that we teach our students: trial and error until you get to where you need to be."
Are you looking to offer remote access to your library's content? If so, PressReader can help. Learn more about PressReader for libraries or speak with a member of our team.
Librarians' favorite parts of their jobs
At the end of the day, respondents made it clear that the role of the librarian — while challenging — is also fulfilling. Their favorite part about the job? Assisting patrons with their needs (26%). This was followed by managing the library database and collections (21%), developing library programs and services (15%), facilitating and promoting reading (11%) and building partnerships with other community organizations (8%).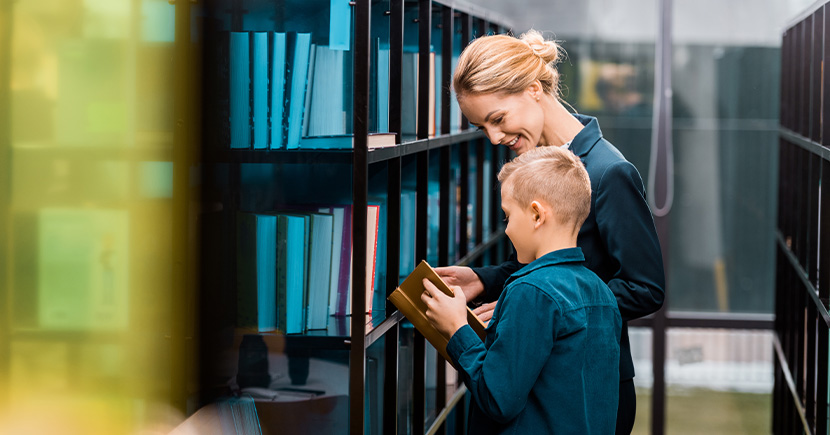 We also asked respondents to elaborate with examples, and it's clear that genuine care for people is at the core of what librarians do:
"Teaching students how to be lifelong learners and teaching skills required to 'learn anything'"

"Mentoring staff and seeing staff progress through promotions"

"Supporting social change through the catalogue"

"Letting people discover new things and activities"
As these survey results show, the role of the librarian is dynamic, and working in a library is both demanding and rewarding. But most of all, the findings show that libraries and the teams that run them are resilient. They have consistently evolved alongside their communities for years — and they'll continue to do so for years to come.
For more survey insights, and a deeper look at the biggest themes shaping librarianship as a profession today, read our 2022 Future of Libraries report here.