At a glance, publishers and digital newsstands might seem like natural rivals. Publishers have built a business on monetizing individual readers (with the help of great journalism). Digital newsstands, on the other hand, are designed to be an all-access pass to anyone with a subscription, opening up the floodgates to provide media content from anywhere in the world.
But this rivalry is false. Digital newsstands like PressReader are a platform for publishers: an opportunity, not a threat. By offering newspapers, magazines, catalogs and more via a digital publishing platform, publishers can access a new audience of international readers, promote individual subscriptions, have a presence in new markets and more.
And for libraries, which recognize the value of quality content and supporting the publishing industry, digital newsstands can be a powerful tool to promote media literacy and content diversity in their communities.
That's right: publishers, libraries and PressReader might actually be the perfect trio of friends. Here's why.
See also:
Digital platforms for publishers get publications into traditionally hard-to-reach spaces...

As pleasurable as it is to flip open a fresh magazine or pore over a hard copy of the paper with a cup of coffee, the reality is, there are distribution limitations when it comes to physical print products. These may be financial, these may be logistical — the bottom line is that every publication can't be accessible to everyone whenever and wherever they want it.
Libraries might buy one copy of a regional newspaper for one branch, but not invest heavily in local content from a different region, or make it available at every branch. And chances are, individual readers aren't going to subscribe to their hometown newspaper if they're living out of town.
With PressReader, though, smaller papers and out-of-region publications can be made instantly available to everyone. Travelers can get their local news on the go — The National Post can be just as conveniently accessed in a library in downtown Vancouver or Hong Kong. Without physical limitations, publishers can still reach their audience out of region, and (bonus!) can potentially reach a new readership in the process.
Provide access to new audiences...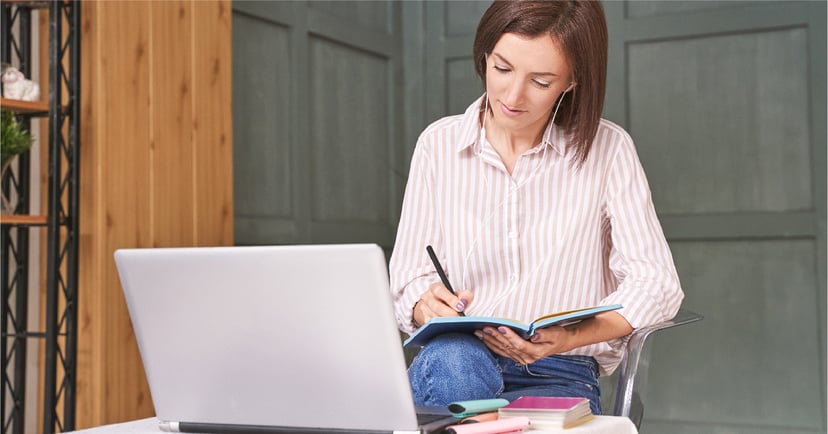 There's no doubt that the pandemic impacted publishers. Between the halt of physical deliveries, newsstands and bookstores shuttering and a major loss of advertising revenue, many publishers saw a severe decline in circulation. It's no wonder publishers may be wary about any additional perceived threats to their subscription base.
But in reality, it's not an either/or situation: readers can continue subscribing directly for their print copies and then also use PressReader for additional access. In fact, people who read publications through libraries aren't the same people who subscribe themselves. It's an entirely different demographic, made up of people who don't want to pay for this content themselves, or who think the government should make content available for free.
In other words: PressReader isn't competing directly with publishers for a library patron's subscription — rather, we aim to help publishers reach audiences they may not have ever tapped into in the first place. As an added benefit for publishers, patrons who read on PressReader see everything that's in the print edition — ads included — and PressReader consumption can be counted towards audited circulation in most countries around the world. That means the digital edition helps make the physical edition more valuable to advertisers.
Offer a superior digital reading experience...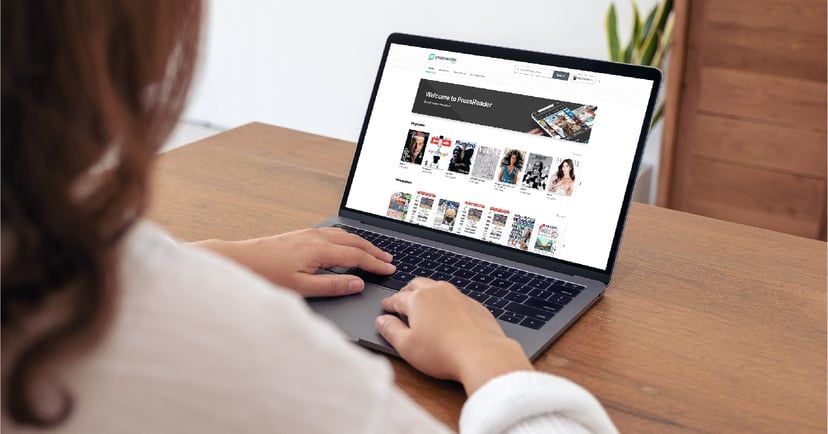 PressReader offers a superior user experience at the software level, with digital replicas and intelligent text-views of content. But creating an enjoyable reading experience online isn't just a matter of pride: it's a way of restoring trust.
Troublingly, over the past years, media literacy has been on the decline, in conjunction with a rise in the distrust in "mainstream" news. Libraries play an important role in helping patrons of all ages determine what information is trustworthy and what is not, but they can't do that without the help of publishers and user-friendly digital platforms. If readers have straightforward access to enjoyable, easy-to-use reading tools, they're far more likely to access trusted sources of journalism from diverse and reputable publishers.
And beyond the fight for democracy: part of providing a good user experience for an audience is offering the same publication access across channels. Digitally savvy library patrons expect any title available to them in the branch to be accessible through a library's tech platforms, and PressReader is a chance for publishers to easily accommodate this omnichannel demand. Plus, PressReader's accessibility features make this improved reading experience available to more of your patrons.
Support quality content...
There are enough questionable content producers and news aggregators out there in the world to understandably make both librarians and publishers nervous. But a successful platform for publishers is one that respects and honors that important work that publishers and journalists do.
PressReader will always prioritize protecting the publishers' own revenue streams, because it's at the core of PressReader's mission to support high-quality journalism (which, in turn, supports media literacy and a strong democracy — key goals of librarians everywhere).
Ultimately, the focus of PressReader's platform for publishers is to allow partners, like libraries, to offer an enhanced experience to patrons through an additional digital channel. It's a supplement, not a replacement. There's no rivalry here: just a beautiful partnership in support of journalism, truth and content that matters.