In the last few months, the publishing industry has been in the literal eye of the storm - a storm occasioned by the extant circumstances around COVID-19. Globally, it has been what you may well describe as a hydra-headed tsunami of sorts: the economic shutdown in many countries brought with it a disruption of several activities, including publishing. Many governments decreed the stoppage of all except essential services. Delivering physical copies of newspapers and magazines to readers or subscribers was deemed non-essential. Furthermore, the health concerns around curbing the spread of the virus gave rise to yet another buzzword: 'contactless.' Even as restrictions began to ease around the globe, concerns around the safety of receiving physical publication copies continue to persist.
As if the circulation worries were not enough, the disruption of economic activities also gave rise to another problem for the publishing industry—a problem that went straight for the jugular of very many publishers: advertising. Numerous major advertisers either dialed back on advertising spend or paused it completely. It is a double whammy that hit the publishing industry fast and with fury. Several publishing houses have struggled to swim against this tsunami, and many have been unable to ride the wave out. From the United Kingdom to Australia, we have seen publications reduce the number of titles published, close print operations to become purely digital-focused or shut down entirely. There is also the issue of some device operating systems being updated to intercept traffic otherwise going to the publishers' own portals. In as much as digital is widely accepted as vital to the future of publishing, it is a future that is arguably dependent on the industry's ability to tap into digital ecosystems, leveraging the same to acquire new audiences sustainably.
Without traffic from digital platforms, publishers' efforts to increase subscriptions become seriously hampered. Some publishers are therefore facing a triple threat to their bottom line: reduced or stagnant subscription growth, advertising, and restricted circulations.
For us at PressReader, this is quite painful to watch. But it has also spurred the company to work harder in helping publishers continue to publish their journalism sustainably and profitably. At the core of our business is the value we hold for quality paid journalism and the desire to help publishers extend their content to new audiences and create diversified sources of revenue. We have been doing it for more than 20 years.
We not only provide publishers access to readers in otherwise hard-to-reach places, but we also do not intercept user traffic or force them to stay within our platform. PressReader is geared towards allowing publishers to acquire new readers and potentially convert them into subscribers. Once the publisher's content is hosted on the PressReader site and its iOS and Android apps, the publisher may include offers, advertisements, and hyperlinks in their digital editions with us that will redirect readers to their online channels. This can consist of directing those users to the publisher's Branded Editions, the industry-leading white label solution powered by PressReader.
With a publisher-first approach, we have designed a variety of unique programs that content providers may avail themselves of to enhance their chances of acquiring new readers across our vast network of B2B partners. One such program is the availability of Single Title Subscriptions, which allows publishers to offer their titles at various (and attractive) price points, directly to readers. It encourages instantaneous purchases after discovery and enables the publisher to offer content at a different price point to conduct A/B testing. Readers move further along the acquisition funnel, making it easier for publishers to convert them to full subscribers.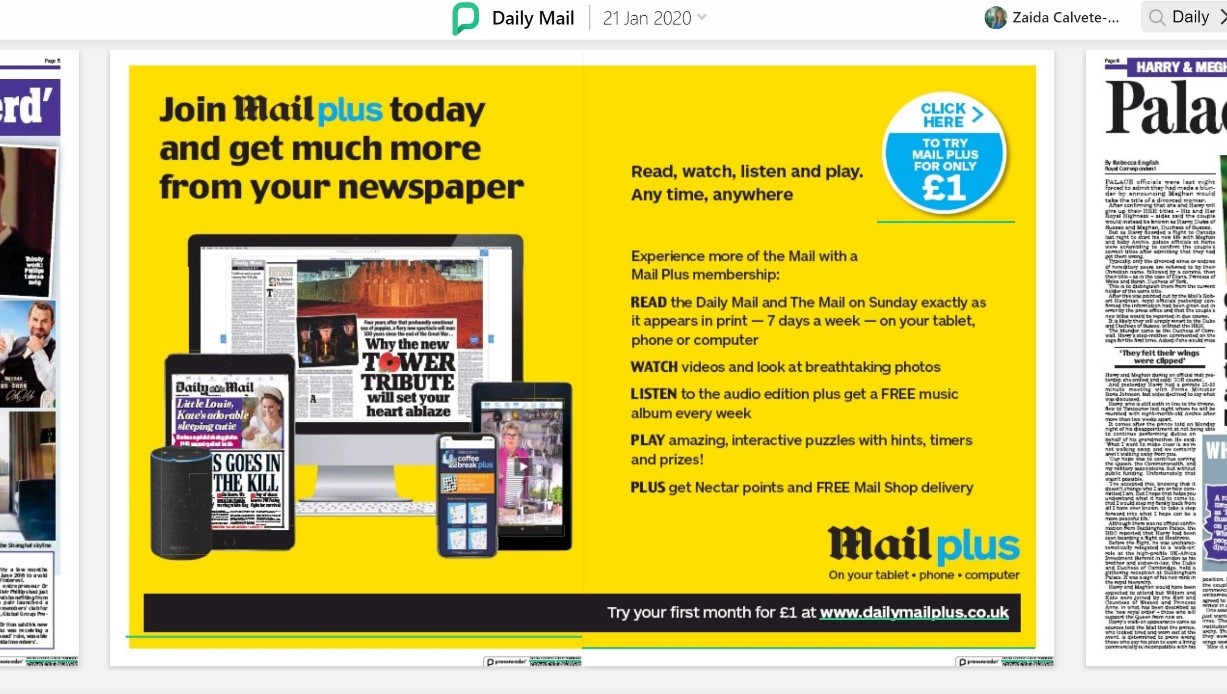 (Image: example of ad insert moving readers further along the funnel towards the publisher's portal)
Another unique program is Gifted Issues, which allows publishers to partner with advertisers or other corporate bodies to gift an edition of their publication to readers. Again, this lets publishers reach hundreds, thousands, or millions of readers across our broad B2B network in conjunction with their advertisers. One such program that we delivered to much success, pomp, and pageantry is the Gifted Issue campaign for GQ South Africa magazine, which was done in partnership with Haig Whiskey: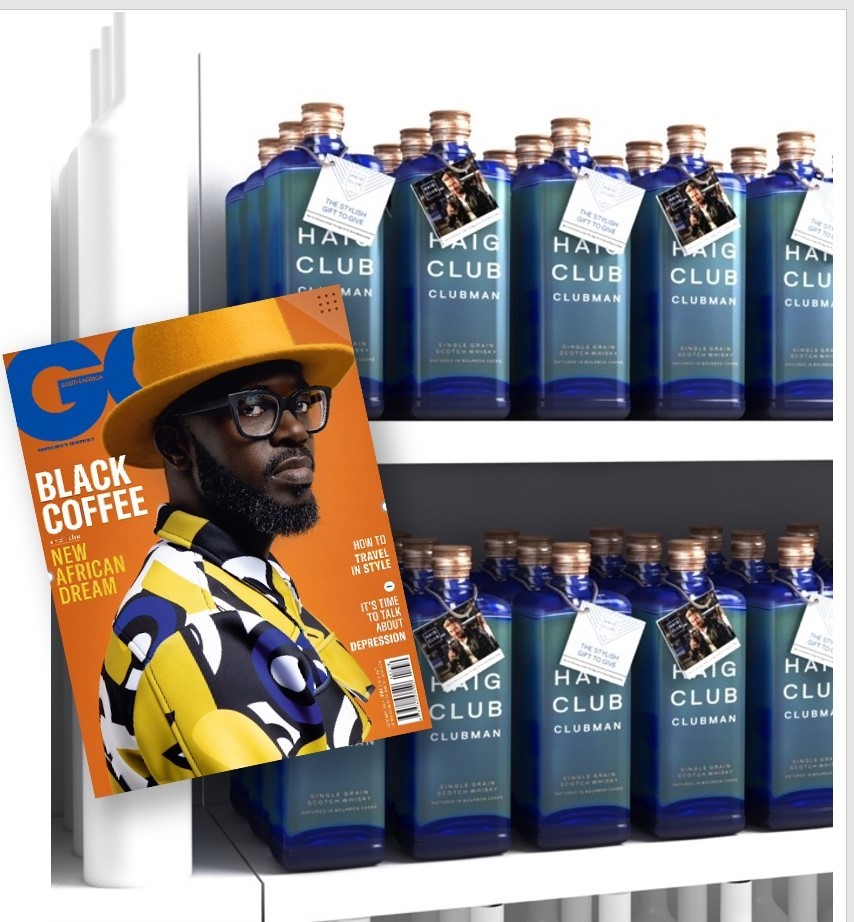 Haig Club partnered with GQ South Africa to give away their then latest issue with every bottle purchased in the lead up to the holiday season. The free copy of GQ South Africa was accessed via a QR code on the bottleneck at or after the point of purchase. We deployed deep linking technology to ensure a seamless journey for the user – from scan to the latest issue of South Africa's hottest men's magazine. The campaign that brought together two huge brands to drive sales, increase brand awareness, and helped the publisher create a one-on-one relationship with the reader.
We call ourselves the Netflix of news for good reason. We truly are. PressReader is home to top-quality titles from the world's leading magazines and newspapers. Our ethos as a digital platform is to help publishers access more opportunities. We believe that journalism performs an essential role in society and are therefore committed to the growth and sustenance of the industry. An operating system that curtails this is not only detrimental to the publisher but very much so for the reader and democratic societies as a whole. Now more than ever, we at PressReader continue to provide publishers access to new audiences, giving publishers the opportunity to convert new readers to loyal subscribers and thereby achieve much-needed revenue diversification. If you have great content and are thinking of creating a digital replica, feel free to get in touch. We would love to hear from you.