It's the most wonderful time of the year!
Okay, that may be a slight exaggeration, but it is hotel budget season, and while that might not be quite as festive as the holidays, there is plenty of reason for excitement in the hotel industry. While not everyone relishes the thought of all the complex calculations that can be part of the budgeting process, the opportunity to reduce operational costs and open up new revenue streams should have any hotelier feeling jollier than ol' Saint Nick.
When we posted an article about hotel budgeting last year, the big topics were rising inflation, an ongoing labor shortage in the hospitality industry and the lingering effects of supply-chain issues and the COVID-19 pandemic.
An industry in recovery
Although the industry has yet to fully recover from these events, it is certainly headed in the right direction. According to the latest UNWTO World Tourism Barometer, "international tourism remains well on track to reach 80% to 95% of pre-pandemic levels" by the end of 2023.
Things are looking up, in a major way — that's good news indeed for a sector that was hit hard by the pandemic and everything that followed, which ought to make hotel budgeting an exercise in cautious but entirely justified optimism.
See also:
Factors to consider this budget season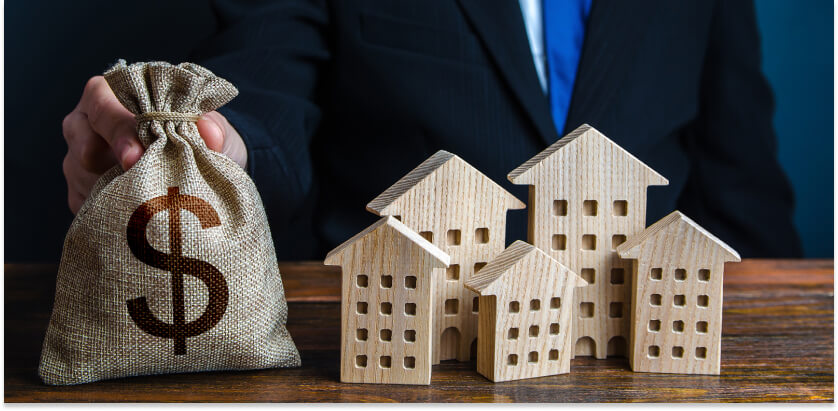 It almost goes without saying that planning a hotel budget for the coming year requires careful consideration of various factors to ensure the financial stability and success of the business. Here are some key factors that hoteliers should take into account:
Historical data and current market conditions
Review historical financial data and performance metrics from previous years to identify trends and patterns. This can help in making more accurate revenue projections.
Conduct a thorough analysis of the local and regional hospitality market to understand demand, competition and potential opportunities or threats. Keep a close eye on your competitors' actions and strategies and be prepared to adapt your own plans accordingly.
Consider the overall economic outlook, including factors like GDP growth, inflation rates and consumer spending, all of which can impact travel and tourism.
Forecasting and monitoring
Regularly monitor your budget against actual performance and adjust strategies as needed throughout the year.
Take into account seasonal fluctuations in demand and adjust staffing, pricing and marketing strategies accordingly.
Marketing, sales and pricing strategy
Develop a comprehensive marketing and sales plan for the upcoming year, including strategies for attracting new guests and retaining loyal customers. Update the hotel website and get creative with digital marketing to increase direct bookings; you might even consider working with travel influencers to market your hospitality brand.
Determine pricing strategies for different room types, packages, and promotions based on market demand and competitor pricing.
For example, one strategy that many hotels employ to increase their revenue and enhance their occupancy rates is dynamic pricing. Sometimes called time-based pricing, this approach relies on algorithms to prices for hotel rooms, based on supply and demand on any given day — and these prices are adjusted in real time.
In short, this automates revenue management, meaning that hotel managers don't have to continually review market activities to determine the best competitive pricing for any given date. The algorithm takes into account such factors as seasonality, competitor pricing, current occupancy for those dates and consumer demand. The system then sets the best possible rate to maximize profit.

Operational costs and capital expenditures
Carefully analyze and budget for all operational expenses, including labor, utilities, maintenance and supplies. Consider potential cost increases.
Plan for any necessary capital investments, such as renovations, upgrades or new equipment, and allocate funds accordingly.
Sustainability initiatives
There's no denying that in hospitality, sustainability is good business. Factor sustainability initiatives into your hotel budget. Taking measures to cut down on energy consumption and implementing waste-reduction programs can lead to cost savings in the long run.
Research from Expedia and Skift found that "Half of consumers would be willing to pay more for transportation, activities, and lodging if the option was more sustainable.…On average, consumers are willing to pay 38% more to make their travels more sustainable."
For hotel managers, this increased demand for eco-friendly alternatives will mean replacing some line items on the budget and adding some others. For example:
Adopting sustainable practices, like a composting system, can vastly reduce the carbon footprint of your hotel. Plus, you can use that composted material to feed your on-site garden for free.

You can replace mainstream cosmetics and toiletries with local brands that use sustainable practices to develop their products.

You can also replace your print offerings with a digital newsstand like PressReader, giving guests access to thousands of publications from their own devices.
As it turns out, choosing sustainable options is good for your budget. By making room-cleaning services optional, for example, you can minimize the amount of cleaning products being used while also reducing your laundry bill. Cuts like these will allow you to invest in the other resources and technologies that enhance the guest experience.
Staffing and training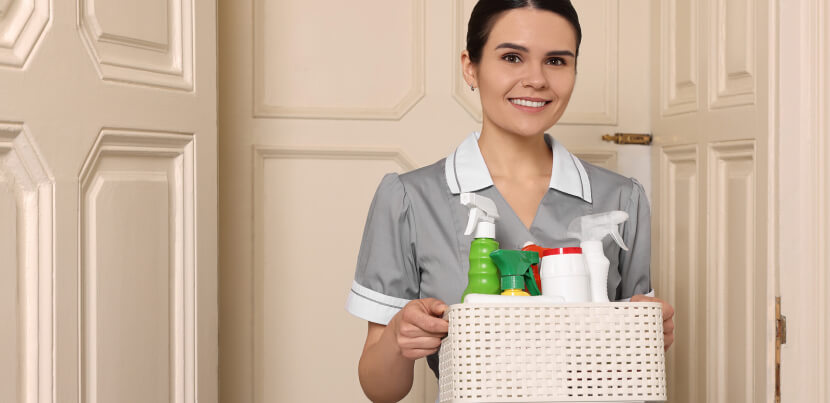 We already know that guest retention starts with employee retention. Budget for staffing needs, including recruitment, training and compensation, while considering industry labor trends and regulations.
A focus on workforce wellness can also increase job satisfaction among staff members, boosting employee retention.
Debt, financing and contingency planning
Review existing debt obligations and explore financing options for potential expansion or refinancing.
Set aside a portion of the budget for unforeseen events or emergencies, such as natural disasters or economic downturns.
Review and update insurance policies to ensure adequate coverage for property, liability and other risks.
Investing in hotel technology for 2024 and beyond
It's not exactly news that hospitality is becoming an increasingly high-tech industry. Hotels should consider various technology solutions to enhance guest experiences, streamline operations, and stay competitive in 2024. Here are some key tech solutions that hotels should consider when planning their budget:
Property management system (PMS): An up-to-date PMS can handle reservations, check-ins and check-outs, billing and guest profiles. Cloud-based PMS systems offer flexibility and scalability.

Contactless technology: Mobile check-in and keyless entry systems allow guests to check in and access their hotel rooms using their smartphones, providing a contactless experience. Enable new payment options, including mobile wallets and digital payment platforms, to simplify the check-out process and reduce physical contact.

Guest room automation: Integrate smart room technology for controlling lighting, temperature and entertainment systems through guest smartphones or tablets. Consider adding voice-activated assistants like Amazon Alexa or Google Assistant to guest rooms for room service orders and other concierge services.

High-speed WiFi and connectivity: Upgrade WiFi infrastructure to ensure high-speed internet access throughout the property, meeting the demands of guests for remote work, streaming and online communication. Bleisure travelers will thank you.

Mobile apps: Develop a hotel-branded mobile app that allows guests to book rooms, access digital room keys, order room service and receive personalized recommendations.

Revenue management systems (RMS): Implement an RMS to optimize pricing and inventory based on real-time data, demand forecasts, and market trends.

CRM software and data analytics: Use customer relationship management (CRM) systems to collect and analyze customer data to personalize marketing efforts and improve guest loyalty. Invest in data analytics tools to gain insights into guest preferences, operational efficiency, and revenue generation, which will empower you to make informed decisions.

Online reputation management (ORM) tools: Utilize ORM tools to monitor and manage online reviews and feedback, enhancing the hotel's online reputation.

Housekeeping and maintenance software: Deploy software for managing housekeeping schedules and maintenance requests to ensure guest satisfaction and property upkeep.

Chatbots and AI-powered customer service: Implement chatbots and AI-driven solutions to provide 24/7 customer support, answer frequently asked questions and assist with reservations.
Cybersecurity is critical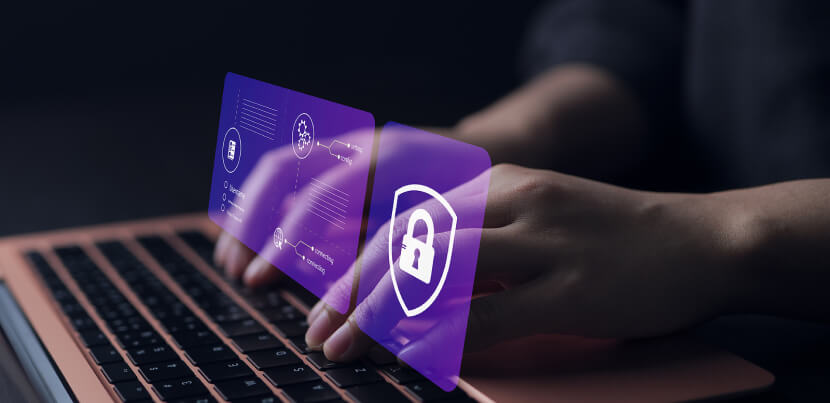 When it comes to technology, moreover, one of the most critical investments a hotel operations should consider making is in cybersecurity measures to protect guest data and financial information from potential breaches.
The Financial Times reports that the hotel and hospitality business is the third-most-targeted industry when it comes to cyberattacks. To mitigate the risk of malware attacks and data breaches, more than 90% of hospitality-industry executives surveyed by Skift said they have already made, or are considering making, investments in cloud technology to improve data security: "More than 25% said they are already running the highest cloud security available, and another 33% are in the implementation phase now."
The hotel business is dynamic
Hotels planning to factor these or other technology solutions into their 2024 budgets should prioritize those that align with their specific business goals, enhance the guest experience and provide a good return on investment. It's also important to take into account that all of these technologies come with their own ongoing maintenance and training costs.
Remember also that the hotel industry is a dynamic one, which makes flexibility a key factor in budgeting. Regularly revisit and revise your budget as necessary to adapt to changing market conditions and achieve your financial goals for 2024.