The Big Quit. The Great Resignation. Whatever you want to call it, it's a very real phenomenon, and it's still with us. In fact, the year began with a report from LinkedIn revealing that 61% of US workers surveyed were considering quitting their jobs in 2023.
The hospitality industry has been hit harder than just about any other industry out there. With COVID-19 as the initial catalyst, and a variety of other factors adding momentum — like government funding and relief, additional virtual training opportunities, and uncertainty for employees — the hospitality industry is facing unprecedented labor shortages.
An industry struggling to attract and retain staff
In the early days of the pandemic, hospitality was one of the most impacted industries. Layoffs and furloughs became commonplace as stay-at-home orders were in effect and governments restricted travel.
The world has since reopened and travel is top-of-mind for consumers, but many in the industry are still facing a labor shortage, struggling to re-hire or even retain the staff they have.
Former employees won't return
Back in the summer of 2021, as post-pandemic travel was just starting to ramp up, Joblist surveyed 13,000 job seekers in the US. More than half of former hospitality workers reported that they wouldn't go back to their hospitality jobs.
Even more alarming, over a third said they were considering not reentering the industry at all.
See also:
In 2023, an ongoing labor shortage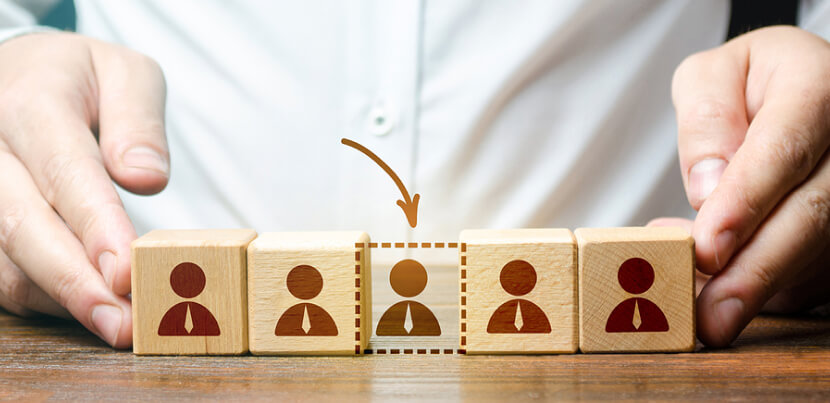 As we move into 2023's peak travel season, it is abundantly clear that labor shortages continue to plague the tourism, travel and hospitality sectors around the world. Skift reports that in Japan, bookings for cherry-blossom season are at an all-time high due to pent-up demand.
Unfortunately, thanks to an ongoing worker shortage, travelers are arriving to find that hotels are grossly understaffed and all the experienced tour guides have long since been fully booked.
We're not out of the woods yet
In the US, meanwhile, the Bureau of Labor Statistics issued its March 2023 Employment report, which saw the overall economy add 236,000 jobs that month, marking the lowest monthly gain since December 2020. The leisure and hospitality sector added 72,000 jobs — well under the average monthly gain of 95,000 over the prior six months.
We're not out of the woods yet, and the current labor shortage seems likely to impact the hospitality industry for the foreseeable future.
COVID-19 shone a light on employee satisfaction
For hotel staff (and employees in many industries), the pandemic shone a light on the areas where they were dissatisfied and it gave them a real opportunity, forced or otherwise, to reflect.
Hospitality workers who are switching industries are doing so for: different work settings (52%), higher pay (45%), better benefits (29%), more schedule flexibility (19%) and remote work opportunities (16%).
Looking at this labor shortage from a systemic perspective, it seems it's time for the hospitality industry to take a new approach to how it delivers its services — one that prioritizes investment in a new generation of hospitality employees and adopts technologies that drive efficiency while still delivering exceptional services.
So, what can hotels do in this time of labor shortage as they look to attract, empower and retain great people?
1. Be a company worth working for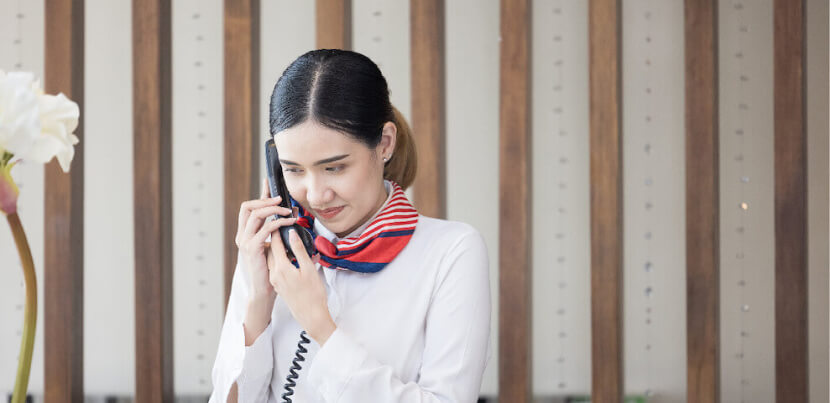 With the tables turning, and employees in the decision-making seat, hotels will need to stand out to applicants more than ever. Your property has a brand. You may even have a mission statement and a set of company values, reflecting a commitment to social and environmental responsibility.
The present labor shortage is a great time to take a step back and consider how this company culture is actually showing up in what you do every day. By creating a values-based work environment you'll not only attract the next generation of new employees, you'll also impact the guest experience.
As Doug Kennedy put it in a recent Hotel News Now column: "If your company is facing challenges recruiting and retaining frontline staff, the way I see it is there are two choices: Continue to blame external factors; or look in the mirror, accept that we as industry leaders are partially to blame, and change our ways."
Financial wellness doesn't end with higher pay
When push comes to shove, your reputation for compensation plays a huge role in being able to attract and hire.
As the labor shortage places the power back with employees, it's time for hospitality brands to demonstrate that they prioritize employee retention by increasing wages — but financial wellness doesn't end there.
Coming out of the pandemic, Millennials and Gen Z workers want to set themselves up for financial security.
Offering 401k matching or other retirement savings support and financial counseling can go just as far as wages and show your staff that you care about their long-term happiness.
2. Invest in your staff
A great way to attract employees who are more likely to stick around long-term is with professional development opportunities and training. Your best bet at making your employees feel invested in your company, after all, is to invest in them first.
This could be through a mentorship program, where a new employee is paired with a more experienced staff member. Not only is it a great training opportunity, it also fosters camaraderie and gives employees someone they can share victories with.
Be transparent about mobility opportunities
Be transparent about professional development. Employees want to know how they can progress from one job to another in defined career paths, and being clear about mobility opportunities can help with that.
It could also look like a more structured training program, based on skills and areas they've already identified they're interested in. There's a ton of online courses you can offer to your staff as well, if budgets for formal training aren't possible.
As hospitality businesses see virtual learning pull talent away from their industry, they can get ahead of the trend and use these same platforms and tools to further their team's careers.
3. Give great perks and benefits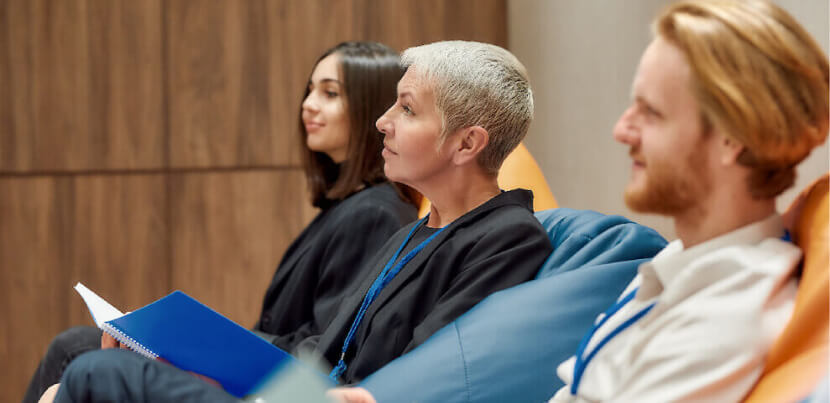 A lack of benefits was one of the biggest reasons listed by hotel staff who won't be returning to their jobs. It may be time to reassess and revisit your employee-benefits package to include traditional benefits like health and dental coverage for part-time and hourly staff as well.
As other industries rewrite the standards for paid sick days, personal days and vacation days, consider what you can offer your entire staff.
The risk of getting sick and not being able to work has loomed over the heads of hospitality staff that don't have medical benefits or sick coverage throughout the COVID-19 pandemic — and while these fears may be less acute since the rollout of vaccines, they are still a factor for many employees.
Think beyond typical employee benefits
In a time of labor shortages, offering greater stability to your full team can make the industry feel far more supportive and position a hospitality job as realistic as a lifelong career option.
Outside of the typical benefits, there are some creative perks you can include to entice new employees, like access to great hotel amenities outside of working hours.
Maybe that's a day at the on-site spa, a friends-and-family rate at your properties, unlimited gym access, special VIP menu preview tastings or access to tech platforms, like PressReader, where they can read their favorite magazines.
Many of these things come at virtually no cost to your property — and the potential gains in terms of employee retention are huge.
4. Create (online) connection
This is a perfect time to upgrade your technology to meet the expectations (and speed and connectivity) of today's younger workforce.
Tools like Slack, Zoom and Google Drive not only allow for better efficiency with internal communication, they also make it easier to meet your employees where they already are: online.
While you're at it, identify any tech advances you make in your hotel that will also benefit your guests. Chatbots that alleviate your staff of mundane and repetitive work also give guests faster responses.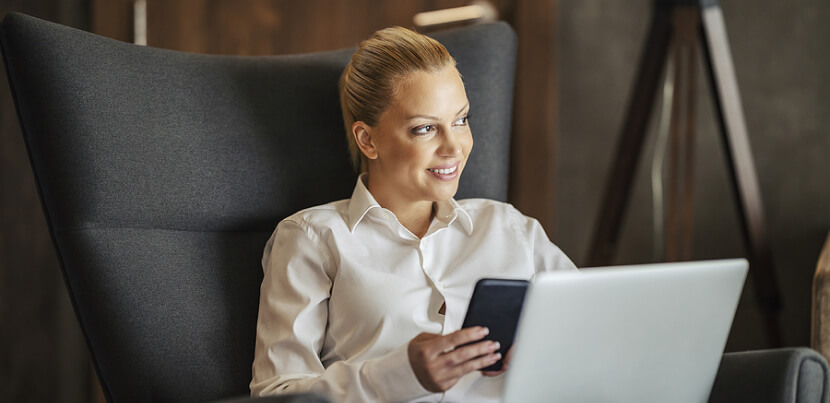 Guests have new expectations
Mobile check-in apps free up your team to focus on higher impact work while removing friction for your visitors. COVID-19 drove every interaction online and your guests have new expectations when it comes to a seamless (and safe) hotel experience.
Some technology to consider including in your tech stack:
A mobile-first website with automated messages and personalized offers

A mobile check-in app or a kiosk for self-check-in to streamline operations and reduce physical touchpoints

A mobile app and functionalities for in-room requests such as housekeeping or room service

Smart room technology, with features on tablet or mobile devices that allow guests to access subscriptions like PressReader or Netflix, and even control heat in their room.
5. Improve work/life balance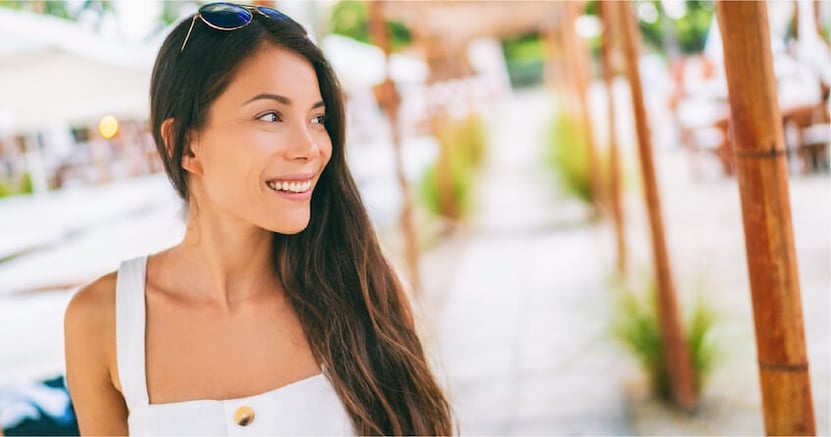 We've heard about this one for years, but the way the pandemic changed the way we work and live gave the notion of work-life balance an even greater meaning.
With so many companies and industries going fully remote — and thriving in a more flexible format — many hotel staff are questioning their options post-pandemic. In order to keep them engaged in the industry, it's essential to provide greater flexibility.
If they don't find that, many skilled workers will begin looking for other job openings and may leap into career-path changes with the promise of a work-from-anywhere lifestyle and flexible schedules in their next position.
Offer employees more flexibility
To compete for the same great talent during this labor shortage, the hotel industry will need to get creative in how it can replicate these perks in a business that requires a physical presence.
Think about ways you can offer your staff members more options when it comes to location, schedule flexibility and communication methods to satisfy some of these needs.
Travel and tourism are bouncing back in a big way, with demand returning to pre-pandemic levels, but the ongoing labor shortage makes this a uniquely challenging time for anyone in the industry.
Staff shortages present an opportunity
If the COVID-19 pandemic taught us anything, however, it's that we have the ability to adapt. This current labor shortage is a great opportunity for hotels of all sizes, anywhere in the world, to make changes that will allow them to attract talent and retain employees.
In fact, with so many people thinking more intentionally about their workplace, it may be the best time to find not just enough employees, but the right employees.