With luxury and safety being top of mind at InterContinental Osaka, we had to sit down and do a Q&A with their team to find out how exactly they're thriving in a time of needed extra cleanliness.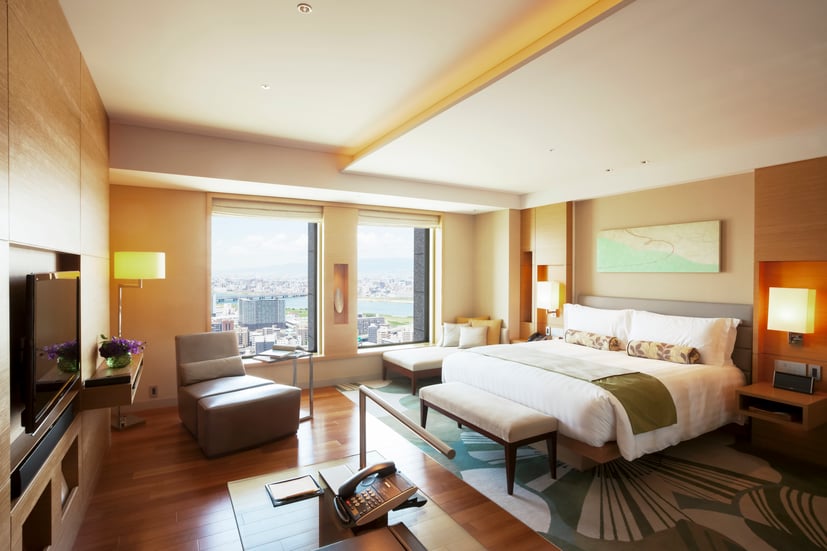 Cleaned and inspected guest room/InterContinental Osaka
Can you tell us a little bit about your hotel?
Our elegant guest rooms are notably spacious and diverse. This allows us to select a room that will best suits the needs of our guests that range in size from contemporary rooms to perfectly-fitted suites and apartments ideal for families. We house a meeting center with a wide range of flexible and sophisticated indoor venues, varying from a grand ballroom with a high ceiling to an architecturally inspiring wedding chapel. Plus, our Club InterContinental team, located on the 28th floor, takes care of our guests' arrangements, all the way from arrival to farewell. And all of this is done with stylish design and subtle service that guarantees a luxury experience at its best.

Shiori Funaki

Marketing Communications Assistant Manager
What do you feel you were doing really well to engage your guests before offering PressReader?
Service-oriented concierge team/InterContinental Osaka
We have an experienced Concierge Team, offering the finest in guest support and provides support from their deep personal knowledge and experience in Japan. Whether enquiring about local attractions, finding that special gift, or exploring the wonders of Osaka, Kyoto, and Nara, our dedicated team offers individualized services that make your stay an unforgettable experience. Our Chief Concierge, Asako Onoyama, is our hotel's Les Clefs d'Or. Asako Onoyama's approach to the concierge life is to meet, laugh, explore, accomplish, and dream along with each InterContinental Osaka guest.
What challenges or needs did you face in your industry that led you to look for a solution like ours?
Our company has put work into sustainable green engagement activities that include using digital service instead of paper material.

After COVID-19, touchless and paperless services became both appreciated and much, much needed for safety. To respond to that need our hotel always tries to give our guests information through the digital solutions by using tools such as QR code, Television, and iPads.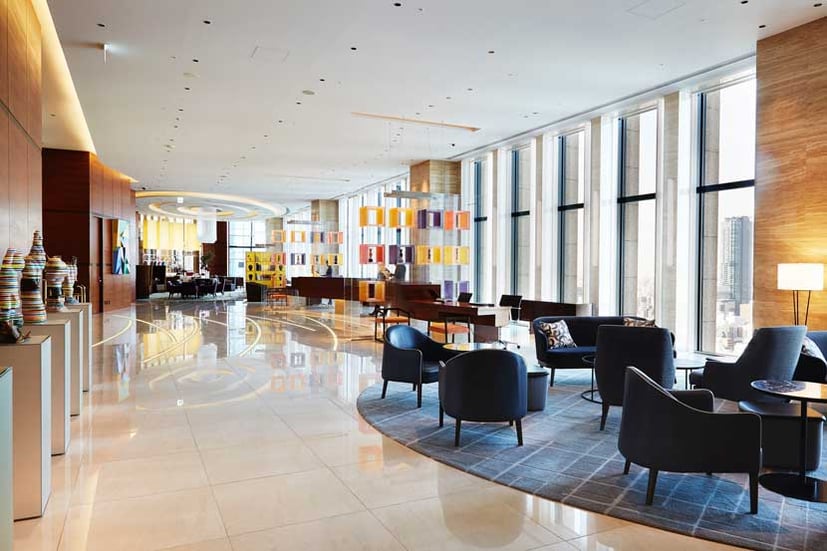 Cleaned and inspected lobby/InterContinental Osaka
PressReader at your hotel
How do you inform your guests about PressReader?
We love that PressReader is a contactless way for our guests to access news and entertainment. We encourage our guests to use PressReader by communication at the Club InterContinental Lounge, through the SNS, as well as the television monitor in our guestrooms. We offer guests complimentary iPads to use PressReader at Club lounge and at the restaurant, NOKA Roast & Grill.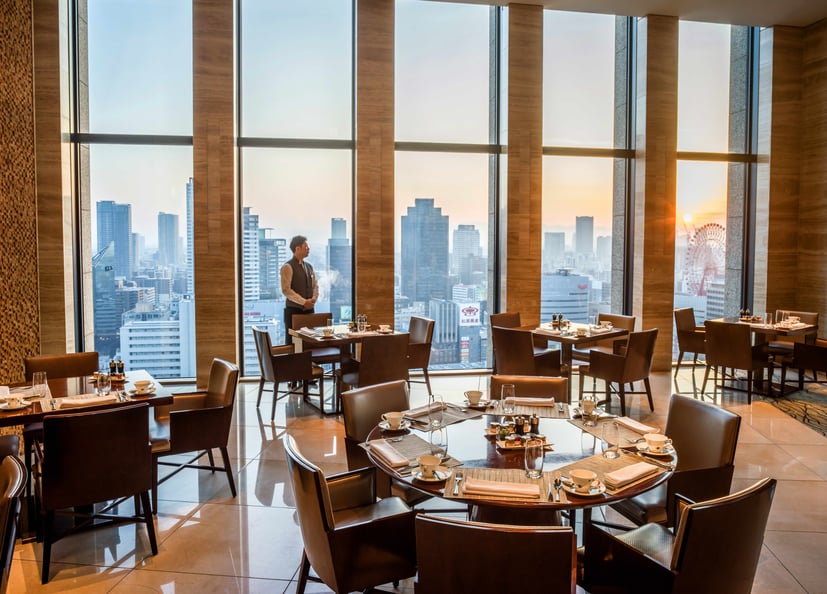 PressReader offered to guests in lounges and restaurants/InterContinental Osaka
What impacts do you feel PressReader has had at your hotel since implementation?
Since PressReader enables guests to access thousands of world's most popular newspaper and magazine, our hotel doesn't have to provide a wide selection of newspaper or magazines, and allows us to save costs on multiple subscriptions. The InterContinental target guest, the Affluent Experienced Traveller is curious about a wide range of categories like cars, cruise, news, fashion, cuisine, or gardening, and PressReader covers every those area to satisfy their curiosity. Because of how vast PressReader is, we can offer every guest exactly what they enjoy reading.
Which PressReader features have been most beneficial to your guests?
Newspapers from around the world. Plus, with PressReader, our guests have the ability to translate those newspapers into their preferred language, which is a great benefit.
The future of the hotel industry
How do you see contactless digital amenities serving guests during and between visits?
As a contactless digital service, QR codes on the key card folder will guide guests to the information about WiFi. QR codes on the welcome letter also enable guest to access hotel directory and in-room-dining menu, and television monitor also shows the hotel information and area guide.
Guest behavior and expectations are changing. How do you think hotels can shift to focus on the guest experience and adapt to changes in behavior?
The guest behavior has totally changed after Covid-19. All hotels have shifted their focus to heightened cleanliness. Our hotel implements the IHG Clean Promise program that has a long standing commitment to stringent cleaning procedures of the IHG Way of Clean. These have been expanded to include additional Covid-19 protocols including increased frequency of deep cleaning in guest rooms and restaurants and public area. To meet our guest's expectations, we strive to make them feel at ease in the hotel.
If you could use a word or words to describe the future of hotels, what would it be?
Safety and Cleanliness. More contactless services may be introduced throughout the hospitality industry, and I think Safety and Cleanliness will be a key for hotels to survive.
What else have you done to ensure your guests feel safe while they stay with you?
At InterContinental Osaka, we implement IHG Clean to reassure our guests that we're committed to high levels of cleanliness. Additional hand-sanitize stations are deployed in the banquet/meeting rooms and we have reviewed floor plans and seating capacities to respect the most recent and highest health standards. I've shared our video of how our banquet rooms are setup to ensure guest safety.
Thank you, Shiori Funaki, and the rest of the team at InterContinental Osaka, for working with us to make travel safe again.
Interested in providing PressReader at your own hotel? Get in touch with us by clicking below.