Billy Joel never had much use for the music press. As he sang in his chart-topping hit "It's Still Rock and Roll to Me" back in 1980, "Oh, it doesn't matter what they say in the papers/'Cause it's always been the same old scene/There's a new band in town/But you can't get the sound from a story in a magazine."
With all due respect to the Piano Man, solid journalism is an indispensable resource for any real music fan, no matter what your preferred genre. Insightful writing is still a great way to learn about new music and understand the creative process that informs it. It remains true that you can't hear a song by reading about it, but we live in an age of technological marvels, so if you're clever enough, you can probably figure out a way to stream music while you read about it.
Among the 7,000-plus international newspapers and magazines to be found on the world's largest digital newsstand, PressReader has a number of music-related publications for your perusal. Here are five of the best:
See also:
Billboard
Billboard is the authoritative source of charts for all things pertaining to recorded music, from retail sales to radio airplay to streaming. What's amazing about that is the fact that Billboard was founded in 1894, before there was really any kind of recording industry to speak of.
True to its original name, Billboard Advertising, the magazine started out as a trade journal covering the ad industry — which at that time largely dealt in posters, billboards and other forms of paper advertisements. After a few pivots and changes of ownership, Billboard evolved into the iconic publication it remains today.
Whether you work in the recording biz or are just a fan, Billboard's mix of of music news and in-depth artist features can't be beat — and of course its charts remain the industry standard.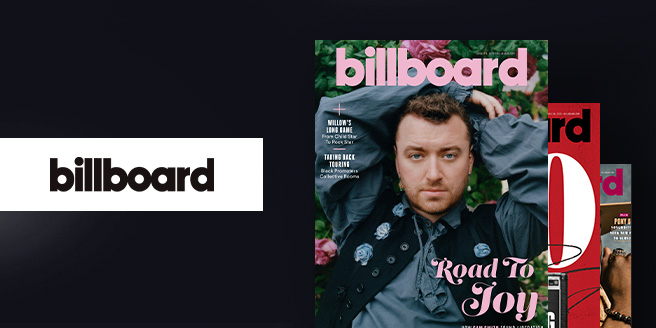 FutureMusic
Don't be fooled by the title. Yes, this British magazine aimed mainly at electronic-music producers covers the technological tools and tricks that will shape the next generation of sound. On the other hand, it does so with a reverent eye on the past. Recent cover stories have included "The History of Breakbeats", "40 Years of Techno Production", and a 30th-anniversary feature on the instruments and tech that shaped three decades of electronic music.
Whether you adore the tones of analog modular synthesizers and vintage drum machines or prefer to keep it digital, FutureMusic could very well become your studio bible.

Classic Voice
Giuliano Carmignola. Marina Rebeka. Romeo Castellucci. Sondra Radvanovsky.
Household names, every one of them. Perhaps not in your house, but to lovers of classical music, these figures are superstars in the same way that BTS, EXO and BlackPink are idols in the eyes of K-pop fans.
All have been featured on the cover of the Italian publication Classic Voice, which covers all things related to classical music and its impacts on global culture. Perusing the latest issue, for example, I learned that, in spite of his character Schroeder's undying obsession with Beethoven, Peanuts creator Charles Schulz actually favored Brahms.
Don't read Italian? No worries. With PressReader, you can instantly translate Classic Voice into 22 other languages, including English, French, Hungarian, Croatian, Korean and Vietnamese.

Guitarist
Guitar players are a curious lot, and the UK-based magazine Guitarist gets that. That's why, alongside features on six-string specialists of all stripes, from Steve Vai to Robert Fripp to Suzanne Vega, the magazine features pictures of gear.
And I mean loads and loads of pictures. A recent issue featured not only a 15-page spread about Fender's new American Vintage II range, it also included an article on the new Paul Reed Smith HDRX amplifier head, complete with lovingly photographed close-ups of its vacuum tubes, volume knobs and speaker jacks.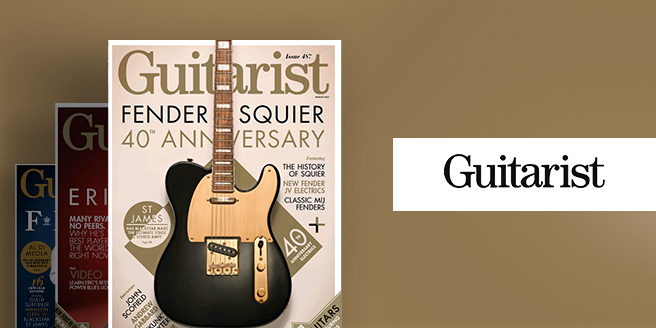 Rolling Stone
Launched at the height of the '60s counterculture movement— it debuted in November of 1967 with John Lennon on the cover — Rolling Stone soon branched out to cover popular culture more broadly, along with news, social issues, and politics.
Over the decades, Rolling Stone has published work by an impressive list of staff writers and contributors, including Hunter S. Thompson, Cameron Crowe, Patti Smith, Tom Wolfe, David Fricke, and Matt Taibi. While its editorial scope has broadened since its launch as an underground paper focused mainly on rock 'n' roll, Rolling Stone remains a must-read for music fans.
Relevant side note: Billy Joel has certainly earned the right not to be bothered by anyone's opinion, but music journalists everywhere likely got a sense of vindication when, as the result of a critics' poll, Rolling Stone named "It's Still Rock and Roll to Me" the worst song about rock 'n' roll, ever.