If there's one thing that unites humanity, it's food. Sure, there are myriad factors — cultural and geographical considerations, for example — that determine precisely what any given individual will consume on any given occasion. At the end of the day, though, everyone has to eat; our lives quite literally depend on it.
Those who take their food seriously, both the cooking and the eating of it, have been called many things over the years, from "epicureans" to "gourmets". In recent years, the term "foodies" has caught on, but the guiding principle — that what we eat can and should be about more than mere survival — has not changed
Laurie Colwin once wrote, "No one who cooks, cooks alone. Even at her most solitary, a cook in the kitchen is surrounded by generations of cooks past, the advice and menus of cooks present, the wisdom of cookbook writers."
Cookbook writers, yes, but those who write for foodie magazines also have much wisdom to impart. (Colwin, who was a contributor to the long-running magazine Gourmet, would likely agree.)
Among the 7,000-plus international newspapers and magazines to be found on the world's largest digital newsstand, PressReader has a number of food-related publications for your perusal. Here are five of the best:
See also:
Baking Heaven
For anyone with a sweet tooth, scrolling through the pages of this UK publication will be either a delight or delicious torture. If you're hunting down the perfect recipe for sourdough bread, you won't find it here; Baking Heaven is all about cakes. And pies. And cookies. And cupcakes. And… well, you get the idea.
Everything is illustrated lavishly with full-color photos, which will have your mouth watering in no time. Unless you had your heart set on sourdough, that is.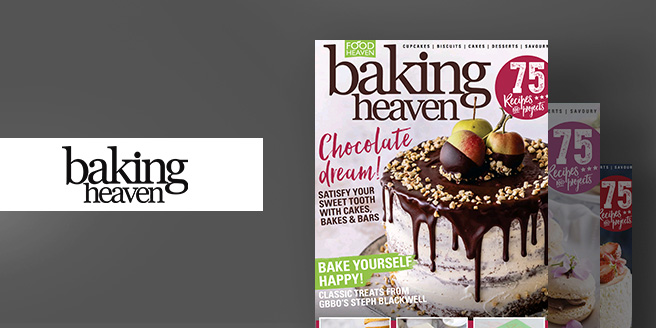 Dish
In William Shakespeare's Twelfth Night, Orsino famously utters the line "If music be the food of love, play on." We'll leave the precise meaning of that for literary scholars to debate, but as sensory delights go, music and food do make for a pretty fantastic pairing.
The New Zealand foodie bible Dish is, as you might expect, filled with recipes and photos of delectable dishes. It also regularly features food-focused interviews with NZ celebrities (recent ones have included Canadian-born Kiwi actor Anna Paquin, MasterChef New Zealand winner Sam Low, and fashion designer Kate Sylvester).
One of our favorite regular columns, though, is "What We're Listening To", because there's no reason why you shouldn't hit the kitchen and crank up an eclectic playlist where Nina Simone and Harry Styles make perfect sense alongside Nine Inch Nails, Ludovico Einaudi and Tyler, the Creator. Play on, indeed.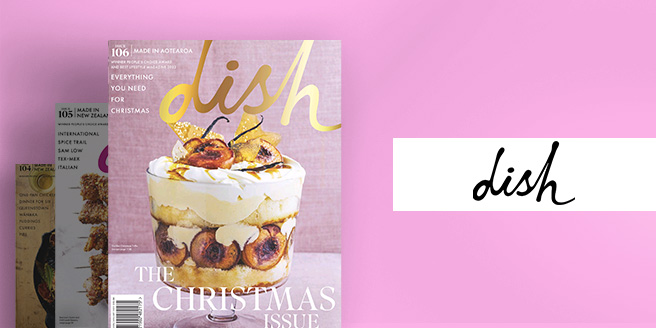 Olive
This UK magazine has everything a foodie could want, from recipes to photo spreads on "kitchens to covet". Where it excels, though, is in putting an unexpected twist on the familiar. A recent cover feature on pub food, for example, eschews bangers and mash in favor of Thai-inspired larb sandwiches, spicy chicken lollipops and chickpea panisse.
Olive's recent Christmas issue suggested adding Nigerian stew, black pork curry and hummus with burnt butter to your festive table. It's a far cry from turkey with stuffing and mashed potatoes, but deliciousness will not be denied.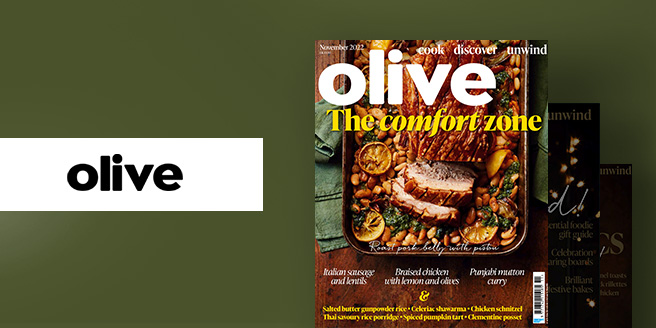 Sale & Pepe
One could make a case that the great thing about gingerbread houses is that no one actually wants to eat them. That's why they can take their place as part of your holiday décor without any risk that the kids will surreptitiously munch on the chimney when they think no one is looking.
The December issue of the Italian-language food mag Sale & Pepe featured a shot of a delicious-looking alternative, namely a house made of chocolate and biscotti. Each issue of Sale & Pepe is chock full of such amazing-looking dishes. Pasta with castagne (Italian chestnuts)? Italian-style bao with dulce de leche and raspberries? Yes, please.
Don't read Italian? No worries. With PressReader, you can instantly translate Sale & Pepe into 22 other languages, including English, French, Hungarian, Croatian, Korean and Vietnamese.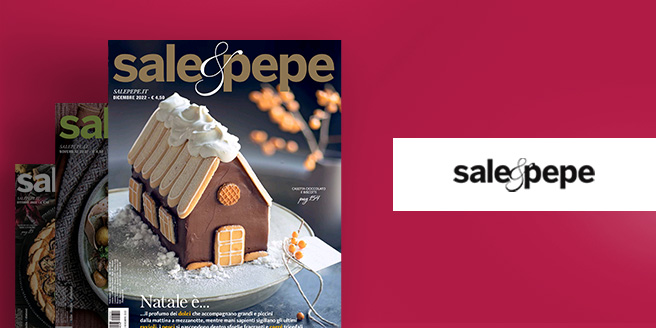 Taste & Travel
One of the best things about travel is that it gives you the opportunity to try the foods favored by the locals wherever you visit. You wouldn't go to Provence without sipping on at least one glass of Chianti, nor would you pass up the opportunity to sample the wares of Singapore's famous hawkers.
The editors of Taste & Travel get it, and they cater to the type of reader who wants to know what there is to see and do in Japan or Switzerland or the Dominican Republic — and more importantly, what there is to eat. Because this is a Canadian publication, Taste & Travel also regularly includes deep dives into the cuisine of Quebec and the Okanagan Valley's lush wine country, to name just a couple.