Working in the heart of an industry that is fighting to survive, and many of them failing, PressReader is in a unique position to see up close what makes publishers different ̶ why some succeed while others struggle.
In the magazine space, it's particularly interesting because unlike newspapers that only seem to focus on a few revenue streams, successful magazine publishers have a broader vision, willing to think outside the box and diversify in ways that make dollars and sense. And if ever there was a poster child for diversification, it's Hearst.
The privately-owned company may have started off 130 years ago as just a newspaper publisher, but today the empire has grown to more than 360 businesses, spanning cable television networks, TV stations, radio stations, advertising, customer experience management solutions, financial services, credit ratings, medical information and services, transportation, and software-as-a-service solutions for aviation.
According to its 2018 annual review, Hearst grew revenues by 4% to US$11.4B and recorded a profit for the eighth consecutive year. Given the struggles most publishers are experiencing these days, it might surprise you to know that Hearst's magazine and newspaper businesses are "solidly profitable."
It's a success story many of us in this business could take lessons from, not the least of which is Hearst's support of the UN's 17 Sustainable Development Goals (SDG). Here are some of the things it's doing to create a better future for people and the planet. I hope they inspire you as they did me.
"If you ask, "Am I my brother's keeper?" The answer is, "You are."

- William Randolph Hearst



Going green from
the ground up
In 2012, the Hearst Tower was the first skyscraper in New York City to achieve both LEED Gold for new construction and LEED Platinum for existing buildings. Today, Hearst Tower is in the top 10% of efficient buildings in the US, uses recycled materials in 90% of its structural steel, and composts 100% of its wet food waste.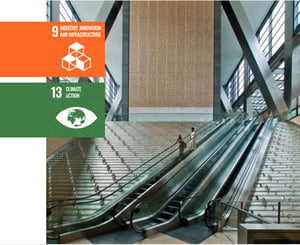 It also features a three-story glass and water sculpture in its atrium called Icefall that recycles rainwater captured on the roof, saving over 6 million liters of water that would have otherwise gone to waste. It also cools and humidifies the lobby air. It's a sustainable "work of art."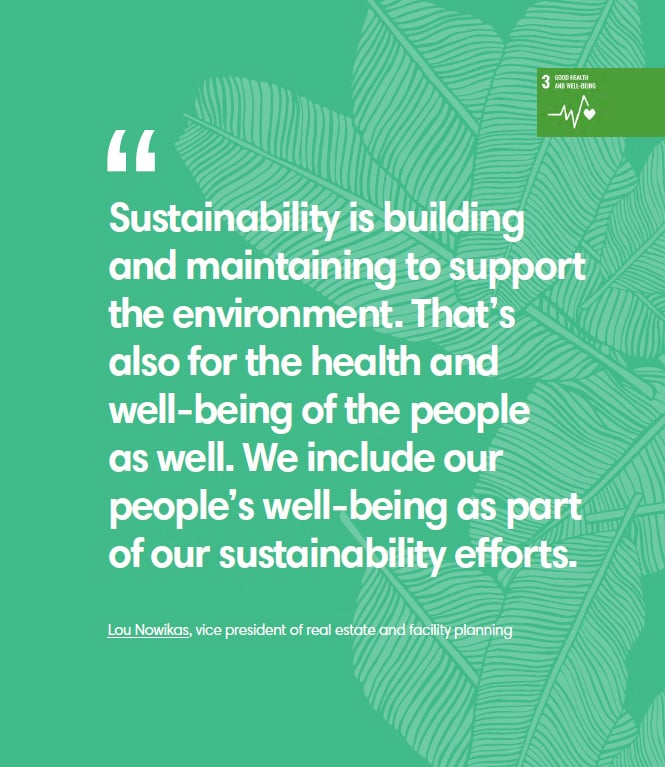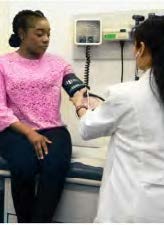 Within the walls of Hearst Tower wellness benefits include:
Farm-to-table, CAFE 57's affordable first-class dining experience
A 9,000-square-foot (~835 m2) gym, boot camps, therapy, massage and free workout gear overlooking Central Park
Pharmacy Concierge Services that offer flu shots, dermatology screening, and a lactation room
Dedicated care coordinators for employees who take care of loved ones with complex, chronic, or ongoing care needs
Being a good neighbor

In 2019, Hearst completed its California Flats Solar Project, Jack Ranch, installing a million solar modules that produce clean, renewable electricity for the likes of Apple and Pacific Gas and Electric.

Jack Ranch sits on a 73,000-acre (~29,500 ha) historic cattle ranch (grass-fed, of course) and displaces over 109,000 tonnes of CO2 emissions every year – that's like removing ~22,000 cars from the road.
Practicing planet-friendly publishing

Hearst's transition of its publishing business to digital was much faster and more comprehensive than many other publishers around the world. Over a decade ago, the entire company and its subsidiaries started moving to digital and investing in digital media. In 2009, Seattle Post-Intelligencer became the first major daily newspaper to embrace an all-digital format.
"What we were trying to do is make a shift from months to moments, challenge long-held orthodoxies about the kind of content we created and how we created it, but more importantly, create a group of people from content to advertising, operations, technology, product, audience development that could focus on what it took to build that medium with the consumer and build advertising around it and compete with people that were doing it in a focused way — and get scale."

- Troy Young, president of Hearst Magazines
Interview on the survival of legacy media on WWD
Despite its aggressive transition to digital, Hearst's print media is still a significant part of the company's business.
To minimize the impacts its print operations have on the planet, Hearst launched several sustainability programs over the past number of years.
It partnered with the Sustainable Forestry Initiative on multiple projects aimed at helping protect and utilize forests in an eco-friendly way.
All fiber used to produce printed media is traced to its origin and complies with controlled logging standards.
95% of print overruns, damaged publications, and unsold copies are recycled.
After being recognized for conforming with environmental standard ISO 14001 in 2019, Hearst UK committed to replacing all plastic magazine bags with sustainably-sourced paper wraps in 2020.
After being recognized for conforming with environmental standard ISO 14001 in 2019, Hearst UK committed to replacing all plastic magazine bags with sustainably-sourced paper wraps in 2020.
Investing in startups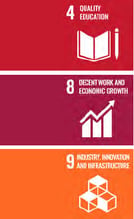 Working inside Hearst Tower is a community of early-stage, women-led startups in technology, media, and data called HearstLab.
HearstLab startups receive everything they need to launch a new business, including:
Cash investments, mentorship, and access to subject matter experts
Technology support, legal and financial services, and security expertise
Editorial content, distribution support, creative services, and advertising
Hands-on help putting together enterprise deals, building teams, and refining products
Check out HearstLab and some of its startups, and you will probably come away thinking as I do – that it has spawned enough businesses to cover every Sustainable Development Goal there is. It is truly a remarkable program.
Giving back and paying forward
"The distribution of wealth is just as important as its creation."
- William Randolph Hearst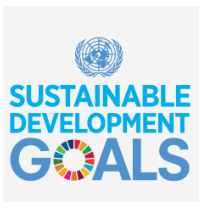 Founded by William Randolph Hearst in 1946, Hearst Foundations offer national philanthropic resources that help fund non-profits in the fields of education, culture, health, and social services. Over its lifetime, Hearst Foundations has donated US$1.2B, made over 21,000 grants, and supported almost 6,000 organizations.
In April 2020, Hearst Foundations granted US$50 million in emergency funding to 100+ medical, humanitarian, and cultural organizations in the US hit hard by COVID-19 pandemic.
The gamut of SDGs helped by Hearst Foundations within the US over the years can't be overstated. From the American Indian College Fund to the Children's Defense Fund, Kids in Crisis, the Cleveland Clinic Foundation, Covenant House, food networks, boys and girls clubs, and library associations, Hearst Foundations' contributions help make people's lives better all over America.
A program added in 2017, Hearst for Humanity, is a social impact initiative that helps fund causes that matter to Hearst's brands and readers. By uniting Hearst magazines with charitable partners, the program looks to raise awareness and improve people's lives. A couple of examples include:
A partnership between

Country Living

and the Nature Conservancy that educated readers on tips and strategies on how to conserve water
Marie Claire's fundraising for the Natural Resources Defense Council, whose Clean By Design program helps apparel retailers and brands clean up their supply chains and manufacturing facilities
Going above and beyond

COVID-19 had and continues to have such a profound impact on journalism and mainstream media that some fear the Fourth Estate may never recover.
Despite journalism being recognized as an essential service during the pandemic (albeit not everywhere, and not every form of journalism), as of April 2020 in the US alone, ~36,000 news organization workers had been laid off, furloughed, or had their salary reduced. Some organizations shut down their operations altogether.
But not at Hearst. Two days before The New York Times shared the devastation happening in newsrooms, Hearst announced that there would be no layoffs, furloughs, or pay cuts as a result of COVID-19. Instead, the company was giving all employees a 1% bonus, ignoring budget targets used to determine executive bonuses, and launching a new bonus merit pool later this year.
Playing by its own rules
As a private company, Hearst has a lot of leeway on how it runs its businesses – a privilege other publishers pray they had or wished they'd never lost. But being private doesn't guarantee success – a sad reality recently faced by the McClatchy family that saw their 163-year-old empire lose billions of dollars in just 15 years, forcing them to file for bankruptcy protection early this year.
What makes Hearst so different than so many other media barons? Is it strong leadership, an entrepreneurial spirit that embraces diversification, a shared vision that "values innovation, storytelling, creativity, vision, social good and partnership," or all of the above?
Maybe it's as simple as its founder, William Randolph Hearst said: keeping one's mind on the objective, not the obstacle.
"You must keep your eye on the objective, not on the obstacle."

- William Randolph Hearst
We've been working with Hearst since 2014 when its Italian publications joined PressReader, followed by Hearst UK titles in 2016, and Hearst US newspapers and magazines in 2018 and 2019, respectively. It's been a privilege to work with such a visionary, fearless, and inspiring partner.
If you want to share your sustainability initiatives and programs with our readers, I'd love to hear from you. Let's talk!