Milan, Italy (August 7, 2015): PressReader, the world's first and largest all-you-can read magazine and newspaper platform, is pleased to announce its partnership with Italy's largest publishing company, the Mondadori Group.
Mondadori commanded more than 30 per cent of the magazine market in 2014, and is among the leading publishing houses in Europe. Its magazine portfolio is extensive, ranging from lifestyle, health and culture, to news, science and technology. Popular titles include: Chi, TV Sorrisi e Canzoni, Panorama, Donna Moderna, Grazia, TuStyle, Starbene, Il MioPapa, Interni, Casabella, CasaFacile, Sale&Pepe, e Cucina Moderna.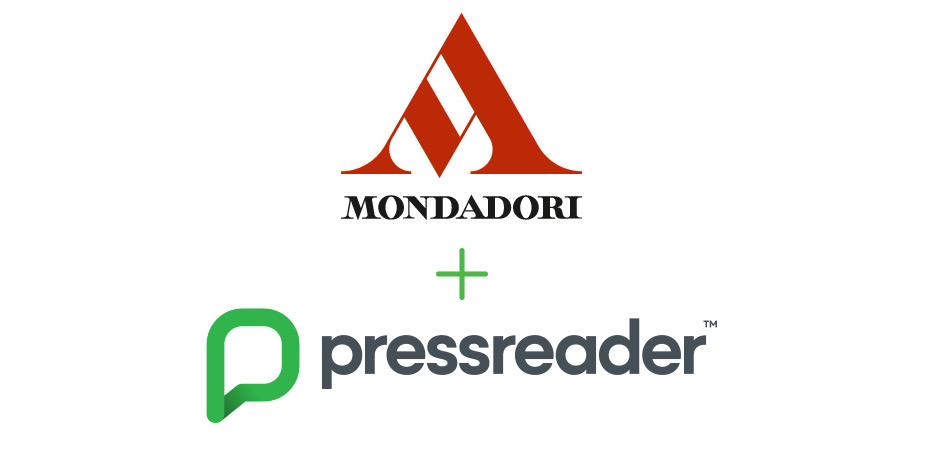 By embarking on this partnership, Mondadori will enhance the distribution of its digital brands, and increase its touchpoints with readers who will enjoy sponsored access to the Group's magazines through thousands of PressReader HotSpotsworldwide.
PressReader offers publishers like Mondadori unparalleled global distribution opportunities, delivering content directly to an audience of more than 250 million in over 6,000 hotels, 16,000 libraries, and a growing number of airlines and cruise ships around the world.
"Mondadori has chosen PressReader to help drive their digital strategy forward," says PressReader's chief content officer, Nikolay Malyarov. "Through our extensive distribution network and massive global readership, PressReader is the perfect partner to assist in developing Mondadori's foreign expansion in the magazine sector and to help them initiate a profitable digital business model."
Mondadori's key Italian titles debuted on the platform in late June, joining a growing catalogue of more than 4,300 magazines and newspapers currently available to PressReader customers.