Around the world, across different languages and cultures, leading hotels have one fundamental thing in common: their primary focus is the guest experience. However, the last couple of years have pushed these hotels out of their comfort zones, encouraging them to rethink what it means to provide a positive customer experience each time a new guest arrives.
The pandemic has been a big driver behind the changing expectations of guests in the hotel business. More and more, guests want to check in for safe and seamless experiences that minimize the stress of travel. Up-to-date hotel technology also has a role to play in enhancing the guest experience — and this goes beyond redesigning the hotel website; with a growing exposure to digital interactions that are equal parts personalized and efficient, guests expect hospitality brands to delight them with sophisticated digital experiences.
Putting the hotel guest experience first
As these expectations continue to shift, hotels are struggling with staffing shortages, and they're left having to find ways to deliver more with less. With all these factors in play, the hospitality industry is in a state of flux. As a result, hotels are revisiting their entire services and amenities strategy to make sure that they continue to put guest needs first.
The Landvetter Airport Hotel in Sweden is an example of this in practice. They pivoted their offering during a period of significant change to create a better guest experience by meeting guests where they were.
See also:
COVID-19 impacted the guest experience
The Landvetter is a four-star property with a restaurant and conference center. The Landvetter typically hosts business people flying to and from Gothenburg, airplane crews, conference attendees or people taking a charter flight early the next day.
As it did for most hotels around the globe, the COVID-19 pandemic posed significant challenges for the Landvetter. To start, big cuts in travel and public gatherings meant that most of the reasons that brought in guests were no longer in play. Budget constraints forced the business to operate with a smaller team and then, as guests slowly returned, it became harder than ever to hire for any existing positions.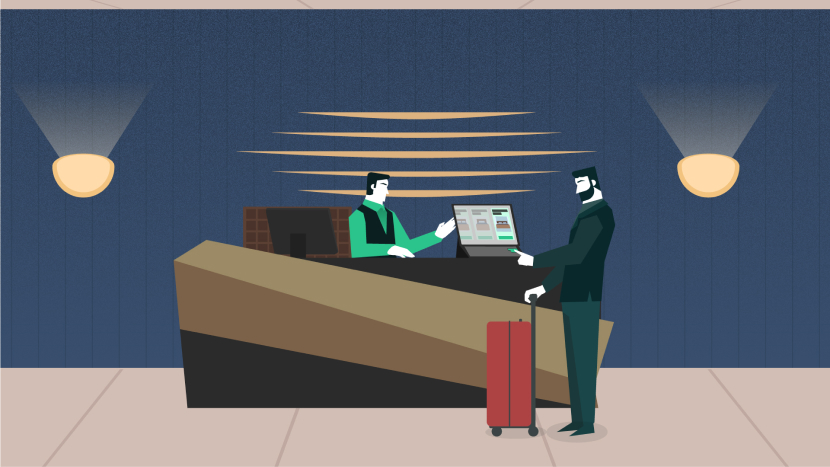 A space for crews to feel at home
These challenges didn't stop the Landvetter team from gathering feedback from their guests and making changes that would improve the guest experience when customers began to return. One example is the new crew lounge. Knowing that flight crews are a large customer group — and that these individuals are far from home more often than not — the Landvetter wanted to create a space that crews could use to relax, socialize and feel at home.
"During the pandemic, we understood the need to deliver on the whole guest experience, even with limitations in place. For instance, we had a number of flight crews staying with us, and we wanted to make sure they felt comfortable, so we designed a lounge that they could use as their own space." — Sabina Nilsson, Hotel Manager
The management team also focused on their conference attendee group. They understood that during the pandemic, most people didn't want to visit multiple locations or interact with anyone outside of the list of attendees — and that opened the door to positioning the hotel as a one-stop-shop for conferences.
Beyond offering the conference rooms and places to stay, the Landvetter added activities to the conference package, including shuffleboard access. This was paired with a number of new developments designed to improve the guest experience, including an outdoor terrace for the restaurant (which was particularly popular due to the pandemic), a gift shop and a new lobby bar.
Digital amenities enhance the guest experience
During the pandemic, Landvetter's partnership with PressReader became more important than ever. Every guest has access to over 7,000 newspapers and magazines from around the world, so that they can keep up with news from both home and abroad.
And in a time where people are much less comfortable sharing paper copies, this digital partnership has made it much easier for the hotel to provide an amenity that is vital for travelers and conference attendees. Plus, hotel staff can use the platform to improve the guest experience by sharing digital updates with their guests.
What's next?
Looking ahead, the team at the Landvetter is planning to make more changes that appeal to conference groups — and any other potential guests, really. These include new guest attractions such as an outdoor swimming pool and bocce ball. If you're ever in the area, you might want to pop in and check it out.
Curious to see how else PressReader partners with hotels? Check out our hospitality landing page.