Planes, trains and automobiles: we use them to explore new destinations and connect with far-flung family and friends. At the same time, we are seeing the impact these modes of transport can have on our climate, leading travelers to increasingly look for greener, more sustainable options.
But climate change isn't only influencing how travelers get around. It's also impacting where they visit, the accommodations they choose and the activities that fill their itineraries.
Travel and tourism has been a growing market for many years, contributing to job creation and economic development around the world. But as this market grows, the impact on climate change grows with it. In 2019, the tourism industry accounted for approximately 11% of global emissions — a number which dropped 7% during the COVID-19 pandemic and is expected to increase 25% from 2016 levels by 2030.
See also:
With tourism expected to rise in the coming months as restrictions lift and destinations reopen, the travel industry has an opportunity to become greener and more sustainable for the long-term. Not only is this a better choice for the environment, but a key way to serve travellers' growing demands for sustainability.
Here are a few key ways the travel industry is changing — and will continue to change — in response to climate change.
Opting for greener transportation
Air travel accounts for the largest percentage share of CO2 emissions in the travel industry at 40%, but cars and other modes of transport follow close behind at a collective 38%. Some green hotels are responding by offering more sustainable ground transportation with options like electric car rentals, charging stations and complementary bicycles, meaning guests can see the sights without having to hail a cab or hop in an SUV.
For longer trips, air travel is the fastest and, in some cases, only form of transportation available. Still, many companies are making efforts to be transparent about emissions and offer greener options. Google Flights now offers a way to check carbon emissions on air travel, meaning customers can choose not only the cheapest and most direct route, but the greenest flight available. Airlines like JetBlue are also setting bold carbon neutrality targets and looking to aerospace innovations like cleaner fuel and more sustainable materials to help them hit their goals.
In short, the demand for greener transport, from ground to sea to sky, is growing in response to climate change, and tourism and hospitality companies are thinking of creative, sustainable ways to respond to that demand.
Choosing more eco-friendly destinations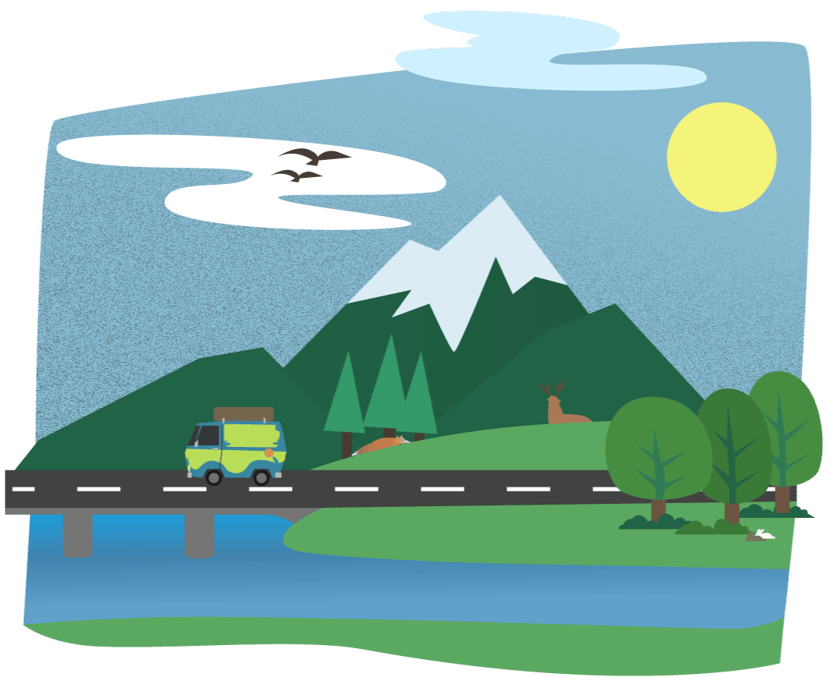 When it comes to choosing where to travel, needs have changed throughout the course of COVID-19. Low price continues to be the top travel incentive, but as travel restrictions remain uncertain, flexibility — and the option to cancel — is taking a top spot among travelers' needs. And following more than a year of limited travel, visiting friends and relatives (or "VFR travel") is increasingly important. Plus, with a global pandemic top of mind for many, health regulations also play a role as travelers want to choose destinations with high standards for health and safety.
At the same time, eco-friendly destinations are a growing market. As of 2018, 87% of travelers want to travel sustainably and ecotourism, which is especially popular among millennial travelers, is growing steadily.
Among the most popular ecotourism destinations are Bhutan, Columbia, Costa Rica and Hawaii, but any destination has the opportunity to attract ecotourists by offering more sustainable choices, activities and options to immerse themselves in culture and nature in a sustainable way. Ecotourism can also be a draw for travelers to visit lesser-known destinations, as concerns of over tourism continue to rise and people increasingly look for ways to get off the beaten path.
Prioritizing sustainable accommodations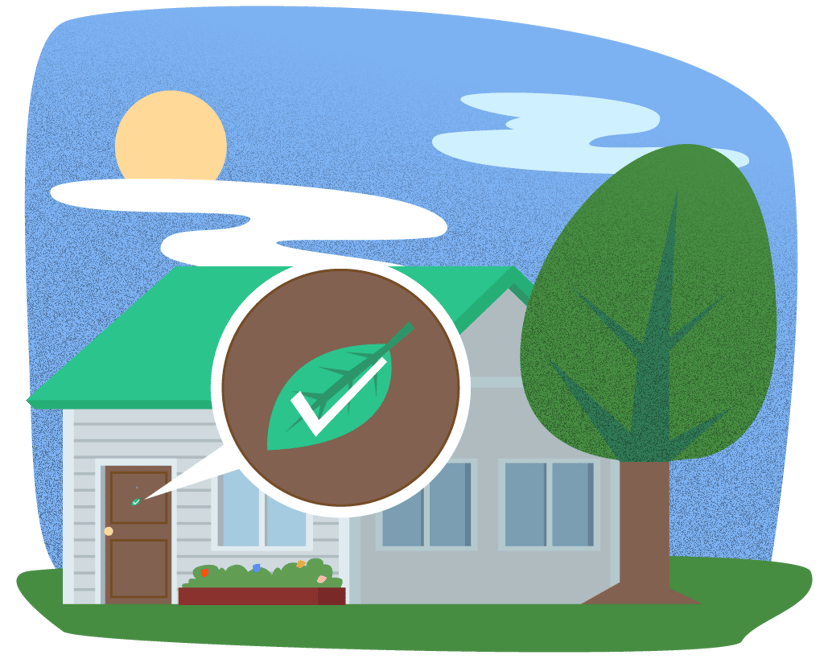 Approximately 20% of the tourism industry's emissions are directly linked to accommodation. This presents both a challenge and an opportunity for hotels and accommodations to stand out among consumers as an ecofriendly and sustainable hotel option. As it stands, roughly 73% of travelers would be more likely to choose an accommodation if it has implemented sustainability practices, but 41% of travelers report not knowing how to find sustainable travel options. These statistics show significant demand for sustainable hotels, and an opportunity for forward-thinking companies to stand out.
Around the world, many boutique hotels are taking a proactive approach to sustainability, from the architecture of their accommodations to their business models and amenities. Camp Glenorchy in New Zealand, for example, is purpose-built with sustainability in mind. They use 50% less energy and water than similar resorts, generate 105% of the power they use in a year, and even offer an Arts and Sustainability Tour of their facility for curious travelers.
International companies are also adding more sustainable options. Hilton Hotels are committed to halving their carbon emissions by 2030 — a systemic change they will achieve through initiatives like more sustainable water stewardship, waste management, and responsible sourcing.
This is only the beginning
We know that climate change is a complex, multifaceted challenge that isn't going to be solved with one or two changes. It will take a collective, concerted effort around the globe from individuals, businesses and governments alike.
At PressReader, we support sustainable hotel efforts by facilitating hotels' desire to switch from paper to digital solutions — especially in a post-pandemic world. We recognize the challenges posed by digital technologies when it comes to environmental impact and carbon footprint, but still see a massive opportunity to help hotels — and the tourism industry in general — build stronger sustainability practices that will both support the travel industry to restart following COVID-19, and foster a healthier planet in the long term.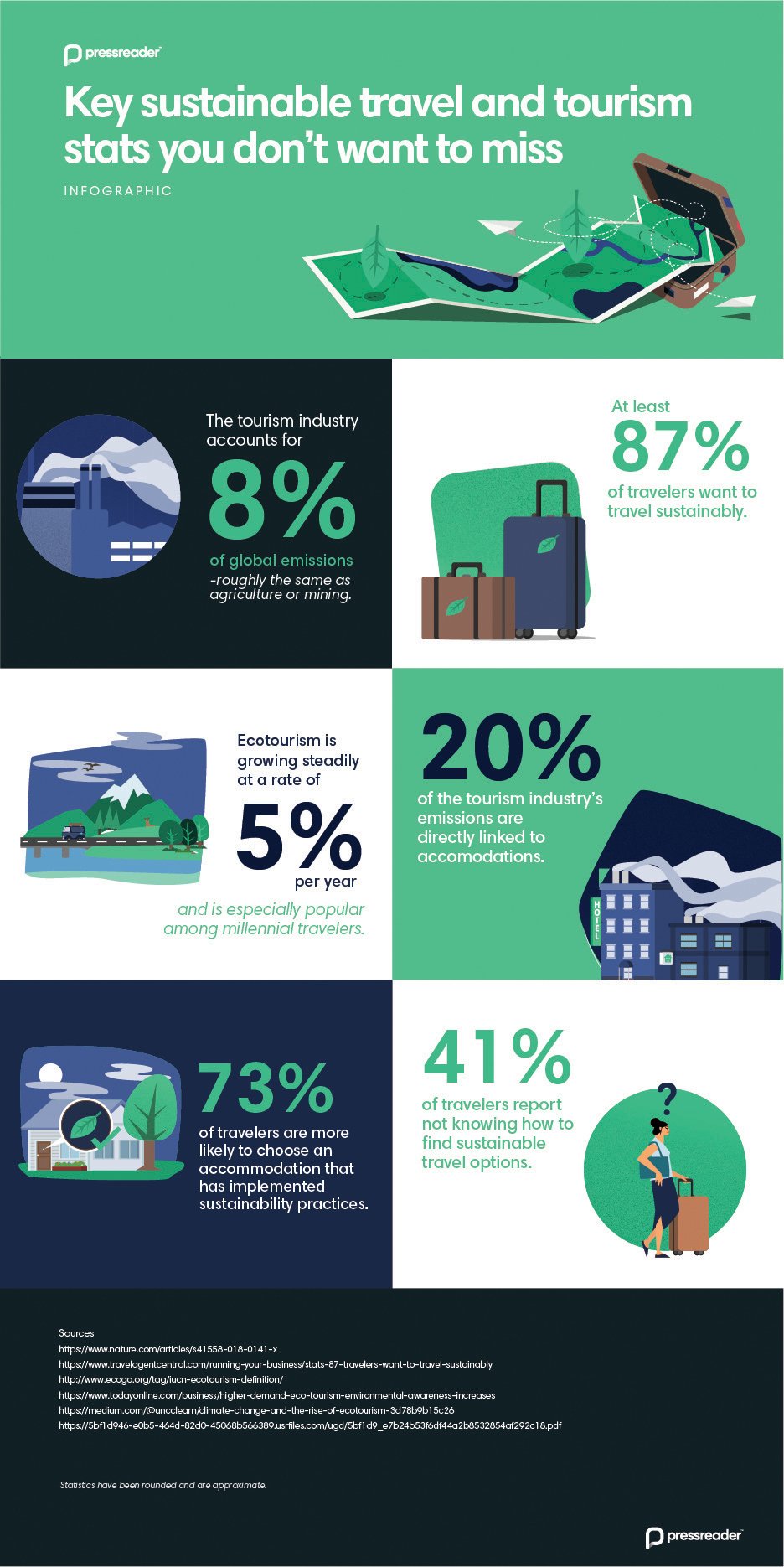 Looking to assess your sustainability practices and set new goals for your property? Check out the Hotel Carbon Measurement Initiative. Supported by the World Trade and Tourism Council (WTTC), it includes tools for hotels to calculate their carbon footprint. Or learn more about how hotels are partnering with PressReader to reduce paper waste and distribution emissions.