This year, we updated the PressReader brand.
That just means we started thinking seriously about who we are and how we want to be seen. Our Creative Lab redesigned our visual identity and, today, it was featured on Brand New, a popular brand identity and design blog.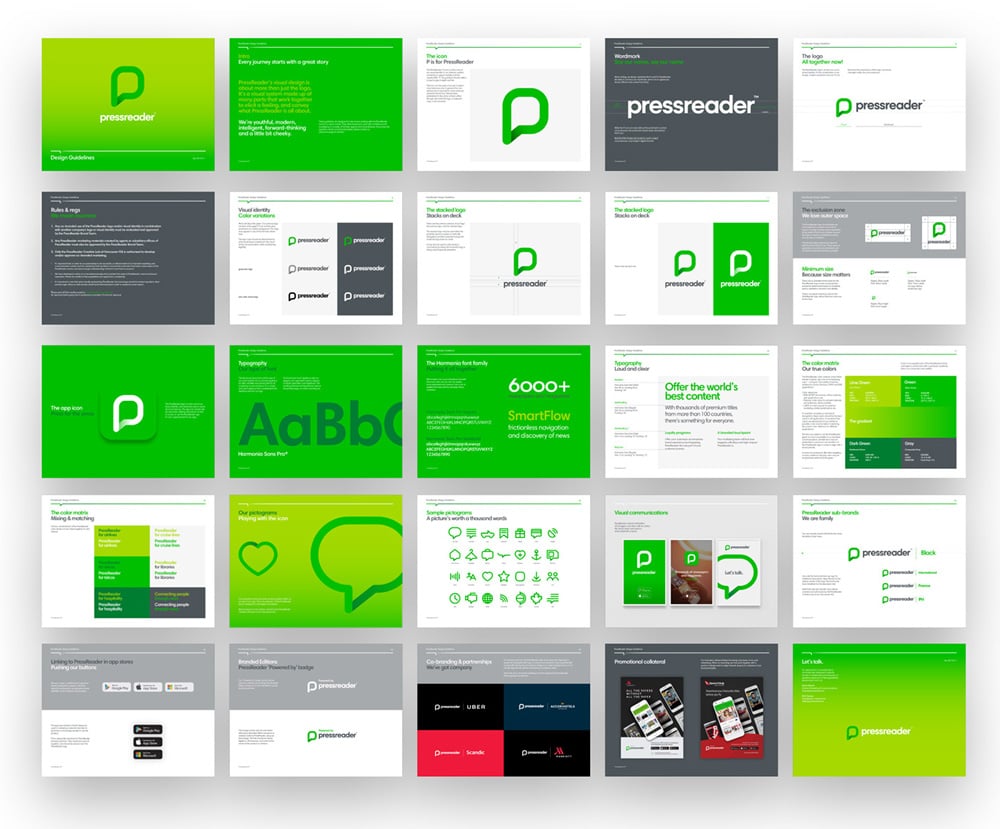 "This identity ups its game competently and attractively in a corporate glossy way without being too smarmy." (Brand New)
We 're stoked to be featured on Brand New today. It's really a testament to the hard work of our creative and brand team. As a company, we care a lot about making sure the entire PressReader experience is clear, easy, comfortable, and - just a little - exciting.
This new brand helps us do that. It's more than just green speech bubbles and icons. It's a map for everyone at PressReader - a guide that helps our develops infuse our values into the platform and helps our sales teams align themselves with our partners. We use the brand to make sure we're growing the way we want to and building a business that we're proud of.
So, take a moment - if you have one - and check out the review of our new brand on Brand New.
And join us in congratulating our super-talented Creative Lab.
Kirill Zaytsev
Fernanda Ervilha
Vlad Kolarov
Taylor Crain
Ksenia Kurilla
Alex Chitnev
About PressReader
We're on a mission to improve the way people discover stories that matter. With offices in Vancouver, Dublin, and Manila, we're building a place for people to find great content from anywhere in the world. That's why we've partnered with thousands of publishers to give readers unlimited access to leading newspapers and magazines.
We're all about choice. Using their phone or tablet, readers can browse content online or download entire issues using the PressReader app. They can subscribe for unlimited access, or get the full experience sponsored by one of our partners.