In March 2020, when the coronavirus was spreading like wildfire across the US, David Ecker, the director of iCREATE – an innovation lab within Stony Brook University's Center for Excellence in Learning and Teaching (CELT) – saw an opportunity to help reduce the Personal Protective Equipment shortage at Stony Brook University Hospital.
Hospital personnel were in dire need of face shields, prompting Ecker and his team to start manufacturing them using its 3D printers. He quickly realized that he needed outside help to achieve his goal — step in Roger Reyes, assistant director for the Suffolk Cooperative Library System (SCLS).
Reyes, together with the SCLS member libraries, hit the ground running, building a 3D printing farm at the library system's headquarters in Bellport, New York — producing thousands of headbands for the face shields manufactured in iCREATE's lab.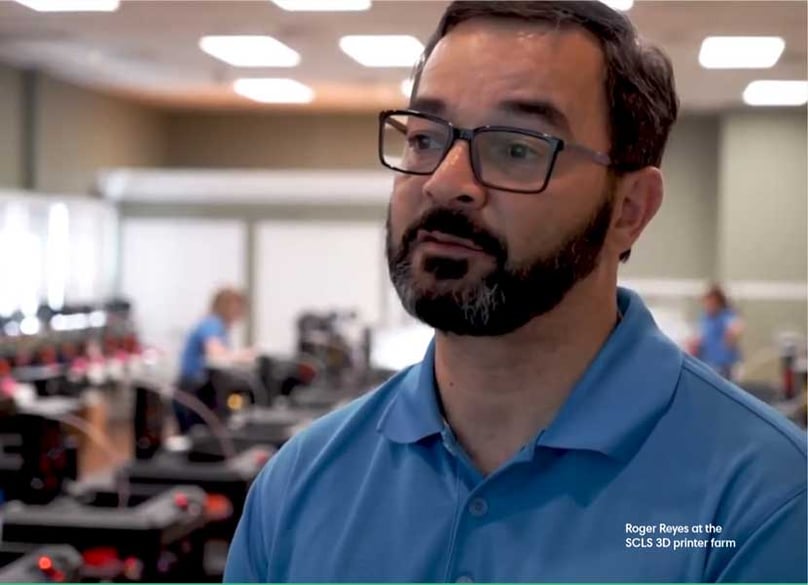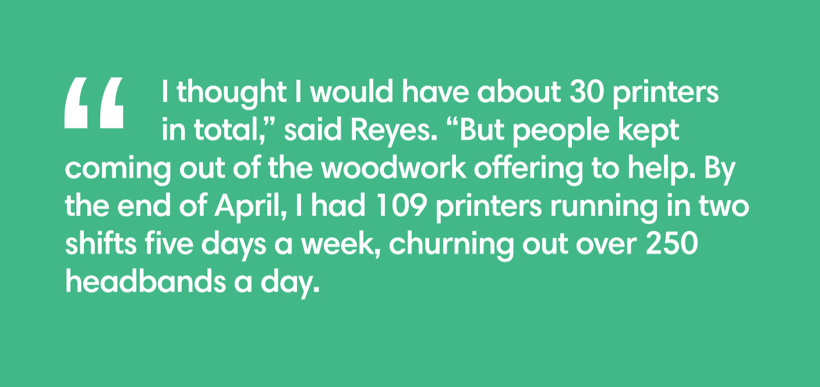 "At first we didn't know if we were going to be allowed to do it. Every day, hour by hour, we listened to our governor, and our county officials talk about who's allowed to be open, who's not allowed to stay open, what's essential, and what's not essential. There was a lot of uncertainty."
But that uncertainty didn't deter them. Reyes' background in manufacturing, combined with his library degree, made him the perfect choice for navigating the logistical obstacles and engaging member library staff in the project.
The team gathered as much equipment as they could from all over the County, knowing that they might get shut down at any moment. Managing the collection of the 3D printers while libraries were closed or on the verge of closing was no easy feat.
"I had to set up my drivers' routes to line up with short periods when libraries were open for essential functions — checking the safety and security of the building, paying the bills, and picking up the mail. Only directors, assistant directors, and maintenance people were allowed in. Coordinating pickups with 45 libraries spread over 912 square miles in two days was a challenge."
Despite the daunting odds, Suffolk Cooperative Library System headquarters went from an empty auditorium on Wednesday afternoon, to having 58 printers running in it on Friday at five o'clock.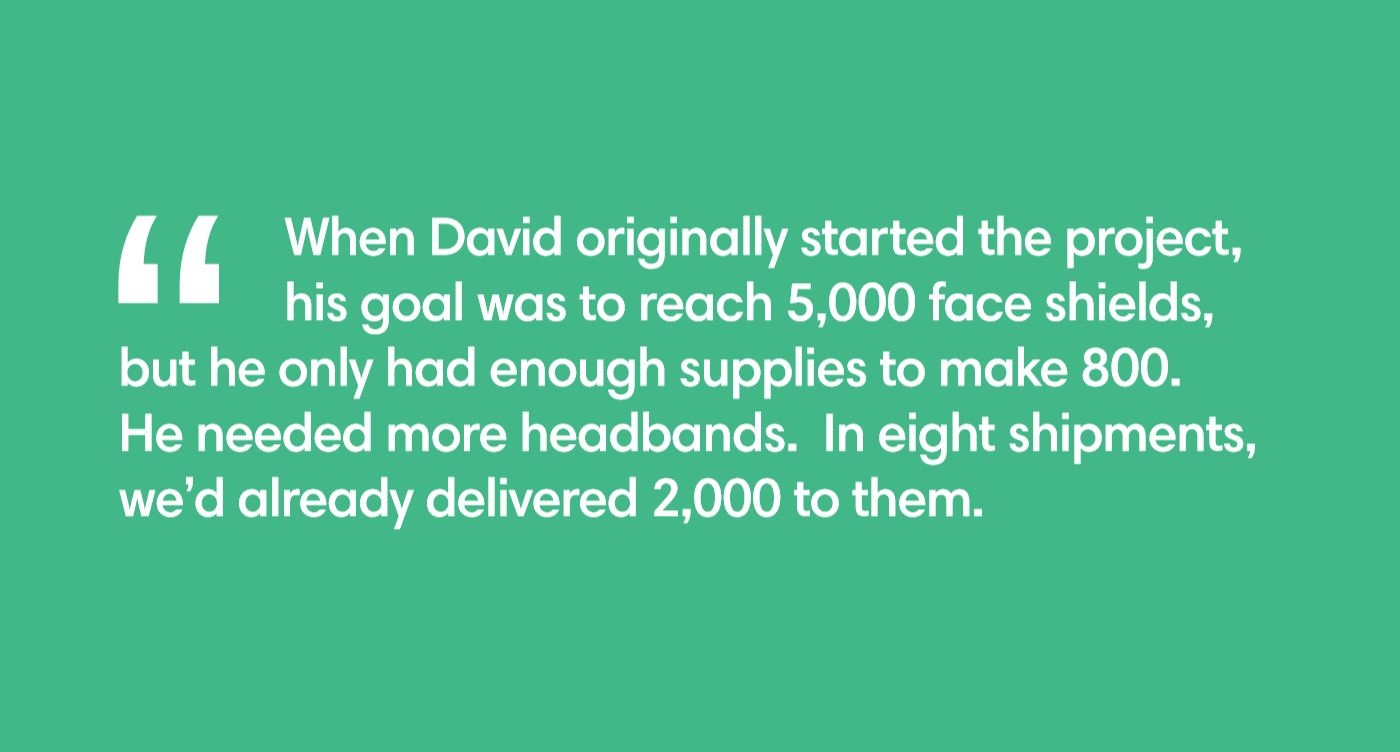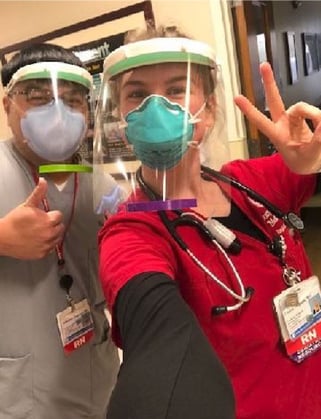 On April 17, 2020, iCREATE delivered the last of its 5,000 face shields and Suffolk headbands to Stony Brook University Hospital, the Stony Brook Southampton Hospital, and the Long Island State Veterans Home.
But helping Stony Brook wasn't the end for Reyes. He reached out to a contact at the Long Island Community Hospital and offered to do for them what his team did for Stony Brook. The only difference was Long Island would need to assemble the face shields themselves.
Reyes delivered 25 of the printed parts to the hospital, set up a folding table in their parking lot, and showed them how to assemble them. He listed what parts they needed to buy for the shields and showed them how they could rebuild them safely by reusing the plastic. The hospital got on board, and Reyes' teams delivered the headbands.
On April 30, 2020, the SCLS wrapped up production and shut down its 3D printing farm, but its contribution to the lives of healthcare workers and support staff will never be forgotten. In less than two months, SCLS manufactured 10,450 headbands for face shields for Stony Brook University Hospital, other healthcare and Emergency Medical Services organizations, and SCLC libraries that were re-opening their buildings.
When the going gets tough, librarians double down
Everyone who works with librarians at PressReader recognizes how special they are. We also recognize that libraries are and must remain an essential service in every community. Librarians share a universal mission and commitment to make lives better that you don't see in very many other careers. Their job is so much more than just a means to a paycheck. Roger Reyes agrees.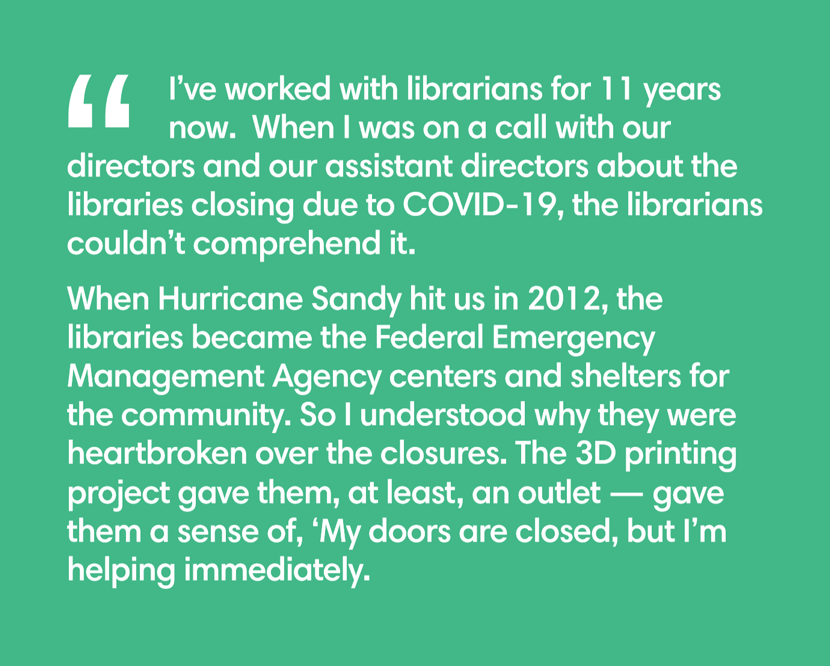 It's stories like Suffolk's and all the other libraries who find innovative ways to serve their communities that make it easier to wake up to yet another Groundhog Day with more hope for a better future. Thank you all!
If you want to learn more about this fantastic story and those behind it, check out this video.
* Photos courtesy of the Suffolk Cooperative Library System