Foot traffic, to put it plainly, just isn't what it used to be.
Over the past 15 months, the pandemic has had a dramatic impact on traffic for businesses big and small, with a drastic decline of in-person visits and passersby. Whether due to stay-at-home mandates, official closures, or general safety concerns, people quickly adapted and have now become accustomed to accessing more commercial and community resources — like those offered by libraries — remotely.
The creative ways in which libraries have accommodated the shift from physical to virtual audiences has been impressive and inspiring. Many of these pivots will likely stay with us for the long haul, like the increase in digital programming and content offerings. But a library can't (and shouldn't!) exist purely as an online service provider. Since their inception, libraries have played a central role in the community far beyond providing content. Their value spans from decreasing social isolation to supporting the disenfranchised, and their communities depend on them to provide a welcoming, free, inclusive physical space.
So now, as vaccine rollouts gain momentum and things begin to open back up, librarians will need to think creatively about how to increase foot traffic to their physical locations (and, of course, how to make patrons feel safe in the process).
Here are some key tactics for rebuilding library patron morale, and increasing in-person use of facilities once again.
See also:
1. Offer experiences that can't be replicated online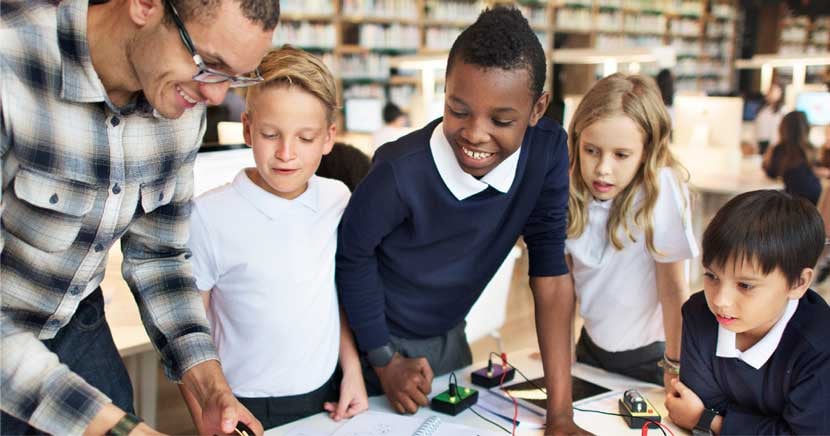 In the retail world, consumer interests have been shifting over the past decades: people are increasingly interested in experiences and not things. Libraries can take a cue here to increase foot traffic by offering events and programming that bring people together or offer a unique opportunity that simply can't be accessed online.
Whether that's running live cooking demos focused around a new cookbook, or providing the tools for podcast recording like Calgary Public Library and Toronto Public Library have both done, libraries that offer curated experiences — not just books — will be the ones that draw people back into the building.
2. Create a unique sensory experience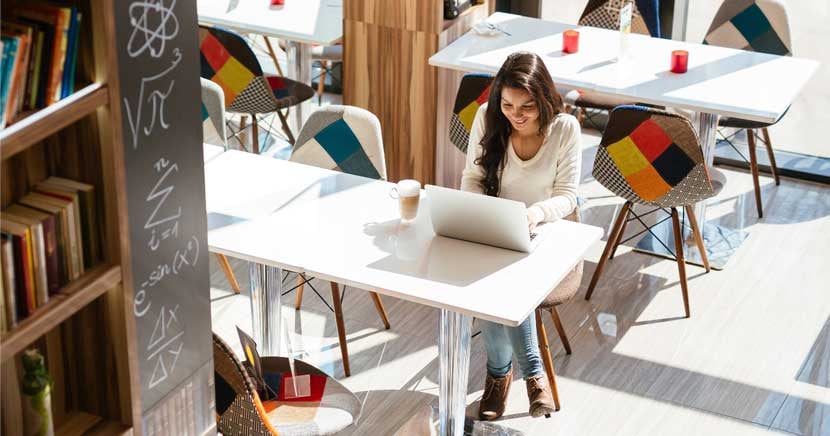 The interior and environmental design of a library are vital ingredients in making it a pleasant place to be. No matter how it's decorated, a library will always play an important role in a community as a free, safe, public space to gather, but a beautiful, comfortable, soothing atmosphere will go a long way to attracting more guests. In fact, interior design has even been proven to have a powerful impact on mood, health and happiness.
The same elements that are carefully considered to make new-wave coffee shops lovely places to linger can be applied to library design to invite patrons to step in and stay a while. Think about incorporating comfortable furniture, natural lighting and a feeling of spaciousness — and try to tie in materials and finishes that spark joy or soothe the senses.
3. Engage ambassadors and influencers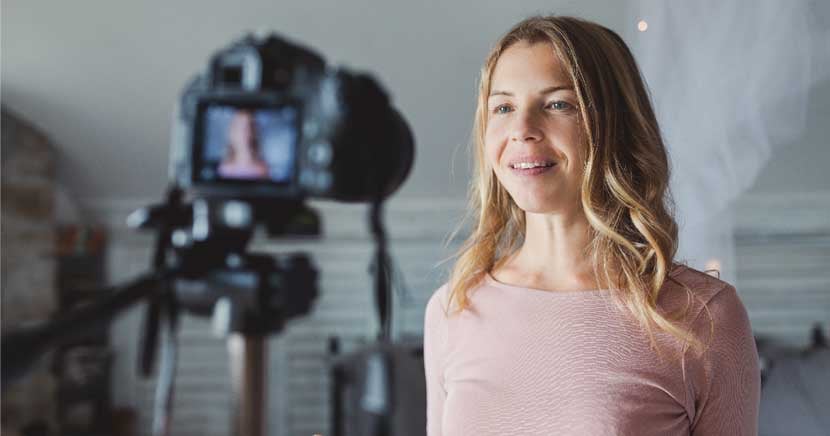 Word-of-mouth is still an incredible marketing tool. In fact, 92 percent of people trust the recommendations of family and friends over traditional advertising.
Team up with community leaders and organizations for cross-promotions designed to share the exciting things that are happening on site, or take things one step further with social media influencers. An ambassador program or even a paid partnership can garner valuable endorsements and help spread the word to new, curious audiences about what makes the library's physical location so special.
4. Promote the library as "the new office"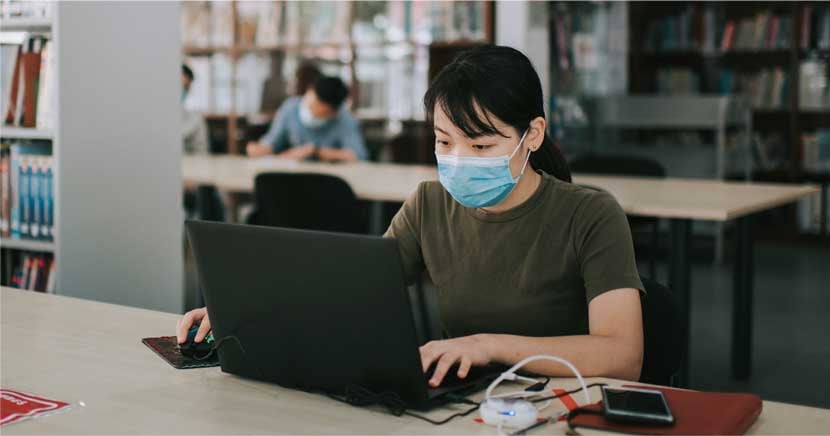 An estimated 30 percent of the workforce will continue to work from home at least a few days a week, even as offices start to open back up again — which positions libraries beautifully to offer up their services as a shared workspace.
While some people have loved the flexibility of working from home, many workers have reported disliking the arrangement. Family and home life may be distracting; space to set up a proper desk may be lacking. For that portion of the population looking for a neighborhood spot that offers internet access, a quiet place to concentrate (without the price tag of co-working spaces or cafes), the library may be a lifesaver. Spreading the word about the specific benefits of using the local library for remote work may bring a whole new audience into your space.
5. Embrace your biggest asset: your team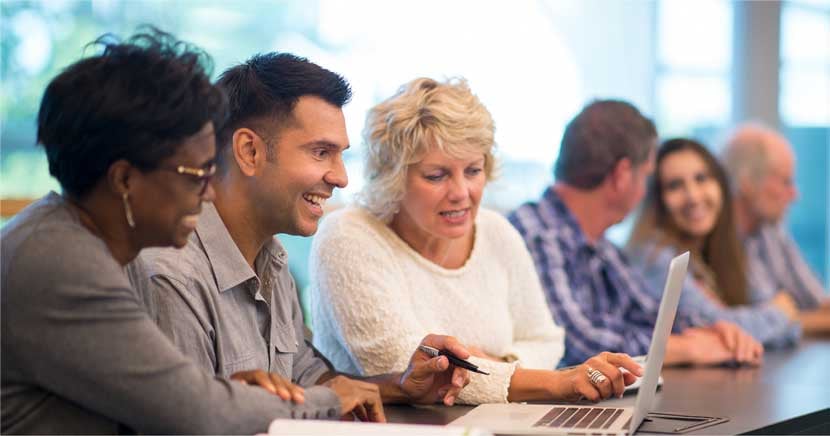 One of the biggest benefits of a library isn't just the physical resources: it's the people. Championing your employees and co-workers as cheerful, helpful and ready to offer assistance of all kinds to those in need can create a positive, community-building experience.
Training your team well and providing them with the resources they need to serve patrons with a variety of different needs — whether that's to access documents, to apply for social services or to learn to use video editing tools — can offer an incomparable level of in-person service.
6. Amplify digital resources in the physical space

Importantly, the physical library experience doesn't have to be at odds with the virtual library experience. Digital magazines, newspapers and ebooks can be enjoyed on site, just as much as physical books can be borrowed and read off-site. The creative promotion of digital resources via collateral and signage can make the experience of using those tools more welcoming and engaging for first-time users.
Vimmerby Public Library in Sweden, for instance, has done an inspiring job of marrying digital amenities with traditional spaces in particularly interesting ways — like the Pressreader-branded bench that sits outside of the library, where visitors can take a comfortable seat and access free WiFi and e-services. The simple act of furbishing this bench with clear signage led to a clear uptick in digital participation overall.
During the pandemic, libraries showed how truly nimble, flexible and supportive they could be. As these special places open their doors and attract foot traffic again, one thing's for certain: librarians will be using their creativity to continue to rebuild serve their communities whatever way they can — whether that's online, in person or any hybrid space in between.