Hotels made it through some of the darkest early days of COVID, only to face a whole new challenge: a labor shortage the likes of which the hospitality sector has never seen.
The fact is, we're in the midst of a global hiring crisis — the job market, to put it lightly, is broken. Though there's a 3.7% unemployment rate in the US, businesses still find themselves desperate for staff. But while a lack of workers is impacting all types of industries, the hospitality industry is facing a particular challenge.
In a 2021 poll of out-of-work Americans, more than half of the hospitality workers reported that they were not interested in going back to their jobs. There are plenty of good reasons why they aren't rushing back to work, of course. As health and safety remain top of mind for many of us even in this relative COVID lull, front-line, customer-facing hospitality jobs may not be as attractive. Surveys also show hospitality industry veterans who are switching industries are doing so in search of higher wages, improved benefits and more flexibility in their schedules.
Unfortunately, this labor shift is happening in tandem with a burst of tourism activity around the world.
A travel boom, a staffing crisis
International tourism grew 130% in January 2022 compared to the previous year. Meanwhile, the World Travel & Tourism Council (WTTC) predicts the US will see a shortfall of 480,000 jobs this year, though it's not the only country suffering. In July, the WTTC and the European Travel Commission warned that the struggling travel and tourism sector's recovery could be put at serious risk if almost 1.2 million jobs remain unfilled across the EU.
A shortage of labor may be just one of a number of pressing faced by the industry, but it is arguably the most pressing one. According to one recent survey of 149 senior executives in both the hospitality and retail sectors, US-based businesses said their greatest concern for the coming fall season was staffing and wage issues (50%), compared to supply chain (28%), global events and gas prices (15%), or loss prevention (5%).
In a customer-service-focused industry, the impact of missing staff can be felt particularly sharply. Even as they struggle to fill positions, hotels are faced with the difficult task of trying to maintain an expected level of polish, professionalism and service. During peak seasons, the pain of this is felt even more acutely.
See also:
When will the shortage be over?
It's unclear when exactly the shortage of workers in the hospitality industry will end, but the good news is that a study from Capital Economics sees a trend that the current crunch is easing.
This could be because the corporate world is starting to shift. Companies today across all industries are more willing to accommodate prospective employees' expectations for work-life balance and flexibility, and hospitality is no exception.
That said: the WTTC warns that the problem of staff shortages, even if it doesn't stay at this extreme level, will likely remain beyond 2022.
"To ensure that shortages do not remain an issue in the longer term, it will be important for businesses and governments alike to implement and sustain policies that facilitate labour mobility, facilitate remote work, enable decent work and provide social safety nets, upskill and reskill the workforce, and promote education and apprenticeships," wrote the WTTC in its report on global staffing shortages.
These aren't changes that can happen overnight, of course. And in the meantime, shortage or no shortage, the world is ready for a well-earned vacation. So for hotels currently facing challenges, there's at least one way to get some help ASAP: ease the strain on your existing employees by using PressReader.
How PressReader can help with the labor shortage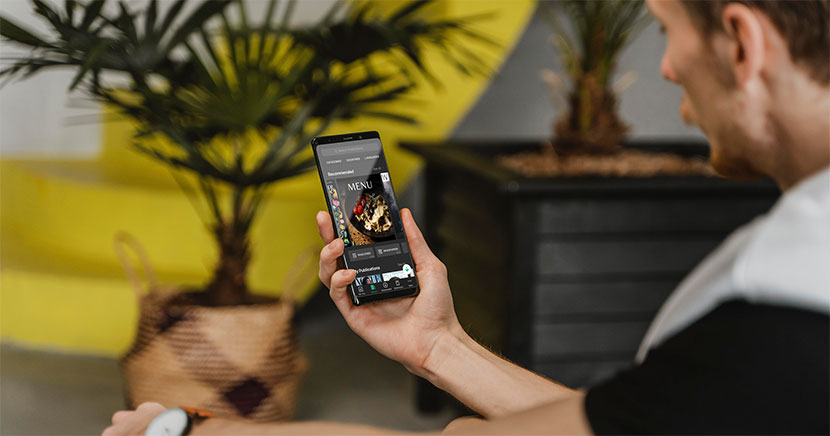 These labor shortages severely impact the hospitality industry globally, at five-star resorts and budget boutiques alike — so for leaders across the hotel industry, finding ways to do more with less is now the name of the game. The goal? Improve guest experiences on smaller budgets, with smaller teams, in the face of ongoing uncertainty.
One simple way to reduce the burden on hotel teams and level up customer satisfaction? Offering PressReader as a guest amenity.
After all, PressReader is more than just a reading amenity. It's also an automated productivity solution for hotels that's a breeze to integrate into their existing systems, deploy, and operate.
Publication delivery
For hotels, the challenge is to improve guest experiences on smaller budgets, with smaller teams, in the face of ongoing uncertainty. No single hiring strategy or piece of software is going to provide an easy fix. We believe, however, that adding PressReader to your hotel's offerings can be one small step towards reducing the burden on staff and enhancing the guest experience.
Through PressReader's all-you-can-read digital platform, guests can access more than 7,000 publications from over 120 countries in more than 70 different languages. Going digital means that hotel staff are freed up from having to manage all the delivery and recycling logistics that distributing print editions entails.
Communications tool
With the Self-Pub feature, you can share important or pertinent information via the PressReader platform. Your hotel directory, room-service menus, special seasonal announcements or house rules can all live happily here, reducing the burden on staff to communicate these details. Watch below to know how the Self Pub feature works.
Reduced recyclables
According to a 2021 report, 81% of travelers surveyed said they hoped to stay in a sustainable accommodation in the next year. However, 49% believe there simply aren't enough greener options available.
Offering a digital reading platform is a more environmentally friendly solution than providing passengers with print copies of their favorite publications. By giving their customers the opportunity to access thousands of the world's top publications through PressReader, hotel operators can greatly reduce emissions from distribution and recycling.
They can further cut down on paper by delivering in-house publications—such as restaurant and spa menus—on the platform. Digital content reduces paper waste, which in turn eases the pressure on housekeeping staff and keeps recycling and waste-management costs low.
Easy accessibility tools
For readers with special needs, PressReader's accessibility features provide inclusive entertainment and information — an effortless way to make life a little easier for customers who might benefit from visual or audio tools.
Advocacy and awareness
Raising awareness about labor shortages in the hospitality industry is one of PressReader's current passion projects. As an industry partner, we're honored to use our platform to help advocate for a better future.
The hospitality industry's labor shortage may be here for the long haul. But in the meantime, tools like PressReader can help smooth the road. Learn more about how PressReader can act as a productivity solution for the hospitality industry here.