What is luxury?
That may sound like the tag line from an ad for a high-end automobile, but it's a relevant question in the hospitality industry. As it turns out, when it comes to the hotel business, luxury is largely in the eye of the beholder — by which we mean that there is no set definition nor specific criteria that separates luxury hotels from other properties.
Writing for Hotelier magazine, hotel-industry consultant Larry Mogelonsky had this to say on the subject:
There's no clear definition for luxury and, thus, no clear set of rules for its proper use. Looking for some clarity in the dictionary, the word luxury comes from the Old French luxurie via the Latin luxuria or luxus, all of which mean excess. In other words, something that is luxurious is an inessential — a desirable item that is more than basic but not a necessity.
See also:
Luxury hotels go beyond the basics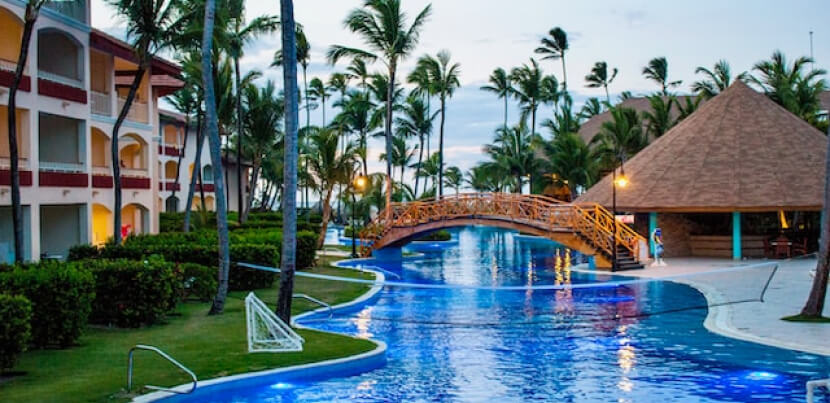 What Mogelonsky is saying, essentially, is that while hotel guests have certain basic expectations of any accommodation (a clean hotel room, a comfortable bed and good service, for example), luxury hotels are the ones that go above and beyond the basics.
Mogelonsky cites a number of "aspirations" for hotel brands hoping to cater to luxury travelers. Here are just three of them:
1. The right technology
Hotel guests have come to expect that their experience will be a high-tech one, with customer-facing services and features such as mobile check-in and contactless payments.
Moreover, a smart hotel room can elevate the guest experience even further by harnessing the power of the Internet of Things and allowing guests to adjust factors such as room temperature and lighting to suit their personal needs, often through the use of a mobile app or an in-room device such as a tablet.
2. Authenticity
According to Mogelonsky, luxury means "wholly embodying the real thing", and many travelers seem to agree. A Booking.com survey found that 60% of respondents "want to have authentic experiences that are representative of the local culture" when they travel. This might begin with the hotel design, which can create a distinct identity and impart a sense of place by incorporating elements reflecting the local community.
Millennial customers in particular place a high value on authentic and unique experiences in different destinations. They want to dine on regionally sourced food and drink locally made beer and wine. Many are also looking to interact with local people and participate in activities that make them feel like locals themselves.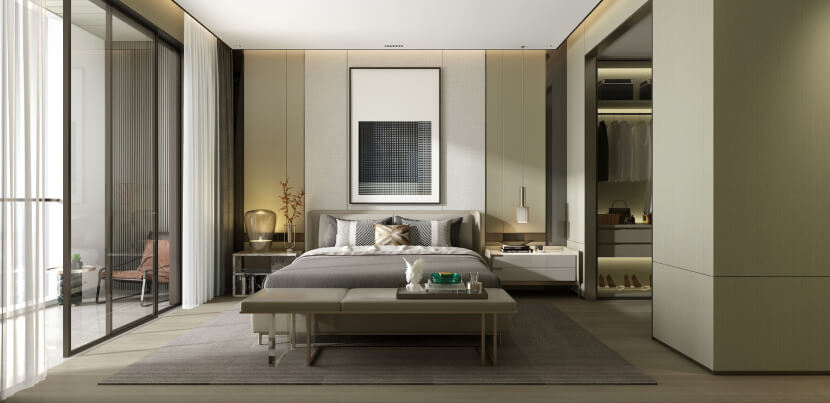 3. Personalization
In the hospitality industry, personalized experiences are becoming increasingly important. Here are some of the most effective ways for luxury hotels to deliver personalized and customized services to guests:
Acknowledge their returning guest status and thank them for their loyalty.

Leave guests personalized notes or welcome amenities in their hotel rooms.

Assign a concierge to help with any requests during their stay.

Provide special treatment options based on individual preference, such as room service menus tailored to dietary preferences or personal tastes.

Recommend activities or attractions based on noted guest interests.

Offer discounts for onsite amenities or shopping outlets the customer might enjoy.
"Above all," Mogelonsky writes, "dedicated effort is put towards remembering all customers' preferences, because luxury brands are confident enough to assume their guests will be returning."
The hotel industry evolves slowly
Unless a major world event comes along to shake things up — think of how the COVID-19 pandemic accelerated the adoption of digital and contactless services — the hotel industry tends to evolve at a slow and steady pace.
For that reason, when we talk about emerging trends at luxury resorts and hotels, we aren't predicting any significant paradigm shifts. What we are likely to see in 2024 and beyond is that the latest trends are actually just further developments of features that are already in play.
With that in mind, let's dive in and take a look at what travelers can expect luxury hotels to deliver in a few key areas.
Wellness and health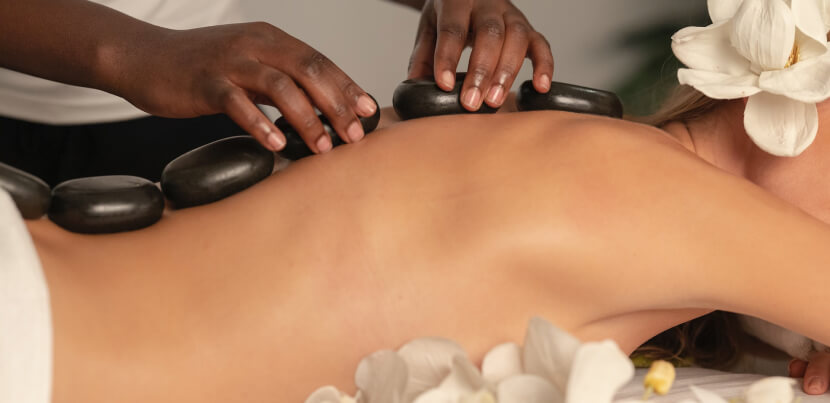 Wellness tourism has become a big business. According to the American Express 2023 Global Travel Trends Report, 73% of survey respondents reported that they are planning vacations around improving their physical and emotional health, 68% say they are choosing travel destinations close to nature to improve their mental clarity and 43% report having selected a hotel based on its spa and wellness amenities.
To enhance their brand image among the growing market segment of wellness tourists, luxury hotels can incorporate amenities such as these, which promote relaxation, rejuvenation and overall well-being:
spa facilities

fitness centers and exercise classes

healthy dining options

outdoor spaces and natural design elements

sleep-focused amenities

mindfulness and relaxation activities
Some of these may require a significant investment, but building these expenses into the overall hotel budget is essential for any hospitality operator looking to tap into the wellness tourism economy, increase direct bookings and stay ahead of the competition.
A data-driven approach to personalization
In recent years, luxury hotels have adopted advanced technology to provide highly personalized guest experiences, from customized room preferences to tailored recommendations for dining and activities. This trend is likely to expand further with the use of artificial intelligence and data analytics.
Fortunately, surveys suggest that a growing number of consumers see the upside of allowing companies in the travel and hospitality industry to gather certain types of data from them. As long as their loyalty is rewarded with personalized offers and elevated service, these consumers perceive it as a fair exchange.
Guests will pay for more personalization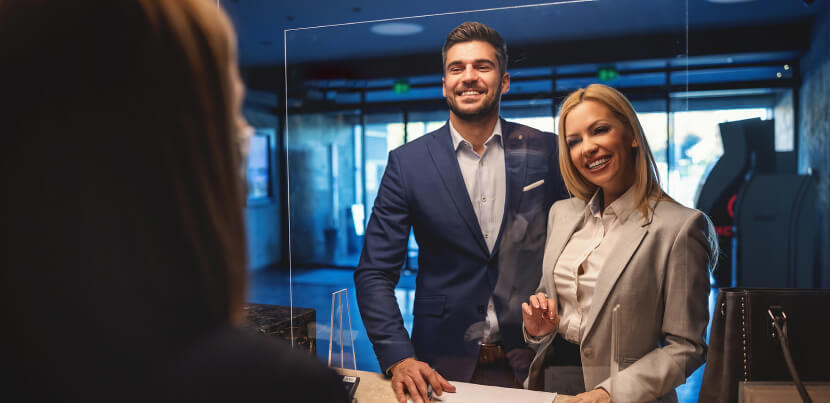 As Google and Phocuswright reported, 76% of US travelers say that they would be likely or extremely likely to sign up for the loyalty program of a travel brand that tailored its information and overall trip experience based on their personal preferences or past behavior.
What's more, 36% (over 1 in 3) say they would pay extra for more tailored information and a more personalized guest experience.
A separate study by IHG Hotels & Resorts found that 78% of travelers surveyed said they were more likely to book with properties that offer personalized experiences, with almost 50% willing to share the personal data necessary to promote an individualized stay.
Faster check-in and check-out with biometrics
Luxury hotels may also be able to use guest profile data to streamline check-in and check-out processes using biometric screening. Iris scanning or facial and fingerprint recognition can verify the identity of travelers instantly, sparing them from having to wait in queues or spend needless time at the front desk.
An emphasis on local experiences
As we noted above, more and more luxury travelers are looking to have authentic experiences that are representative of the local culture. In response, many luxury hotels emphasize immersive, local and culturally authentic experiences for guests, such as cooking classes, guided tours and partnerships with local artisans.
By curating impressive art collections and collaborating with notable designers, hoteliers can create visually stunning and unique spaces that reflect the local culture.
Luxury hotels with high-end restaurants are also able to offer their guests unique dining experiences, including partnerships with renowned chefs and a focus on regionally sourced, organic ingredients.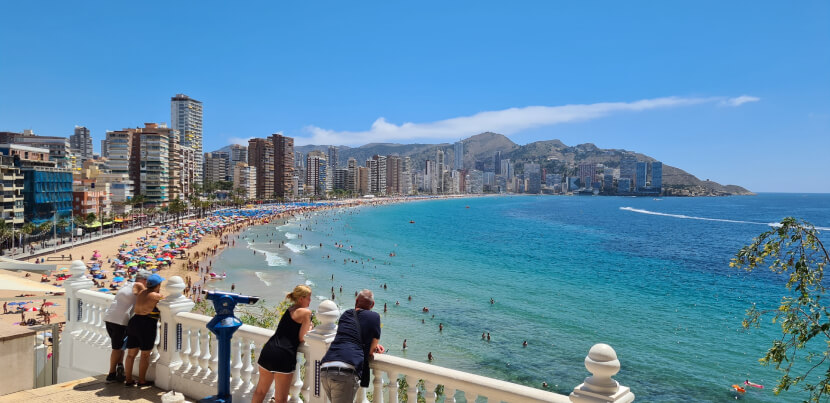 A focus on sustainability
We have noted before that sustainability in hospitality is good business, and this is especially true when it comes to sustainability in luxury hotels.
That's because, as we previously reported, sustainability in the hospitality sector was a nice-to-have just a few years ago; today it is a business imperative as more and more people not only make eco-conscious travel choices…
"78% of global travelers intend to stay in a sustainable property at least once in the coming year."
Booking.com Sustainable Travel Report 2022
… many are willing to pay more for them.
"Half of consumers would be willing to pay more for transportation, activities, and lodging if the option was more sustainable.…On average, consumers are willing to pay 38% more to make their travels more sustainable."
In response to this growing demand (and driven by a desire to make a positive impact), watch for even more luxury hotel brands to focus on eco-friendly practices, from using renewable energy sources to reducing single-use plastics and implementing green building designs.
A shift to digital content
PressReader can help luxury hotels eliminate paper waste by enabling them to shift from hard copies of newspapers and magazines to digital content. In cities all over the globe, paper accounts for a large percentage of the municipal waste that ends up in landfills, releasing carbon dioxide and methane, and polluting soil, groundwater and air.
By offering their guests the opportunity to access thousands of the world's leading publications through PressReader, hotel brands can significantly lower emissions from distribution and recycling.
They can further cut down on paper by delivering in-house publications — such as restaurant and spa menus — through PressReader's Self-Pub feature.