"The world needs more Canada."
It's hard to pinpoint exactly who coined that truism or when they first said it. Perhaps it was Bono. The U2 frontman has certainly made that precise pronouncement on multiple occasions, dating back to at least 2003.
In 2016, US President Barack Obama repeated it in a speech to a joint session of the Canadian Parliament. The following year, Indigo Books and Music founder and CEO Heather Reisman used the phrase as the title of a coffee-table book released in time for Canada's 150th birthday.
The point we're making here is that Canada is often seen as a good influence, setting examples for other nations to follow. While this might be an oversimplification, we can think of at least one public library in the UK that looked to a Canadian institution for inspiration.
See also:
An Environmentalist in Residence
It was back in 2021, in a blog post about how three public libraries promote environmental sustainability, that we first told you of Toronto Public Library's Environmentalist in Residence program, which had begun several years prior.
In 2018, the library hosted its first Environmentalist in Residence. During her tenure, environmentalist Janelle Richards offered her expertise on conservation and sustainability through programs, workshops and community consultations.
Textiles for a sustainable future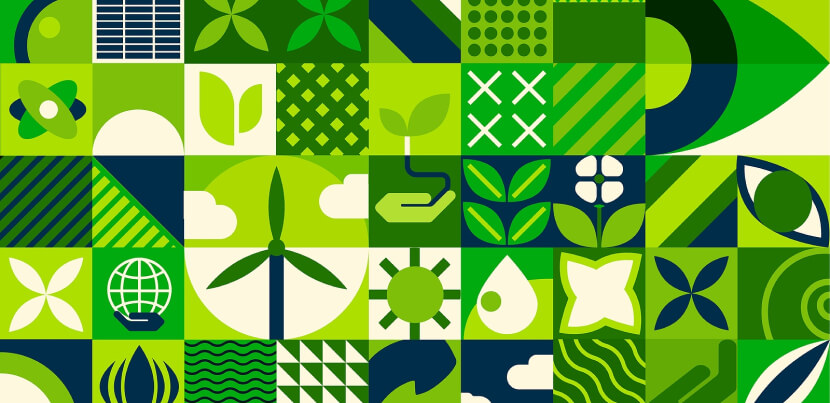 Directly inspired by the Toronto Public Library program, the UK's Suffolk Libraries announced earlier this month that it was welcoming Clare Sams as its very own Environmentalist in Residence.
A textiles arts practitioner, lecturer and arts educator, Sams will be leading workshops, hosting informative sessions, and engaging the libraries' communities in meaningful conversations about the urgent need to protect the environment and work towards a sustainable future.
According to a news item posted to the Suffolk Libraries website, Sams will work in libraries across Suffolk, promoting the idea of sustainability through repairing, repurposing and upcycling To that end, she will be helping patrons learn skills in mending and creative upcycling to extend the life of their clothing and reduce household textile waste.
Sustainable libraries lead by example
In announcing the Environmentalist in Residence program, Suffolk Libraries noted that, in many ways, public libraries lead by example when it comes to environmental sustainability:
The very nature of the library service involves 'recycling' books and other items which are borrowed many times over and Suffolk Libraries is ambitious about what it can do to understand and reduce its carbon footprint further. Earlier this year new library cards made from sustainable materials and not plastic were also introduced.
This past summer, we ran a blog post on some of the innovative programs libraries employ to inspire environmental stewardship in their communities. We noted then that libraries are a great example of sustainability in action: patrons check out books and other materials, make use of them, and then return them to the library for other community members to enjoy.
This is an inherently sustainable operating model, with members of the community sharing access to the same resources: instead of each individual purchasing their own copies of books, magazines or DVDs, libraries enable the sharing of these items among multiple users. This reduces the consumption of materials and promotes the reuse of resources, thereby minimizing waste and increasing energy efficiency.
Most public and academic libraries also provide their users with access to digital resources, including news platforms like PressReader, which allows them to read content from thousands of newspapers and magazines from around the world.
Sustainability as a core value 
In 2019, the American Library Association adopted sustainability as a core value of librarianship, noting that "Libraries play an important and unique role in promoting community awareness about resilience, climate change and a sustainable future. They are also leading by example by taking steps to reduce their environmental footprint."
In 2021, the library association resolved to achieve carbon neutrality for all of its in-person conferences by the year 2025.
In an April 2022 briefing document titled "Sustainability in Libraries: A Call to Action", the ALA identified climate change as the single greatest threat to global health, a "code red for humanity", and this generation's grandest challenge.
The triple bottom line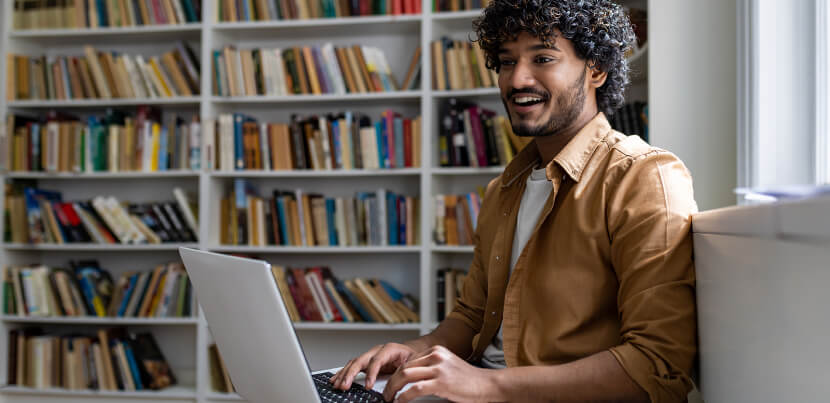 The American Library Association's approach to sustainability is rooted in the concept of the "triple bottom line", which refers to practices that are environmentally sound, economically feasible and socially equitable.
In "Sustainability in Libraries", the ALA states that the idea of balance is at the heart of the triple bottom line: "Balancing the realities of ecological limits with humans' right to exist in a fair and just world that is economically feasible for all." The ALA recommends that librarians strive for this balance when making decisions large and small related to their institutions' impact on the community:
From what office supplies to purchase, personnel policies, to designing services, programs and partnerships, a library can be a catalyst by modeling good decision making using this framework, inspiring colleagues, community leaders, and our neighbors to make better decisions as well and to work together to combat climate change in targeted and meaningful ways.
Sustainable libraries and decarbonization
When it comes to reducing a library's environmental footprint, the American Library Association stresses the importance of prioritizing decarbonization, which means evolving away from energy systems that produce greenhouse gas emissions such as carbon dioxide.
To decarbonize their libraries and their communities, the ALA says, library leaders must focus on:
Energy efficient facilities

Switching to renewable energy sources

Electric vehicles
Even more Canada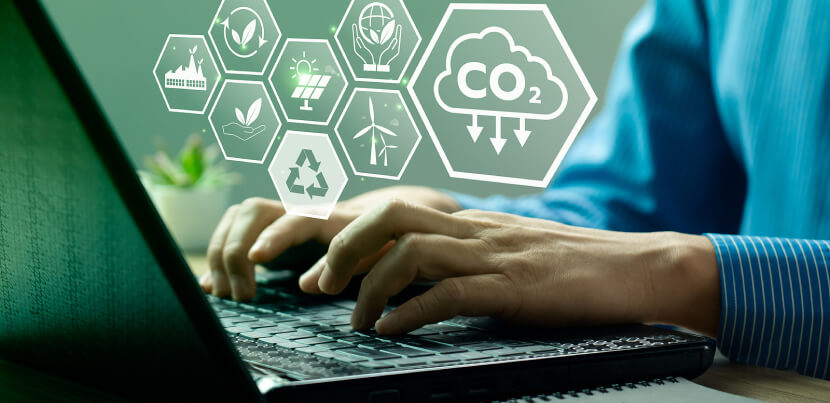 In October, the Canadian Urban Institute issued a report called "OVERDUE: The Case for Canada's Public Libraries". The report notes that the countries public libraries have quietly evolved into "highly capable partners for every level of government, supporting the common good by serving critical mandates that fall under municipal, provincial and federal jurisdiction."
Since all of the "critical mandates" highlighted in the Canadian Urban Institute meet the criteria of the triple bottom line — they are environmentally sound, economically feasible and socially equitable — we'll list them all here:
Sustaining workforce development

Fostering cultural and artistic diversity

Championing entrepreneurship and innovation

Supporting newcomer settlement

Advancing Reconciliation

Taking action on climate change

Providing a community access point for public services

Offering spaces for public consultations and disseminations of information

Supporting access to place-based programming
Beacons of education and advocacy
Clearly, sustainability goes beyond building green libraries, although we can't overlook the importance of reducing the environmental impact of library facilities. Beyond that, however, libraries have the potential to be beacons of education and advocacy to the communities they serve.
Because of their multiple roles — as information resources, community hubs and more — libraries are in an excellent position to lead the way to a more sustainable future.