You have most likely heard of the Great Resignation — the phenomenon of workers from all industries leaving their positions to seek higher pay, better working conditions, or simply greater job satisfaction, elsewhere. Whether or not the Great Resignation is still ongoing is a matter of debate, but it certainly left its mark on a number of industries. (Hospitality is a prime example.)
Less well-known, but likely to have just as significant an impact, is what has been dubbed the "Great Breakup". As noted in Women in the Workplace 2022, a report from LeanIn.Org and McKinsey & Company, women in leadership positions are switching jobs at an unprecedented rate, and at a higher rate than their male peers.
Companies risk losing the next generation
Why are these women stepping away from their companies? There are a number of possible reasons, including the likelihood of experiencing belittling microagressions and of going unrecognized for doing critical work (such as supporting employee well-being and inclusion).
"If companies don't take action, they won't just lose their women leaders; they risk losing the next generation of women leaders, too," note Lean In and McKinsey. "Young women are even more ambitious, and they place a higher premium on working in an equitable, supportive, and inclusive workplace. They're watching senior women leave for better opportunities, and they're prepared to do the same."
Women are underrepresented in tech leadership
The World Economic Forum's 2022 Global Gender Gap Report identified science and technology as one sector of the global economy in which women are underrepresented in leadership roles. According to the report, 76% of these roles are held by men, with women holding 26%.
These are issues that are worthy of our focus year-round, but they naturally get a bit more attention at this time of year. That's because International Women's Day (IWD) is celebrated every year on March 8. From the first International Women's Day in 1975, the United Nations has observed it as a day to celebrate the achievements of women, raise awareness about women's rights, and promote gender equality around the globe.
Innovation and technology for gender equality
Significant progress has been made in many areas of society, including the technology industry, but there is still a long way to go. This is why International Women's Day remains important to women in the world of tech.
In fact, the United Nations has designated the theme of this year's International Women's Day as "DigitALL: Innovation and technology for gender equality".
As the UN Women website explains, this is aligned with the priority theme for the upcoming 67th Session of the Commission on the Status of Women (CSW-67): "Innovation and technological change, and education in the digital age for achieving gender equality and the empowerment of all women and girls".
Greater potential for innovation
UN Women notes that bringing women and other marginalized groups into technology "results in more creative solutions and has greater potential for innovations that meet women's needs and promote gender equality".
Their lack of inclusion in technology, by contrast, has serious global implications. As explained in UN Women's Gender Snapshot 2022 report, "women's exclusion from the digital world has shaved $1 trillion from the gross domestic product of low- and middle-income countries in the last decade—a loss that will grow to $1.5 trillion by 2025 without action."
Diversity, equity and inclusion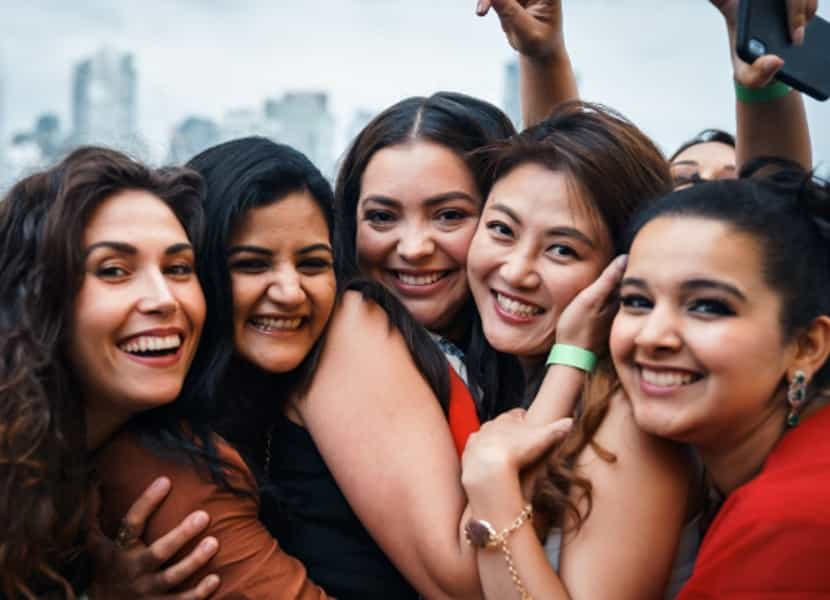 There have, of course, been some positive developments in recent years. Many tech companies have recognized the importance of diversity, equity and inclusion (DEI) and are taking steps to address the gender gap.
At PressReader we embrace the principles and power of DEI. As a matter of fact, it emerged as the factor employees value the most in the 2022 edition of our yearly Employee Engagement Survey.
We believe that diversity, equity and inclusion are essential to our success, and we are committed to creating an environment where everyone feels valued and respected. We are proud to have a talented and diverse group of women working with us, and we are committed to supporting their growth and development.
It's not about ticking boxes
One thing we don't believe in, however, is hiring people based on quotas.
You will not get a job at PressReader on the basis of your gender (nor you will be excluded on that basis). You will be hired because you are the best fit for the role, for the team and for the company; not because we need to achieve a quota. In our hiring decisions, the People and Culture team at PressReader focuses on who you are as an individual and what you bring to the table, not which box you help us tick.
We have a fair recruitment process and individuals of all horizons and background join our company. We may not have quotas, but we make a purposeful effort to not deter women from applying.
Why are women underrepresented?
Why are women underrepresented in the tech industry? The fact is that women in tech continue to face gender bias, discrimination and harassment. Another, more overlooked reason might be the fact that women are more cautious during the job application process.
According to a LinkedIn Gender Insights Report from 2022, men and women have similar job-search behaviors, but a woman is 16% less likely to apply for a job after viewing it than a man is. Men will apply for positions if they meet 60% of the requirements, while many women will only apply if they meet 100% of them.
An inclusive recruitment process
So, how do we address this at PressReader?
Although it is constantly re-evaluated, we apply a recipe that has proven successful for us:
Our job descriptions are not too long. We do not have a never-ending list of requirements. We aim to be thorough but not overwhelming.

We include a paragraph about how we believe in potential and talent and that not being a perfect match is fine.

We submit our job descriptions to a gender decoder, free online, to make sure we do not use words that would deter women from applying.

When it comes to interviews, they are more conversations led by questions than they are stiff interrogations. It's about getting to know each other.

Our process includes the opportunity to meet with team members and employees who work outside of the hiring department so the candidate can get a real feel for the company culture.

Our interviews are done by pairs and as much as possible, depending on people's availability, those pairs are mixed.
It's working. In 2018, our workforce was 30% composed of women. This year, women represent almost 40% — and this has all been achieved without quotas.
A work in progress
Of course, we are still a work in progress, and we are focusing our resources on making PressReader an even better place to work, for all of our employees. In the last two years alone, we have increased our vacation entitlement and replaced our six sick days with health and wellness days to focus more on wellbeing. We have also expanded our fitness and training subsidies and recently customized our health benefits to better fit employees' needs.
We have an internal coaching program and we have recently launched an internal mentoring program, of which 64% of the participants are women.
When it comes to equity and empowering women at PressReader, we want to know what our employees need — so we ask them directly. During the month of March, I will be meeting with women in the company to gain a better understanding of how our organization can make a difference and help them thrive in the workplace.
The path forward for women in tech
Because inequality still exists in tech (just as it does in numerous other industries), the United Nations' International Women's Day remains an important annual reminder of the important work that remains to be done toward widening economic opportunities for women in countries around the world.
International Women's Day also provides a platform for women in the tech industry to share their stories and experiences, which can provide a sense of community and solidarity.
Hearing from other women who have succeeded in the industry can be motivating and encouraging. It can also provide young girls with a sense of hope and optimism for the future, as more and more leading companies work towards creating a more diverse and inclusive tech industry.
Finally, International Women's Day is important because it can help to drive change. By bringing attention to the gender gap and the challenges that women in tech face, we can encourage companies and organizations to take action. This can include implementing policies and programs to support women in tech, increasing transparency around pay and promotions, and addressing unconscious bias.
Join our team today!