At PressReader, we've held to our mission: to connect people to the stories that matter most to them. With communities and families apart during these uncertain past months, staying connected from afar and having access to news has been essential. So that's what we've focused on. We've worked hard to connect frontline workers and their families with digital newspapers and magazines. We've partnered with hospitals and equipped hotels that have opened their doors to frontline healthcare workers, or become containment zones for patients. We've connected cruise ships stranded at sea with quarantined passengers and crew on board. And, we're continuing to provide newspapers and magazines for all communities on lockdown, and those who have lost information and entertainment options, like the communities of the UK armed forces.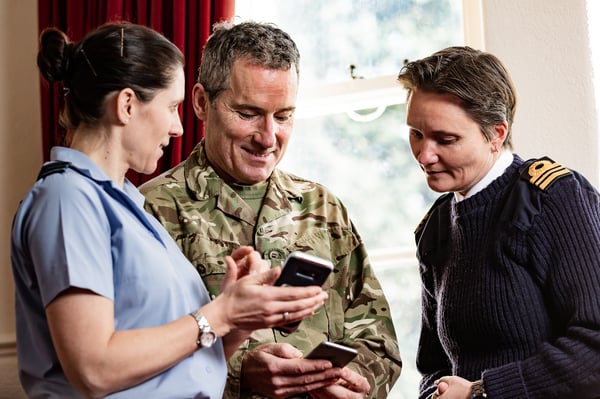 Last month, PressReader had the unique opportunity to work with the British Forces Broadcasting Service (BFBS). As a registered charity, BFBS provides radio and television programs for Her Majesty's Armed Forces and their families worldwide. Established by the British War Office in 1943, BFBS has provided broadcasting and communications for over 75 years, bringing the best of UK TV, sport and music to the forces and their families – from the deserts of Afghanistan to the remote Falkland Islands. To support communities in these uncertain times, the UK armed forces have worked with PressReader to connect those overseas away from family and friends, and those who are working on Operation RESCRIPT to support the national effort against COVID-19. It's key that all these groups stay connected to news and current events while afar.
Content around the world
Through the BFBS, PressReader has connected the UK armed forces to thousands of daily digital newspapers and magazines. While many remain overseas, some officers have been brought home on short notice with makeshift accommodation. In demanding situations like these, it's especially important to give the forces access to daily news from home, and the choice to relax with entertainment from around the world.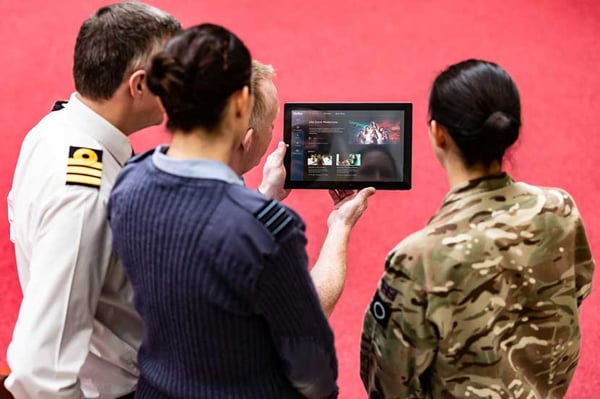 "On a personal note I think press reader is excellent!! The account can be shared over multiple devices so even if you are not with the family they can use it too. My family and I have all discovered our favourites and look forward to the new issues each week."

- British Armed Forces, Operation RESCRIPT | UK

"I have utilized the service and it is fantastic and this gesture is really appreciated. Would be great if it continues post COVID-19!!" - British Armed Forces, Akrotiri and Dhekelia (SBAs) | Cyprus
PressReader is also working with BFBS to connect the families of the UK armed forces and service personnel in remote locations to news from home, as well as daily entertainment. Over the past month, we've been proud to connect families as far as Nepal to PressReader.
"PressReader has been a favourite amongst the BGN families. It has most of the papers and magazines in the palm of your hand, and rather having to venture out to find the ones that you would need – simply fantastic and paperless. On personal note, I definitely will be subscribing the apps even after the free trial is over." - British Embassy, Kathmandu | HQ British Gurkhas Nepal
It's all about connection
At PressReader, we believe newspapers and magazines are an essential service. Because the power to know what's happening in your world fundamental. That's why we're committed to working with our global partners and organizations to get premium content into the hands of communities of readers during COVID-19 and beyond – wherever they are on the map. Connecting communities to news and entertainment is all part of how #PressReaderCares.
If you know of an organization helping on the frontlines, let us know. We're here to help.